9 Great Things to Do in New York in November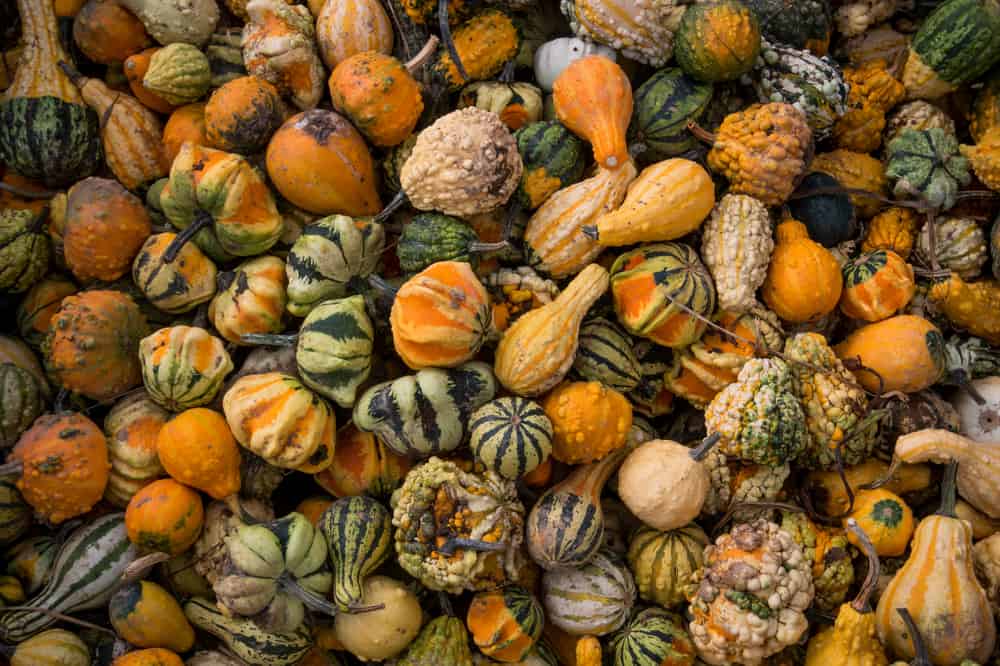 November is a month of transition, and our list of the top things to do in New York in November reflects that.
Whether you want to hold onto the last bit of fall or are ready to dive headlong into the holiday season, there's a bit of something for everyone this month.
Check out our top picks and start planning your travels around New York this November.
(Article updated on October 14, 2023, for New York events in November 2023.)
Adirondack Stampede Rodeo in Glen Falls – November 3-4
The 32nd annual Adirondack Stampede Rodeo will be returning to northern New York this November.
This event features some of the top rodeo riders in the country, as well as some great regional participants. Events include bareback riding, bull riding, barrel racing, and much more.
For more information and tickets, visit the rodeo's website .
New York City Marathon – November 5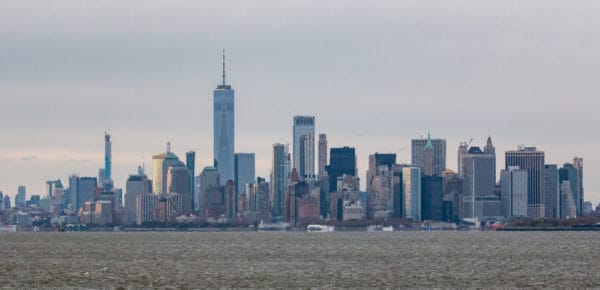 The New York City Marathon returns to the city this November and is one of the preeminent marathons in the world. In fact, this is the world's largest marathon with nearly 50,000 finishers in 2022.
The race winds its way through all five boroughs, starting on Staten Island and ending at Central Park. Along the course, spectators line the road cheering on the athletes as they run by, which is an excellent way to spend a fall day in the city.
Find out more information on the event's website .
Saratoga County Restaraunt Week – November 6-12
Make your way to Saratoga County to experience their fantastic Restaurant Week.
Now in its 18th year, many great restaurants will be offering three-course meals for a great price, allowing you to try many of the area's restaurants and find a new favorite.
For a full list of participating restaurants, visit their website .
Holiday Valley Beer and Wine Festival in Ellicottville – November 10-11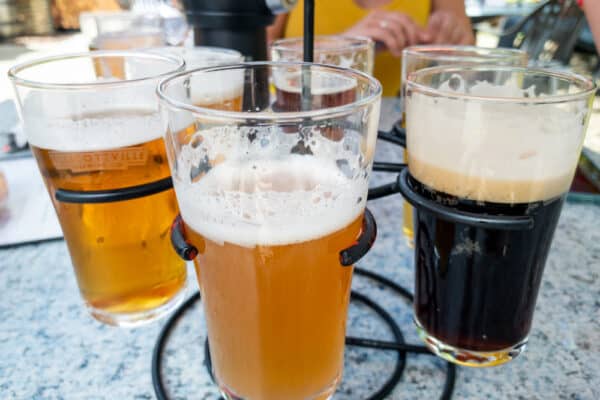 Featuring over 100 different craft beers & wines from all over New York state, including local brews from Ellicottville Brewing Company , the Holiday Valley Beer and Wine Festival is a must-do for beer lovers & wine aficionados alike.
During the two sessions of this event, participants can try tons of great beverages and enjoy live music. You can also get in the mood the evening before the main festival with a local pub crawl.
For a full list of the breweries and wineries that will be in attendance as well as to find out ticket prices, click here .
Toy Hall of Fame Weekend at the Strong Museum in Rochester – November 11-12
The National Toy Hall of Fame at the Strong Museum of Play in Rochester will be inducting new members this November.
A combination of critic's selections and public vote will pick the inductees from classic children's toys, all of which are sure to bring back memories and nostalgia. Inductees in recent years have included Lite-Brite, Matchbox Cars, and American Girl Dolls.
Visitors for the Hall of Fame weekend can experience many fun activities, life-size games, and, of course, enjoy the rest of this great museum.
For more information, visit the Strong Museum's website .
Lights on the Lake in Syracuse – Starts November 13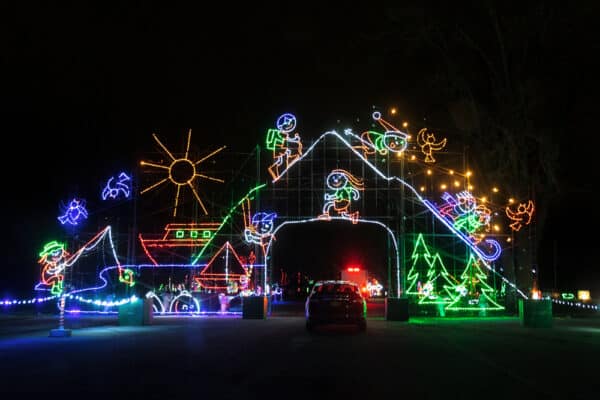 Get in the holiday spirit with a trip to Lights on the Lake in Syracuse, which starts in mid-November and runs through early January 2024.
This holiday tradition is located on the shores of Onondaga Lake and features a display that's more than two miles long. As you drive through this great event, you'll see many different holiday scenes that are sure to put you in a festive mood.
For more information, check out my full review of Lights on the Lake .
Macy's Thanksgiving Day Parade in New York City – November 23
The Macy's Thanksgiving Day Parade has been a beloved annual tradition in New York City since 1924.
The parade is scheduled to start at 9am and end around noon, but you will have to be an early riser on this morning if you are hoping to secure a spot to watch the parade in person. With just 2.5 miles of public viewing along the route, it is recommended that you snag your viewing spot by 6am.
This year's parade is scheduled to feature dozens of giant balloons, floats, and marching bands from all over the country.
For full details on this year's Macy's Thanksgiving Day parade, click here .
Syracuse Wine & Chocolate Festival in Syracuse – November 25
Offering festival goers two different 4-hour sessions, the Syracuse Wine & Chocolate Festival is a must-do for wine enthusiasts and chocolate lovers.
Ticket holders will be permitted unlimited samplings of wines & distilled products all made & produced in the state of New York. The ticket price also includes a commemorative wine glass for each guest.
Once you have sampled some of the best wines that these local New York wineries have to offer, you can purchase bottles of your favorites to take home.
For session times and ticket information, visit the festival's site .
Looking for more events in New York? Check out our picks for the top things to do in New York in October and the best things to do in New York in December .
Do you have a favorite thing to do in New York in November that isn't on this list? Let us know in the comments below.
More places worth exploring in New York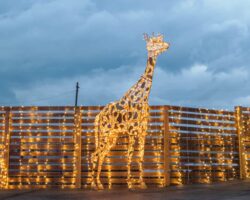 Experiencing the Festive Jungle Bells Holiday Lights Display at Animal Adventure Park Near Binghamton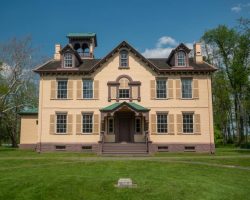 Touring Lindenwald at the Martin Van Buren National Historic Site in Kinderhook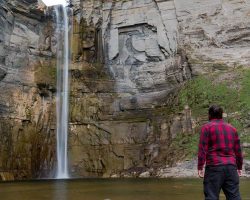 11 Beautiful Ithaca Waterfalls Worth Exploring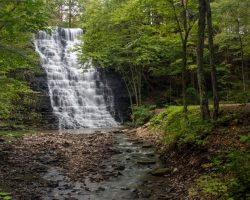 How to Get to Waverly Glen Falls in Tioga County, New York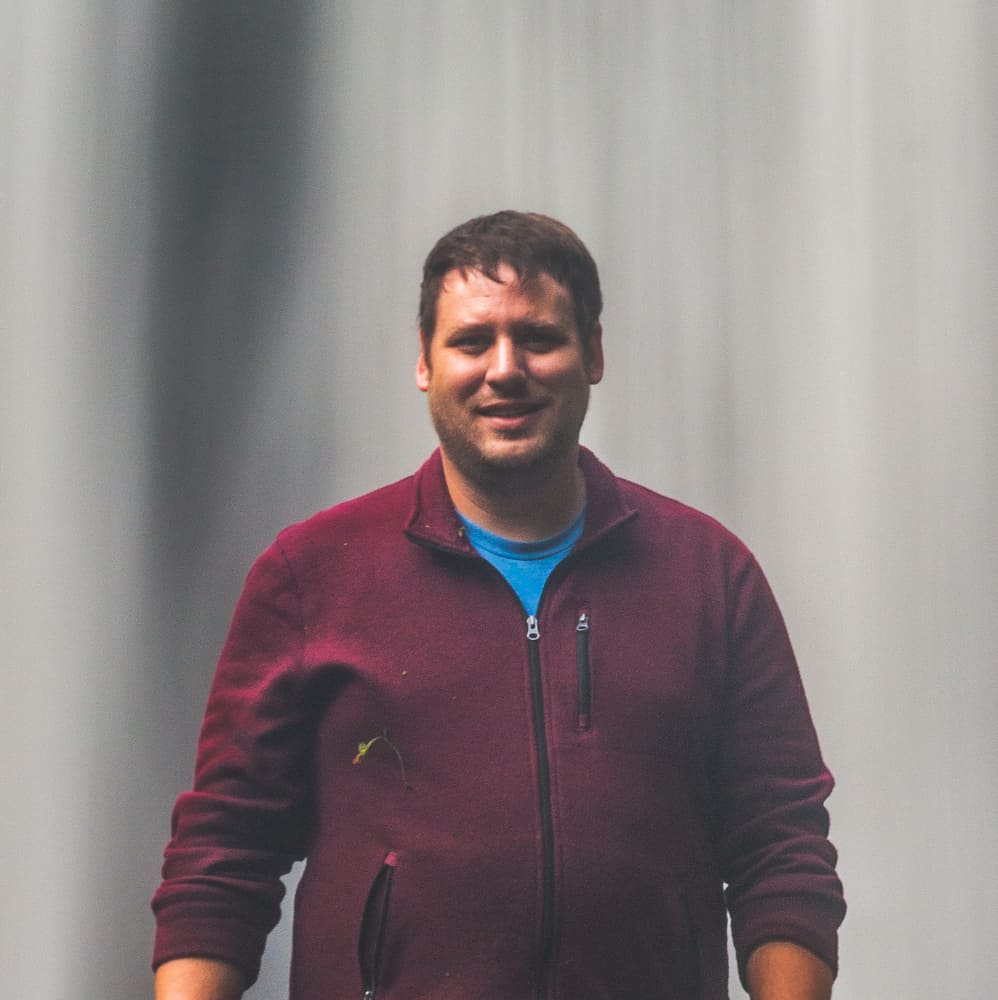 Jim Cheney is the creator of Uncovering New York. After spending 5.5 years exploring Pennsylvania, Jim discovered a love for New York and is excited to spend time exploring this great state and uncovering the best things to do here.
Leave a Comment Cancel reply
The 41 Best Things To Do in New York in November 2023
What to do in new york in november we've got you covered.
The Christmas season is approaching and in November it can also be crisp and cold – even snow is not uncommon. But November is still a beautiful month to travel and visit New York City. The metropolis offers great events and exciting sights.
You may also like
Things to do in New York City
Things to do on Thanksgiving in New York
Things to do in New York in the winter
Table of Contents
41 Amazing Things to Do in November in New York
New York Marathon (November 5, 2023)
The world's most famous and biggest marathon happens in New York in November and attracts thousands of runners and visitors every year. The TCS NYC Marathon is organized by the New York Road Runners and is considered a goal of every runner (next to the Boston Marathon).
The course is no walk in the park either and can be very demanding of the athletes. It starts in Staten Island, then runs through Brooklyn to Manhattan.  So if you're in New York during the Marathon, make sure to check it out and show the runners support! The crowd makes a huge difference and motivates the athletes. In 2022, it will be the 51st anniversary of the NYC Marathon.
New York Comedy Festival (November 3 - 12, 2023)
Do you want to experience good laughs? Well, then you're in luck. From November 3rd to the 12th, 2023, The New York Comedy Festival will take place. Popular comedians such as Conan O'Brien, Tracy Morgan, Trevor Noah, and Stephen Colbert have either performed in the past or will partake in the upcoming festival.
My tip: these are all fall festivals in NYC this year.
Take a fall foliage cruise along Hudson River
What could be more beautiful than marveling at the colorful autumn leaves on board a historic ship? That's exactly what you can do on these fall foliage tours , which are among the most popular boat tours in autumn. This year there are several different tours to choose from. What they all have in common is the destination: the Hudson Valley. The Hudson Valley is located north of Manhattan , and on the way there on the Hudson River, you'll pass through the famous George Washington Bridge and be able to enjoy the view of the impressive rock formations called Palisades.
Here you can find the 7 Best Fall Foliage Cruises in New York .
Radio City Christmas Spectacular returns (from November 17, 2023)
The famous holiday show premieres again in NYC in November. Over 140 sensational dancers perform in the popular Christmas Spectacular. Sparkling costumes, unique set designs and a lot of Christmas songs thrill the audience every year.
We love this show!
The stars of the show are the female dance group "The Rockettes" and perform next to Santa Claus and his elves. From November to early January, you can watch the dance performance and Christmas show at Radio City Music Hall. There are up to three performances per day, so there should be a time slot for you! For more information, please take a look here .
Thanksgiving and Macy's Thanksgiving Day Parade (November 23, 2023)
Thanksgiving is an American holiday and people travel all over the country to be with their family on this day. There is usually a big turkey on the dinner table and everyone enjoys the get-together. Thanksgiving is the only day in New York City where museums, shops and even some restaurants that do not offer a special Thanksgiving dinner are closed. The Macy's Thanksgiving Day Parade is the highlight in the city. Also, don't miss the popular inflation the day before. It's a great opportunity to check out the balloons before they are getting to shine during the Thanksgiving Parade the day after. The route begins west of Central Park at 77th Street and passes Columbus Circle, where you have a great view of the parade. If the parade turns onto 6th Avenue, the best view is from 59th to 38th Street.
Those who can not or do not want to be there (the crowd is huge) can follow the parade on the TV channel, NBC. Check out the articles below to learn more about this American Holiday.
All of November: Ice Skating in New York
All ice skating rinks are open in November preparing you for a smooth transition into the winter. Ice skating is fun regardless of the season, so we'd recommend taking advantage of it! Ice skating in New York is always one of the most fun things to do . It's a great activity, especially if you are traveling with children.
Besides ice skating rinks , some Christmas markets will also be open starting early November. The Bank of America's Winter Village at Bryant Park (behind the Public Library), the famed Rink at Rockefeller Center and the Wollman Rink in Central Park are just three of New York City's finest ice rinks.
My tip: These are our favorite Ice Skating Rinks in NYC .
Black Friday (November 24, 2023)
For all your shopping fanatics that are in NYC in November, Black Friday is the day for you. There are huge discounts and bargains everywhere. Because Black Friday is a very popular shopping day, you'll most likely encounter long lines in front of the bigger named stores. Prices can go down significantly, as much as 80%. It makes sense to go to a mall or outlet on this day – it will be really cheap. Let's not forget you're in the greatest city in the world, which means you'll have a lot of choices where you can shop from.
This is our Guide to Shopping in New York with our favorite spots!
Rockefeller Christmas Tree Lighting Ceremony (November 29, 2023)
The Rockefeller Center Christmas Tree is one of the largest Christmas trees in NYC, placed annually in Rockefeller Center Plaza. In New York, the Tree Lighting Ceremony right after Thanksgiving is the official start of the Holiday season .
Over the past years, we weren't super lucky with the weather but the Tree Lighting Ceremony attracts tons of people every year. Of course, the Christmas Tree at Rockefeller Center is the highlight of visitors coming to New York from all over the world during Christmas time. Most visitors only know the tree from movies or pictures, so it's very impressive looking at it in person.
This year, the lighting of the tree ceremony at Rockefeller Center will take place on November 29, 2023 !
You don't want to stand in the crowds for hours waiting in the cold for the lighting ceremony? Book a ticket for a VIP party! There will be food & drinks and you will have a great view of the famous Christmas tree from above!
BUY TICKETS
Wall Street Christmas Tree: 100th Annual Tree Lighting (November 29, 2023)
The Christmas tree on Wall Street looks back on a long tradition: this year it can be seen for the 99th time. Not only is the tree itself festively decorated – the building of the New York Stock Exchange also looks beautiful, as it is illuminated from the outside in Christmas colors.
The 100th Annual Tree Lighting will take place November 29, 2023.
Photo: AGENZIA SINTESI / Alamy Stock Foto
The Best Broadway Shows in November 2023 in New York
The answer to whether you should or should not see a Broadway show when visiting New York in November is crystal clear: YES, it absolutely belongs on your bucket list! What is not always as clear, however, is which show to pick.
In order to help you out, we've created an overview of the absolute best Broadway shows in NYC in November !
Christmas Lights Tour of New York City (starting December 1, 2023)
With the holiday season unofficially underway, this tour is for you. Explore NYC and check out the amazing decorations and Christmas lights on your very own private tour. It also comes with a free Christmas drink as well!
The 24 Best Christmas Lights and Decorations in NYC
During the holiday season, electric bills skyrocket all throughout New York City. Seeking to outdo...
The 5 Best Dyker Heights Christmas Lights 2023
If you live in Brooklyn or visit New York during Christmas, one of the most...
Visit one of the observation decks
The New York City skyline is one of the most famous and recognizable skylines in the world. It's a city filled with skyscrapers and tall buildings. In most recent years, it has been expanding which made way for new observation decks. The newest observation deck is located at the top of the One Vanderbilt Building and is called The Summit. This deck is the second-highest outdoor deck in NYC which follows the Edge and has been open since October 2021.
No matter which observation deck you want to visit: they all have something special! I personally love The Summit and The Edge but you will also love the view from Top of the Rock , the One World Observatory and the Empire State Building . My tip: if you want to visit several observation decks, you can save a lot of money if you use one of the sightseeing passes the city has to offer. To find the perfect attraction pass for you check out my article about which New York Sightseeing pass is best for you.
Holiday Train Show at New York Botanical Garden (starting mid/late November 2023)
If you like to build railroad and train models, this show is for you. The Holiday Train show is definitely worth its money and will be held at the enchanting New York Botanical Garden. The exhibit will showcase 175 New York landmarks. All works of art are built on an 0,5 mile long track and the railways pass the skyscrapers of Midtown. We have already visited two special exhibitions in the NYBG and are always enjoyable. Therefore, we highly recommend this unique exhibition!
Lightscape: Brooklyn's Winter Spectacular at Brooklyn Botanic Garden (November 2023 - January 2024)
Brooklyn is home to many wonderful Christmas light displays, including the illuminated trail known as Lightscape, found at the Brooklyn Botanic Garden. This after-dark light spectacular features all-new works of art and many returning favorites. At this experience, visitors make their way through the winding trails of the Brooklyn Botanic Garden's trails, which are all awash with artistic light designs. 
Along the journey, you'll encounter color effects on BBG trees, water features, monumental lighted sculptures, and more. Lightscape sold out last year, so book your visit on their website early. 
Walk the Great Jack O'Lantern Blaze
Taking a stroll through the NYC boroughs to see the carved pumpkins is a tradition. But if you want to see something truly impressive, it's worth making the short trip out to either Long Island or Hudson Valley for the Great Jack O'Lantern Blaze.
Featuring thousands of hand-carved pumpkins alongside impressive displays, the Blaze is a great all-ages event. Though some elements can be considered spooky, families can rest assured that there aren't any shocking or scary elements.
For more information on the Great Jack O'Lantern Blaze and to reserve your tickets, check out the Pumpkin Blaze website.
Visit the FRIENDS Experience
If you're reading this, there's a good chance you've heard of the show Friends, and if you're a fan like me, then this Friends experience is most likely for you.
After a Friends pop-up store successfully ran in Soho in 2019 to celebrate the 25th anniversary of the series, they decided to make it permanent. Now you can find "The FRIENDS™ Experience New York" in the Flatiron District.
On two floors you can take your picture in front of the famous Central Perk café or the orange couch, see many original props worth seeing and store to your heart's content in the FRIENDS store. It's a great place to bring your family, kids and/or friends!
Visit the Museum of Broadway
The Museum of Broadway in New York City will be the first and only museum that is fully dedicated to the importance and history of Broadway. Here you will learn everything about the beginnings of Broadway and the Theatre District and their development to the present day, including information about the most famous musicals.
Origami Holiday Tree at The Met (from mid/late November 2023)
New York City's Met Museum also hosts a holiday celebration that's complete with a breathtaking Christmas Tree display. You'll find the Met Tree in the Medieval Sculpture Hall. This famed holiday tradition features a blue spruce tree that's 20 feet tall and adorned with 59 angels, 19 cherubs, and 71 figures that depict an 18th Century Nativity scene reminiscent of Naples.
You can also enjoy a gorgeous Eastern European Silver Menorah, holiday shopping, other exhibits on display, and much more. You could catch this holiday display from November 2023, until January 2024, at the Met Museum in NYC. The exact dates for 2023 will be announced soon!
Experience Central Park in the Fall
One of the most beautiful retreats in Manhattan is Central Park . If you're in New York in November, make sure to check it out as there is always something going on at every corner. The trees are now in a deep red-orange autumnal color which gives the park a beautiful aesthetic. You can just stroll around Central Park, ride your bike, or take a guided tour.
Here you find everything you need to know about Central Park Fall Foliage .
Have a good time at The Nutcracker (from November 24, 2023)
The Nutcracker is one of the world's most famous ballets and enjoys great popularity among visitors and locals. A true holiday tradition!
Santa's Secret Immersive Holiday Experience
At Santa's Secret Immersive Holiday Experience, you'll make your way through a winter wonderland and into Santa's secret speakeasy. Enjoy Christmas-themed cocktails, a live band, and an eye-popping variety show of unique acts, all with a holiday twist!
Visit Governors Island
Though Governors Island is no longer a secret spot, it hasn't lost its charm and remains one of our favorite places in New York. Throughout October, visitors can enjoy breathtaking views of Manhattan from the island, ride bicycles, and participate in a large variety of events hosted here.
Usually Governors Island closes at the end of October, from 2021 on you check it out even during fall, winter and spring! A ferry ride to the island typically costs $4 but if you decide to come on a Saturday or Sunday before noon, it'll be free!
My tip:  check out the amazing spa at Governors Island!
The 50 Absolute Best Things to Do in New York (90+ pages)
Plan a Fall Weekend Getaway from NYC
Looking for the best fall day trips from NYC? We got you covered! New York State has many wonderful places to enjoy the colorful autumn. With Massachusetts, New England and Washington, D.C., there are several destinations that are only a day trip away from New York City and that have a lot of history, culture and nature to offer. I myself have been to the Green Mountains and White Mountains as well as Niagara Falls several times for a weekend in the fall – you're guaranteed to get goosebumps here, it's that impressive!
My tip: These are the 15 best fall day trips from NYC .
Veterans Day Parade (November 11, 2023)
The Veterans Day Parade is traditionally held on November 11th. The day commemorates the fallen soldiers in the wars and is an official holiday in the USA. The parade starts at Madison Square Park/5th Avenue and the finish line is 59th Street at Central Park.
Christmas Markets are opening
Is there a better way to get into the holiday spirit than grabbing a hot cup of cocoa and strolling through some of the best Christmas markets in New York? Booths with local crafts, savory treats, and hot specialty drinks are the most authentic environment to have a merry time and wrap up your gift shopping. Whether outdoor or indoor, New York is home to four major holiday markets and a good number of smaller winter bazaars.
Here's where to find the best Christmas markets in NYC .
Take photos of the famous Pumpkins Arch at Pier 17 (usually through early to mid-November)
One of the most famous and beautiful photo motifs in autumn in New York is the Pumpkins Arch at Pier 17. From here you can look wonderfully at the Brooklyn Bridge and the East River and take really beautiful photos.
Holiday Lane at Macy's opens for the Holiday Season (end of November 2023)
There's nothing you can't do in New York City. During the holidays, you should set up a date with Santa Claus at Macy's and share your wish list. Santaland at Macy's is a whole experience with a meet & greet with Santa in the end. Both kids and adults come to Santaland to talk to the big guy. It's a special thing to do in New York on Christmas Eve.
Every year, Macy's Santaland is the main highlight of Macy's Christmas celebrations. The history of Santaland goes back to 1861 when the store advertised that Santa Claus would come to stock their counters with the finest and most special Christmas gifts. Fast forward to today, close to 200,000 Santa fans are visiting Santaland at Macy's every season.
Watch the Bryant Park Christmas Tree Lightning on November 28
The Bryant Park Christmas tree is part of the larger Winter Village, which is filled with tiny, charming shops selling everything from handmade jewelry to artisanal foods. Skaters twirl on the ice rink below, making the atmosphere joyfully festive. The park is centrally located and easy to reach, making it a must-see destination.
The Christmas Tree Lightning Show will start at 6:00 p.m.
Frost Fest at Luna Park
Dive into the enchanting holiday atmosphere spread throughout the park and embrace the winter wonderland at their inaugural Frost Fest! Prepare for the ultimate winter adventure at Luna Park, NYC's renowned hub for fun, during their first-ever Frost Fest.
Luna Park will transform into an exhilarating winter destination, featuring an ice skating rink, a selection of rides and attractions, festive lights and decorations, opportunities for photos with Santa, a holiday shopping experience, delectable seasonal food options to satisfy both locals and visitors, and much more! Get your tickets here.
Broadway Under the Stars
This holiday season, Broadway and the Shops at Columbus Circle are gifting us with another round of Broadway Under The Stars. For you, that means free Broadway performances in one of the most magical settings. Broadway Under The Stars is a five-week series of FREE indoor Broadway performances and will take place on the second floor of the Time Warner Center.
So why is it called Broadway Under The Stars? "Under the stars" refers to the 12 massive stars hanging from the 100-foot ceiling at Time Warner Center. They are the largest specialty crafted display of illuminated color in the world. The 14-foot stars are one of the most beautiful Christmas lights in NYC and draw thousands of visitors to their spectacular light show.Broadway Under The Stars typically takes on Mondays, starting early November and ending in early December . The exact dates for Broadway Under The Stars have not been announced yet. The performances start at 5 pm sharp and include interviews with the Broadway stars. They will perform 2-3 songs per show, depending on how many shows are featured that day.
November 13, 2023: Charlie and the Chocolate Factory
November 20, 2023: Miss Saigon
November 27, 2023: Wicked
Cheer on your favorite team at a football game
Arguably the most popular sport in the US is football. If the  New York Giants or the New York Jets make it to the playoffs, then you'll be able to catch them in action as long as they have home-field advantage. Which team will you root for?
... or watch an NBA game ...
The NBA season is on and we're always looking forward to watching one of the many NBA games in New York. Whether it's the Brooklyn Nets or the New York Knicks, both teams like try their best to show-out in front of the home-town crowd.
Get Brooklyn Nets tickets here and New York Knicks tickets here.
... visit Rangerstown: Ice Hockey in New York!
October is always a very special month for sports enthusiasts like us, because in addition to the NBA, the NHL season also starts with many exciting matches. We ourselves have already been to several games of the New York Rangers in Madison Square Garden and can only recommend a visit. The atmosphere is terrific!
Here you can get tickets for the New York Rangers and everything about the sporting events in our article about sports events in New York .
Enjoy a beautiful sunrise at Reverse Manhattanhenge (November 29, 2023)
I'm sure you've heard of Manhattanhenge. This is when the sun sets over the Hudson River in such a way that it perfectly illuminates the streets between the houses in Manhattan. In November, the reverse Manhattanhenge takes place, with the sun rising over the East River.
November 29, 2023 – 6:59 am
Have a good time on a Dinner Cruise
We have already tested many dinner cruises in New York for you. One that we have liked the best of all so far is the Bateaux Dinner Cruise. With a glass roof, the ship heads towards the Brooklyn Bridge. Especially when the weather is nice, the wine or prosecco tastes especially good on the outdoor area of the boat.
You can find more unique dinner cruises in NYC . fantastic brunch cruises , lunch cruises and jazz cruises  in this overview.
Fotografiska NYC: Visit one of the best art exhibitions in town
Fotografiska New York is a wonderful museum in NYC for all art and especially photo art enthusiasts. Originally founded in Stockholm in 2010, the museum also exists in Tallinn (Estonia) and since 2019 in New York.  It is located in a beautiful building from 1892 and extends over 6 floors. In addition to changing exhibitions, there is a restaurant and cocktail bar to round out your visit.
My tip: These are the best art exhibitions in NYC . and here you find my complete (!) guide to Contemporary Art in New York .
Spend your evening at one of the rooftops of New York
If you think the rooftop bar season is over in the fall, then think again! Not in New York! There are many rooftop bars in NYC that offer fresh air even in the cold season. For me, the cloudM Rooftop Bar is one of the most beautiful rooftop bars not only in the Lower East Side, but in all of New York. It is located on the roof of the citizenM New York Bowery Hotel and offers everything that makes a good rooftop bar: a great view, beautiful design and relaxed atmosphere.
My tip: these are the  best rooftop bars in NYC .
Brooklyn Bridge in Winter
The Brooklyn Bridge is an official landmark of the city, which you should not miss even in winter. Make sure to walk across the impressive bridge and enjoy the unique view across the East River to Brooklyn in the clear winter air. And while you're on the bridge, take a stroll to Brooklyn Bridge Park.
GET A WARMING COFFEE AND ENJOY THE SPECTACULAR VIEWS!
Due to the cold wind, it can get really icy on the Brooklyn Bridge in winter. The best time to try your luck on some warming sunshine is around noon on the bridge.
Walk the High Line
There are few parks as unique as the High Line. The elevated freight rail line was repurposed as a public green space that opened in 2009 and now offers amazing views of the city, as well as a place to relax and unwind. Its plant life is based directly off what was growing there while it was abandoned, giving this park a unique and interesting atmosphere! The High Line stretches from The Meatpacking District all the way to Hudson Yards-34th Street.
My tip: these are the best spots along the High Line for me.
Spend the day in one of the best museums of NYC
The season is perfect for a museum visit to New York, and the Big Apple really doesn't lack choices. After the theatrical release of "The Night of Museum" series, (The first movie took place in the New York Museum of Natural History) you really feel like going to the place of the event? In the footsteps of dinosaurs, aborigines and many other historical creatures, the Natural History Museum on Central Park West is always a good idea for a museum outing.
My tip: These are the 36 Best Museums in NYC
Marvel at the incredible Ginger Bread Lane from November 24, 2023
Imagine the aroma and whimsical fun of walking through the world's largest gingerbread village. What if we told you that one actually exists in New York City? If you're planning on spending Christmas in NYC, then be sure to head over to Manhattan's Chelsea Market and check out the amazing and delicious creation brought to you by "The Gingerbread Man" Jon Lovitch. 
The Weather in New York City in November
The most popular tours in november.
Things To Do
The Best Things to do on Thanksgiving in New York 2023
Winter in New York – Our Complete Guide 2023
I'm a true New York fan! Not only have I visited the city over 20 times but also have I spent several months here at a time. On my blog I show you the best and most beautiful spots of the city, so that you have a really good time! You can also find lots of insider tips in our New York travel guide . Also check out my hotel finder for New York !
Get exclusive content, real insider tips, and the best deals in NYC for FREE!
Start of your trip: We will remind you with current events when you are in NYC!
Leave a Reply Cancel reply
Your email address will not be published. Required fields are marked *
Save my name and email in this browser until I comment again.
myNY – your own New York travel planner
Log into myNY and start planning your New York trip. Don't have an account? Register now - it's free!
5 reasons why myNY will make creating your itinerary easy!
Please enter your email address to reset your password.
Register for myNY now and start planning the perfect trip to New York City!
Attractions
Restaurants
Sample Sales
Things to Do
Trip Reports
Print NYC Guide
NYC Coupons
NYC on a Budget
Free in NYC
November Events
Rockefeller Center Christmas Tree
December Events
Events & Holidays
+ Add Event
+Get Listed
Things To Do in New York in November
Things to do in november nyc.
The best Things To Do in New York in November range from Hudson Valley fall foliage to major designer bargains at New York City sample sales. The Big Apple is packed with autumn adventures (speaking of apples, don't miss out on New York City's farmer's markets – it's harvest season)!
Whether you want to find the best viewing spots for the Thanksgiving Day Parade, grab a traditional Turkey Dinner, hit the Ice Skating rinks or cheer on one of our major sports teams, we offer you our insider tips and guide to a great November in NYC.
FREE Central Park Walking Tours
New York City offers FREE walking tours  all year round, and autumn in New York is incomparable when it comes to beautiful views of Central Park.
Against a backdrop of cobblestone and some of the world's greatest 'parkitechture', learn about the history, geology and design of one of the world's most fabulous parks .
See famous sites from movies and TV, find out about fun, free things to do in Central Park, catch the performances of some of NYC's most gifted entertainers giving it away free (although a small donation in a guitar case or coffee cup is always appreciated), soak in Central Park's colorful beauty and walk off those famous New York City hot dogs. This is a great way to spend an autumn afternoon in New York City.
Back to Top   of Best Things To Do in New York in November
Take a Fall Foliage Cruise or Trip
More fall foliage trips.
New York Fall Foliage Tours - helicopters, Circle Line: Bear Mountain Full-Day Cruise and more options
Bear Mountain Fall Foliage Cruise - all day upstate cruise and onboard Oktoberfest with music, food and beer specials. Oktoberfest Cruise usually runs Saturdays and Sundays Sept-Nov.
Photo Credit: Margaret Sneddon, Harpist
Back to Top of Best Things To Do in New York in November
Check the NYC Insider Guide November Events Calendar
Check out all our cool NYC events in November : The New York City Marathon, Annual Macy's Thanksgiving Day Parade, Rockettes at Radio City, Disney on Ice, Veterans Day, Holiday Markets, Ice Skating, NIT Season Tip Off and Championship Game, Nutcracker Ballet at Lincoln Center, Holiday Train Show and so much more.
There is never a shortage of things to do in New York in November!!!!
Where to Stay during November in New York City
November is the perfect time to check into one of our hotels near Rockefeller Center (Rockettes at Radio City, Rockefeller Center Christmas Tree, Ice Skating) or on the Macy's Thanksgiving Day Parade Route or near Central Park for more iconic Ice Skating.
Make Thanksgiving Reservations
With hundreds of delicious choices for Thanksgiving Dinner in New York City , it may be hard for you to choose just one place. There are 100's of Thanksgiving Dinner options, ranging from innovative menus to spectacular boat cruises with amazing skyline views around Manhattan. Most of the cruises sell out EARLY, so make your reservations soon.
Daytime Parade Views : There are also dozens of great breakfast spots along the parade route, or you can reserve a private restaurant table, hotel room or a spot on a rooftop. See more:
Macy's Thanksgiving VIP Brunch Parade Options
Hotels and Restaurants on the Thanksgiving Parade Route
Pre-Thanksgiving Parade Balloon Inflation
Though it may be crowded, it's worth showing up on parade-eve to watch the world famous Macy's Thanksgiving Day Balloons get inflated. They'll arrive in boxes on Wednesday morning and get lined up on 77th and 81st Streets (the streets below and above the museum) between Central Park West and Columbus Avenues. Though most websites will tell you to go after 3pm, a lot of the prep work and inflating takes place earlier.
Come early, stake out a spot by your favorite balloon, or for whichever one you can get a good spot, and watch it go from flat to full.  Once the balloons are inflated, they remain up all night for viewing.  The best times to go to avoid the biggest crowds are either very early – we're talking breakfast and balloons – or very late – perhaps balloons and a midnight snack!
Catch a New York City Sports Team
New York City is home to some of the most exciting sports teams in the world. Go for the fans, go for the food, go for the game.
MetLife Stadium (formerly the Meadowlands) hosts both the Jets and the Giants ; and in the heart of midtown Manhattan, watch the Knicks rock the backboards or the Rangers slash the ice at Madison Square Garden. You can also check out some of our newer teams, the Brooklyn Nets and the NY Islanders , both at Barclay's Center, and the NYCFC at Yankee Stadium.
Whether your NYC sports adventure takes you on a subway to Queens, Brooklyn or the Bronx, on the bus to New Jersey or just down the street to MSG, fall sports are definitely one of the best things to do in New York in November. 
Ice Skating in NYC
Do you like to see? Or be seen? Ice skating at Rockefeller Center is a chance to be in the spotlight; or perhaps, spot a figure skating star. There's also lots to do around Rockefeller Center , from fabulous shopping to television studio tours, this can be a great way to spend an afternoon in NYC.
Other great skating spots, for those who want a little more ice time and a little less glitz, Lasker and Wollman rinks in Central Park and Winter Village in Bryant Park are great bets. Read more insider tips at our guide to  Ice Skating in New York City
Fashion Designer Sample Sales
November is a HUGE MONTH FOR SAMPLE SALES in New York City. Manolo Blahnik, Valentino, Armani, Hugo Boss, Joseph Abboud and lots more.
Check our  New York City sample sale calendar  for updates on details, dates and sample sale locations.
The Best Museum Deals in NYC
Check out our guide to New York City's Museums , including multi-museum passes and information on which museums are free and when.
Whatever your interests, New York City has a museum worth checking out. There are over a hundred museums in New York City, from the biggest and most famous to the smallest and most obscure.
Christmas Spectacular Starring the Rockettes 2023-2024
November 17, 2023 - January 1, 2024 (Tickets On Sale April 2023) Daily @ 11am, 2pm, 5pm, 8pm (some variations)
Great Seats: Christmas Spectacular Starring the Radio City Rockettes
Insider Guide: Rockettes and Radio City Music Hall Guide
With up to 5 shows per day on weekends, the Rockettes are a tradition during the NYC Holiday Season for more than 75 years. Don't miss the signature eye-high kicks, precision choreography and exciting, show-stopping numbers – including one with Santa.
Rockettes Tour Packages
Back to Top of Best Things To Do in NYC in November
In the heart of midtown Manhattan, BB Kings Blues Club & Grill offers world class performances for modest prices; November boasts a great lineup including Dionne Warwick, Paul Mooney and more (you can even spend an evening with Joan Collins ).
BB Kings also hosts some of the best tribute bands in the business – Saturday's BEATLES Brunches, Louis Armstrong and Bruce Springsteen tributes are just a few of the great tributes you can catch at BB Kings – and every night, there is free live music at Lucille's; a separate venue within BB Kings. To top off the list, if you're looking for an amazing Thanksgiving Dinner in New York City idea, here's a thought: STRAWBERRY FIELDS, The Ultimate Beatles Tribute, and a prix fixe menu ($Adults $49.00, Children $25.00).
What to Wear – What to Bring – November in New York
The short answer? Everything! Average temperatures range from the mid-40s to mid-50s Fahrenheit, but can also shoot up into the high 70s. Millions of dedicated Thanksgiving parade-goers have watched in everything from umbrellas through rain, sleet and snow; to short-sleeved shirts.  It's hard to advise on what to wear this time of year.
Before packing, consult with a weather website, but always include outfits with layers this time of year, along with basics like hat, scarf, gloves, waterproof boots/shoes and a small knapsack for dumping layers into while walking around.
Back to Top   of New York November
More Things to do in New York City
Fun things to do in new york in fall.
Best things to do in NYC in Fall
Things to do in NY in September
Things to do in NY in October
Things to do in NY in November
US Tennis Open
Macy's Thanksgiving Day Parade
NYC Fall Festivals, Fairs and Parades
Tennis in New York City
Biking in New York City
Best NYC Hotel Rooftops
Free Things to Do in New York City
NYC Maps, Subway, Streets, Apps, Directions
NYC Printable Map Book
NYC Subway Map Guide
Maps of Manhattan NYC
Manhattan Neighborhood Maps
New York City Street Map
NYC Tourist Maps
NYC Boroughs
Newest NYC Experiences - Be The First!
Best new york city hotel rooftops.
NYC Hotel Rooftops offer some of the best skyline views in the whole City, along with cocktails and food, views, pools, cabanas, sundecks and retractable roofs. Our top picks for the most surreal views and cocktails include:
Ink48 Hotel - right next to the Intrepid Museum and my ALL time favorite rooftop!
The Ready @ Moxy NYC East Village - all-season rooftop with an amazingly eclectic vibe and great skyline views. (photo)
The Empire Hotel - year-round indoor/outdoor rooftop with seasonal pool and cabana rentals
See More: Best New York City Hotel Rooftops
Museums and attractions are open, some with reduced capacity, safety protocols, reservations and vaccination proof. Check out the new Museum of Ice Cream (SoHo), Guggenheim, MoMA, Whitney and so many more NYC Museums from which to choose.
All NYC Museum Guides
Metropolitan Museum of Art
9-11 Memorial & Museum
Statue of Liberty Museum
Museum of Natural History
Intrepid Sea, Air and Space Museum
Museum at Eldridge Street
Whitney Museum of American Art
Attractions & Sightseeing
NYC attractions are open, some with reservations required. Whether you want to sightsee from the sky or selfie with celebs @ Madame Tussauds , you can be safe and explore.
Go HIGH or Go Home
Top of the Rock, Empire State Building, One World Observatory, Edge or the new SUMMIT? Which is best and, if we have to choose, which should we visit? There is no easy answer, but here are some facts to help guide your choice.
Empire State Building - (86 and 102 floors) Best for patient movie and history buffs who need to check it off their bucket list. Recently redone indoor 102nd Floor Observatory
Top of the Rock - (67-70 floors) Best for sweeping 360° vista views, including of the Empire State Building and Central Park. Shorter lines and cheaper than the ESB.
One World Observatory - (100-102 floors) Best for homage to the Twin Towers. Modern and high tech, with phenomenal views
Edge - (100-101 floors) Highest outdoor observation deck, glass bottom floor, deck extends 80 feet away from building (photo)
Summit One Vanderbilt - (91-93 floors) Opened Oct 2021, all glass elevator, indoor and outdoor decks and glass terraces off the side of the building. One of the hottest tickets in town
Back to Top of Fun Things to do in New York City
Sightsee from the Sky
Top of the Rock, Empire State Building, One World Observatory, Edge or Summit? Which is best and, if we have to choose, which should we visit? There is no easy answer, but here are some facts to help guide your choice.
Summit One Vanderbilt - (91-93 floors) Opens Oct 2021, all glass elevator, indoor and outdoor decks and glass terraces off the side of the building
See All: Top New York City Tourist Attractions
New York City Night Cruises
See our beautiful Skyline from all angles - in any weather!
Sunset Sail aboard the Schooner Adirondack
Nyc premiere dinner & skyline cruise, champagne city lights cruise on yacht manhattan, circle line harbor lights cruise, new york city lights dinner cruise, around manhattan architecture, take in all the tours, landmarks and attractions and save.
NY Sightseeing Pass, New York Pass, NY Explorer Pass, CityPASS Compared
Sightseeing Pass - Unlimited Hop on Hop off Buses, One World Observatory, Edge
New York Pass - 80+ tours and attractions, Choose 1-10 Days
Explorer or Go Select - Choose from 55+ sights or Build your Your
New York CityPASS - 6 top attractions, good for 9 days from first use
See All: New York City Pass Comparison Chart
Secret NYC Insider Tours
Explore our subways secrets with a local guide, go behind-the-scenes at the Basilica of St. Patrick's Old Cathedral, uncover surprising gems and historical tales of Grand Central Station, cocktail your way through Manhattan's best and most secretive speakeasies and much more!
Things to do in New York with Kids
One of the best parts of NYC is that what is fun for kids is usually just as much fun for adults. If you are joining us in NYC for a family vacation, then please read all about our local kid's favorites, along with special tips just for visitors.
Things to Do in New York With Kids - best NYC activities, tours, attractions and Insider Tips for kids and families
Broadway and Off Broadway Shows for Kids - choose a dream show, like Aladdin, Wicked or Lion King, see the latest Kids shows, or save BIG and entertain kids and little ones under 4 with an awesome Off Broadway Show
Best NYC Hotels for Families - special perks, freebies, bunk beds, larger rooms, suites
See All: Visiting New York with Kids .
FREE Things to do in New York City
There are tons of free things to do in New York all day, every day! Tours, attractions, museums, events, shows, sports, movie and more. Kids, adults, outdoors, indoors, active, lazy...you name it!
NYC Museums Free Days and Times - weekly guide to free museum admissions
Free New York City Walking Tours - guided or downloadable free NYC walking tours
More Things to Do in New York City - kids, by month, by season, free, budget
See All: Free Things to Do in NYC - weekly calendar of all free walking tours, free museum admissions, free things to do by season and more
New York City Shopping Guides
New York City Shopping Guide
Shopping in NYC Department Stores
Discount Budget Shopping in NYC
Resale and Consignment Shops
Shopping Guides by Neighborhood
NYC Designer Sample Sales
New York Outlet Malls
New York City Gift Shopping
Holiday Markets in NYC  
New York City Shopping Tours
Add YOUR NYC Shop,Tour, Sample Sale
New York City Nightlife
How do you make the most of your time in the city that never sleeps ?? Some of the best 'only in NYC' nightlife experiences include skyline views, dinner cruises, Museums and attractions open late til 2am, rooftops, night tours, comedy clubs and more. Some of our top NYC Nightlife picks:
NYC Rooftop Lounge Tour - guaranteed access to exclusive nighttime hot spots as you sip cocktails under the sky
InviteOnly Party @ the Hottest NYC Clubs - VIP access to NYC Clubs with Bottle Service and dancing.
New York Dinner Cruise - family-friendly and/or romantic cruise with excellent service, spectacular sights and delicious menu offerings.
Broadway Comedy Club - laugh out loud all night long
NYC Night Bus Tour - From Times Square to the Brooklyn Bridge, see our city wink and twinkle right at you.
See all our Top Picks: New York City Nightlife
Save HUGE $$$$ in NYC
New York City Coupons Guide
Save on NYC Hotels
Half Price NYC Tickets
Ticketmaster Deals
NYC Museums FREE Days
Free NYC Printable Maps
NYC Restaurants and Food Discounts
New York Attractions Discount Passes
Free New York City Walking Tours
Visiting New York on a Budget
Romantic Things to Do in NYC
There are tons of things to do on your romantic New York City vacation. Attractions open late with skyline views, Central Park Tours, VIP Experiences, a helicopter ride. Some of the most popular romantic ways to see NYC include:
Romantic NYC Hotel Deals
Romantic nyc champagne & skyline cruises, private central park walking tour with a personal photographer, new york city private helicopter tour, romantic broadway show picks, sunset valentines dinner cruise in nyc.
See more romantic things to do at: Romantic New York City Vacation and Valentine's Day in NYC
Explore and Indulge Like a Real NYC Foodie
There is no shortage of pizza, bagels, street vendors, cupcakes, craft beer and cocktails, rooftops and mini food parks to explore and so many more food choices in the five boroughs, along with wonderful guides who can't wait to show you them all!!!!
Spot Celebrities in NYC
Where to find celebrities in NYC or which celebrities are living in NYC today are common questions by all, but celebrity sightings in NYC are way easier than you may think and happen all the time. You will, of course, see them on the subway, in Central Park, at the gym, in restaurants, at all the current hotspots, at shows and more. But here are some unique ways to see celebrities all over the city .
Get Out of Town for a Day
NYC is within 3 hours of so many other cities and areas you can visit for just one day. Easily head to Washington DC, Boston, Philadelphia, Niagara Falls, the Hamptons, Woodbury Common Shopping Outlets and more. Whether you live in NY or are visiting, and no matter how much you love NYC, escaping for a day is a treat for everyone. Top choices for 1-day Out of Town:
See All: Day Trips Out of New York City
More from NYC Insider Guide :
Things to do in New York in Fall
Things to do in New York in December
NYC Fall Festivals and Fairs
Things to Do in NYC
Things to do in New York in November
RELATED ARTICLES
New york city events november 2023, rockefeller center christmas tree lighting 2023, holiday markets in nyc 2023.
What if anything is cheaper or even better FREE for seniors ??
Hi Alan – there's plenty of free things to do in NYC, as you can see on this page. Most attractions and sightseeing passes offer Senior ticket rates and you can check with AARP for additional deals they sometimes make with the NYC Tourism Board.
LEAVE A REPLY Cancel reply
Save my name, email, and website in this browser for the next time I comment.
Notify me of followup comments via e-mail. You can also subscribe without commenting.
This site uses Akismet to reduce spam. Learn how your comment data is processed .
Site Sponsors
Nyc group transportation – taking the stress out, group transportation in nyc with national charter bus, site sponsorship, recent posts, holiday markets in nyc | grand central, union square, winter village, thanksgiving parade route map, balloon set up, dinner, shopping in nyc | designer department stores guide, new york city vacation planner | free easy 10 step travel..., thanksgiving broadway shows in new york city, hotel deals, hotel week new york city 2024, new hotels in manhattan, new york city hotel deals, how to save on new york city hotels, nyc vacation rentals…the real deal, radio city christmas spectacular with rockettes, thanksgiving dinner in new york city 2023, thanksgiving in new york city 2023, fall in nyc, new york city events september 2023, new york city events october 2023, nyc festivals fairs fall, new york giants schedule and tickets 2023, macys thanksgiving parade hotel, popular nyc events, ice skating in new york city, brooklyn nets tickets schedule, halloween in new york city, new york rangers tickets 2023-24, new york knicks tickets and schedule 2023-24, latest news, new york city vacation planner | free easy 10 step travel guide, broadway week & restaurant week are back in 2024, nyc holiday tours | cocoa cruise, christmas lights, shopping markets, bus, walking, new york city events december 2023 | activities calendar things to do, nyc holidays.
NYC Broadway Week
NYC Restaurant Week
Valentines Day in New York City
Mother's Day
Memorial Day NYC
July 4th NYC
Labor Day NYC
Rockettes Christmas Spectacular
Thanksgiving Day & Parade
Thanksgiving Parade Hotel
Thanksgiving Dinner
Christmas in New York City
New Years Eve
Ball Drop New Years Eve NYC Hotels
NYC Things to Do
Welcome to the NYC Insider Guide . Please enjoy our Insider tips, free maps, where to spend and save your money, secret ways of getting discounts and most importantly, what to book NOW so you don't miss out! - All the Best, Melissa
© 2008-2023 NYC INSIDER GUIDE , LTD ™. ALL RIGHTS RESERVED. CONTENT PROTECTED BY DMCA.
NYC Travel Itineraries
Advertising
Site Policies

30+ Ways to Make the Most of Your November Trip to New York City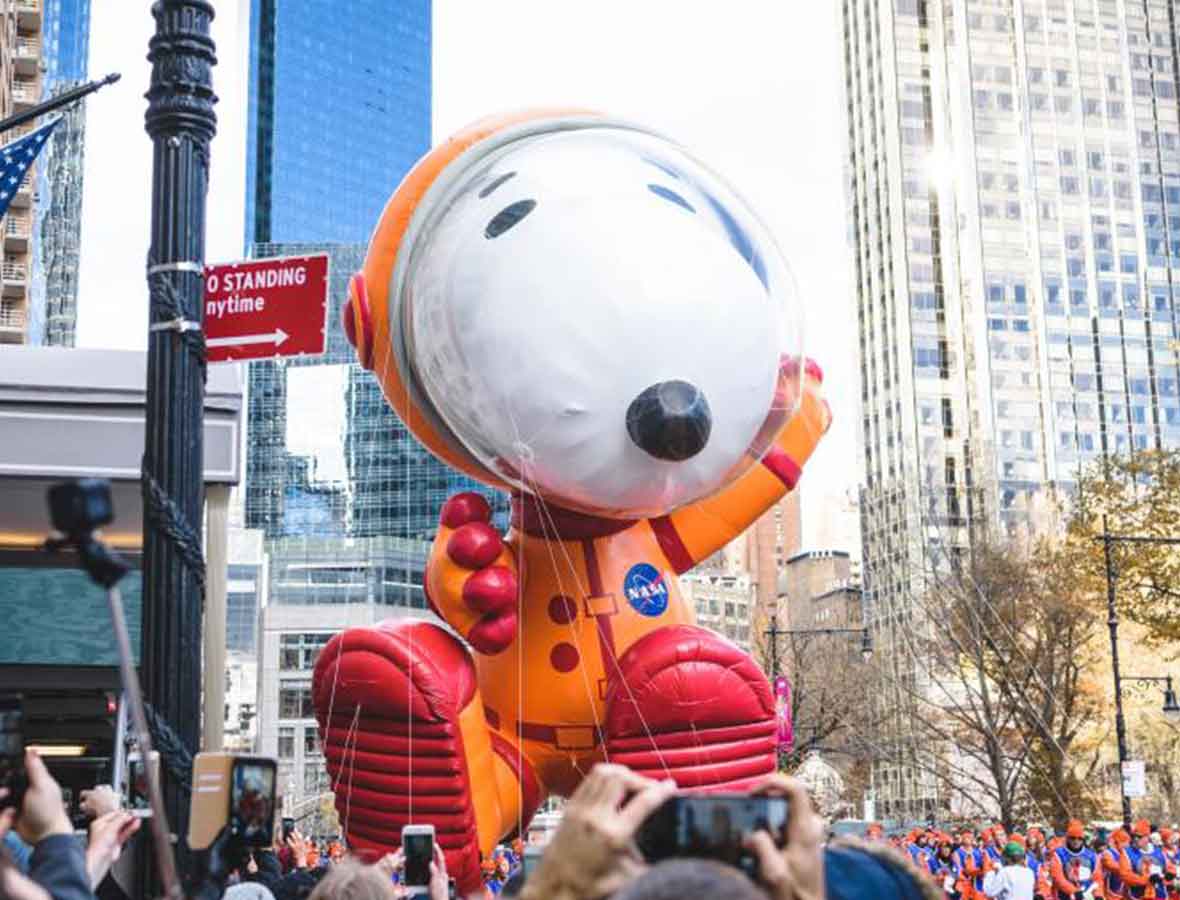 Fall is in full swing, and cool weather slowly enters New York in November. It's not perfect snowfall, but the cold breeze, and rainfall, start from the last of the fall season. New York City has a hectic schedule all the time. People can enjoy fantastic amusement and the best activities in New York in the peak autumn. Several impressive things to do in New York in November, the best Holiday season in NY.
Tourists can explore stunning places in New York . There are vibrant, colorful festivals and celebrations and fantastic decor in the shops, boutiques, and malls for the grand arrival of the Holiday season and various fun things to do in NYC in November. The fantastic Black Friday Deals and Holiday sales offered massive discounts on shopping, and there's the hustle and bustle everywhere.
You can do various awe-inspiring activities and things to do in upstate NY in November. Outside NYC, there are many more exciting spots to explore and beautiful activities for everyone. To escape the busy Big Apple, you can check out some beautiful New York State towns near NYC to relax during the Holiday season.
Weather in the Peak Fall Season, November in New York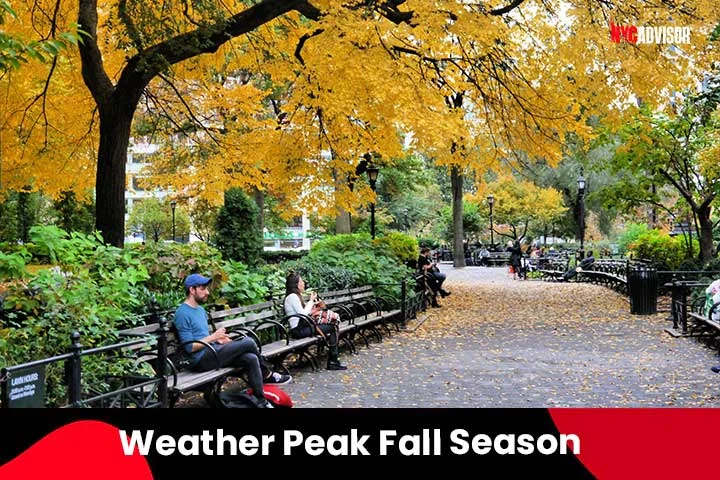 The November weather in NYC is calm and relaxed during the peak fall season. The winter starts in December, but the temperature drops in November,' which are rainy days, calm wind, and sometimes little snow in the last fall season. It's a comfortable environment to explore New York City or New York State this season. Look around the beautiful foliage and low crowds and enjoy the entertainment and fun for Thanksgiving celebrations, and the incoming Christmas holidays are the best fall activities in NYC.
List of Great Events and Things to Do in November in New York
Here is the exciting list of activities. Let's check what to do in New York City in November.
1. Walk the Brooklyn Bridge, New York City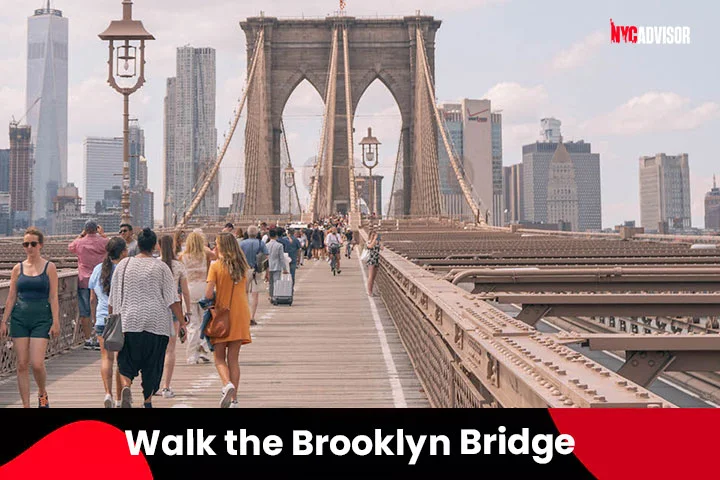 Brooklyn Bridge is one of the ultimate NYC landmarks and iconic bridges to walk through the grand metropolis and get breathtaking views of the city's skyline. You can quickly get from the Brooklyn side onto the walkway on the bridge from Tillary Street. The other way is the underpass of Washington Street.
You can also get access from the Manhattan side, but the skyline views are more attractive from the Brooklyn side. From Manhattan, it's easy to access the walkway on the bridge from City Hall Park to Center Street. Walk on Brooklyn Bridge to get the most iconic photos of New York City's illuminating sky towers.
2. Washington Square Park, New York City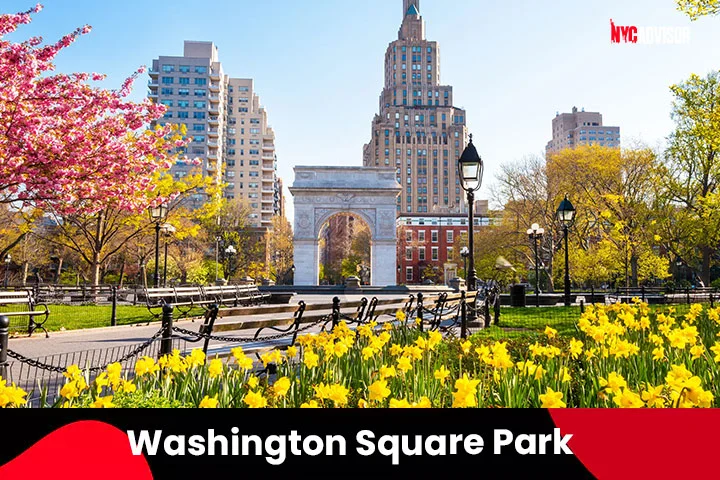 Washington Square Park is in Greenwich Village, Lower Manhattan, NYC. It has a remarkable history as the grand city of the world. There is a historical monument, the Washington Square Arch, to honor George Washington. It was a cemetery for the fallen soldiers. Later it was changed to a Parade Ground, and now it's a lush green public park. Students, kids, and families rest in the lovely green space and enjoy the street performances and live music. Kids love to play around the water fountain, and teens like to play games like cards and chess. There are fantastic jazz and comedy clubs at night in the park for the public.
3. DUMBO Tourism, New York City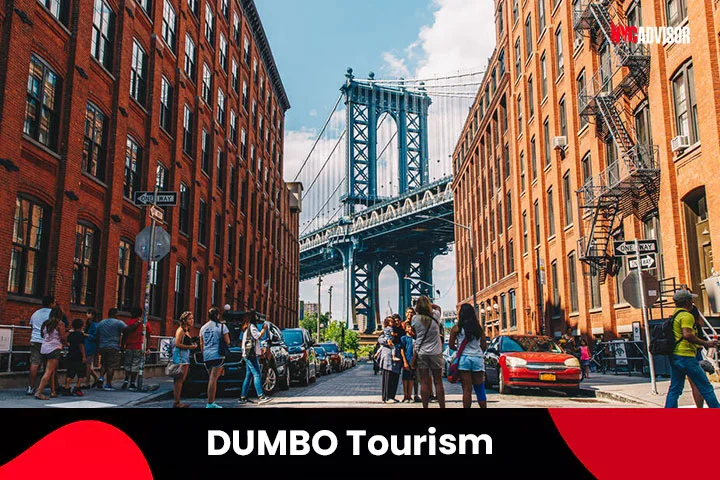 DUMBO is the short form of Down Under the Manhattan Bridge Overpass. It's a Brooklyn neighborhood and one of the most popular locations for tourist attractions. The beautiful architecture, fantastic restaurants, fascinating views from East Riverside, and the beautiful cobblestone streets of Brooklyn Bridge Park are the remarkable tourist attractions in DUMBO.
4. Shopping in Soho, New York City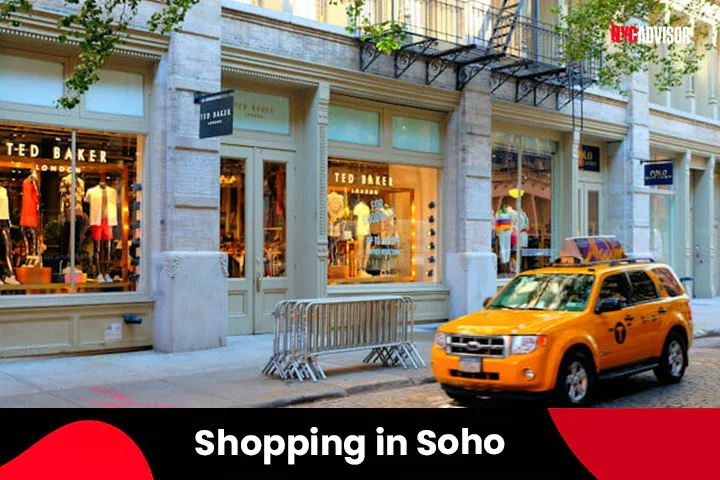 Shopping in New York City is the dream of every visitor in NYC. Various renowned shopping streets like Chelsea, Midtown Manhattan, Fifth Avenue, and Soho are the most famous shopping destinations in NYC. However, with exciting offers and discounts, you can shop for cheap or thrift items, antique or unique furniture, exclusive luxury products, and more.
The most popular stores in Soho are Uniqlo Store, Muji Store, Ever Lane Store, TJ Max Store, Nike Store, Adidas Store, Flying Solo Boutique, J Crew Men's Store, Schott NYC Store, Acne Studios, Alender Wand Store, and Moncler Soho Store.
5. Saratoga County Restaurants, New York City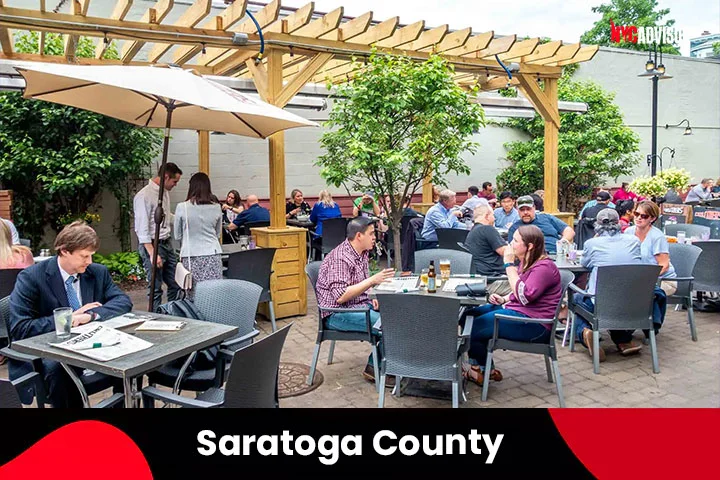 Visit the remarkable Saratoga County Restaurants in New York in November to enjoy the lovely fall season. Various restaurants and cafes serve the best local and international cuisines. The famous restaurants are Nine Miles East Farm Pizza Restaurant, Salt & Char Steak House & Cocktail Bar, Hamlet & Ghost Cocktail Bars, Front Street Social Club Tapas & Speakeasy, Seneca Restaurant Seafood & Steak House, Carson's Woodside Tavern Italian Steak House, and Osteria Danny Italian American Restaurant.
6. Fall Foliage Cruises, New York City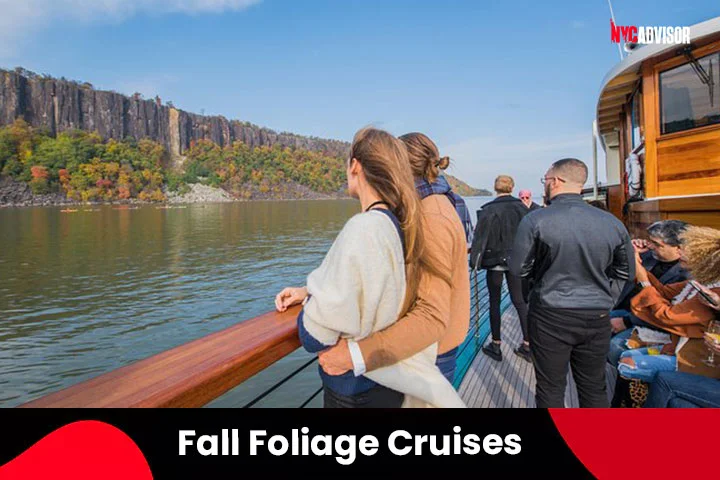 Book a ride at the fantastic Fall Foliage Cruises of NYC in November to get fascinating views of the beautiful red, orange, and yellow colors, fall foliage, and the city's skyline. Enjoy the refreshing sea breeze on the cruise decks with lovely music & delicious buffet lunch, brunch, and dinners. The popular cruises are Grand Palisades Fall Foliage Yacht, Hudson River Fall Foliage Afternoon Sail, Hudson River Fall Foliage Yacht, Circle Line Bear Mountain Cruise, and NYC Fall Foliage Brunch Cruise.
7. Stranger Things Official Store, New York City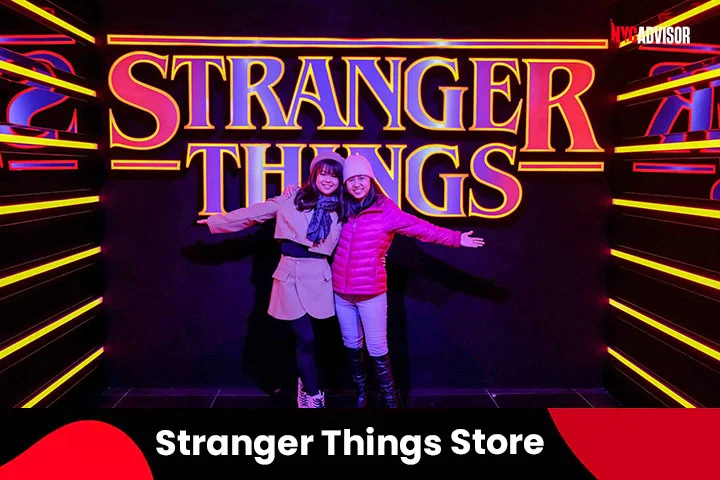 Explore the Stranger Things Official Store in NYC in November. Shop the most exclusive and fascinating Stranger Things official posters, printed T-shirts, badges, coffee mugs, backpacks, premium notebooks, beanies, tote bags, hats, sweaters, water bottles, and jumpers. The fan followers can buy the most outstanding stuff within the immersive atmosphere of the popular tv show.
8. The Escape Game, New York City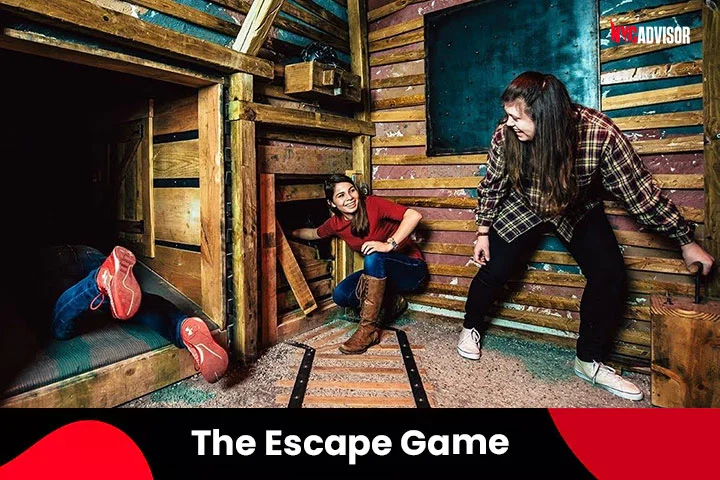 The Escape Game is a unique immersive gaming experience for one hour adventure. Players must select the team and a challenge and follow the rules to fulfill the tasks and escape from the game successfully after completing the mission. Usually, it's a hidden object game or rescue from a prison adventure. The famous games are The Escape Game-New York City, Outdoor Escape Game in Manhattan, New York-Secret Societies, New York Catacombs by Candlelight, Gangsters and Ghosts Tour in NYC, and Spyscape Museum and Experience.
9. The Oculus Mall, New York City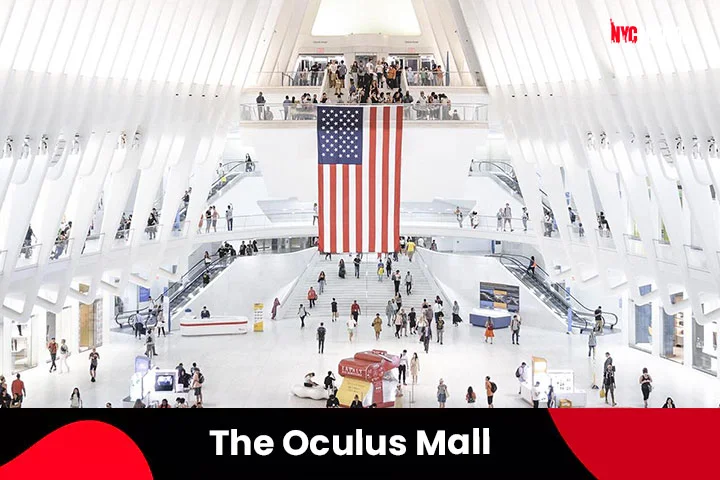 Oculus Mall is at the World Trade Center, and the tremendous, monumental, and historical structure keeps the memories of nine/eleven incidents in NYC. The great Oculus portrays the architecture design like a dove flying from a child's hands. The dome is designed to absorb the sunbeams and spread directly through the crown into the main hall.
Various cafes, restaurants, stores, and shopping spots are available for visitors in this outstanding structure and memorable building with the fascinating glory of the World Trade Center historical landmark in NYC.
10. New York Public Library, New York City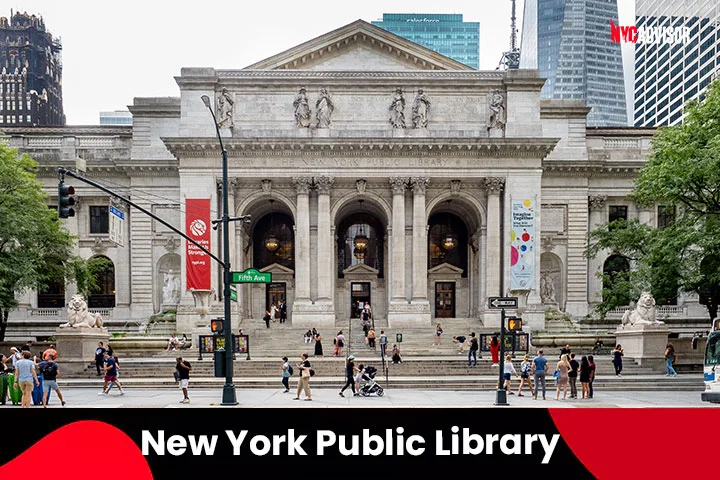 The New York Public Library is available at ninety-two locations in New York. Explore a massive collection of books, music, and movies, a research center for articles and databases, digital collections of photographs, prints, and manuscripts, digital research books, and a digital archive portal. You can enjoy significant events like Author talks, film screenings, live music, theater, and famous exhibition at the library hall.
11. Outdoor Movie at Bryant Park, New York City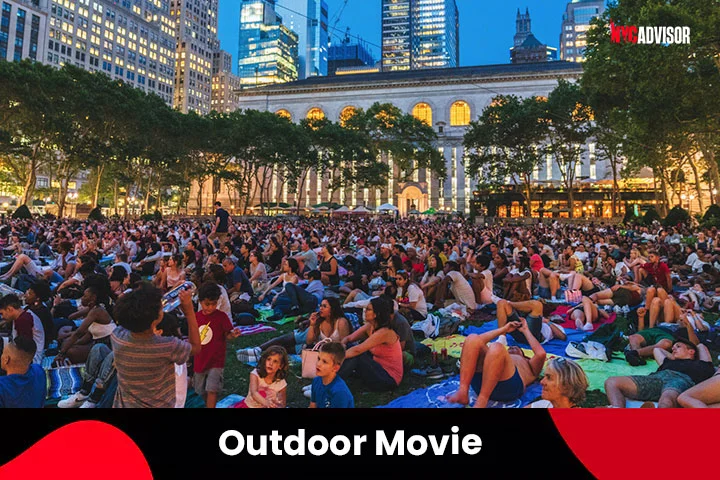 Outdoor Movie at Bryant Park is the most popular event in the Fall season. Enjoy the free movies under the stars, an open-air cinema with personal headphones, and fresh air in the park surrounded by beautiful trees and the city's tall towers. You don't need any vehicle like drive-in cinemas. Just stay on the lush green grass, grab some snack bites and drinks, and enjoy the movie nights for free in New York City weather in November.
12. Grand Central Terminal, New York City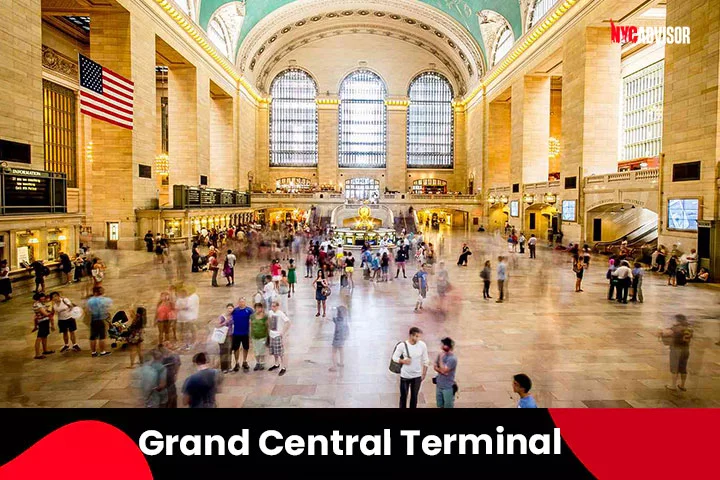 Grand Central Terminal is a popular transportation hub in Midtown Manhattan. It's a historical landmark and fascinating architecture with dine-in restaurants, cafes, shopping, stores, and events, and a cultural destination for visitors and tourists worldwide. Popular stores at the Grand Central Terminal are Apple Store, Banana Republic, Inaya Store, Leather Spa, and Grand Central Watch. Joe Coffee Company, City Winery Grand Central, Luke's Lobster, and Frankies Dogs on the Go are the Famous cafes and restaurants at the Grand Central Terminal Station.
13. Times Square, New York City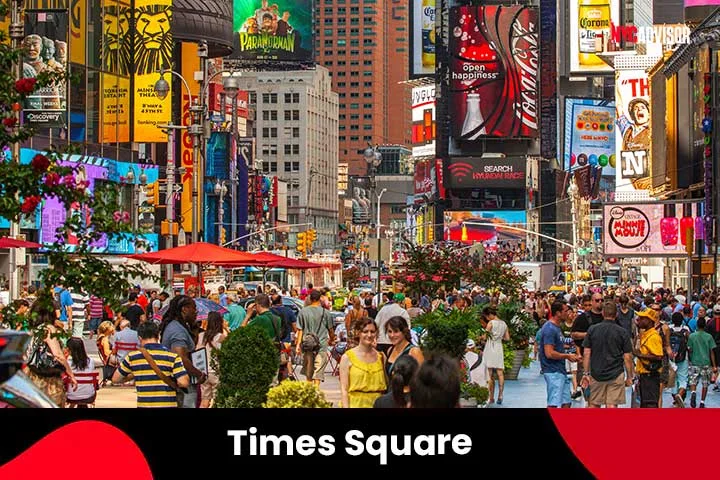 Times Square is a popular area of commercial streets with illuminating electric billboards and hoardings, sparkling lights at the intersection of roads, famous Broadway theater shows, fantastic dine-in restaurants, clubs, bars, shopping and stores, and more. It's a remarkable entertainment space and the most renowned tourist destination in NYC. Los Tacos No One, Dos Caminos, Blue Fin, Le Bernardin, Tony's di Napoli, Times Square Dinner, and Joe's Pizza are the famous Times Square Theater District restaurants.
14. American Museum of Natural History, New York City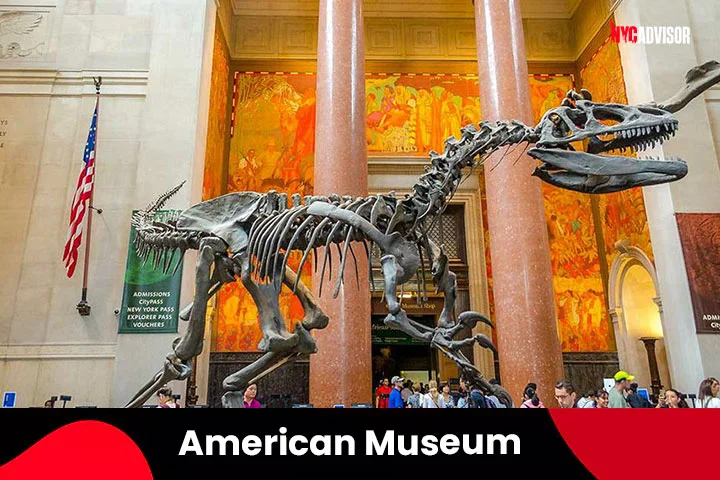 The American Museum of Natural History is a remarkable historical museum with forty exhibition halls for earth, space, science, and education collections. The museum has the world's massive dinosaur fossil collection, an exclusive marine ecosystem in an immersive hall of ocean life, a planetarium, and more events and exhibitions.
15. Morgan Library & Museum, New York City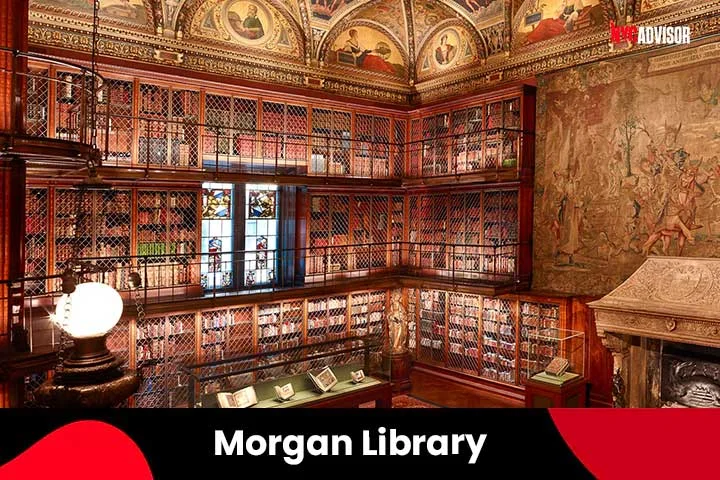 Morgan Library & Museum in NYC is a research center with outstanding collections of Artifacts, paintings, drawings, manuscripts, books, and sketches, and exclusive collections from the famous artists Peter Paul Rubens, the Crusader Bible, Johan Gutenberg, Henry David, Wolf Gang, and Cylinder Seal.
16. Tomb of President Ulysses S. Grant, New York City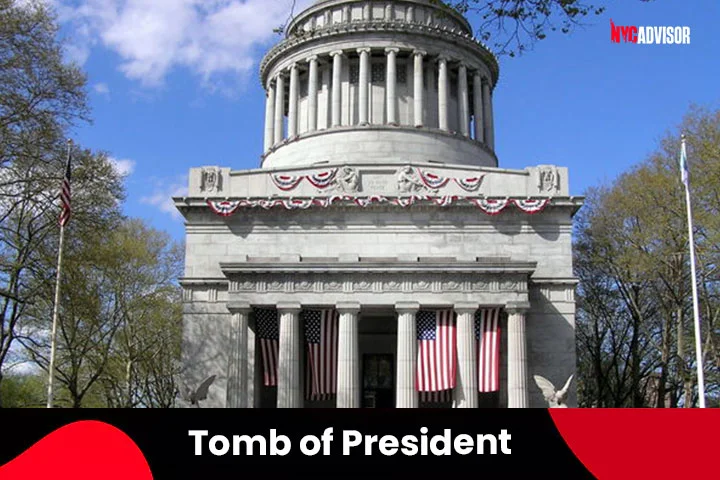 The monumental tomb of President Ulysses S. Grant is the grave of the eighteenth president of America and his wife. It's a historical monument and landmark at riverside drive, morning side heights, Manhattan, New York.
17. Macy's Thanksgiving Day Parade in November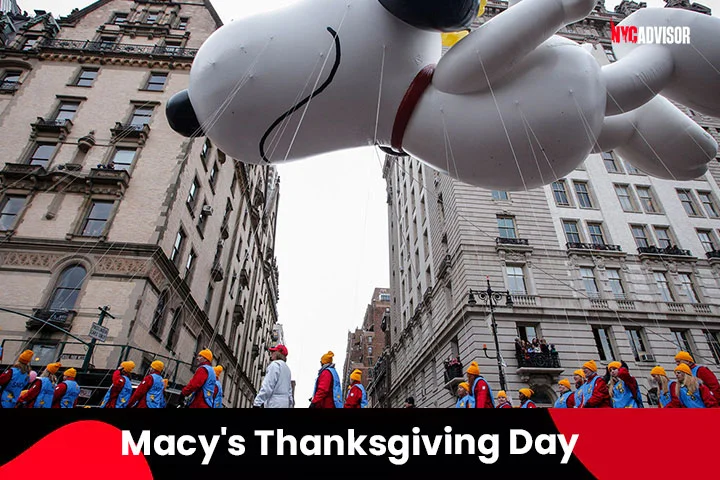 Thanksgiving Day is a famous Holiday in the United States. The Macy's departmental store celebrates the Holiday with a long march Parade with fabulous and vibrant floats, colorful posters, amazing costumes, cheering clowns, giant balloons, professional musical bands and dancers, thousands of participants, and top celebrities march over the streets. It starts at 9 a.m. from West Central Park and 77th Street and ends at the Macy's department flagship store at Herald Square, Fifth Avenue, Manhattan. Thanksgiving Parade is one of the most inspiring tourist attractions in New York and one of the best things to do in November in NYC.
18. New York Comedy Festival in November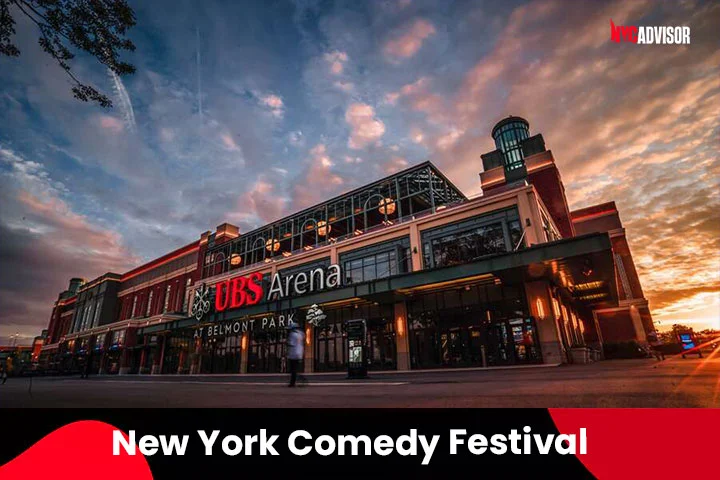 The New York Comedy Festival is held in November in NYC. All the famous comedy artists come over from the city's five boroughs to perform live comedy at the festival. Enjoy the best comedy characters and popular comics at the show in NYC. The popular comedy shows to celebrate the comedy festival are Immigrant Jam Comedy at Caveat NYC, Prettiest Girl at the Learning-Disabled School at Brooklyn Comedy Club NYC, Ireland's Funniest stand-up show at New York Comedy Club NYC, and Billy and The Situation at Asylum NYC. It's the best thing to do in New York in November.
19. Whiskey Fest NYC in November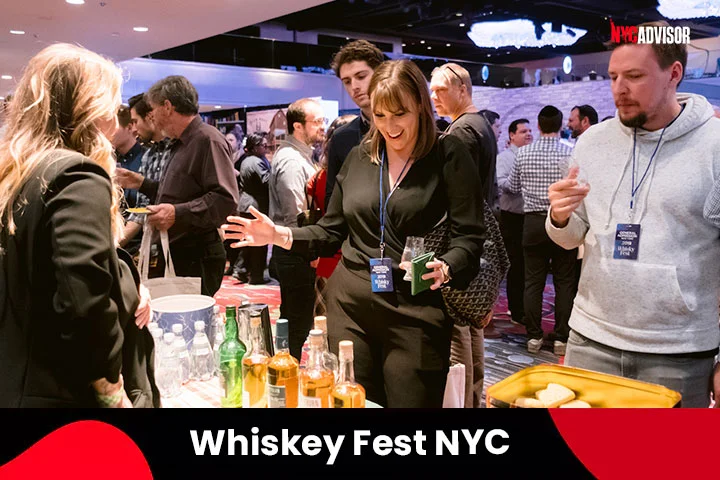 One of the Unique November NYC events is the Whiskey Fest, a grand festival at Marriott Marquis Hotel , and guests can purchase general entry or VIP tickets. Visitors can taste exclusive whiskey blends, malt, scotch blends, bourbon, rye, rum, and other distilled whiskies. They host seminars to present the latest collection of brands and the making process of the whiskies to the guests and customers.
20. The Christmas Carol Show in November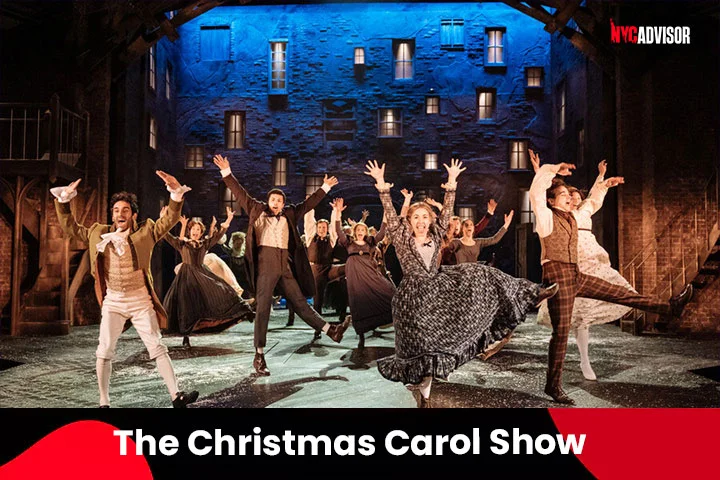 The Christmas Holiday celebrations start in the last fall season, in NYC, in November. Christmas Carol Theater show by the famous author Charles Dickens classic tale organized in November at the Theater District, Times Square, to honor the Christmas Holiday season. It's the most popular event that occurs in NYC for Holiday celebrations.
21. NYC Nutcracker Ballet in November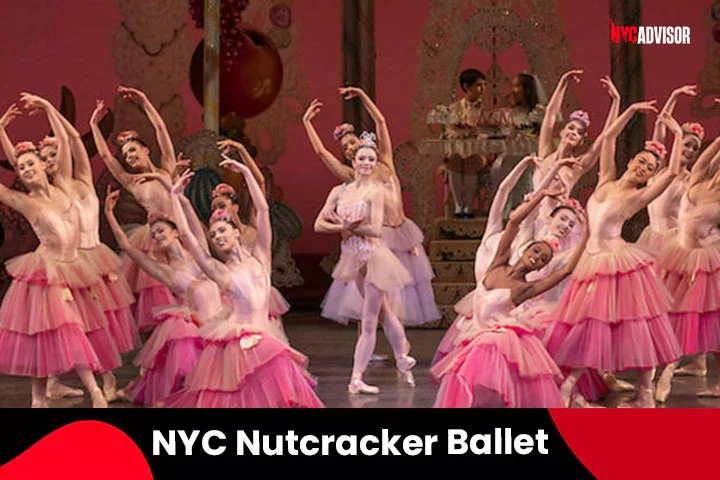 The Nutcracker Ballet Dance from the Balanchine production and the Radio City Christmas are the best Christmas shows in NYC. The ultimate Ballet dance performances and musical shows in November to honor the Christmas celebrations are great entertainment and fun. Popular Ballet dance performances are the New York City Ballet, Radio City Christmas Spectacular, Ajkun Ballet Theater, New York City Children's Theater, New York Theater Ballet, Dances Patrelle, Brooklyn Ballet, Hip Hop Nutcracker Ballet Dances in NYC.
22. Santa's Village in NYC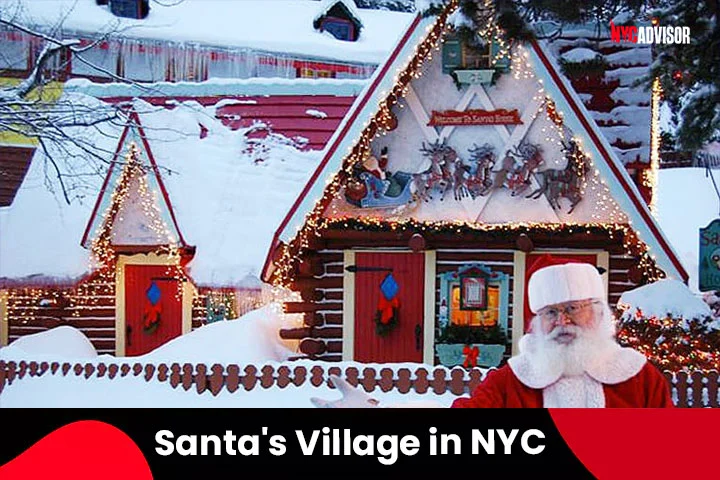 Visit Santa's Village, one of the best places to visit in November from New York, the warehouse of American Christmas Company, where exclusive decor items are made, and you can buy the decorations to celebrate the Christmas Holiday. Various fabulous Christmas balls, Christmas trees, stars, disco lights, bows, firecrackers, and other vintage and decor items that decorate the NYC buildings at Christmas are available at the Santa's Village of American Christmas Company.
23. Salem's Witch Trials in New York Historical Society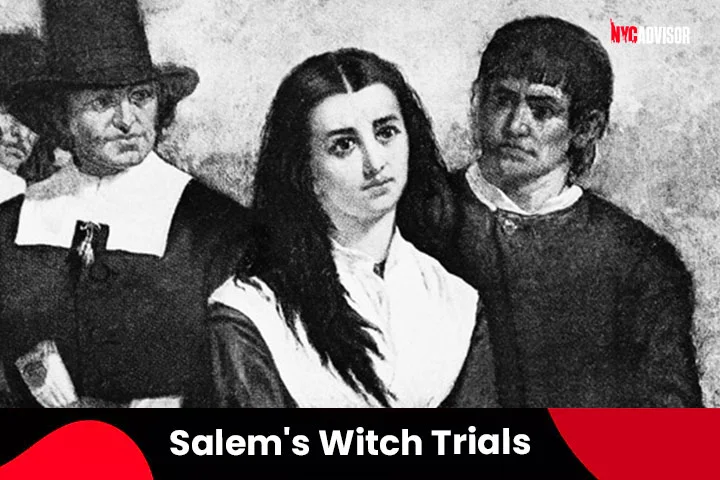 Salem's Witch Trials presented the dark history of injustice from the famous town of Salem and the witch trials in ancient times 300 years ago. The handwritten letters and petitions were on display for mercy and justice for the innocent being accused and on trial at Salem. Visit the historical museum for iconic historical items and art pieces from the descendants of the accused ones at the Salem Witch trials.
24. King Tut's Immersive Experience at the Art Gallery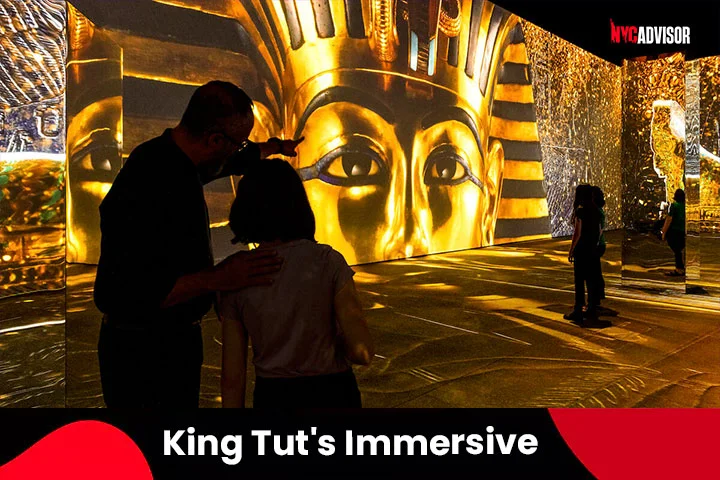 King Tut's Art Gallery at Pier 36, NYC, is the immersive experience of ancient Egypt and its young Pharoah, King Tut. The multi-sensory art exhibition gives the perfect vibe to be on the land of Egyptian Gods, and you can explore the life history and story of young Pharoah King Tut, the story of the Egyptian Pharaoh, and the tomb of King Tut. Enjoy ancient Egypt and its exciting history in this exhibition in NYC. It's one of the outstanding experiences and the best things to do in New York City in November.
25. Monet's Garden Immersive Experience NYC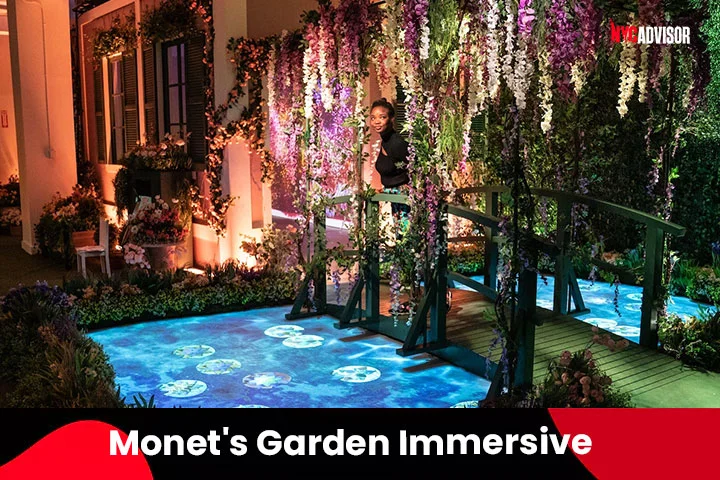 Monet's Garden, the Immersive Experience, is at the Bank Building, Wall Street, NYC. The famous artist Claude Monet's glorious floral art immersive experience is displayed with extra sensory masterpieces along the visual and fragrance stimuli in the fall season, November, in NYC. It's the things to do in New York for first-timers in the fall season.
26. Spectacular Factor NYC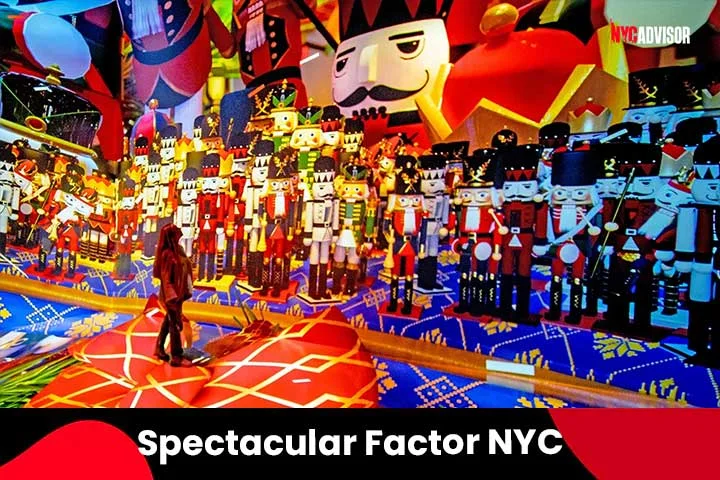 The Artechouse introduced a new art multiverse during the Holiday season in November, Spectacular Factory -The Holiday Multiverse, at Chelsea Market, NYC. The Holiday multiverse is the perception of holiday villages. Visitors can enjoy the candy cane rides, nutcracker close-ups, swinging along the giant jingle bells, and an exciting train ride. Enjoy the thrills of Spectacular Factory Multiverse at the Holiday event.
27. Dyker Heights Christmas Lights NYC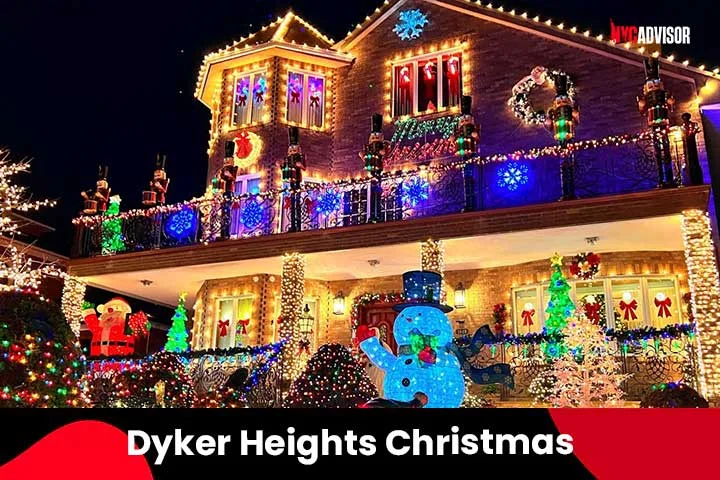 Christmas Lights festivities at Dyker Heights are remarkable activities to do in November. These activities started after Thanksgiving Day events in Brooklyn, NYC. The top-notch Christmas lightning event is celebrated from November till Christmas. The sparkling star lights, Santas, Snowmen, Christmas balls, Present Christmas Carol on loudspeakers around, and several other houses participate in the Christmas holiday festivities. It's one of the most remarkable things to do in December .
28. Shop at the Best Holiday Markets in NYC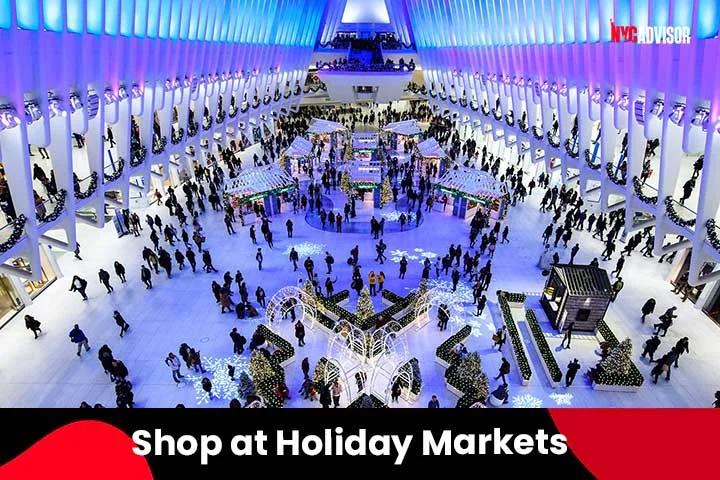 New York City has various spots to shop, but the Holiday season brings special occasions for Black Friday and Holiday Sales. The NYC Holiday markets offer excellent savory items, food and drinks, home decor items, jewelry and vintage items, apparel, and other accessories at the lowest cost and for significant discounts. Popular Holiday markets in NYC in November are Union Square Holiday Market, Columbus Circle Holiday Market, and Brooklyn Borough Hall Holiday Market.
29. Lumino City Festival NYC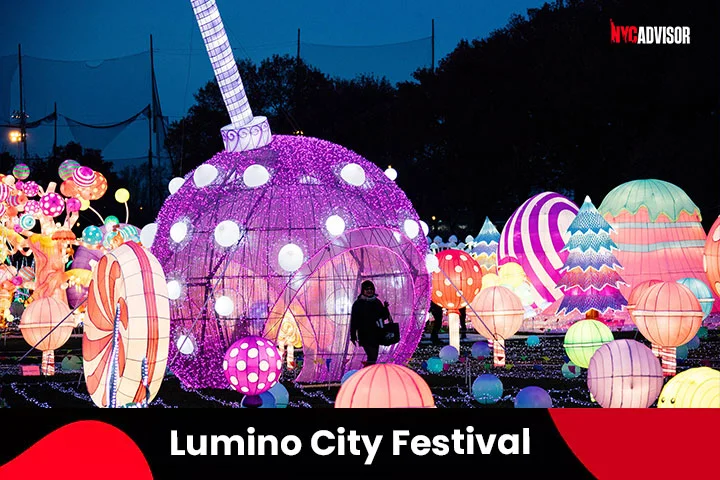 Lumino City Festival is held in November in Long Island, NYC, to celebrate the Holiday season. The unique festival offers sparkling and dazzling lights, enlightened safari, and wildlife at the dinosaur age, the wild creatures illuminating with vibrant glow experience the magical realm of illumination with animals and wild creatures at Lumino City Festival in November.
30. Holiday Train Show in NYC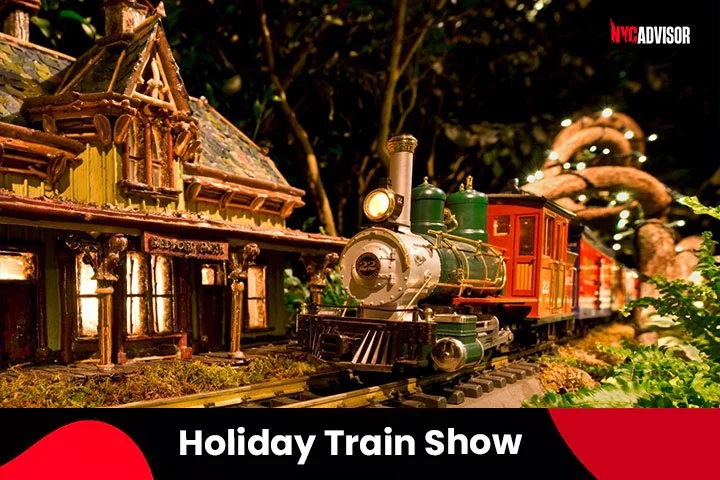 The Holiday Trian show at New York Botanical Garden exhibits train models. It displays the 175 landmarks in the Bronx, NYC—the iconic art symbolic landmarks displayed at the railroads and tracks along with the city's skyscrapers. Explore the unique exhibition of train models, railroads, and city landmarks and have more fun things to do in November.
31. Veterans Day Parade in November, NYC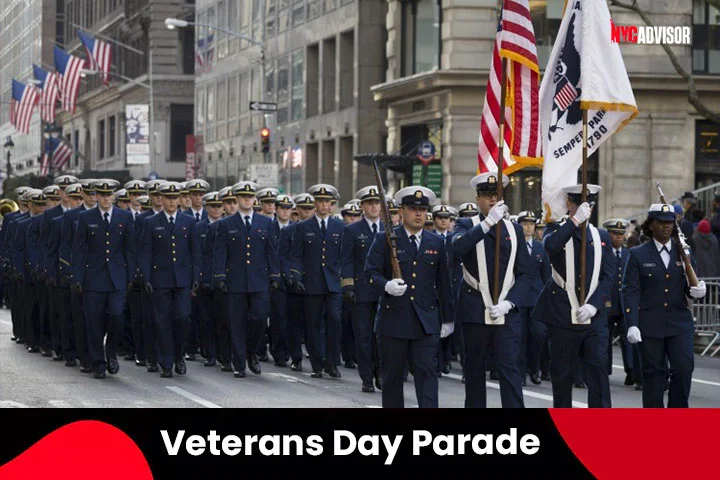 The Veterans Day Parade is celebrated on 11th November to honor the nation's fallen soldiers and veteran members. It's an official holiday in the United States. The Veteran Parade is held at the Eternal Light Monument, Madison Square Park, Fifth Avenue. Several soldiers and veterans march with the Military floats in the streets of NYC on Veterans Day.
32. Concerts in November, New York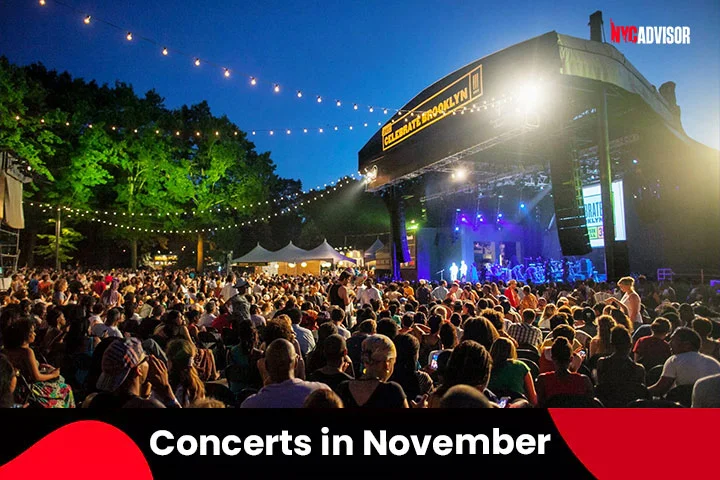 Join the popular music concerts in November and enjoy the best Holiday season in New York. Let's check what's on in New York in November, the music events and concerts;
Chris Smither at Iridium Jazz Club,
Aries Spears at Levity Live Comedy Club at Palisades Center,
Jim Jefferies at the Beacon Theatre - NY,
Hollywood Nights Bob Seger Tribute at the Daryl's House,
Christian McBride at The Ridgefield Playhouse
Eloise at the Webster Hall
The Office Trivia at The Ridgefield Playhouse
Taproot at the Gramercy Theatre
A.J. Croce: Croce Plays Croce at the Town Hall Theatre - NY
Morgan Jay at the Stress Factory Comedy Club - New Brunswick
Bruce Springsteen Tribute at The Cutting Room
Celebrating David Bowie at The Ridgefield Playhouse
33. Theater Shows in November, New York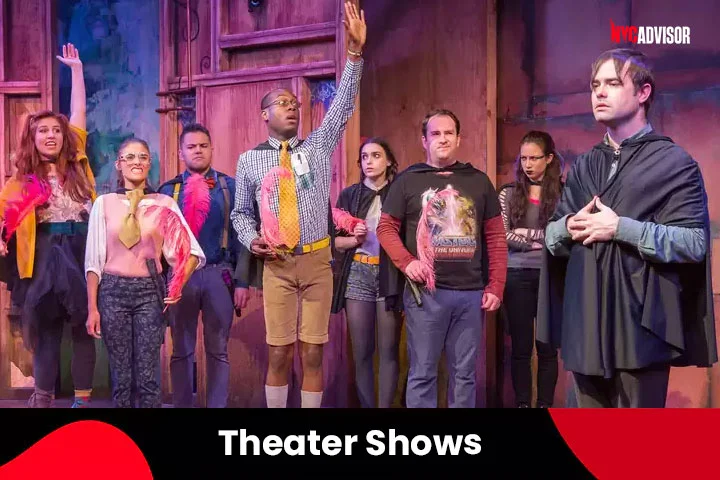 The renowned theater shows were held in November, the peak season in New York. Check out some of the best theater shows on the list;
Sweeney Todd's shows at the Lunt-Fontanne Theatre.
Aladdin's show at the New Amsterdam Theatre.
A Beautiful Noise - The Neil Diamond Musical show at the Broadhurst Theatre
Merrily we Roll Along show at the Millennium Hudson Theater
Back to the Future show at the Winter Garden Theatre
Metropolitan Opera: X Life and Times of Malcolm X at the Metropolitan Opera show at Lincoln Center
The Gazillion Bubble Show at the New World Stages: Stage 2
Once Upon a One More Time show at the Marquis Theatre - NY
The Broadway theater shows are one of the most fantastic things to do in October .
34. Sports Events in November, New York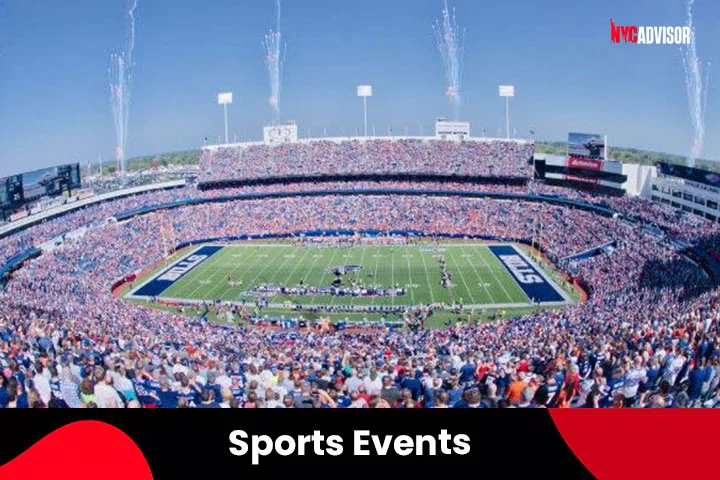 Sports lovers can have more exciting plans in November in New York. Sports leagues are primarily held in the spring and fall seasons but always rushing with some events for the crowds. These are a few popular sports events held in November in New York.
Check out some of the best Sports events on the list;
Sacred Heart Pioneers and Central Connecticut State Blue Devils at the Campus Field
Rutgers Scarlet Knights and Ohio State Buckeyes at the SHI Stadium
Monmouth Hawks and Stony Brook Seawolves at the Kessler Stadium
Wagner Seahawks and Duquesne Dukes at the Wagner Stadium
Columbia Lions and Brown Bears at the Wien Stadium
Syracuse Orange and Pittsburgh Panthers at the Yankee Stadium
Long Island University Sharks and Wagner Seahawks at the Bethpage Federal Credit Union Stadium
Army West Point Black Knights vs. Holy Cross Crusaders at the Michie Stadium
Legends Classic at the Barclays Center
Empire Classic at the Madison Square Garden
Coastal Carolina Chanticleers at the Michie Stadium
New Yorkers are well aware of the latest events and attractions in the city, but new visitors and tourists Planning a trip to New York must check the monthly schedule of events, seasonal festivities, and suitable timings for a trip. The weather in the spring and fall seasons is the most suitable time to get to New York for a perfect trip.
November is the end of the fall season, and the winter season starts in December, but the calm wind begins with rain in New York, and sometimes in the last season, snowfall is expected.
Visitors must bring warm coats, rain suits, umbrellas, and boots to move in the calm wind and rainy days. Various things to do in NYC in November, like moving on the sidewalks, visiting the public parks this season, and enjoying the events and festivities of Thanksgiving Day and Christmas Holidays arrival entries in the city are cozy and comfortable.
Joining sports events or music concerts are the most incredible things to do in New York in September and the fall season. You can enjoy the fantastic events and visit the historical places this season because the city has low crowds and no rush hours on the streets.
Frequently Asked Questions
Is new york worth visiting in november, what is happening in new york in november, do i need a coat in nyc in november, how cold does new york get in november, is november a rainy month in new york, recent posts, 10 best samsonite luggage options that every traveller love.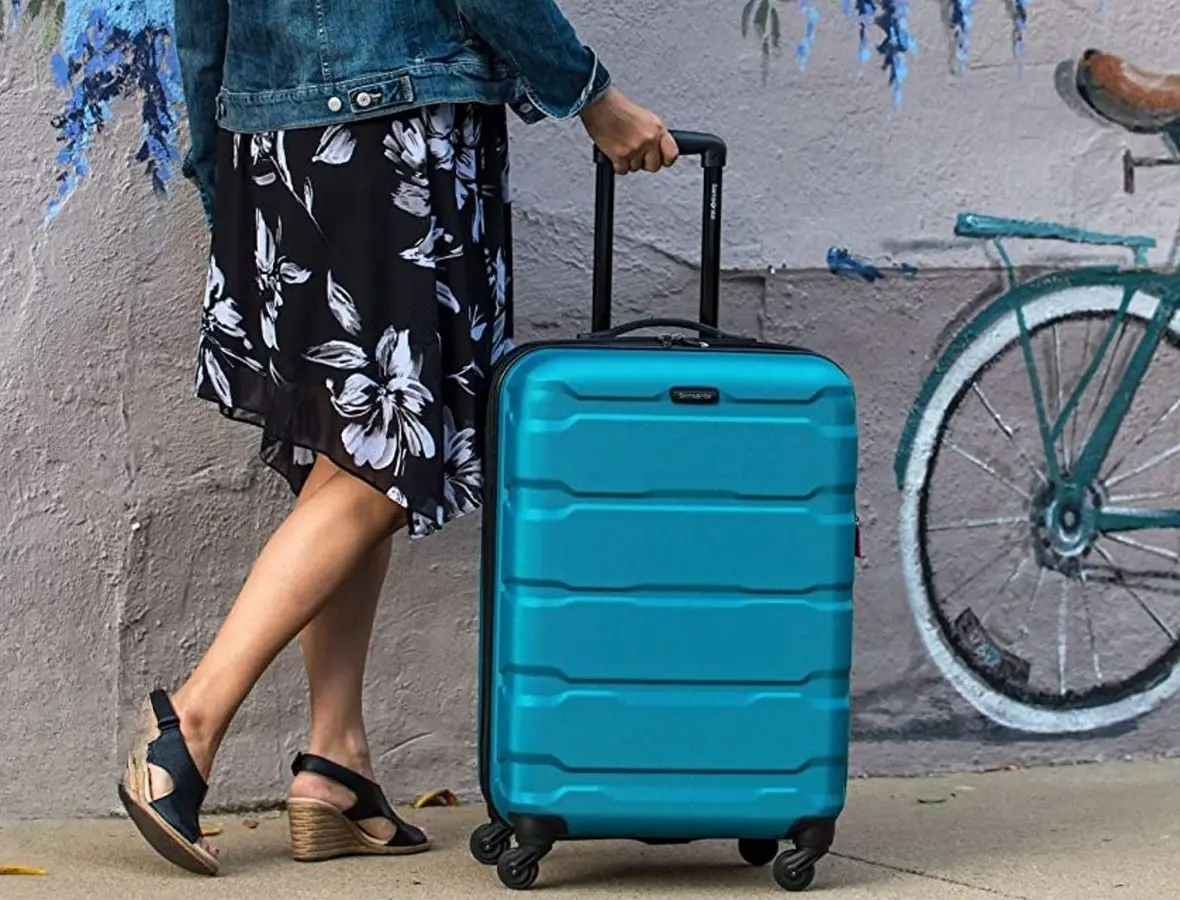 A Guide to Must-Do Activities - Discover the 20 Best Things to do in Central Park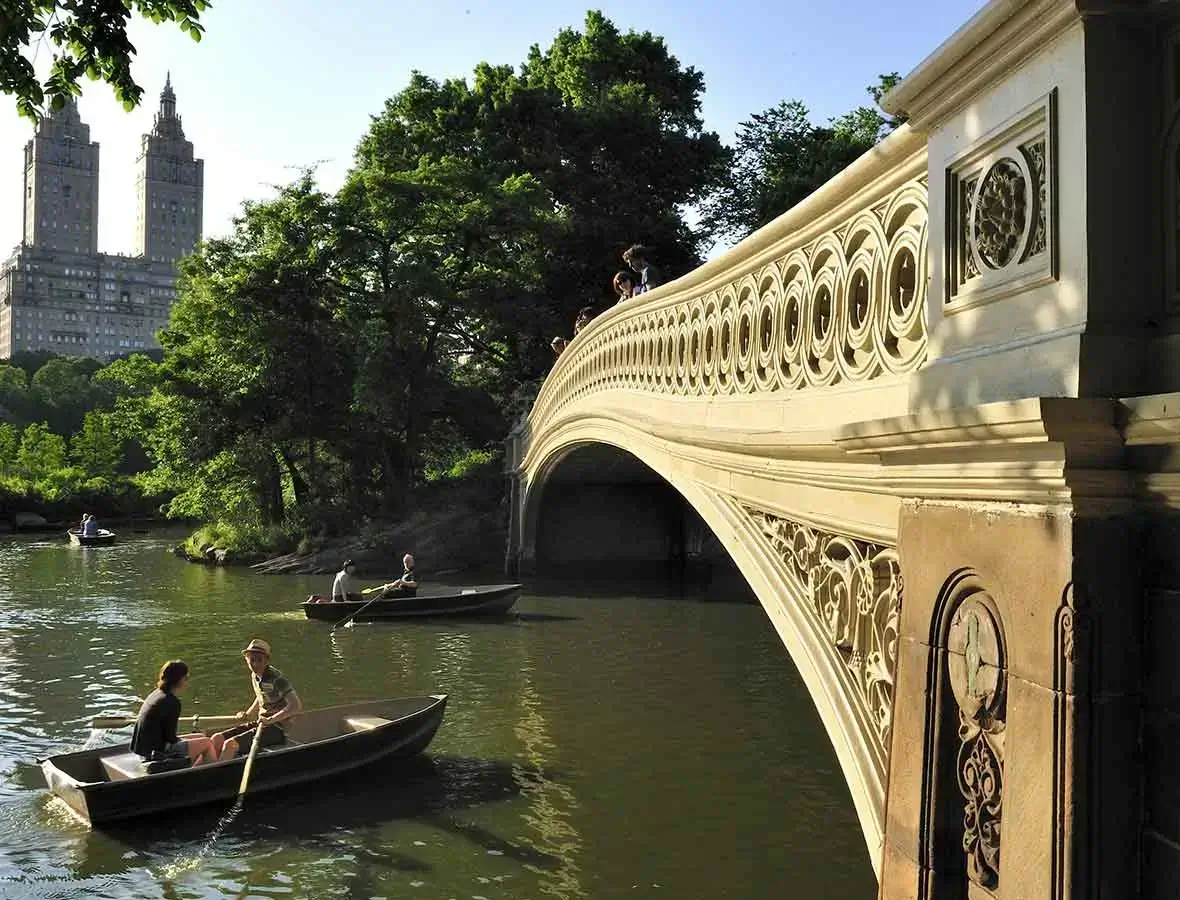 Get the Incredible Performance of Samsonite Freeform 21 Spinner - A Comprehensive Review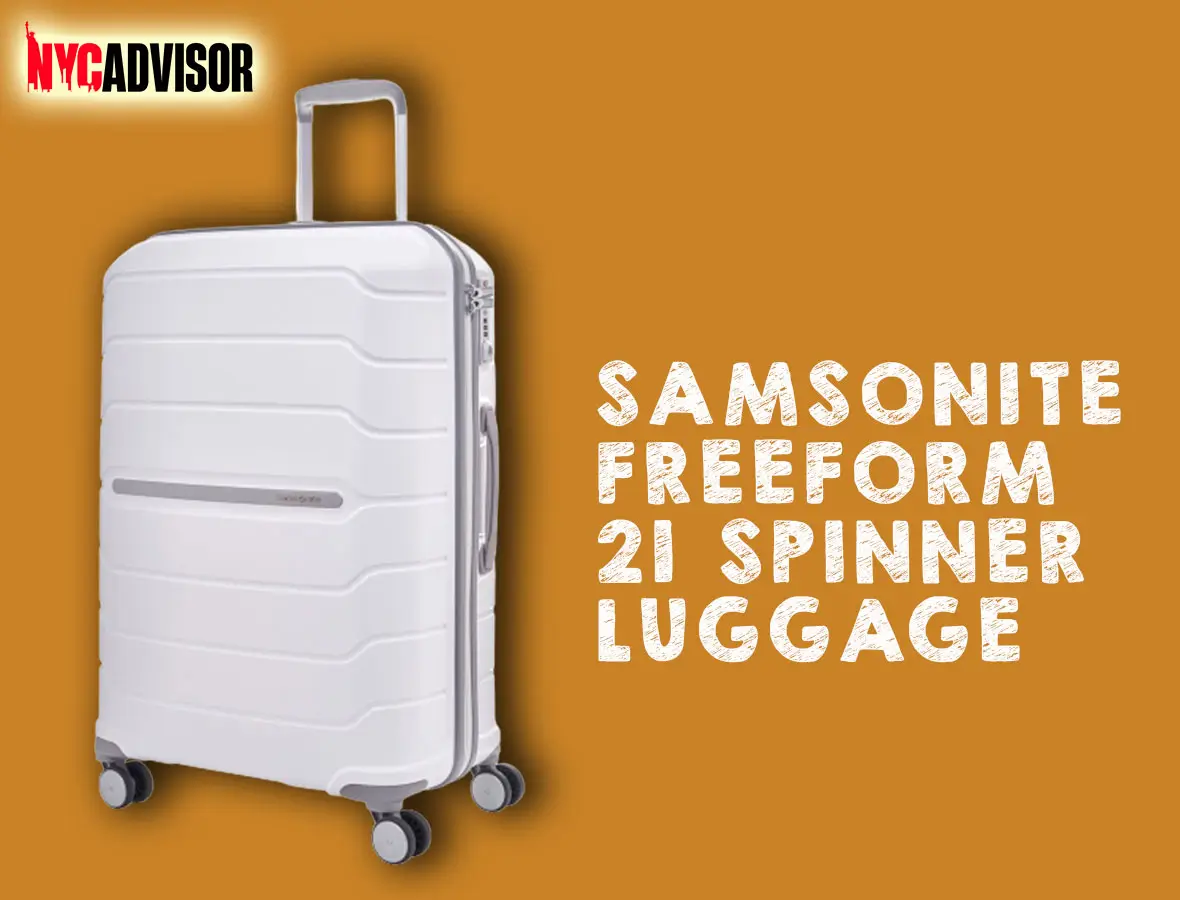 Philadelphia
Washington DC
New Orleans
Fort Lauderdale
Smoky Mountains
San Francisco
Los Angeles
California & Vegas
Malaga - Costa del Sol
Email Address is invalid
Please enter your password
The email address or password provided is incorrect. Please try again or click 'Forgot Password' to reset your password.
Don't have an account?
My Account My Itineraries Log Out
Maps & Guides
Sightseeing Pass App
Travel Tips
New York With Kids

Visiting New York in
What to expect, getting around.
November is a really entertaining month to visit New York City. It starts with the New York City Marathon, features the Macy's Thanksgiving Day Parade and, by the end of the month, NYC gets transformed into a holiday- spirited wonderland, with a hug Christmas tree in Rockefeller Center and plenty of holiday window displays all over the city. Tourist season starts to pick up at the end of the month, so be prepared for crowds around major tourist attractions.
Average Daytime Temperatures: 55F (13C)
Average Overnight Temperatures: 42F (6C)
Sunny or partly sunny days: 18
Rainy days: 8-12, 4 with significant rainfall
What to wear
Pack an umbrella, you will be happy to have it when it starts to rain.
Dress in layers – in can be cool particularly in the mornings and evenings, especially on the observation decks
Wear comfortable walking shoes, closed toe shoes and water resistant, so you can enjoy your walking tours, as well as something a bit more fanciful for the nightlife.
New York Prices in November
Prices pick up in the second part of the month so if you are coming around Thanksgiving plan well in advance as best locations disappear very quickly.
Book your flights and accommodation in advance for best prices, midtown & times square are the most popular choices, but there are plenty of other options, especially in Brooklyn with convenient transport options to Manhattan attractions.
Planning your trip is a key to a balanced budget, use free online resources like our maps & guide or the itinerary tool, if you are going to visit some iconic attractions, get a sightseeing pass, it will easily save you 50% on regular admission prices – see more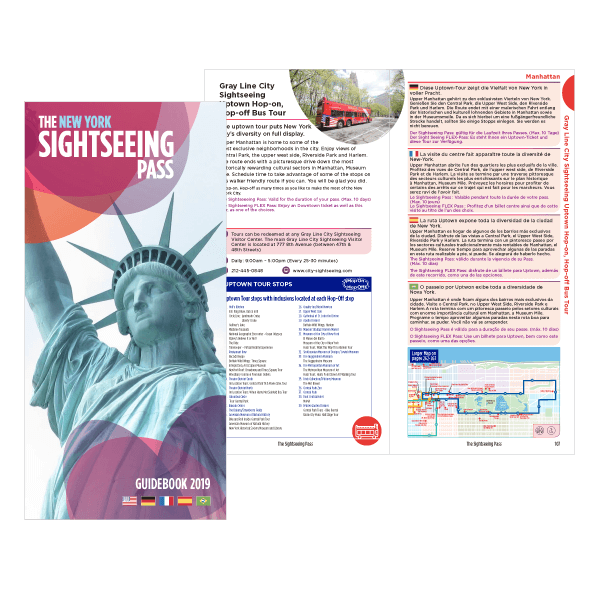 New York is easy to navigate, but if you can't walk to your destination there are plenty of options
The quickest way to travel around, open 24 hours a day, 7 days a week from as low as $2.75 per ride, with stops usually every 8-10 blocks.
If the top taxi number is illuminated it's available, minimum metered fare is $2.50, which increases 50 cents every fifth of a mile or every minute.
Hop on, Hop off Buses
These buses connect major attractions all over the city and provide many photo opportunities, it's also a good way to catch a break or eat your sandwich while still sightseeing.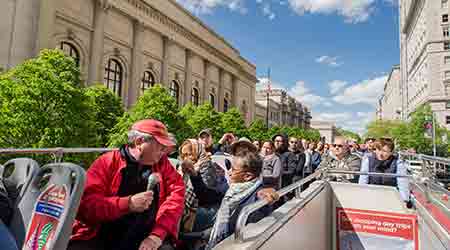 Free 250 Page guidebook
Hop-on hop-off bus map, new york tourist map, new york city subway map, things to do in november, check out the following list of ideas for fun things to do in new york in november:, 1. ny food tours.
Let food be your guide. Just a few of the food tours featured are the Chinatown Food Tour, Lower East Side Food Tour, and the Greenwich Village Food Tour. Taste popular foods that each neighborhood is known for. Eat and be merry while learning a little NYC history. It's perfect cold NYC weather in November for enjoying some warm grub.
2. The Macy's Thanksgiving Day Parade
One of the biggest events the City has to offer. On November 22, 2018, the 91st annual parade will start at Central Park West and West 77th Street, head down Central Park West and travel east along Central Park South to Sixth Avenue. From there the procession will move south on Sixth Avenue from West 59th Street to West 34th Street, ending in front of the Macy's flagship store in Herald Square.
3. Big Apple Fim Festival
Another November happening is the Big Apple Film Festival. This don't miss event is celebrating its fifteenth year in New York City. BAFF as it's known to locals, showcases films from NYC's independent filmmakers as well as films from across the US and the world. Voted by MovieMaker Magazine as "One of the 25 Coolest Film Festivals." This festival honors a diverse group of New York City's writers, actors, filmmakers, and artists who've influenced independent filmmaking.
4. The Start of the Festive Seasons
Festive fun-filled events ramp up for New York City in November as temperatures chill down. There's everything from securing a good seat on the parade route for the Macy's Parade to ice skating at Rockefeller Center. These fun November events are in no short supply. Jollification is a welcome diversion from the hectic day to day of the holidays. Don't forget to stop and smell the sugar cookies with some family-friendly functions.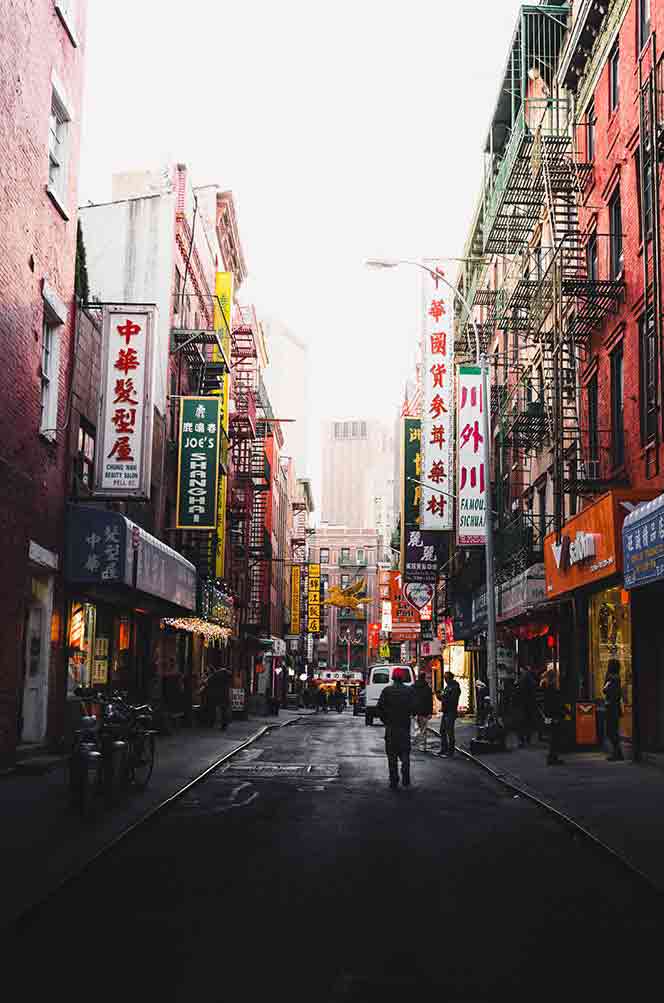 Rainy Day Options in New York
Broadway shows.
Taking a Broadway show will chase away any rainy day blues during your visit to New York City. It might not be possible to get last minute tickets to every show, but you can find something a couple of hours before the show starts by visiting the box office of the theatre.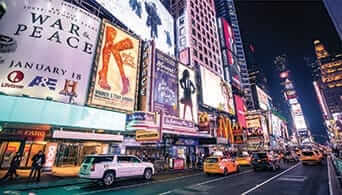 NYC Museums
Your weather app says it's going to be raining the whole day? Head over to one of the best NYC Museums. Whether your interest is in art, science or city history, there's something for everyone in just about every neighbourhood. Pick from MoMA, Solomon R. Guggenheim Museum, American Museum of Natural History, Whitney Museum of American Art, Museum of the City of New YorkorEl Museo del Barrio.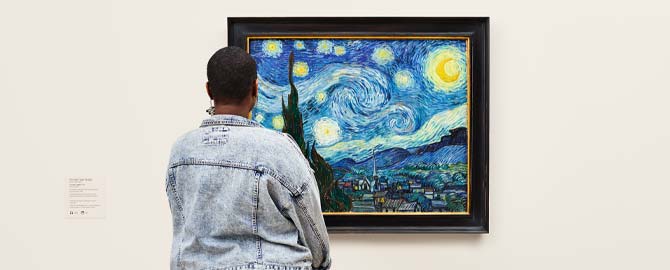 PLANNING TO SEE SEVERAL ATTRACTIONS IN NEW YORK?
There are over 100 Attractions available for free to New York Sightseeing Pass holders - see our attractions list and check how much you could save on entry fees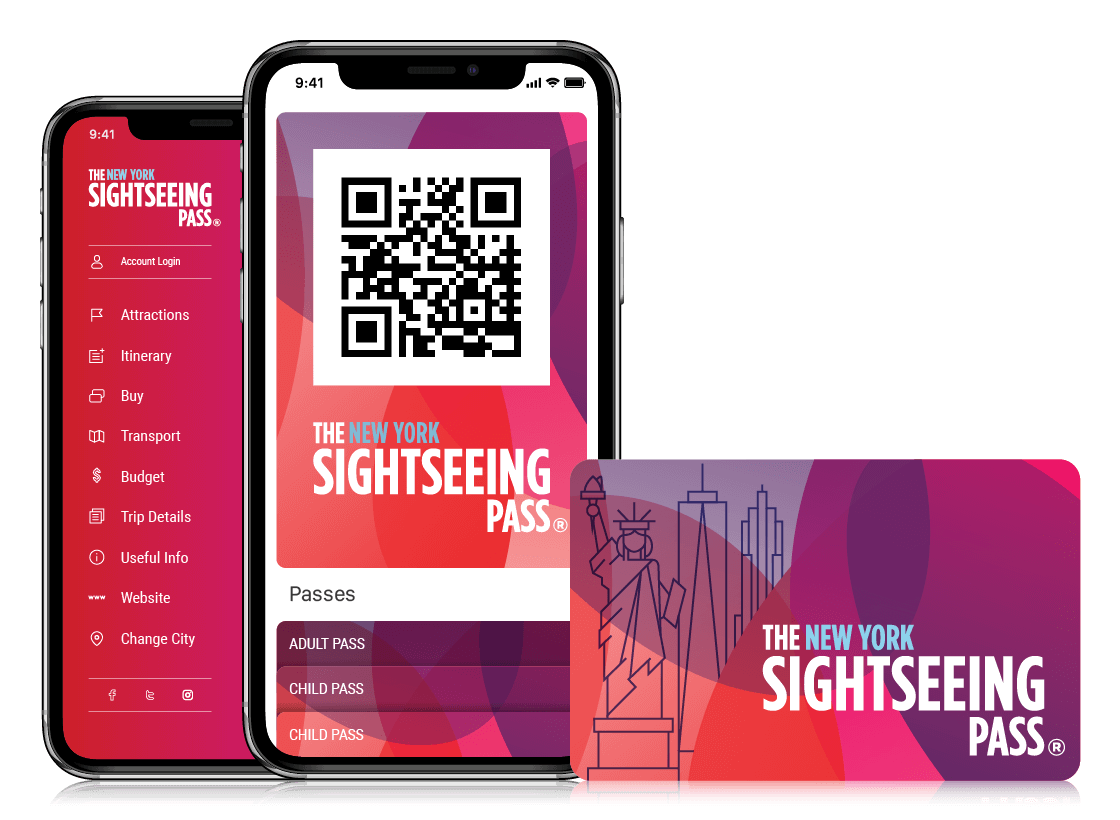 Plan your New York trip in advance
Sign up to our travel tips and get free PDF resources
Please enter your first name
Please enter a valid email address
New York Monthly Travel Guides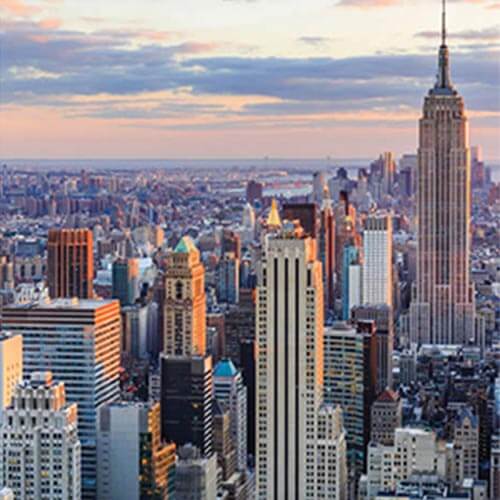 New York Travel Articles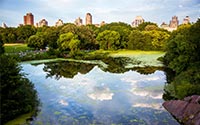 Central Park - What To See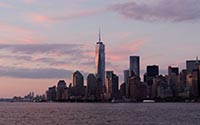 New York Downtown Attractions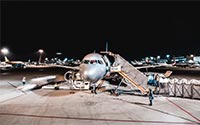 A guide to NYC airports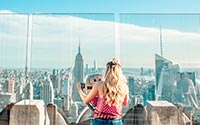 A tourist guide for NYC Locals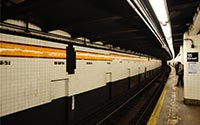 A guide to The NYC Subway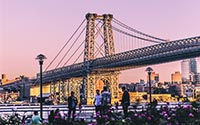 1 Day In Brooklyn
Newsletter sign up.
Daily insiders Travel Tips for selected destinations
New York City   Travel Guide
Best Times To Visit New York City
The best time to visit New York is anytime . Each season in Gotham offers visitors plenty of reasons to visit. Early fall offers crisp breezes, bright sun and comfortable temperatures while late fall and winter make merry with the Macy's Thanksgiving Day Parade and holiday decorations. Deep winter – January and February – is cold, but that also means cheaper hotel rates . Spring is glorious and New Yorkers celebrate the thaw by taking to the streets, shopping at outdoor markets, frolicking in Central Park and dining outside. Summer is hot, but hey, so are lots of places, and at least this is New York. No matter when you decide to visit New York City, consider travel protection – such as a travel insurance policy or a cancel for any reason plan – in the event you encounter weather issues or trip delays.
Weather in New York City
Data sourced from the National Climatic Data Center
Find Flight and Hotel Deals
Navigate forward to interact with the calendar and select a date. Press the question mark key to get the keyboard shortcuts for changing dates.
Navigate backward to interact with the calendar and select a date. Press the question mark key to get the keyboard shortcuts for changing dates.
Popular Times to Visit New York City
Tourism volume is estimated based on in-market destination search query interest from Google and on travel.usnews.com in 2015-2016. Hotel prices are sourced from a sample of U.S. News Best Hotels rates through 2015-2016.
Explore More of New York City
Things To Do
Best Hotels
You might also like
Philadelphia
# 1 in  Best Day Trips from NYC
# 3 in  Best Day Trips from NYC
# 1 in  Best Places to Visit in New Jersey
If you make a purchase from our site, we may earn a commission. This does not affect the quality or independence of our editorial content.
Recommended
The 26 Best Zoos in the U.S.
Rachael Hood November 16, 2023
44 Cheap Tropical Vacations That Feel Expensive
Holly Johnson|Alissa Grisler November 10, 2023
18 Fall Family Vacation Ideas
Amanda Norcross September 11, 2023
30 Fun Fall Weekend Getaways for 2023
Holly Johnson July 18, 2023
The 32 Best Dog-Friendly Beaches in the U.S.
Gwen Pratesi July 14, 2023
The 21 Top Ecolodges Around the World
Mackenzie Roche|Amanda Norcross June 30, 2023
The 26 Best Fall Festivals in the U.S. for 2023
Katie Hearsum|Timothy J. Forster June 28, 2023
27 Amazon Prime Day Luggage Deals You Can Shop Now
Amanda Norcross June 27, 2023
The 34 Best Couples Vacations
Gwen Pratesi June 26, 2023
Carry-on Luggage Sizes by Airline
Amanda Norcross June 26, 2023
This website uses cookies to improve your browsing experience and analyze the use of the website. Learn More
Things to Do in New York in November
This post lists the many great things to do in New York in November, updated for 2023.
We include free, family-friendly, and nighttime activities and events.
As local tour guides, we compiled this list based on our own experiences, but also by answering your questions.
We lead thousands of people each month through the streets of New York and on every tour you ask us about things to do in the city.
We also grabbed ideas from the roughly 200k members of our popular NYC Travel Tips Facebook group.
The group consists of locals, like our tour guides, veteran travelers, as well as newbies to the Big Apple.
You don't need to join in order to read the posts, comments, and recommendations.
Check out the group once you are finished reading this post.
Free Things to Do
Nighttime Activities
Family-Friendly
How's the Weather
Free Tours by Foot
TOP 10 THINGS TO DO IN NOVEMBER
This is our list of the ten best events and things to do in NYC in November. For even more suggestions, see our comprehensive guide to things to do in NYC .
Several of the items below are already included for free with the purchase of a tourist discount pass .
For tips on the most popular activities in NYC, check out the following posts:
Walking Tours
Boat Cruises
Top NYC Attractions
1. Attend a Sports Event
In November, the basketball season is heating up.
Meanwhile, there are plenty of ice hockey games and even some football games to attend throughout the whole month.
Brooklyn Nets
New York Knicks
Football
Rutgers Scarlet Knights
New York Red Bulls
New York Rangers
New Jersey Devils
New York Islanders
TIP: Madison Square Garden offers All-Access Tours so you can see how this iconic arena has become a world landmark.
For a complete list, check here to see which games are on for November .
2. See a Concert
There are so many amazing performers that come through New York City and its surrounding cities.
Whether you're a fan of hard rock, pop music, or even classic 80s tunes, there are plenty of great concerts in the NYC area this November.
Jethro Tull | November 1st
Kesha | November 3rd, 4th
P!NK | November 4th, 5th
John Legend | November 7th, 8th, 11th
The 1975 | November 14th, 15th
Billy Joel | November 22nd
Air Supply | November 26th
Doja Cat | November 29th
Music Festivals
Tropicaliente 2023 | November 4th | New Jersey Performing Arts Center | feat: Grupo Niche, Hector "El Torito" Acosta, and more
Check here for even more concerts in the NYC area this November.
TIP: See the inner workings of Madison Square Garden on their All-Access Tour !
You can find additional family-friendly activities below .
3. Enjoy a Broadway Show
November has some great shows opening.
This includes the annual Radio City Christmas Spectacular which begins its holiday run on November 17th until January 1st.
You can buy tickets to The Rockettes show s here .
Other shows on Broadway in November are:
The Lion King
Moulin Rouge
The Book of Mormon
Six The Musical
MJ The Story of Michael Jackson
Sweeney Todd
& Juliet
Some Like It Hot
Purlie Victorious
See what other shows are on this month .
4. Take a Walking Tour
In November, we run many of our most popular pay-what-you-wish walking tours in several neighborhoods in NYC.
This time of year, the weather is suitable to walk over the Brooklyn Bridge and perfect to stroll through charming Brooklyn Heights .
You might enjoy our New York Holiday Lights Tour that we begin to run this month.
Other popular tours are:
Lower Manhattan
Greenwich Village
Central Park
We also offer food tours , bike tours, and occasional special theme tours like our ghost tours.
Searching Availability...
5. See New York City from the Water
This month is a fine time to see the skyline of the city from a deck of one of the many NYC boat tours and cruises .
Just make sure you bundle up in a few layers since it gets cold out on the water.
You can also take the free Staten Island Ferry or ride on the East River Ferry which costs the same as a subway ride but with a prettier view!
6. See a Stand-Up Comedy Show
Many comedians are drawn to the New York City area throughout the year, and you find some big names there in November.
Stand Up Comedy
Jim Jeffries | November 3rd
Tig Notaro | November 4th
Jo Koy | November 10th, 11th, 24th
Alan Carr | November 17th
Comedy Festivals
See information about the New York Comedy Festival below
Comedy Venues
Broadway Comedy Club
Eastville Comedy Club
Amateur Night at the Apollo
For even more great stand-up performances, check this list of comedy shows in November in the New York City area.
7. New York Comedy Festival
From November 3rd - 12th, 2023, some of the top comedians in America will be performing as part of the New York Comedy Festival .
Over ten days more than 200 comedians will perform at various locations throughout the city.
Below are just some of the comedians scheduled to perform this year:
Dave Attell
Margaret Cho
Brett Goldstein
Anthony Jeselnik
Michelle Wolf
Matteo Lane
and many more!
We recommend getting your tickets well ahead of time to avoid missing out.
TIP: Did you know you can attend a free TV taping of The Late Show with Stephen Colbert or The Daily Show with Trevor Noah ?
Read our post on how to get free tickets to a TV taping in NYC .
8. Visit a Top Attraction Without the Crowds
Take advantage of November being an off-peak season to visit a top attraction. Lines are shorter so your wait time, if any, will be shorter too.
One of the most popular attractions in NYC is the Intrepid Sea, Air & Space Museum .
You can see the famous aircraft carrier as well as exhibits of other military marvels such as the world's fastest jets and the first space shuttle.
Though on the pricier side, you can find discounts on this family-friendly museum .
It is also included for free with a number of tourist passes .
See a long list of other top attractions and museums here .
9. Watch the Macy's Thanksgiving Day Parade
On November 23rd, 2023 one of New York's most famous events takes place, the Macy's Thanksgiving Day Parade.
All your favorite cartoon characters will take over 5th Avenue.
No tickets are required to attend! This means you won't need to spend a penny to enjoy the floats and music.
Make sure you dress in layers to stay warm, though.
The parade begins at 9 am but you should head over earlier to get a good spot.
To find out about the best viewing locations, see our post on the Macy's Thanksgiving Day Parade .
Find more free activities in the section below . You can get more inspiration for family-friendly events below , too.
10. Utilize a Tourist Attraction Discount Pass
If you're looking to see and do as much as possible, using a New York City tourist attraction discount pass can help you save money and time.
Attractions Available on Passes Include:
Museum of Modern Art
Empire State Building
Hop-On-Hop-Off Bus Tour
Madame Tussauds
9/11 Memorial and Guided Tour
The Metropolitan Museum of Art
Madison Square Garden All-Access Tour
These passes save you money by bundling dozens of popular attractions and tours into one discounted ticket (up to 55% off).
They can also save you time by allowing you to skip the ticket lines and numerous locations. Read our post comparing your options .
For more ideas for any time of year, be sure to read our master post on things to do in NYC .
FREE THINGS TO DO IN NOVEMBER
November is a great time to take advantage of the many free events and activities in NYC.
For even more free activities, see our Guide to Free Things to Do in NYC .
Veterans Day Parade
On November 11th, 2023 over 20,000 marchers will participate in New York City's Veterans Day Parade, making it the largest in the nation.
There will be floats, marching bands, and various veterans groups joining in.
The parade "steps off" at 9:30 am.
It travels up 5th Avenue from 26th Street and ends at 45th and 5th Street, just blocks Rockefeller Center .
For more information, click here .
Keep in mind that Veteran's Day is a public holiday so some hours and closures for activities may occur that day.
Watch the New York City Marathon
On November 5th, 2023, over 50,000 runners from around the world will run through all 5 boroughs of New York.
Watching the runners is a lot of fun. It's also a great excuse to visit a neighborhood you have never been to before.
Look at the marathon route and pick a neighborhood to watch from. Here are some locations we recommend:
Williamsburg - along Bedford Avenue
Harlem - down 5th Avenue from 135th Street to 110th Street
Midtown Manhattan - up 1st Avenue starting at 59th Street
Stroll through Central Park
While most of the trees will change color in late October, in early November, the trees still have some colorful foliage.
There are so many things to see in this huge park and our free, self-guided tour and audio tour of Central Park can help you find all the points of interest.
If you prefer to go with a guided tour, see our post on Central Park Tours , where you can find out about the many tours available, some free and some with a fee.
Take a Walk over the Brooklyn Bridge
This bridge is loved by locals who never tire of the sense of freedom one feels when walking across the bridge.
Tourists love it because of the incredible skyline views .
Whether you join one of our pay-what-you-wish Brooklyn Bridge Tours or go on your own, this is a walk you absolutely should make while in New York City.
Use our guide to Walking the Brooklyn Bridge to make your walk unforgettable.
TIP: Our Guide to Free Things to Do in NYC lists hundreds of activities and events that won't cost you a dime!
THINGS TO DO AT NIGHT IN NOVEMBER
Below is just a short sampling of the many things to do at night in November.
These are in addition to the items in the top 10 section, such as seeing a concert, attending a sports event, or going to the NY Comedy Festival.
For suggestions on other nighttime activities, see our post on things to do at night in New York City .
Attend WhiskeyFest New York
WhiskeyFest New York comes to the NY Marriott Marquis this month on November 9, 2023.
Depending on the type of ticket purchased, attendees will receive a nosing glass, program booklet, gift bag, admission to seminars, and access to a gourmet buffet.
Oh, and there will also be the chance to taste hundreds of whiskies.
VIP ticket holders can check in at 5:00 pm, and general admission ticket holders at 6:00.
For more information and tickets, visit the WhiskeyFest New York website.
Ride the Free Staten Island Ferry
Take a free round-trip ferry ride from Manhattan to Staten Island and get spectacular views of Lower Manhattan and the Statue of Liberty.
Our guide to Riding the Staten Island Ferry should come in handy.
Since the ferry terminal is in Lower Manhattan, consider scheduling your ride at a time that allows you to take our pay-what-you-wish Lower Manhattan Tour .
If you can't join the tour, definitely look at our guide Things to Do in Lower Manhattan , or try our GPS-enabled audio tour .
Go Ice-skating
Get a jump start on winter by lacing up and hitting the ice at one of the several famous rinks around the city including the rink in Bryant Park, the rink at Rockefeller Center, and the Lasker Rink in Central Park.
For more information see our post, Where to go Ice-skating in New York City .
Take a Bus or Boat Night Tour
Seeing New York City at night can make for an entirely new way to see the city.
The New York skyline is breathtaking when illuminated after dark and a night boat tour is a special way to see the city.
Night bus tours are also a great way to see many different areas of the city in a short amount of time.
Lastly, try our free self-guided tours viewable on your device, or our audio tours equipped with GPS which are good for night or day.
Shop at a Holiday Market
Christmas starts early in New York City ! Some Holiday markets open in November.
Find out which ones you can visit from our post on the best holiday markets .
TIP: For lots more ideas, be sure to take a look at our post on things to do at night in New York City .
THINGS TO DO WITH KIDS IN NOVEMBER
Here are a few fun activities that will keep kids and adults amused.
Many of the events listed above are family-friendly, such as attending a sports event, watching the Thanksgiving Day Parade, or going ice skating.
You can find even more information about visiting New York with kids at Top 10 Things to Do with Kids in New York City as well as our 3-day itinerary for families .
Holiday Train Show at the New York Botanical Garden
It's worth taking a bit a slightly longer subway train ride to the Bronx to see these G-scale mini-trains circle 150 of New York City's landmarks along a half-mile of track.
See the Brooklyn Bridge , Statue of Liberty , and Rockefeller Center re-created with only natural materials like bark and leaves.
The show runs from November 17, 2023, to January 15, 2024, 10 am - 6 pm
See more information on their website here . 
Catch NYBG GLOW
The Botanical Gardens also put on a holiday light show with light illuminating the historic buildings in the area after dark.
The event sells out quickly, so you'll want to grab tickets as soon as you can.
The dates for November are: November 18th, 19th, 23rd, 25th, and 26th.
Find more information on NYBG GLOW here.
Watch the Tree Lighting at Rockefeller Center
The Rockefeller Christmas Tree Lighting usually takes place the Wednesday after Thanksgiving. This year that would be November 29th, 2023.
This massive tree, which often approaches 80 feet tall and 50 feet wide, will have been dressed with more than 5 miles of LED lights.
Ten of thousands of people crowd the sidewalks. Well-known entertainers put on a show and then the lights are turned on.
This is truly one of the most beloved events in the city each year.
Visit the Rockefeller Christmas Tree website for an up-to-date schedule, and to learn more about the history of the tree.
Visit the Bronx Zoo
The Bronx Zoo is one of the best zoos in the country and November is the best month to visit as the animals are more active this time of year.
The Zoo also holds a Harvest Festival in the fall. Kids can participate in apple tasting, learn about composting, and also learn how to press flowers.
Be sure to see our post on ways to get discounts on tickets to the Bronx Zoo !
See our post, Top 10 Things to Do with Kids in New York City , and our 3-day itinerary for families .
RELATED POSTS
Luggage Storage in NYC
Museum of Broadway
Choose a Destination... I want them all PLUS general travel tips. Amsterdam Berlin Boston Charleston Chicago Dubai Lisbon London Los Angeles Miami Nashville New York City New Orleans Paris Philadelphia Prague Rome San Francisco Washington DC
About The Author
Stephen Pickhardt
North america, united kingdom & ireland, middle east & india, asia & oceania.
November in New York City: Weather, What to Pack, and What to See
Highlights include the New York City Marathon and Macy's Thanksgiving Parade
TripSavvy / Brakethrough Media
November is a great month to visit New York City. It begins with the New York City Marathon and ends with the Macy's Thanksgiving Day Parade. Both are iconic events worth experiencing in person.
By the end of the month the city is transformed into a holiday-inspired wonderland, complete with a tree in Rockefeller Center , many holiday window displays , and holiday markets spread across the city.
The weather is starting to cool off, so there're no fears about sweating through your clothes and you won't be shivering as you wander the city. Winter tourist season starts to pick up at the end of the month, so be prepared for crowds around major tourist attractions like the Herald Square Macy's and the 9/11 Memorial.
New York City Weather in November
November is a great month to visit the Big Apple. The weather is pleasant for getting out and hitting some of the city's many attractions or for checking out the colorful fall foliage in Central Park. New York City weather in November can get chilly, especially after the sun sets, but snow is unlikely. 
Average high: 55 degrees Fahrenheit (13 degrees Celsius)
Average low: 42 degrees Fahrenheit  (5 degrees Celsius)
Expect seven to 10 rainy days during the month. There usually aren't any torrential rains, but an umbrella or rain jacket might come in handy. If you're visiting for the beautiful fall colors in Central Park note that most of the leaves are gone by the end of the month.
What to Pack
If you're visiting New York City in November pack some fall favorites, but don't forget a few winter essentials. A scarf, hat, and gloves will make life more comfortable in the evenings and later in the month when it gets chilly. Other good clothing items to bring include sweaters or hoodies, long pants, an insulated windproof jacket, and a small umbrella. With all the walking you'll do in New York City comfortable footwear is a must. Make sure your shoes are built (and broken in!) for walking. They should also be closed toe and water resistant.
November Events in New York City
After Thanksgiving the city transitions into winter holiday season and many of the big events are holiday-centric. But travelers who visit early in the month can catch the marathon, the New York Comedy Festival, or watch the country's biggest Veterans Day parade.
New York City Marathon : The marathon began in 1970 in Central Park and now goes through all the city's five boroughs. It's the world's largest marathon with more than 110,000 applicants. Only half typically finish. Spectators gather on the sidelines to cheer on the runners. It's fun for people watching.
New York Comedy Festival : This weeklong festival showcases national headlining comedians performing in some of the city's greatest venues such as Carnegie Hall and Madison Square Garden.
Macy's Thanksgiving Day Parade : This beloved annual parade is the world's largest and features huge balloons of well-known characters from pop culture. The day before the parade the balloons are inflated outside the American Museum of Natural History.
Veterans Day Parade : This yearly parade is the country's largest Veterans Day event and honors those who have served in the U.S. military.
Holiday Windows on Fifth Avenue : Ornate holiday displays decorate the storefront windows of Saks Fifth Avenue, Macy's, Bloomingdale's, Tiffany & Co., and more stores in Midtown.
Rockefeller Center Christmas Tree Lighting : Every year since 1933, there has been a public lighting ceremony for the giant Christmas tree that presides over the ice-skating rink. The tree remains lit through early January.
November Travel Tips
If you're planing to visit during Thanksgiving, book accommodations well in advance.
To watch the parade, book a hotel on the parade route . The location offers easier access to the parade and several hotel reserve space immediately in front of the hotel for guest-use only.
Election Day is the Tuesday after the first Monday in November and New York City public schools are closed on this day. This means that there are many more people at various museums and other attractions.
Veterans Day, November 11, is a federal holiday, which means banks and post offices are closed. New York City public schools are closed this day.
To learn more about if you want to visit New York City in the fall, check out our guide on the best time to visit.
The Best Hotels for Watching the Thanksgiving Parade in NYC
When to Catch a Parade in New York City
The Best Time to Visit New York City
April in New York: Weather, What to Pack, and What to See
Christmas in New York City: Best Events & Things to See
January in New York City: Weather, What to Pack, and What to See
February in New York City: Weather, What to Pack, and What to See
September in New York City: Weather, What to Pack, and What to Do
August in New York City: Weather, What to Pack, and What to See
November in Toronto: Weather, What to Pack, and What to See
The Best Time to Visit Boston
The Best Time to Visit London
November in Salt Lake City: Weather, What to Pack, and What to See
The Best Time to Visit Seattle
Weather in New York City: Climate, Seasons, and Average Monthly Temperatures
Guide to Christmas in Vancouver: Free Events and Activities
By clicking "Accept All Cookies", you agree to the storing of cookies on your device to enhance site navigation, analyze site usage, and assist in our marketing efforts.
60 Must-Do Things In NYC This November
With Halloween behind us and the holiday season lying ahead, November holds so many special things to do in the city as we transition from fall to winter!
With the holidays just around the corner and fall in full swing , the city is bustling with things to do: from cozy winter-themed outdoor dining to outdoor art installations and the city's holiday markets about to open up shop.
Fill up your calendar and check out our top must-do things in NYC this November here:
1. Cheer on runners at the 2023 NYC Marathon
The city's (and one of the world's) most famous races will return on Friday, November 3rd, 2023! The route totals to 26.2 miles, traveling from Staten Island to Manhattan. Read everything you need to know about the exhilarating tradition here.
2. Watch or attend the Thanksgiving Day Parade
Macy's Thanksgiving Day Parade will be back and better than ever this year on  Thanksgiving Day, November 23rd. For its 97th anniversary it will welcome back its signature mix of giant character helium balloons, fantastic floats, marching bands, performance groups, Santa Claus, and more. Find out everything you need to know here .
3. Spice up your holidays with 'Santa's Secret Immersive Holiday Experience'
Grab your tickets to the naughtiest event of the season! Complete with eight immersive holiday installations, Christmas-themed cocktails, a live band, and more it's sure to be the best elfing experience on this side of the North Pole. You'll travel through immersive rooms until you find Santa's best kept secret—a vintage-style speakeasy. Join the waitlist here!
4. Save yourself from cooking and make a Thanksgiving dinner reservation instead
Thanksgiving is quickly approaching and it's time to start figuring out where and how you want to spend your holiday. We all know how much preparation goes into the big meal, so we thought we'd help you out a bit! We gathered up some of our favorite restaurants serving Thanksgiving dinner on the big day and you can find them here.
5. Grab your tickets to Santa's Winter Wonderland
Santa's Winter Wonderland at Watermark is an outdoor winter experience perched at the end of Pier 15. Guests will get the chance to enjoy amazing waterfront views, seasonal drinks, holiday decorations, light bites, and more with friends and family! And, of course, you'll also have the chance to see Santa Claus himself! Tickets are now live and early bird tickets are available to visit before November 24! Grab yours now!
6-8. Explore all the best spots for fall foliage in NYC
NYC is in peak fall foliage this month , so we asked NYers some of their favorite spots. Here's a list of some of the best places they said to catch autumn's beautiful colors in the city, with a sneak peek below:
Clove Lakes Park, Staten Island
Green-Wood Cemetery, Brooklyn
Central Park, Manhattan
9. Grab tickets to this magical Candy Cottage in Rockefeller Center
There's even more reason to visit New York's holiday oasis Rockefeller Center this season! The first-ever Candy Cottage of Christmas Magic is making its way to NYC and tickets are on sale now! Guests will be treated to a wondrous Christmas tree trunk with candy-coated theatrics and have the chance to embark on an epic scavenger hunt! Grab your tickets here.
10. Have fun at Luna Park in the winter for the first time ever
For the first time ever Coney Island's Luna Park isn't closing just because the temperatures are dropping! After a successful 120th summer season, endless holiday magic will be sprinkled throughout Luna Park, such as an ice skating rink, rides and attractions, a holiday market, and more! Learn all about the park's inaugural Frost Fest here.
11-15. Take in a glistening Candlelight Concert
Fever's popular Candlelight Concerts are hosting tons of events this fall and winter, ranging from more modern songs on strings to traditional classical compositions– all surrounded by twinkling candlelight in NYC's most beautiful spaces. Some of our favorites include:
Candlelight: The Best of Joe Hisaishi at Arlo Williamsburg
Candlelight: A Tribute to Adele
Candlelight: A Tribute to ABBA
Candlelight: A Tribute to Taylor Swift
16. Visit the magical Bank of America Winter Village at Bryant Park
View this post on Instagram
The beloved Bank of America Winter Village at Bryant Park officially opened to the public even before Halloween — on Friday, October 27! As usual, the winter wonderland features tons of holiday shops, a pop-up rinkside food hall, and a 17,000-foot free ice skating rink  as the centerpiece. Read more here.
17-20. …Then check out NYC's holiday additional markets
What would the holidays be in NYC without our enchanting holiday markets? As mentioned, the Bank of America Winter Village in Bryant Park opened its holiday shops at the end of October, but others will return this season including:
Grand Central Holiday Market
Union Square Holiday Market
Borough Hall Holiday Market
Grand Holiday Bazaar
21. Explore the Catacombs of Old St. Patrick's Cathedral by Candlelight
Old St. Patrick's Cathedral's underground catacombs used to be sealed off from the public, but those brave enough can now explore it by candlelight! On this tour you'll spend 80 minutes beneath NYC on a stroll through the city's past. This unique Catacombs by Candlelight experience shines a light on the final resting place of notable New Yorkers and the achievements and hurdles faced by New York's historic Catholic residents. Grab your tickets here.
22. Grab a drink at the 2nd best bar in the world
The World's 50 Best Bars 2023 was just revealed in Singapore and NYC's very own Double Chicken Please made it to second place! Lower East Side's Double Chicken Please continues to top global rankings and currently holds the title of the best bar in North America. Learn more here.
23-25. …Or grab a drink at one of NYC's newest bars
NYC already has some amazing bars across all five boroughs, but we're obviously  always open to trying out more! Some of our favorite new bars include:
26. Enjoy a photo-op on the infamous orange couch at NYC's The FRIENDS Experience
Become a part of the beloved NYC sitcom like never before at The FRIENDS Experience. Strike your best pose on the iconic orange couch, order a coffee from the famous Central Perk, and even take a seat at Monica and Rachel's kitchen table! There's tons of memorable set recreations, costumes, and props to explore. Get your tickets here.
27. Attend the Rockefeller Center Tree Lighting Ceremony
Though as of now there is no official arrival date nor tree selection announcement, last year it arrived on November 12th so we know it's happening soon! This year's tree lighting will take place on Wednesday, November 29th. Find out more here .
28. Go ice skating on the city's most magical rinks
Winter is coming and there are a handful of outdoor ice rinks that are either already open or gearing up to! From the rink at Bryant Park and Wollman Rink to the Rink at Rockefeller Center and a brand new one nestled under the Brooklyn Bridge there's tons of opportunities to go skating. Find our favorite NYC ice skating rinks here.
29. Enter into a mini universe at 'Small is Beautiful: Miniature Art Exhibition'
Embark on an unexpected adventure at the first exhibition to bring the miniature art phenomenon to NYC. Featuring 120 exclusive artworks and 80 photographs by 32 local & international artists, 'Small Is Beautiful: Miniature Art Exhibition' plays on politics, humor, and poetry. Grab your tickets today.
30. Get your fall photos at the Seaport's fabulous Pumpkin Arch
The Seaport District, located in the historic enclave of cobblestone streets in downtown Manhattan near the East River, has unveiled their annual Pumpkin Arch display…and it's everything we hoped for for fall! It's located on the Heineken Riverdeck at Pier 17, which meets the East River and Beekman and South St. and is only up for a limited time (exact date TBD), so head there asap to get your cozy fall pics. Read more here.
31. Sing along to all your favorite T Swift songs with a live orchestra
Us Swifties can't pass up any opportunity to jam to all her catchy songs, and this very special show "Broadway Sings Taylor Swift With a Live Orchestra" will only here on November 13th and 21st! Fans will get to hear new renditions of all her best hits along with a full, 14-piece orchestra! Grab your tickets here.
32. Be dazzled by NYBG's enchanting 2023 Holiday Train Show
The 32nd annual Holiday Train Show will make its return at the New York Botanical Garden on November 16, 2023 with model trains traveling through 200 New York landmark replicas—like the Statue of Liberty, Empire State Building, and others. Plus, the train show is expected to be bigger than ever before with more trains and an outdoor train display to go along with the indoor show! Learn all about it here.
33. Take a gorgeous fall foliage ride in the Catskills on historic railroad tracks
Autumn is all about viewing the gorgeous colorful foliage, and these innovative "rail explorers" lets visitors ride down decommissioned railroad tracks in some of the country's most picturesque locations—including in the nearby Catskill Mountains. It's the perfect way to catch the foliage, and you can find out more here.
34. Be spooked at this Edgar Allan Poe Speakeasy
If you're a lover of literature and cocktails, you're not going to want to miss this unique Edgar Allan Poe Speakeasy. Open in NYC for a limited time, the interactive show and cocktail experience will retell four of Poe's most infamous works of literature in a captivating, spine-chilling manner. Learn more about it and grab your tickets here.
35-38. Make a reservation at one of NYC's newest restaurants
If you've already eaten your way through NYC no worries–new restaurants just keep on opening up! Some of the city's hottest new reservations include:
39. Take in the most over-the-top holiday decorations at NYC icon Rolf's
Rolf's German Restaurant in Gramercy is an Instagram favorite year after year. With the extravagant floor-to-ceiling Christmas ornaments, twinkling lights, and festive ribbon, they really know how to pull in a crowd.  Find out how to make reservations here.
40. Catch a Broadway (or Off-Broadway) show
As the temperatures start to drop and we hibernate indoors, why not catch a Broadway show while you're at it! The best part–from Little Shop of Horrors Off-Broadway to Aladdin on Broadway, there's so many good shows to catch! Here are our guides for the best Broadway and Off-Broadway shows.
41. View over 1,000 carefully crafted light displays at the Winter Lantern Festival
Before we know it, NYC will once again become filled with dazzling holiday lights. And one particularly stunning experience that you won't want to miss is the Winter Lantern Festival in Queens! Surround yourself with Chinese lanterns, interactive light swings and see-saws, delicious food vendors and more in an experience that's perfect for the entire family. Grab your tickets here.
42-44. Try all the best ramen in the city
Nothing says comfort during the cooler seasons quite like a bowl of steaming ramen. Slurp on delicious noodles and flavorful broth at these NYC favorites:
HinoMaru, Astoria
Okiboru House of Tsukemen, Lower East Side
Chuko, Prospect Heights
45. Enjoy complimentary pours of The Perfect Cosmo by SJP during this weekly happy hour series
During select Thursdays in November, West Village visitors will receive complimentary pours of Thomas Ashbourne's The Perfect Cosmo by SJP at the SJP by Sarah Jessica Parker New York flagship store. The happy hours will take place every Thursday in November (excluding Thanksgiving) from 4 p.m. – 6 p.m. Walk-ins are welcome, but to guarantee your spot RSVP here.
46. Be wowed by this authentic Spanish Flamenco tour
After its huge success in different cities from the USA to Brazil with over 50,000 attendees, Authentic Flamenco is coming to NYC, and due to popular demand new dates have been added!  You have two chances to witness the raw power of the captivating Spanish art form, and you can grab your tickets here.
47-51. Go on a stunning fall hike
It's a perfect time to check out some amazing hikes that are right on NYC's doorstep before it gets too cold. Each of these hikes are accessible by public transport, perhaps with a bit of walking (or even a short cab ride if you'd prefer) to reach the trailhead…but you're there to hike, so might as well start early!
Franny Reese State Park
Arden Point and Glenclyffe
Anthony's Nose Hike
Camp Smith Trail
Wanaque Ridge Trail
52. Discover the full potential of your tastebuds as you dine in the dark
Studies show that 80% of people eat with their eyes–and with that sense eliminated, the theory is that your other senses take over to elevate your meal to a whole new level. At this unique gastronomical experience you'll be served a delectable meal with a twist–you'll be blindfolded the entire time. Choose from either the twelve-course omakase menu or a menu inspired by the flavors of Southern Italy .
53-56. Warm up from the cold as you dance the night away at these NYC clubs
NYC nightlife is some of the best in the world! Whether you're looking for a place to shake those hips or simply enjoy some music with a drink in hand , we've got you covered. We've listed a few standouts below but be sure to check out our full list here .
Nebula, Midtown
Elsewhere, Brooklyn
Little Sister, East Village
Avant Gardner, East Williamsburg
57. Walk among the stars at a botanical garden
Step into the mysterious world of Astra Lumina where you'll embark on an elevating emotional journey that will leave you forever transformed. With each turn you'll be walking into a completely unique space of stellar wonder, completely transporting you to an otherworldly atmosphere. Grab your tickets to this must-experience event here.
58. Pop by Miracle's annual holiday bars
Miracle on 9th Street is opens once again for the holiday season on Thursday, November 9th with their staple kitschy holiday décor and festive, well-crafted cocktails.  Find out more here.
59. Save some money for holiday shopping with these fun, free NYC doings
There's no questioning how energetic, unique and diverse New York City is. But if there's one negative? It's definitely the cost. But even though it's one of the most expensive cities in the world, there are loads of completely FREE things to do in NYC (which is definitely a plus  especially  when we're all thinking about all the holiday gifts we're going to have to start buying). Find our full list of free things to do in NYC here.
60. Eat your way through Seaport's annual Food Festival
This November Taste of the Seaport is returning to NYC to show New Yorkers just how much of a food destination they've become, and this year the one-day festival is going to be bigger than ever with more than 50 restaurants and community partners coming together to showcase the culinary diversity of lower Manhattan. Read all about it here.
Also published on Medium .
TYPE IN YOUR SEARCH AND PRESS ENTER
What's the best time to visit New York City? Here's a season-by-season guide
Sep 19, 2023 • 6 min read
A trip to New York City is always a good idea, but there's something about braving the chilly temps and going in the winter © Thank you for choosing my work / Getty Images
Pride parties in the summer, Broadway shows in the fall, holiday magic in the winter, cherry blossoms galore in the spring…there's never a bad time to visit New York City .
This abundance of seasonal activity means it's hard to decide when to plan your trip. So whether you're looking to nab a deal, go ice skating in Central Park, avoid the crowds or join them, here's our guide to the best times to visit New York. 
December to February is a holiday season like no other
During the holiday season, New York City glows. Instead of snow-capped mountains or wooden ski lodges, visitors can enjoy the magnificent Rockefeller Center Christmas Tree – plus a mixture of goodwill and retail madness. It's true that hotel prices skyrocket to summertime levels right around the holidays, but if you don't mind risking a winter blizzard, there are deals to score during the long, cold winter months of January and February.
September to November, for cultural events and openings
After Labor Day, New Yorkers return to the city en masse, and the city is abuzz with events, Broadway openings, and new art exhibitions. As the season progresses and "sweater weather" sets in, the air gets crisper and the leaves start to turn. This is when  New York's parks are a beautiful showcase for foliage. Hotel prices might dip a bit from the summer's peak – but don't expect incredible deals.  
June to September, for enjoying the outdoors
There's nothing like summertime in New York City. While the weather often gets hot and sticky, the city also comes alive with a host of festivals, parties and events throughout the five boroughs. There's the Mermaid Parade in Coney Island , the Puerto Rican Day Parade and the Pride March in Manhattan, and the US Open in Queens . This is also the time to check out the local beach scene .
Granted, hotel prices are at their highest as the streets fill with tourists from all over the globe. If the humidity becomes a little too much, you can always take a day trip to recharge and renew – before heading out for another night on the town.
March to May is a great time for budget travelers  
Springtime is another great time to try to score hotel deals. The summer crowds have yet to descend, and the weather is generally pleasant this time of year (but there are no guarantees). Broadway perks up again as shows open in advance of the June Tony Awards. Cherry trees start blooming in April, a spectacle you can enjoy at the Brooklyn Botanic Garden , on Roosevelt Island and throughout Central Park. In late May, uniformed sailors fan out on the town as Navy vessels dock on the Hudson for Fleet Week .   
January abounds with wintry pleasures
The winter doldrums arrive after the frenzy of Christmas and New Year's Eve. Despite the long nights, New Yorkers take advantage of the frosty weather, with outdoor ice skating and weekend ski trips to the Catskills .
In February, expect fashion and (lunar) New Year fireworks
The odd blizzard and below-freezing temperatures make February a good time to stay indoors nursing a drink or a warm meal at a cozy bar or bistro. Models sashay down runways for New York Fashion Week, while (most years) Lunar New Year celebrations make the city's Chinatowns (there are many!) the places to be. 
March sees continued cold temperatures
After months of freezing temperatures and thick winter coats, the odd warm spring day appears and everyone rejoices – though that's usually followed by another week of subzero dreariness as winter lingers on. Wearing green is essential on St Patrick's Day when a huge parade makes its way through Midtown .
April is cherry blossom season
Spring finally arrives, and the city's new outdoor dining program officially opens for the season. Tree pits, window boxes, squares and parks abound with bright tulips and blossom-covered trees.
May brings flowers
The colorful displays continue, with brilliant bursts of blossoms adorning trees all over the city. The weather is warm and mild, usually without the unpleasant humidity of summer – May is perhaps the best month for New York City weather. Young sailors alight in the city for Fleet Week.
June ushers in summer fun
Summer is definitely here by June, and New Yorkers crawl out of their office cubicles or WFH setups to lie out in the city's green spaces. Parades roll down the busiest streets and portable movie screens are strung up in several parks. SummerStage offers exciting programming after dark in Central Park all season long.
July means sizzling beach days
As the city swelters, locals escape to Long Island – or to beaches just a subway ride away . Still, it's a busy month for tourism, as vacationing North Americans and Europeans fill the city. The Macy's Fourth of July Fireworks dazzle, while Shakespeare in the Park serves up some drama – for free.
August delivers sweltering temperatures
Thick waves of summer heat generally set in between the skyscrapers as everyone heads to the seashore or gulps cool blasts of air-conditioning. Myriad outdoor events and attractions add life to the languid urban heat. The US Open kicks off at the end of the month.
In September, everyone is back in town
As summer ends and school starts, everyone is finally back in town and the temperatures return to reasonable levels. Revelers dance down Eastern Parkway in Brooklyn in the West Indian American Day Parade , and festival-goers eat up sausage and peppers at Little Italy 's Feast of San Gennaro . The cultural calendar ramps up, with new productions, performances, exhibitions, and much more.
October is cooler and packed with cultural events
Brilliant bursts of color fill the trees as temperatures cool, ushering in one of the most pleasant and scenic months to visit NYC. Cultural delights continue, Comic Con invades the Javits Center and normally private sites open their doors for one weekend only during Open House New York . The Village Halloween Parade closes out the month with a creative bang.
November is for runners and giant balloons
As the leaves tumble, light jackets are replaced by wool and down. The headliner NYC marathon is tucked into the final days of pre-hibernation weather before families gather to give thanks – and perhaps watch the giant balloons pass by at the Macy's Thanksgiving Day Parade.
December closes the year with holiday magic
Winter's definitely here – but there's plenty of holiday cheer to warm the spirit. Fairy lights adorn most buildings, and Fifth Ave department stores (as well as Macy's ) create festive, elaborate tableaux within their storefront windows. You don't have to look far to find a concert or religious service packed with holiday tunes.
This article was first published March 2021 and updated September 2023
Explore related stories
Destination Practicalities
Oct 4, 2023 • 9 min read
The US is supersized, from sprawling cities to natural splendors. This first-timer's guide to the USA lays out everything you need to know before you go.
Oct 3, 2023 • 7 min read
Sep 22, 2023 • 8 min read
Sep 22, 2023 • 9 min read
Sep 20, 2023 • 7 min read
Sep 16, 2023 • 12 min read
Sep 15, 2023 • 8 min read
Aug 28, 2023 • 6 min read
Aug 19, 2023 • 5 min read

Receive emails and newsletters to keep in touch with I LOVE NY.
Accessibility
Adirondack Attractions
Spotlight: Adirondacks
Spotlight: Lake George
Family Guide
Lake Placid City Guide
Central NY Attractions
Spotlight: Cooperstown
Greater Niagara Attractions
Spotlight: Buffalo & Niagara Falls
Buffalo City Guide
New York City Attractions
Capital Saratoga Attractions
Spotlight: Albany
Albany City Guide
Chautauqua-Allegheny Attractions
Spotlight: Jamestown and Chautauqua-Allegheny
Hudson Valley Attractions
Spotlight: New Paltz
Spotlight: Hudson Valley
Thousand Islands Attractions
Catskills Attractions
Spotlight: The Catskills
Finger Lakes Attractions
Spotlight: Rochester
Spotlight: Syracuse
Spotlight: Finger Lakes
Syracuse City Guide
Rochester City Guide
Long Island Attractions
Spotlight: Long Island
Fall Foliage Report
Leaf Identifier
Land Adventures
Whitewater Rafting & Tubing
Canoeing and Kayaking
Skiing & Snowboarding
Snowmobiling
Excursions by Boat
Motorcoach Tours
Motorcycling in New York
Scenic Byways
Scenic Train Rides
Weekend Getaways
Black History & Culture
History Museums
Underground Railroad
Path Through History Weekend
Architecture and Design
Art Museums
Covered Bridges
Drive-In Movies
People and Cultures
Performing Arts
Buffalo Wings
Cideries and Distilleries
New York Pizza
Restaurants
Maple Sugaring
Amusement Parks
Animals & Zoos
Indoor Water Parks
Outdoor Water Parks
Kids' Museums
Special Events
Wedding Guide
LGBTQ Resources
Shop LGBTQ New York
New York State Recipes
Affordable Getaways
Watchable Wildlife
Natural Wonders
Nature Centers
State and National Parks
Caverns and Mines
Arenas & Stadiums
Auto Racetracks
Horse Racetracks
Arts and Crafts
Farmers Markets
Flea Markets
Malls and Outlets
Senior Travel
Romantic Getaways
B&B / Inns / Farm Stays
Dude Ranches
Cabins / Cottages
Hotels / Motels / Resorts
Festivals & Annual Events
Food & Drink
Film Festivals
Arts & Culture
Expos / Shows & Sales
2024 Total Solar Eclipse
Sports & Gaming
Coronavirus Resources for Travelers
Amtrak Discount
Travel around New York State from NYC
Trip Planner
New York State Welcome Centers
Travel Guides
Offers & Deals
I LOVE NY Mobile App
Discover New York!
Expand your horizons by exploring ours. find what you love., what to do in new york state this fall.
Experience award-winning state parks, epic outdoor adventures, and so much more! more
11 Winter Getaways to Start Planning Now
Create the perfect itinerary for your winter getaway without the last-minute stress. more
What's New in New York for Winter
With a new season comes exciting new openings and New York has plenty! more
16 Things to Do in November
From a world-famous parade to dazzling light shows, find your fun in New York! more
Fun Holiday Train Rides
All aboard! Embark on an enchanting journey with these festive train rides. more
Path Through History
Explore New York State's rich heritage, historical attractions, and more! more
Accessibility in New York
Hundreds of attractions in New York State offer accessibility features for travelers. more
I LOVE NY on TikTok
Follow @iloveny on TikTok to discover all there is to love in New York State. more
Discover a four-season wonderland! This region of sky-high mountains, and pine-scented forests.
MAJOR COMMUNITIES Lake George ,  Lake Placid ,  Glens Falls , Ausable Chasm, Great Camp Sagamore, Plattsburgh
Discover brilliant performances, family fun, fascinating history and unique attractions.
MAJOR COMMUNITIES Albany ,  Saratoga Springs ,  Schenectady
Cool fun in the Catskills - and just a two-hour drive from New York City!
MAJOR COMMUNITIES Narrowsburg ,  Hunter ,  Woodstock
Follow country roads to farm festivals and famous attractions like the Baseball Hall of Fame and Howe Caverns.
MAJOR COMMUNITIES Cooperstown ,  Binghamton ,  Oneonta , Utica
You deserve a great vacation! Slow down, take back your time and have some good old-fashioned fun.
MAJOR COMMUNITIES Salamanca ,  Ellicottville ,  Jamestown
Have a wonderful, water-ful vacation! Named for eleven pristine lakes.
MAJOR COMMUNITIES Rochester ,  Syracuse ,  Ithaca ,  Corning
It's a wonderful world! This region is full of awesome adventures, cultural treasures and natural wonders.
MAJOR COMMUNITIES Buffalo ,  Niagara Falls ,  Batavia
Make this vacation one of your best ever!
MAJOR COMMUNITIES Kingston ,  Hudson ,  Poughkeepsie
Minutes from Manhattan, discover white sand beaches, seaside dining, world-class wineries, and soothing spas.
MAJOR COMMUNITIES Huntington ,  Riverhead ,  Montauk
You'll feel the excitement the minute you arrive in New York City.
MAJOR COMMUNITIES Manhattan ,  Brooklyn ,  Bronx ,  Staten Island ,  Queens
There are a thousand reasons to visit! This water wonderland has breathtaking scenery-nearly 2,000 islands...
MAJOR COMMUNITIES Alexandria Bay ,  Clayton ,  Oswego
Show some love for New York State
Come get social with your favorite state!
Cookies are used for measurement, ads, and optimization. By continuing to use our site you agree to our  privacy policy .

Best Time To Visit New York | A Month On Month Guide To Visiting New York City
Things to do in New York New York Travel Guide Best Time To Visit New York
Planning a holiday can be a challenge and sometimes only the promise of an exciting vacation ahead will make the task easier on you! One of the most critical aspects of any holiday planning is the best time to visit a destination. You want to make sure the weather is perfect, crowds are fewer, rates are cheap and you don't miss out on major events. New York is a destination where there is a lot happening year round and its four seasons can be beautiful in their own way. Here is a guide that will help you learn about the best time to visit New York.
Quick Jumplinks to Navigate the Guide
Best time to visit new york - know before you plan your trip, new york through the year, best season to visit new york, weather in new york year round, a month-by-month guide to visiting new york.
New York 5 Day Itinerary
More New York Guides
The best time to visit New York is April to June and November and December . April to June is spring, the weather is pleasant and tourists are fewer than usual. New York is in its best festive mode in November and December with Thanksgiving followed by Christmas and New Year. Tons of events and special attractions ensure you will have a holiday of a lifetime!
Best time to visit New York - For Different Kinds Of Travelers
Best Time for Sightseeing : April, May, June, September, October Best Time for Backpackers : September, October, January, February, March Best Time for Honeymooners : April, May, June, September, October Best Time For Festivals in New York : April, July, November, December
Over 8.5 million people call New York their home and while that's a mind boggling number, imagine over 62 million visitors throng the city each year! Many of these tourists arrive in high season and here is what you can expect.
High Season in New York extends over two periods, in summer from June to August and in winter from November to December. Summer attracts a lot of international tourists and you will experience great crowds and queues at all attractions in the city. Thanksgiving and Christmas period also witnesses a lot of domestic tourists who are there for the festivities. Airfares skyrocket and accommodation runs out soon, so it's best to book in advance.
Shoulder Season in New York is the spring and autumn seasons, and while there is a drop in tourist numbers special events or festivals can witness a spike in crowds. April to May and September to October are shoulder tourist seasons where you can manage to get special discounts on events and even accommodation. The temperature is pleasant and a great time for walking tours and visiting attractions which witness shorter queues.
Low Season in New York is for a limited period from January to March when winter has a stronghold over the city. Due to climate change, the city is experiencing higher frequency of snow storms but the city never stops! It is a good time to get cheap bargains on airfares and accommodation, and for Broadway shows and the best perk of all are low tourist crowds at museums and attractions. Just make time for transport delays and dress up comfortably in layered jackets and good warm boots.
New York is not just a destination, it's an experience and every season will offer you a unique trip. Here is a look at what to expect in New York in each season.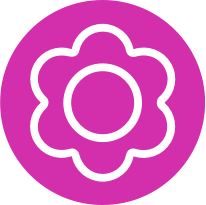 New York in Spring
New York in Spring is one of the best times to visit the city as the earth is waking up from its long slumber. Flowers bloom and leaves shoot up from the bare trees, leaving the city brimming with hope and positivity. The tourist numbers are still low and you will find weekdays at all the attractions are a relaxed affair with shorter queues. Make the best of your trip by visiting Central Park, Botanical Garden, The Highline and Bryant Park to enjoy the pleasant weather and pretty views.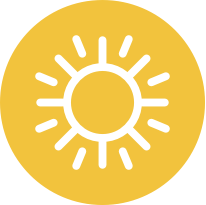 New York in Summer
Fun and frolic is high on the agenda of New Yorkers in Summer! The city is bustling with tourists and while you do jostle for space in queues, the weather outdoors is just spectacular. The trees are verdant green, the skies are clear blue and the sunshine feels like a warm hug. You can enjoy the best summer outdoor music and film concerts and exuberant parades like the Gay Pride NYC and Fourth of July. You can relax and chill as you romp around the city with your walking sandals on!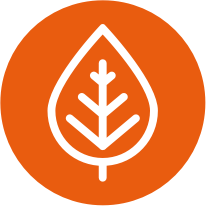 New York in Autumn
Those looking for peace and solitude might never find it New York but the closest you can get to it is during Autumn! The city is winding down after an energetic summer and it is reflected in the weather too. The skies are overcast and there is a chill in the air, while the leaves are changing colors and fall foliage is a pretty sight to the eyes. The tourists are gone and there is a calm atmosphere, especially at the attractions. But come Halloween and all bets are off, gear up for parties and everything pumpkins!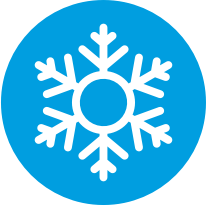 New York in Winter
Snow storms are becoming the new normal in New York in late winter but December and January are still pretty perfect for a visit to New York. Nature is hidden under a blanket of snow but it becomes a canvas for humans to take over and make it look spectacular. You will find lights twinkling everywhere with decorated storefronts and Christmas trees. Theme parties, Broadway special shows, classical concerts and New Year parties, winter is New York is definitely happening!
The weather in New York year round has been charted on a graph below. The Highs are depicted in red and the Lows in blue.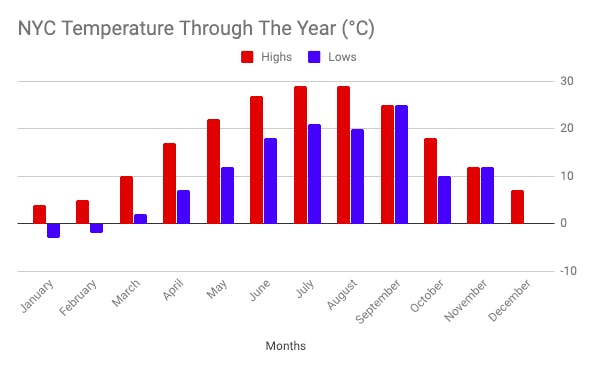 59 Ultimate List Of Things To Do In New York
Follow our detailed guide to pick a month for your New York exploits.

New York in January
Average Temperature: -3°C to 4°C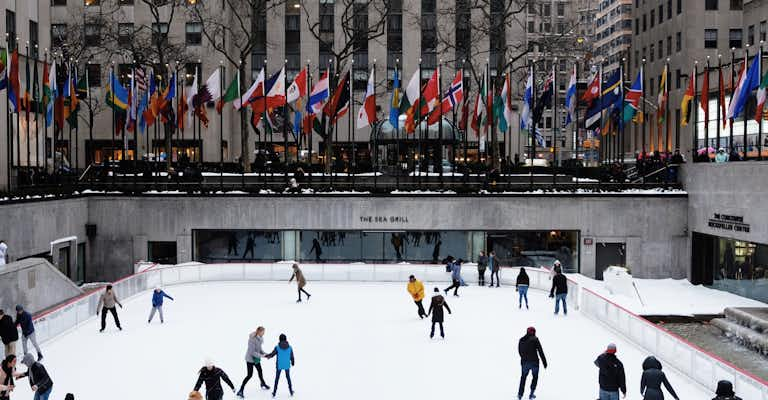 New York is covered in a blanket of white in January and experiences the coldest month of the year. The first week of January is a great time to be in New York, especially with the New Year festivities still going on. Once that is done, the low tourist season begins and you have the city going about business as usual. With low airfare prices and discounts on everything from accommodation to entertainment, it is a great time to travel to New York on a budget. The skating rinks at Central Park Winter Jam are open and there are exciting indoor events like NYC Broadway Week, Winter Jazzfest, and New York City Restaurant Week.
Recommended Experiences in New York in January
For more experiences, go here .
New York in February
Average Temperature: -2 °C to 6°C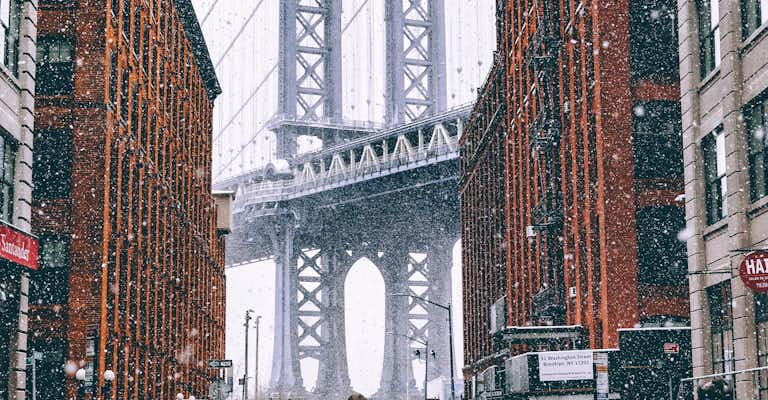 New York is still in the grip of cold weather in February, as it is one of the coldest months of the year. It continues to be the low tourist season in the city but the city is buzzing with events and activities. The NYC Broadway Week will continue its run where you get 2 tickets for the price of 1! The city witnesses the Fashion Week while sports fans can enjoy the fervor of the Super Bowl. New Yorkers are still enjoying winter while it lasts with the Central Park Ice Festival, while the Chinese are celebrating the Lunar New Year with a fantastic parade.
Recommended Experiences in New York in February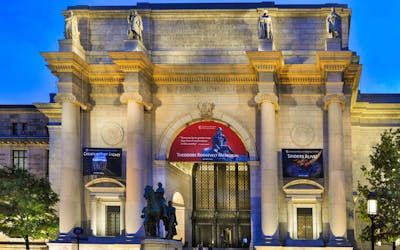 New York in March
Average Temperature: 2°C to 11°C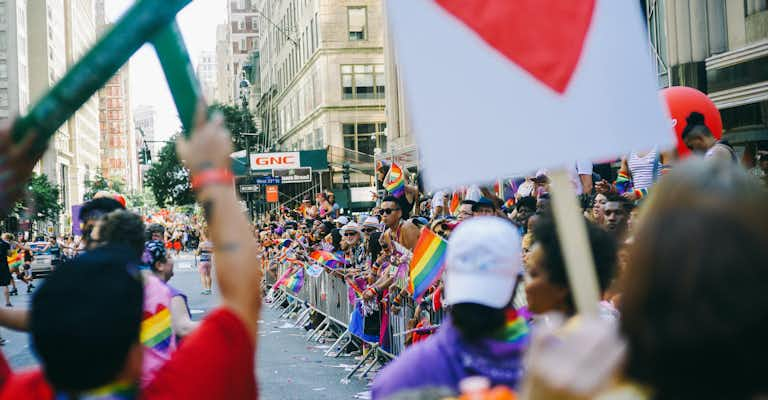 New York in March is getting warmer and the weather changes dramatically from snow in the beginning of the month to warm spring sun towards the end. It is still the low tourist season and you can find good deals on airfares and tickets. The city witnesses an increase in outdoor activities starting with the revelry of the St. Patrick's Day Parade. The Macy's Flower Show and Orchid Show at Botanical Garden point towards spring. Make a quick stop at the Flamenco Show and shop for bargains at the Brooklyn Flea. Head to museums and the Armory show for a peek into history!
Recommended Experiences in New York in March
New york in april.
Average Temperature: 7°C to 18°C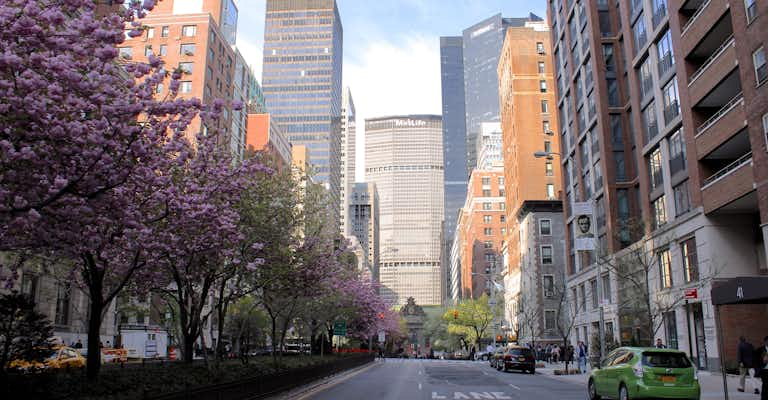 It's finally spring in New York and April is a beautiful month to be out and about in the city. Temperatures start rising and clear blue skies with the occasional shower make an appearance, bidding goodbye to the cloudy snow days. It is a great time to witness the cultural diversity in the city, especially at the New York Tartan Day Parade, and Greek Independence Day Parade. Enjoy quirky and unique events like the Brooklyn Folk Festival, Easter Parade, and Pillow Fight in Washington Park! However, the highlight of April in New York remains the Sakura Matsuri Cherry Blossom Festival at the Botanical Garden where you can see over 200 cherry blossoms in bloom.
Recommended Experiences in New York in April
New york in may.
Average Temperature: 12°C to 22°C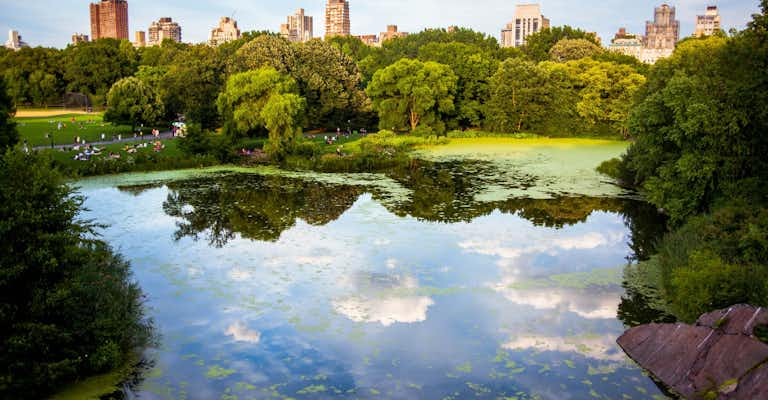 The days are long, warm and sunny in May in New York and it is one of the best times to visit the city. It is high spring season and over the past few years temperatures have been even hitting around 30°C. This is one of the few months with great weather and fewer tourists. You can bring your walking shoes as it's a great time to explore outdoor areas like Central Park and walk under the Manhattan skyline. Some fantastic cultural events take place like the Ethnic Festival in Harlem, Memorial Day Parade, Dance Parade, and Japan Day. Fleet Week is also on and an exciting time to learn about the rich maritime history of the country and even meet some sailors!
Recommended Experiences in New York in May
New york in june.
Average Temperature: 18°C to 27°C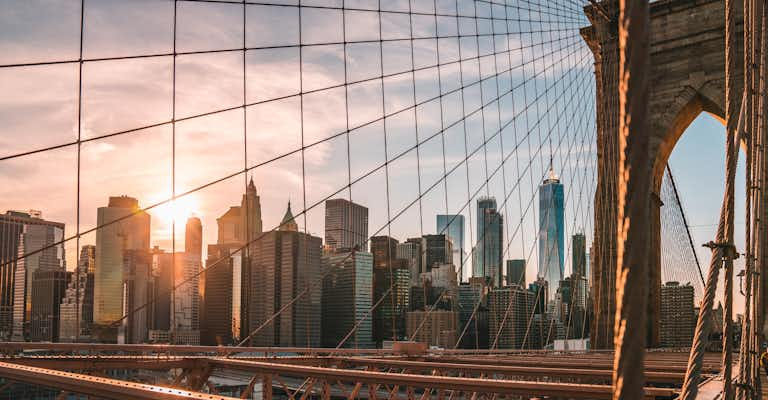 June is a fabulous time to visit New York; you will find the city abuzz with activities and happy people who are enjoying their time in the sun! It is the beginning of the 'shorts and sandals' season and a great time for walking tours in NYC. The weather is pleasant and the tourists start making a beeline to the city. It's also party time and you have events like the Gay Pride NYC, Governors Ball, SummerStage, and Coney Island Mermaid Parade to ramp up your excitement! Literature enthusiasts will love BookCon and Shakespeare in the park while a show at the Broadway will round your complete New York experience.
Recommended Experiences in New York in June
New york in july.
Average Temperature: 20°C to 29°C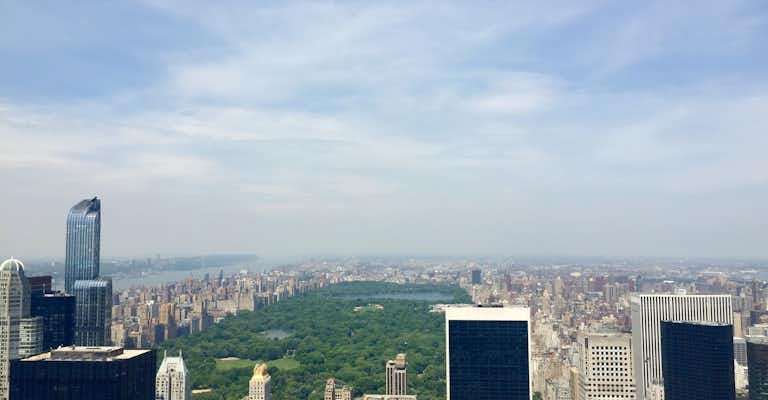 Summer is here to stay and school is out! July is one of the hottest months of the year and the days are long, giving you the perfect excuse to stay outdoors. While many New Yorkers head out to the country, the city is in high tourist season and millions of visitors enjoy the sights of New York like the Statue of Liberty or views from the from One World Observatory Deck . The fun though is outdoors and you have a selection of outdoor events to choose from, the Fourth of July Parade and fireworks, Pinknic, Midsummer Night Swing, Movies with a view and events at the Summer on the Hudson.
Recommended Experiences in New York in July
Sign up for our monthly newsletter
Your dose of travel fix - from hacks and deals to travel tips and everything in between, delivered monthly to your inbox
New York in August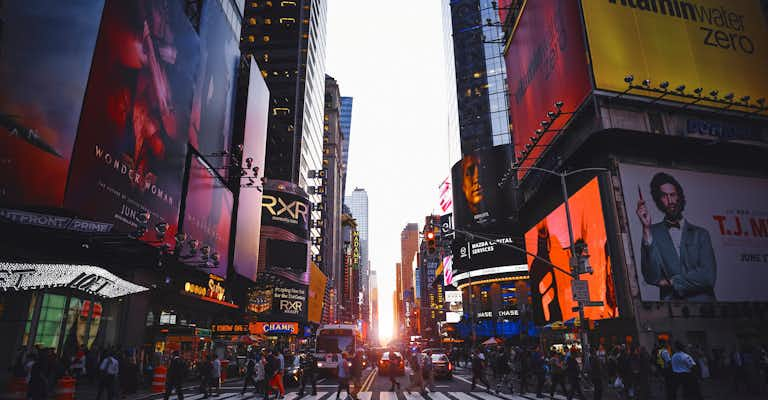 August is when summer peaks in New York and while it's good to stay under the shade the humidity can get really high. You might experience a few odd rain showers but generally it's a pleasant time to be outdoors and outdoor events continue to rule the calendar. You can save on tickets on Broadway with a visit to Broadway in Bryant Park where shows are free! You can enjoy and learn about different cultures at Harlem Week, Hong Kong Dragon Boat Festival and Afropunk Festival. Be prepared to stand in long queues at tourist attractions as it is high tourist season in the city.
Recommended Experiences in New York in August
New york in september.
Average Temperature: 16°C to 25°C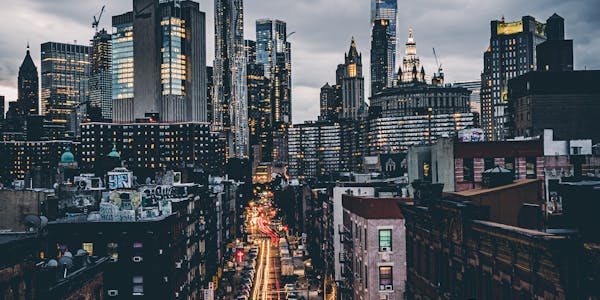 Summer might be on its way out in September in New York but it calls for the beautiful crisp weather of Autumn. The weather changes dramatically over the month with temperatures falling steadily. It is a great time to take a day trip out of New York to Niagara Falls or to Washington D.C to take in the national sights. September is a good month to be out on walking tours like the New York Boroughs tour. There is no dearth of events as Coney Island Film Festival, New York Burlesque Festival, Oktoberfest and Feast of San Gennaro are all scheduled in September.
Recommended Experiences in New York in September
New york in october.
Average Temperature: 10°C to 18°C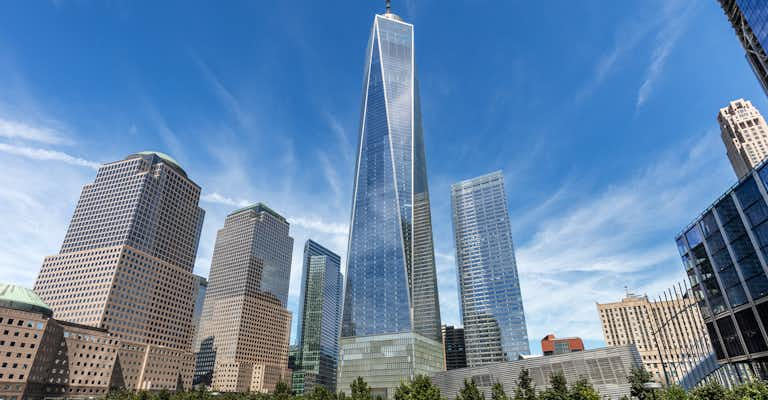 It is time to bring out the scarves and sweaters as autumn brings in the chill in New York in October. The weather is cold and the leaves start changing colors, which is a great time to visit Central Park and walk amidst the colorful foliage. It is the school season and tourist numbers dwindle leaving you with shorter queues at top-selling attractions like the Empire State Building , The MET and American Museum of Natural History . Later in the month Halloween fever grips the city with parties and special shows taking place, and of course the Halloween Day Parade with the wildest outfits you can imagine!
Recommended Experiences in New York in October
New york in november.
Average Temperature: 6°C to 13°C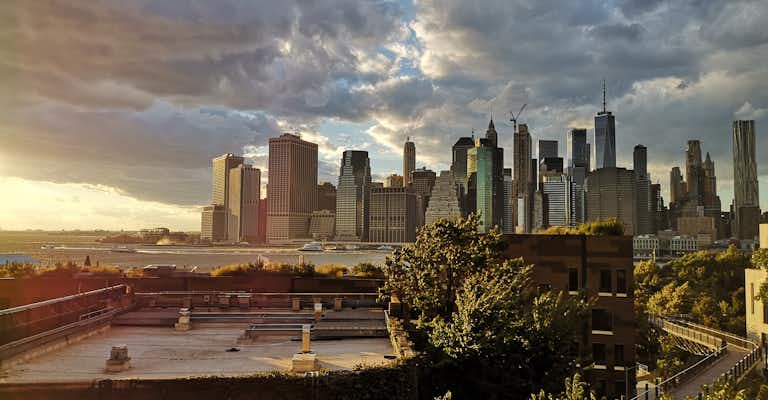 Before you know it, winter is creeping in on New York, while heavy snow is unlikely you will experience rain showers and the occasional snow flurries. You will need to dress up in layers to keep out the cold and make the best of the shorter days. It is a good time to catch the latest Broadway shows and laugh out loud at the New York Comedy Festival that features over 200 comedians. Thanksgiving is the highlight of the month and the Macy's Thanksgiving Parade should be a bucket list item! Catch a game of Ice Hockey and College Basketball and get ready for the Christmas season with the lighting of Rockefeller Centre Christmas Tree.
Recommended Experiences in New York in November
New york in december.
Average Temperature: 0°C to 7°C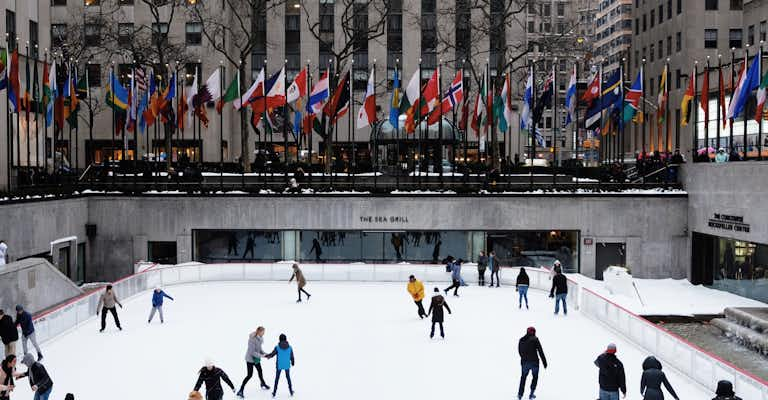 New York is a spectacular sight in December, sweater weather is in full force and you will experience quite a few days of snowfall. The Christmas lighting decor is on at every store front and magnificent Christmas trees come up at major tourist attractions. Walking around the city might be a tad difficult but indoors there is no dearth of entertainment. Enjoy Christmas special shows like Rockettes at Radio City and The Nutcracker and Christmas shopping markets. Restaurants have special menus and if you are around for New Year's Eve in New York , don't forget to book a table well in advance!
Recommended Experiences in New York in December
New york 5-day itinerary.
Whether you're visiting New York in May or November, here's a handy 5 day itinerary to experiencing the best of Barcelona. You can read our detailed New York itineraries and plan your trip better.
5-7 Days in New York Itinerary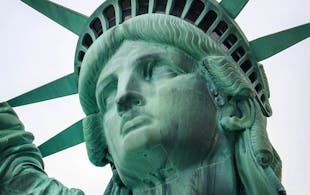 Statue of Liberty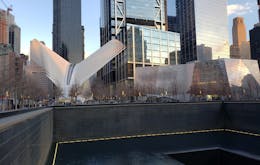 9/11 Memorial & One World Observatory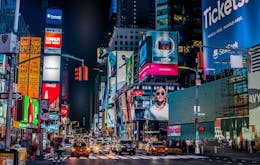 Times Square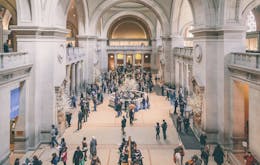 Art Museums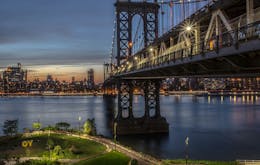 Central Park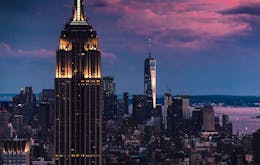 Top of the Rock | Empire State Building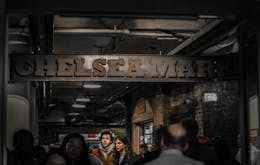 Chelsea Market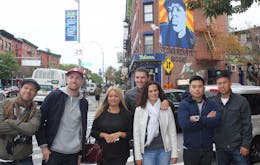 Brooklyn Walking Tour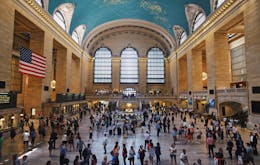 Day Trip to Niagara / Washington DC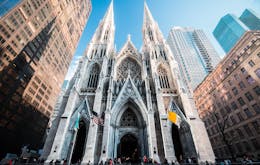 St. Patrick's Cathedral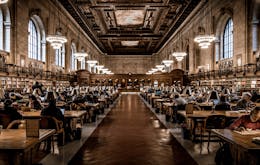 New York Public Library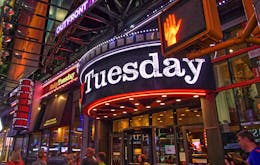 Greenwich Village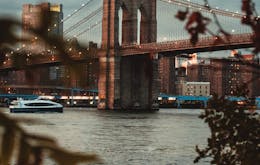 Sightseeing Cruise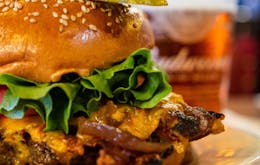 Food Tour in NYC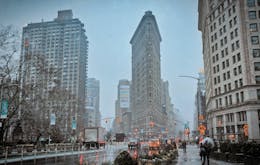 Shopping on 5th Avenue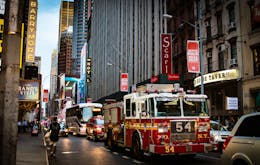 Battery Park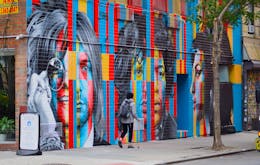 Lower East Side
What are the best months to visit new york.
The best months to visit New York are April, May, September, and October. The weather is pleasant during these months and there are many events and activities to enjoy.
What are the busiest times of year in New York?
The busiest times of year in New York are during the summer months of June, July, and August. Many people visit during these months to enjoy the warm weather and the many attractions the city has to offer.
What are the coldest months in New York?
The coldest months in New York are January and February. The temperatures during these months can be quite frigid, so it is important to dress warmly if you plan on visiting during these times.
What is there to do in New York during the winter?
There are many things to do in New York during the winter. You can go ice skating at Rockefeller Center, visit the Christmas markets in Bryant Park, or see the Holiday Lights display at Dyker Heights.
What is the cheapest month to go to NYC?
The cheapest month to visit NYC is January. The weather is cold during this time, but there are still many things to do in the city. You can find great deals on hotels and flights if you plan your trip during this month.
Ready to explore New York?
Check out the top things to do in New York City and our comprehensive New York Travel Guide to plan your vacation like a pro!
See more NYC. Save more money.
Save $8 on your first booking with Headout when you use promo code GONYC
EXPLORE NOW
Lakshmi Menon
Born to parents bit by the wander bug, Lakshmi calls her love for travel "hereditary and habitual". Perpetually ensconced with a book in her hand and a mug of coffee in the other, she has been to over 15 countries in her 23 years of existence and is currently saving miles and money for her solo trip to Iceland. Always hustling towards the least trodden path, she has encountered some wonderful people during her escapades and if you ever meet her, she won't stop gushing about them.

Be a smart traveler
The first to know about trending destinations, travel deals, tips and all things travel.

Awesome, you're subscribed!
Thanks for subscribing! Look out for your first newsletter in your inbox soon!
The best of New York for free.
Sign up for our email to enjoy New York without spending a thing (as well as some options when you're feeling flush).
Déjà vu! We already have this email. Try another?
By entering your email address you agree to our Terms of Use and Privacy Policy and consent to receive emails from Time Out about news, events, offers and partner promotions.
Love the mag?
Our newsletter hand-delivers the best bits to your inbox. Sign up to unlock our digital magazines and also receive the latest news, events, offers and partner promotions.
Things to Do
Food & Drink
Time Out Market
Attractions
Los Angeles
Get us in your inbox
🙌 Awesome, you're subscribed!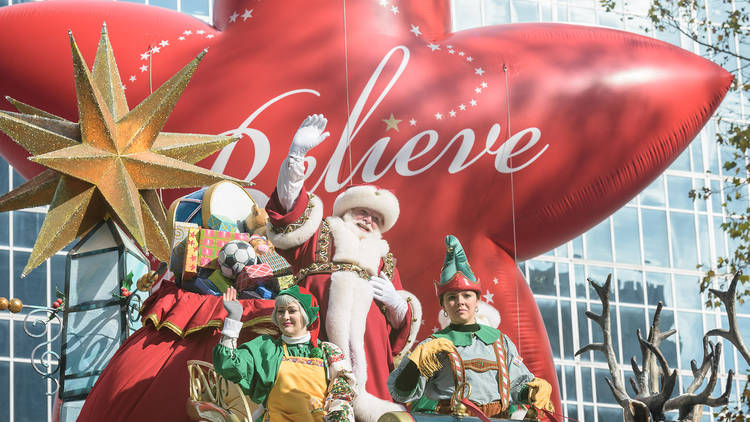 NYC events in November 2023
Plan your month with the best NYC events in November 2023 including Thanksgiving festivities, NYC Marathon and more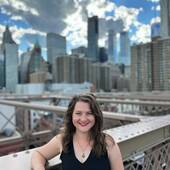 Give thanks for our list of NYC events in November 2023, which will help you make plans for things to do on Thanksgiving and the rest of the month, from the New York Marathon to Broadway show openings. Our guide will help you find the best holiday events, including the Macy's Thanksgiving Day Parade and amazing holiday markets .
But that's not all! Keep scrolling for how to make the most of this month with cool cultural events, new museum exhibits and quirky activities.
RECOMMENDED: Full NYC events calendar for 2023
An email you'll actually love
Featured NYC events in November 2023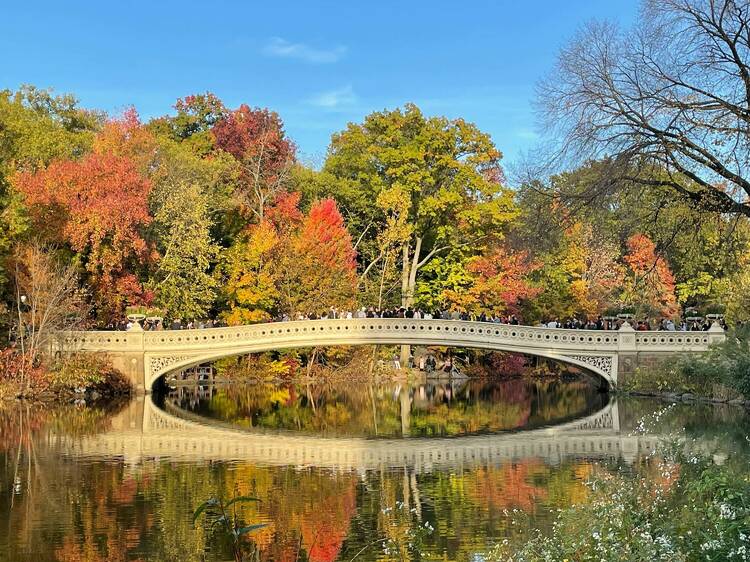 1. Admire fall foliage at Central Park
This fall, embrace the magic of strolling through Central Park while crisp colorful leaves drift through the air. Most of the park's fall foliage is at its peak in early November, meaning you should get there this month to experience this autumnal wonderland in the heart of Manhattan.
The Central Park Conservancy's new fall foliage map shares intel about when leaves are at their peak in seven different parts of the park's 843 acres. The park is home to more than 18,000 trees, all cared for by expert arborists who keep an eye on where to find the best, brightest foliage.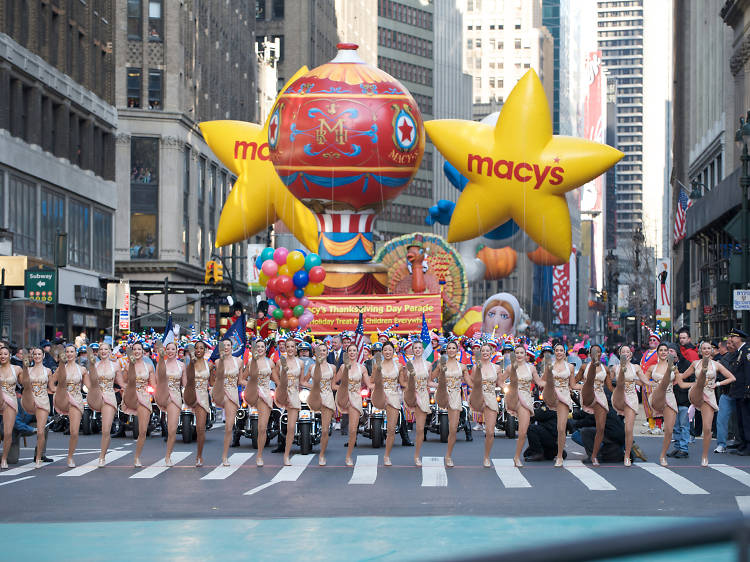 2. Don't miss The Macy's Thanksgiving Day Parade
The annual pageant of giant balloons, floats, cheerleaders, clowns, marching bands, theater and Broadway in New York performances and celebs is a must-see.
While it's free to watch along the sidelines, you can score an amazing seat—for a price. Book a table at Stella 34 Trattoria, the restaurant on the 6th floor of Macy's, for the day of the iconic Thanksgiving Day Parade. The cost of eating delicious food inside the famous department store while overlooking the procession below? That'll cost $625 per adult and $335 for children between the ages of 3 and 10.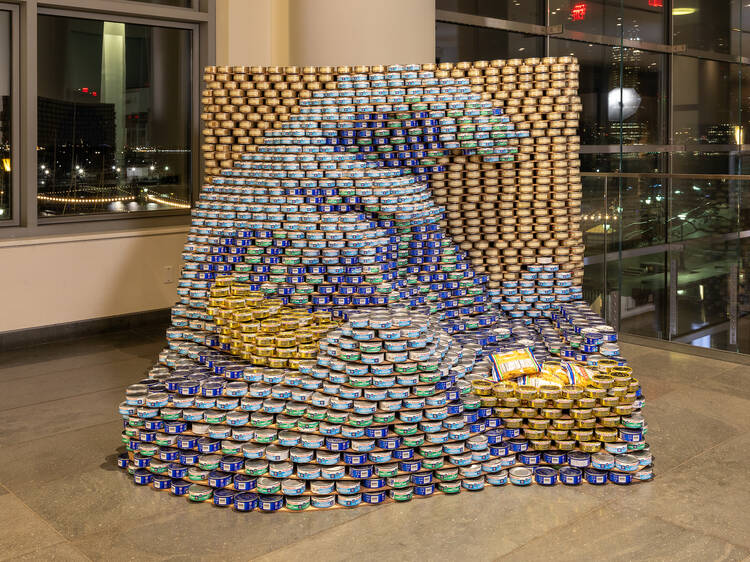 3. Check out the art at Canstruction
This annual cans-for-a-cause competition pits architecture teams against each other to create larger-than-life art installations using thousands upon thousands of cans of food, all in the name of ending hunger (every can is donated to City Harvest).
Head to Brookfield Place in Manhattan (230 Vesey Street) from November 2-13 (10am-8pm) to see the unveiling of these engineering spectacles, all built after months of planning. Then check back to see if your favorite takes home any titles in judges' categories like Best Use of Labels, Best Meal and Structural Ingenuity. You can even vote for your favorite sculpture once the sculptures are unveiled.
Every year, teams go all out with creativity. Past sculptures have included a hot air balloon, a bodega cat, baby Yoda, Buckingham palace and lots more.
This the 31st year for Canstruction. Each year, the event results in the largest annual single donation of canned food to City Harvest. Admission is free, but do your part by donating some canned goods to the cause.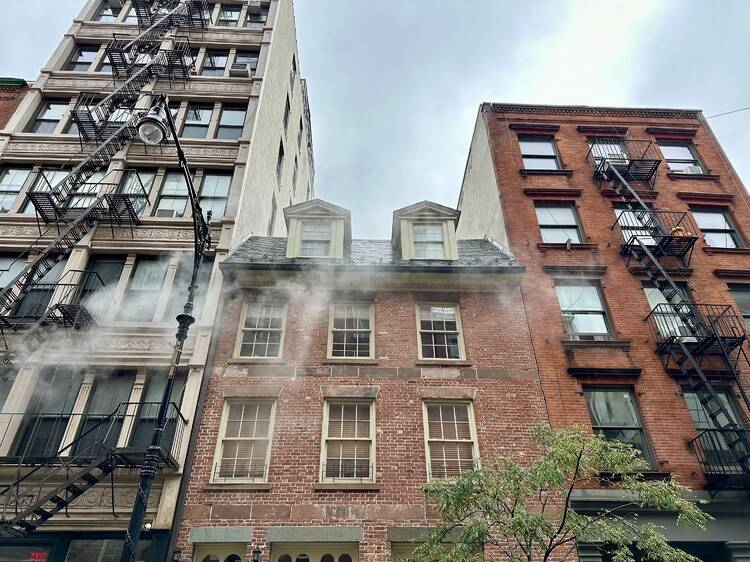 4. Discover sinister secrets of the Seaport
Beneath the cobblestone streets of the Seaport, secrets hid underground for decades—until now, that is. A new walking tour led by the South Street Seaport Museum unearths the neighborhood's freaky and fascinating facts.
The museum's "Sinister Secrets of the Seaport" whisks visitors back in time for a 90-minute walking tour full of true crime tales about theft, organized crime, murder and even pirates. Tours are available on November 11, 12, and 29 and December 9, 10, 16, and 17 for $40/adult. Whether you're a true crime buff or you're just soaking up the Halloween spirit, these tours make for a memorable afternoon in a historic neighborhood.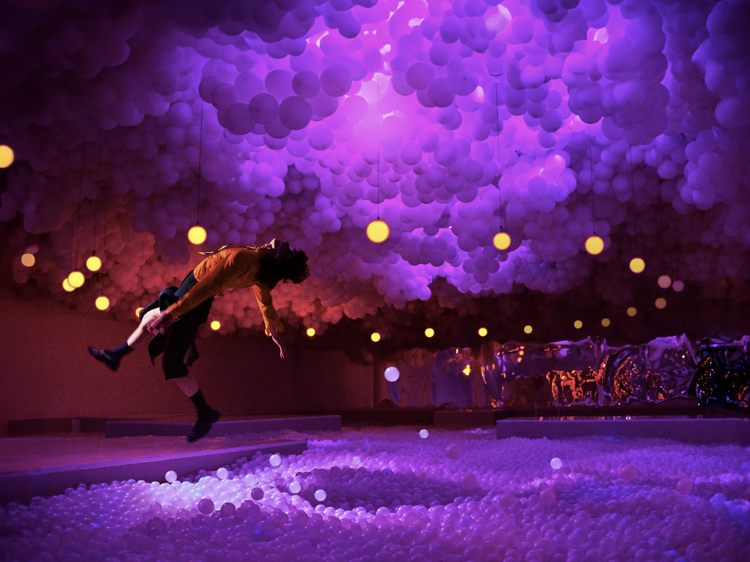 5. Jump into a 4,000-square-foot ball pit at the Balloon Museum
Following successful runs in Madrid, Milan, Paris and Rome, the Balloon Museum is officially set to take over Pier 36 in The Seaport this fall.
Set in and outside of the 80,000-square-foot space, the new cultural destination will make its debut on October 27 with a new exhibit titled "Let's Fly," scheduled to run through January 14, 2024.
Visitors are encouraged to interact with the installation, touching and feeling the various pieces exhibited. In terms of actual pieces, you can expect a 4,000-square-foot ball pit, inflatable lava lamps and the sorts of infinity rooms that you'll itch to post about on Instagram.
Tickets for the show are available right here .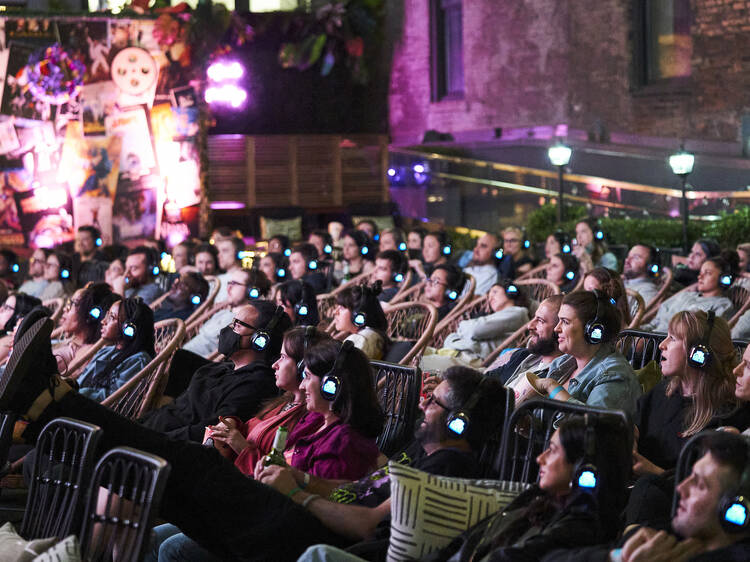 6. Watch a rooftop movie
For the first time ever, Rooftop Cinema Club will extend its season into November. While rooftop movies are traditionally a summertime activity, the fun now continues through November 12 at Rooftop Cinema's Midtown location.
On the lineup: Fall romances, Barbie on the big screen and holiday favorites to kickstart the festive season. Showtimes run through November 19. Get tickets here .
The schedule includes Serendipity , You've Got Mail , The Holiday , When Harry Met Sally , Die Hard and Home Alone .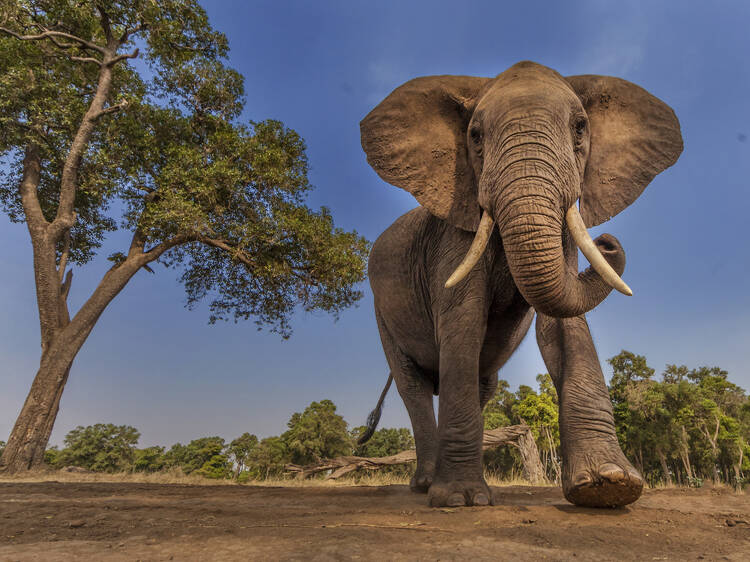 7. Explore "The Secret World of Elephants"
Majestic, incredible elephants are getting the spotlight in a new exhibit at The American Museum of Natural History. "The Secret World of Elephants" will showcase both modern and ancient elephants, offering visitors a chance to see a full-scale model of a woolly mammoth, learn about what elephants eat, touch an elephant's tooth, listen to elephant calls and more.
The exhibition opens on Monday, November 13, in the museum's LeFrak Family Gallery. An additional ticket is required to visit the exhibit; museum members can visit for free.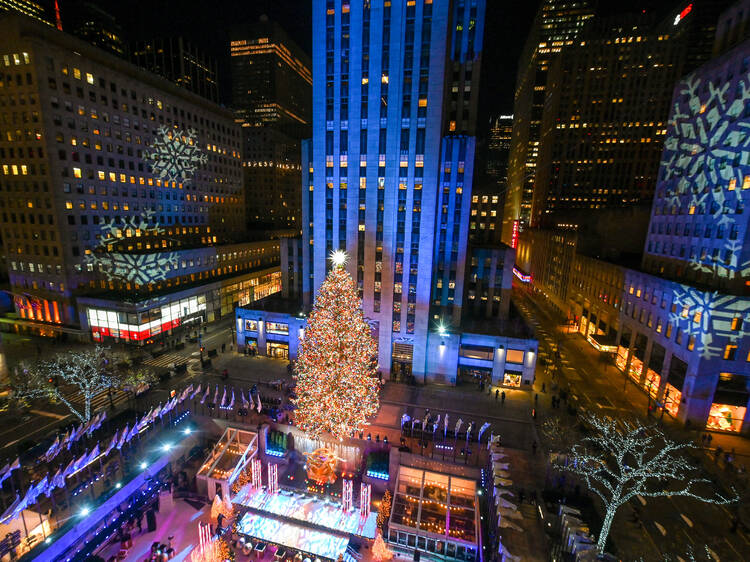 8. Watch the Rockefeller Center Christmas Tree Lighting
The Rockefeller Tree Lighting is an NYC holiday tradition that brings thousands of New Yorkers (and tourists) to the bright and brilliant nexus of town each Christmas.
Sure, various tree lighting ceremonies take place all over New York, but the show at Rockefeller Center is by far the most renowned.
The Rockefeller Center Christmas tree will be lit for the holiday season during a special ceremony on Wednesday, November 29, 2023. There will be fantastic performers and live music that evening.
The tree will be lit daily from 5am-midnight until early January. On Christmas Day, the tree is lit for 24 hours and on New Year's Eve it is lit from 5am to 9pm.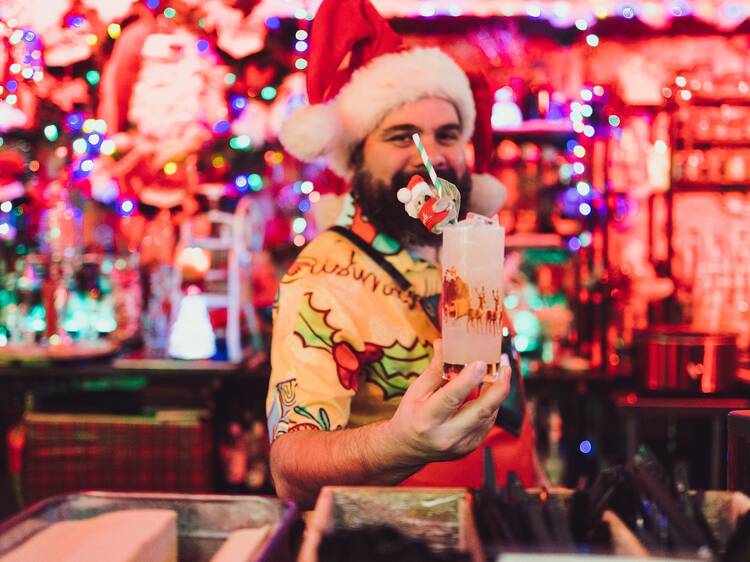 9. Grab a drink at a holiday bar
The decked-out holiday pop-ups from Miracle on 9th Street and Sippin' Santa's Surf Shack are back for the season.
Miracle on 9 th Street will be found at The Cabinet Mezcal Bar in the East Village, whereas Sippin' Santa will take place this winter at Williamsburg neighborhood bar Thief.
And as usual, the Miracle and Sippin' Santa holiday mug collections will also be making their return, with limited-edition glassware available for purchase exclusively at the pop-ups.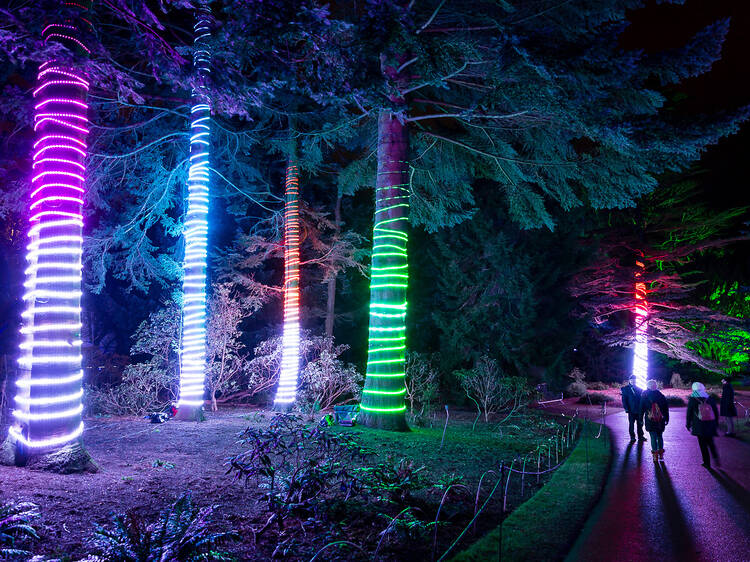 10. Be dazzled by Lightscape at Brooklyn Botanic Garden
The Brooklyn Botanic Garden is bringing back its gorgeous, after-dark illuminated spectacular to its grounds from November 17, 2023–January 1, 2024.
Lightscape, an illuminated trail of art from local and international artists, features the iconic Winter Cathedral and a larger Fire Garden—all set to over a million lights, color and music. This year, it has been reimagined with a longer trail and new immersive experiences along the way, including "Supernova," a 24-foot-high illuminated Moravian star, a sparkling new Chandelier Walk and a giant red poppy blossoms of Floraison that hover above the trail.
As always, a curated playlist of music brings the light art to life, but this year, BBG is celebrating the 50th anniversary of hip-hop with "Kaleido Circle," an illuminated area in Oak Circle that will play a mix of hip-hop songs by influential Brooklyn musicians, curated by Queens-based artist Sherwin Banfield.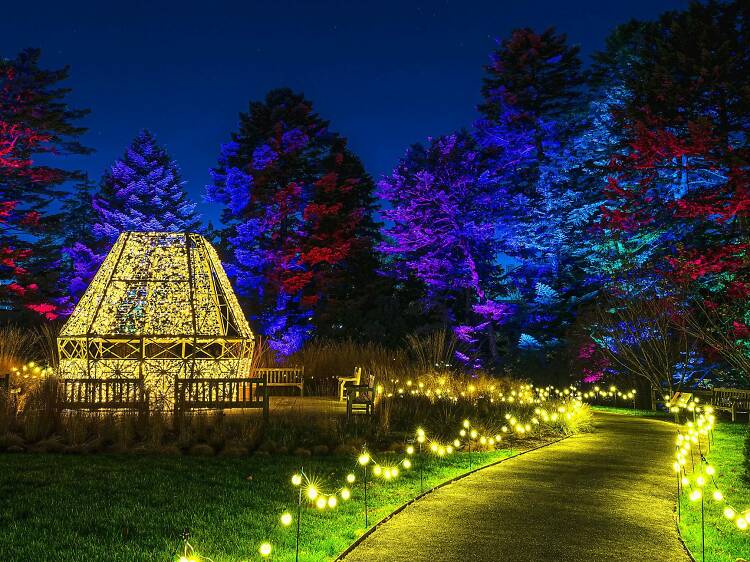 11. Gawk at New York Botanical Garden Glow
Let it GLOW at the New York Botanical Garden this year at its fourth annual NYBG Glow. The outdoor light experience will brighten up the grounds with thousands of energy-efficient LED lights and festive installations. After dark, you can walk through this 1.5-mile colorful pathway featuring whimsical, picture-perfect installations. The experience reflects the surrounding gardens and collections with the Haupt Conservatory and Mertz Library Building as glowing centerpieces. It's all an ideal backdrop for a family holiday photo opp.
Beverages and light fare will be available at NYBG's outdoor bars or the Bronx Night Market Holiday Pop-Up.
GLOW is available on the following dates: November 17, 24, & 25; December 2, 8, 9, 15, 16, 22, 23, 26–30, 2023; January 6 & 13, 2024. It runs each night from 5-10pm.
Tickets, which can be paired with Holiday Train Show tickets for a little bit more money, are on sale now. GLOW plus train show tickets cost $54/adult and $39/child ages 2-12.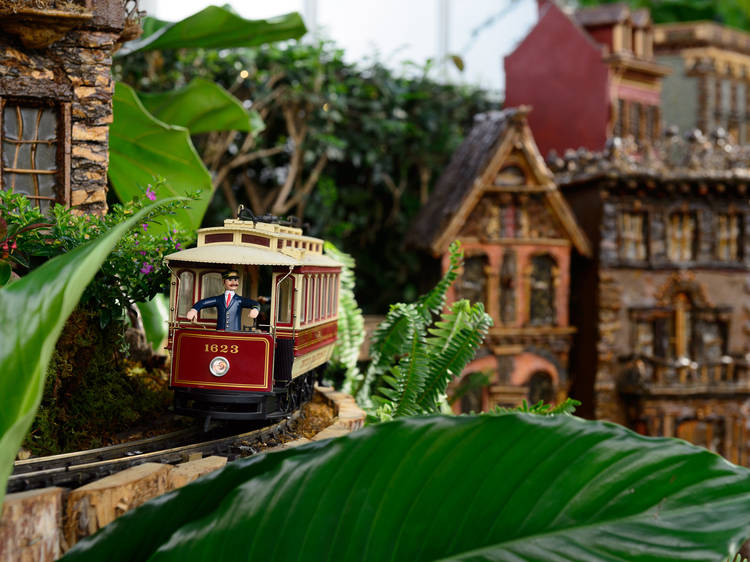 12. Watch the trains at New York Botanical Garden Holiday Train Show
The beloved New York holiday train tradition at the New York Botanical Garden, going on for over 30 years, is back as of November 17 and bigger than ever.
Watch model trains zip past nearly 200 famous New York landmarks, like the Empire State Building, Radio City Music Hall, the Statue of Liberty, Brooklyn Bridge and Rockefeller Center—all made of natural materials such as leaves, cinnamon sticks, twigs, bark and berries. The garden meticulously maintains its collection of 25 G-scale model trains that'll chug along a nearly half-mile track (which is also overhead) in the warmth of the Conservatory.
Or head outside to the all-new, outdoor train display. Be sure to snap a holiday photos at the garden's brand new mountainscape.
Also mark your calendar for Bar Car Nights, 21+ evenings featuring the Holiday Train Show and curated cocktails. These special evenings feature music, experiences, food, and more—making for an ultimate adults-only night out.
The train show is on view through January 15, 2024.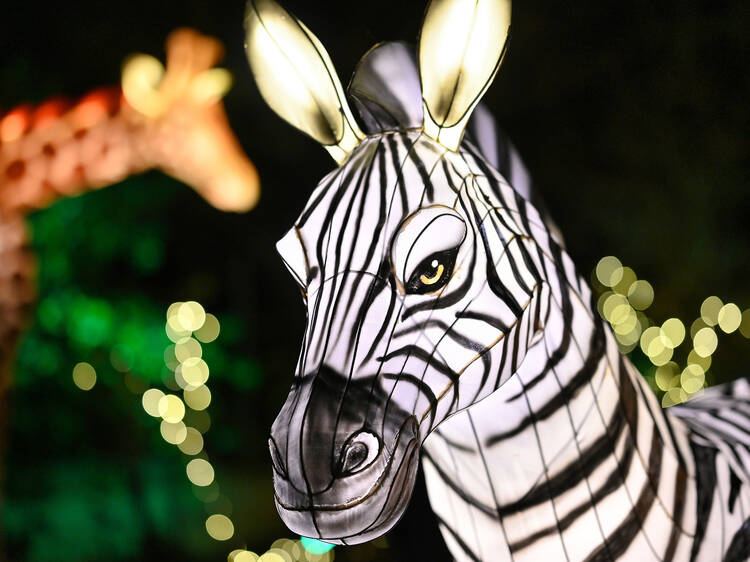 13. See the creatures at the Bronx Zoo Holiday Light Show
The Bronx Zoo's sparkling seasonal outdoor celebration featuring animated lights and LED displays of animals from around the world is back this year.
Expect the zoo to dazzle with 400 wildlife lanterns representing 100 species spread across an expansive area of the zoo. This year, the display showcases the wildlife of New York's ocean waters and wetlands, plus a new interactive experience celebrating bioluminescent creatures. Sixty-four new lanterns representing nine new animal species will make their debut this year.
Holiday Lights will run at the Bronx Zoo on select dates November 17 through January 7.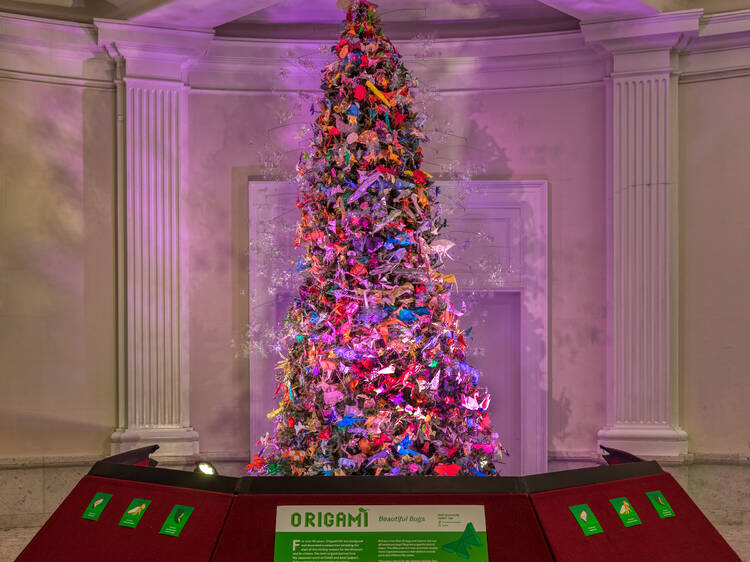 14. Check out the Origami Holiday Tree
Festooned with more than 1,000 meticulously hand-folded paper ornaments, this year's 13-foot-tall tree at the American Museum of Natural History is inspired by the theme "Proboscideans on Parade ." The tree features specially crafted origami creations inspired by the museum's new exhibtion The Secret World of Elephants .
Some of the pieces decorating the greenery include brightly colored elephants, a woolly mammoth, along with those depicting iconic museum exhibits like the Blue Whale and Tyrannosaurus rex.
You can see the tree with museum admission starting on November 20, 2023. Find it in the Ellen V. Futter Gallery on the first floor.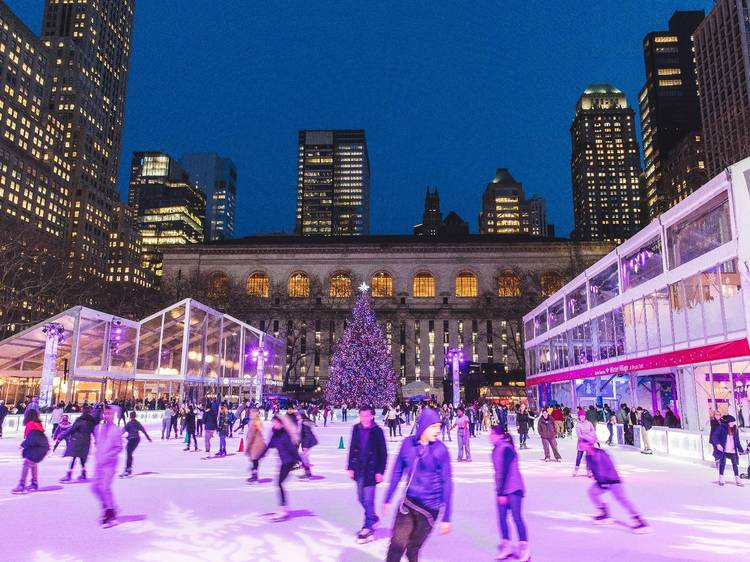 15. Shop and skate at Bryant Park's Winter Village
The winter festivity has already begun even before the snow falls. The Bank of America Winter Village at Bryant Park returns to NYC with exciting holiday shops, food and activities on October 27 through March 3, 2024.
Its 17,000-square-foot ice-skating rink that's free to use (if you bring your own skates) is always the highlight, but its Winter Village in all its holiday spirit is a close second. This year, over 180 new and returning kiosks will be there for you to peruse through—all at one of the best NYC parks.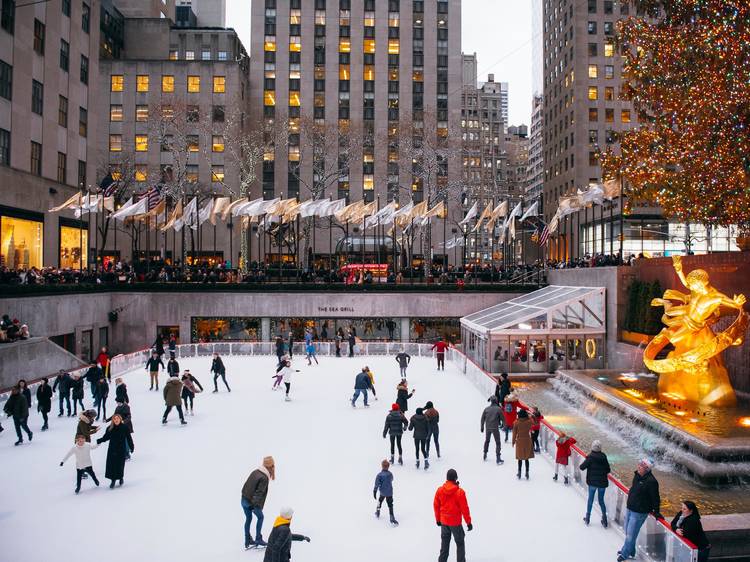 16. Glide along the ice at The Rink at Rockefeller Center
Every year, The Rink at Rockefeller Center ushers in the holiday season by opening up to the public to skate under a golden Prometheus. Once peak season hits, there's going to be a bit of a wait to get on the slick stuff.
Tickets start at $21 per person, but the exact price depends on the date, the time of day and age. Skate rentals are available for $11. Local skaters can also purchase a membership to have access to the rink and unlimited skating throughout the season.
The rink is now open, with tickets are on sale here .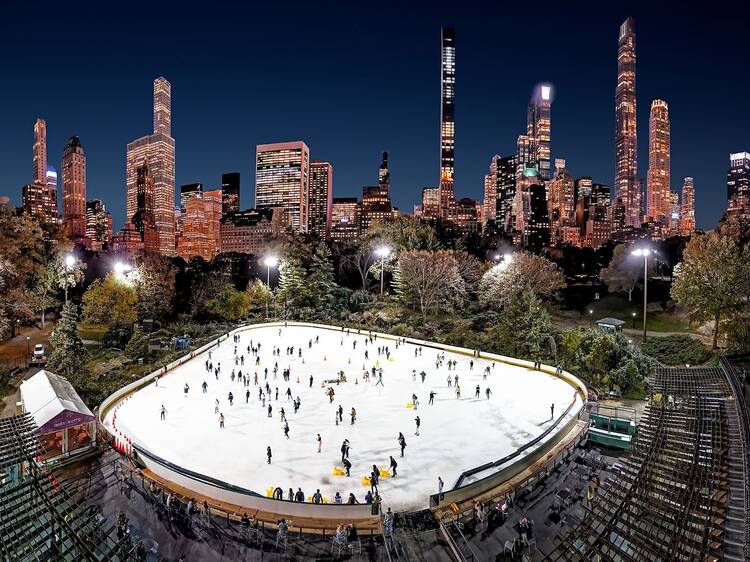 17. Stop by Central Park for a skate
It's the most wonderful time of the year: Central Park's Wollman Rink is open for the season.
Wollman Rink has been a winter-in-NYC staple for over 70 years now, but the renovations that took over the facility back in 2021 have really turned the destination into a beautiful spectacle of what the city has to offer even during colder months.
In addition to skating, the on-site restaurants have added new items to their respective menus: at The Café, you'll get to order from a build-your-own chili bar, a pasta station and a sundae station while at Melba's in the Park, you absolutely must try the new grilled chicken sandwich and corn dog.
That is all to say: don't waste any time and snag admission passes to the ice skating rink right here .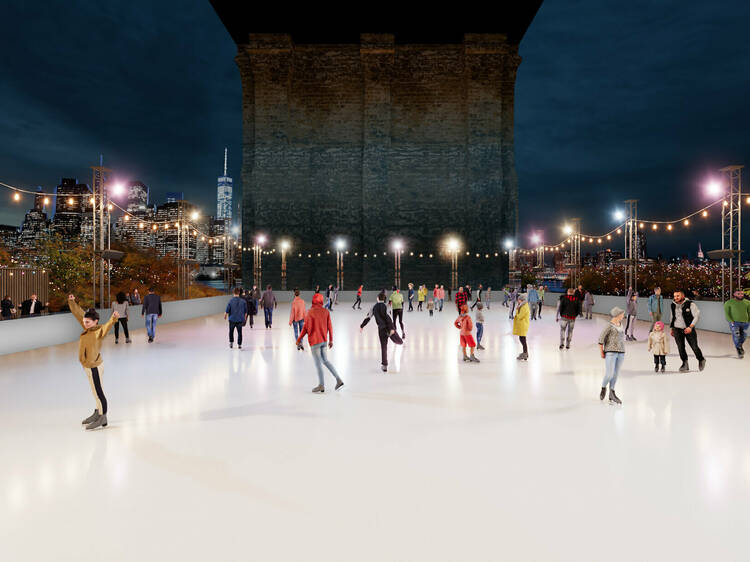 18. Ice skate beneath the Brooklyn Bridge
Lace up those skates, New Yorkers: there's a new ice skating rink in town.
On November 15, Glide at Brooklyn Bridge Park will officially open at the Emily Warren Roebling Plaza in Brooklyn Bridge Park, right under the Brooklyn Bridge.
The rink will be open daily through March 1, 2024 and tickets for the 50-minutes sessions are available here . A limited number of discounted passes will actually be available for locals that can provide proof of residency in New York City.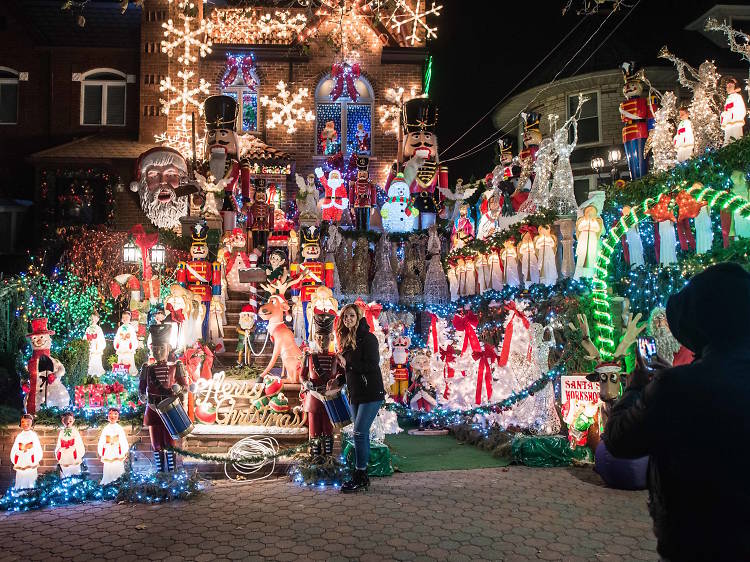 19. Discover the Dyker Heights Christmas Lights
Out of all the yuletide razzle-dazzle NYC has to offer, the Dyker Heights Christmas Lights display is among the most spectacular. Each year, more than 100,000 people flock to the Brooklyn nabe to witness some of the most over-the-top Christmas lights we've ever seen­—think huge inflatable Santas and snowmen, and houses that blast Christmas carols from loundspeakers. There is a lot of ground to cover, as many houses in the area participate over multiple blocks and avenues. (We're talking tens of thousands of lights).
The festivities typically start the weekend after Thanksgiving. Here's our full guide to the fun.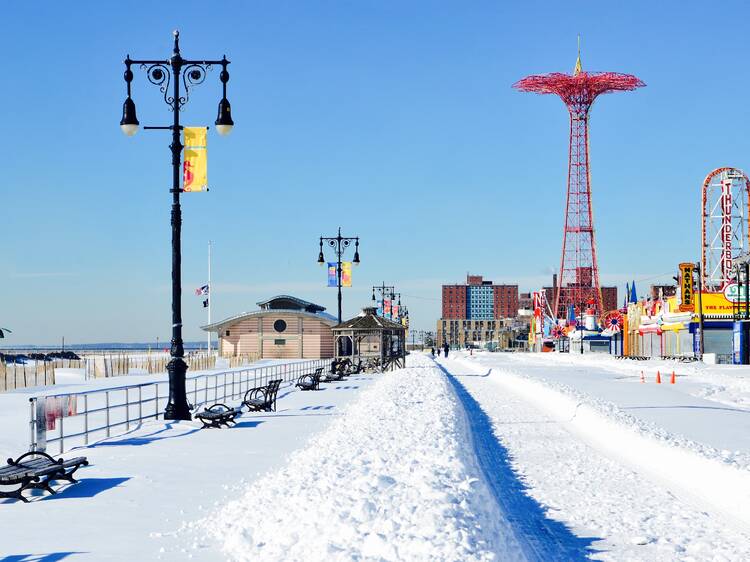 20. Frolic at Frost Fest in Luna Park
The iconic Luna Park in Coney Island is always a must-visit during the summertime. But now—for the first time ever—the attraction will actually admit guests during the winter as well as part of a new holiday celebration dubbed Frost Fest.
From November 18 through January 7, 2024, experience the legendary rides, try a new skating rink, take in the holiday lights and decor, go holiday shopping and snap some photos with Santa all the while snacking on some festive food options.
Tickets for the experience—hosted on select weekdays and holidays, plus Fridays, Saturdays and Sundays—are available for purchase right here .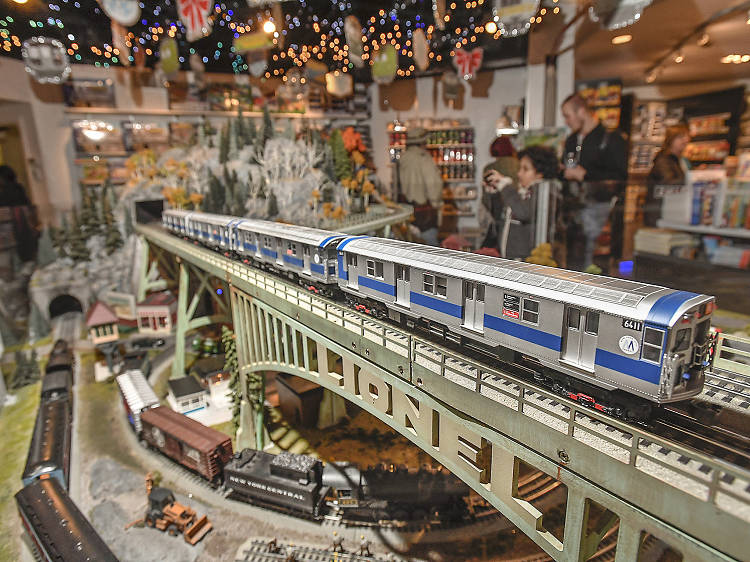 21. Admire the Holiday Train Show at Grand Central Terminal
For the first time since 2020, the New York Transit Museum is back with its beloved Holiday Train Show!
The exhibit features Lionel model trains traveling along a 34-foot-long, two-level, "O" gauge model train layout that winds its way through some of the city's most iconic landmarks, including a mini Grand Central.
It's a fun display to show your kids or a sweet way to pass your time at Grand Central before you catch your train since it's located at the New York Transit Museum Gallery & Store in Grand Central Terminal, Shuttle Passage.
Tickets are $5 per person and must be purchased in advance. Tickets become available three weeks in advance of a given date, on a rolling basis.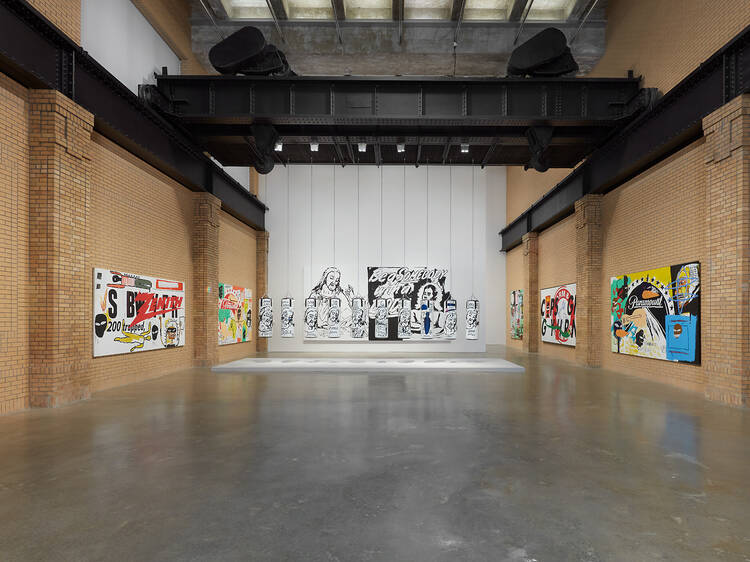 22. See artwork by Basquiat and Warhol
Andy Warhol and Jean-Michel Basquiat, two figures that all but defined the city's downtown art scene in the 1980s, are in the spotlight at this new gallery show. In 1984, the artists' collaboration officially kicked off, one that yielded close to 160 canvases.
"Basquiat x Warhol," a traveling show from Fondation Louis Vuitton in Paris, France, focuses on the unique collaboration between the two. See it at Brant Foundation in the East Village (421 East 6th Street) November 1 through January 7, 2024.
Tickets are now on sale right here .
23. Explore the vibrant "Chagall, Paris-New York" immersive exhibit
Painter Marc Chagall's lusciously vibrant works of art come to life in a new immersive experience at Hall des Lumières. Titled "Chagall, Paris-New York," the exhibition explores the prolific painter who defied labels.
His works are projected in a larger-than-life scale, taking over walls, ceilings and even the floor of the ornate bank-turned-exhibition hall located at 49 Chambers Street in Lower Manhattan. "Chagall, Paris-New York" is now on view through 2024 with adult tickets starting at $30 . In addition to the Chagall works, Hall des Lumières is also displaying works by Wassily Kandinsky.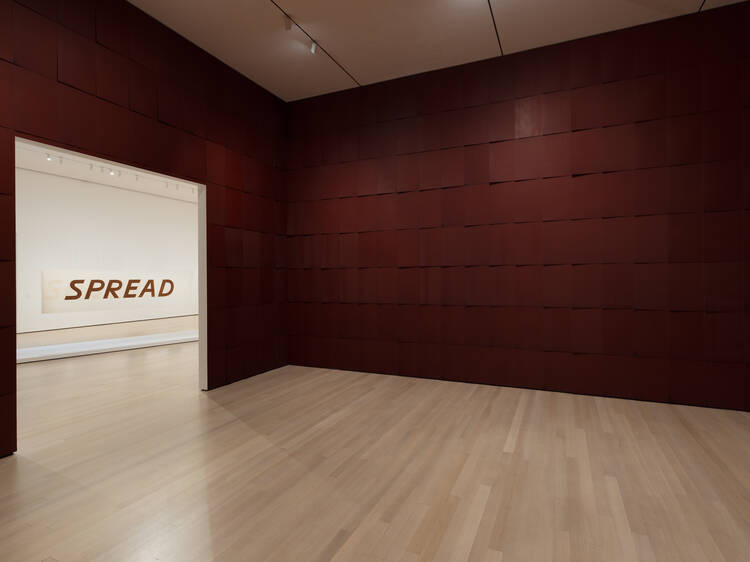 24. Walk through a Chocolate Room at MoMA
Many museum-goers simply breeze through this brown room, barely giving a second thought to the unusual-looking walls around them. But if you go, take a moment to pause, to look more closely—and to even smell. Because this room is tiled entirely in chocolate.
Ed Ruscha, an artist known for his Pop and conceptual works, first created "Chocolate Room" in 1970 as part of the Venice Biennale. He found local chocolate paste and screen printed it onto hundreds of sheets of paper. Then he hung each one like tiles or shingles from floor to ceiling. Ruscha was doing "immersive art" before that was even a buzzword.
In addition to Chocolate Room, don't miss the rest of Ruscha's work presented as part of MoMA's retrospective titled " ED RUSCHA / NOW THEN ." The exhibition is the most comprehensive retrospective of the artist's work ever shown. It's on view through January 13, 2024.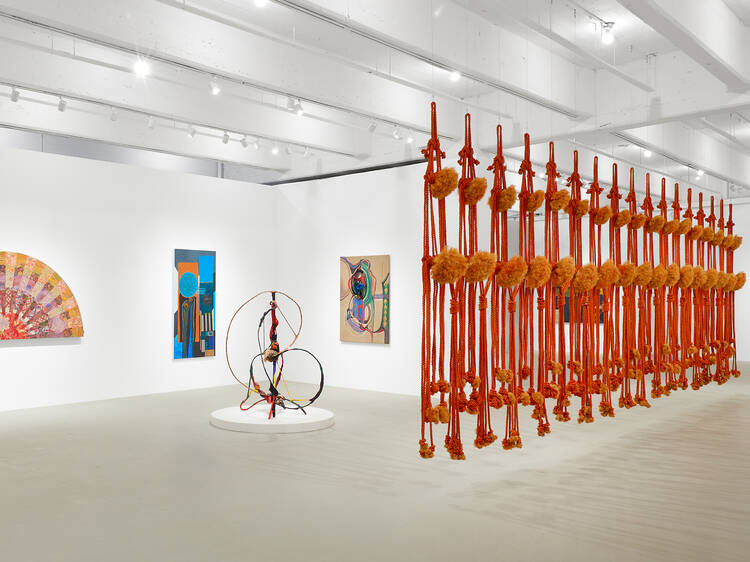 25. Feel empowered at this art show
When Komal Shah starting collecting art more than a decade ago, she noticed something startling: "The art world does not treat women artists equally" compared to male artists.
She decided to do something about that by founding the Shah Garg Foundation with her husband, Gaurav Garg. The organization champions artwork by women and seeks to remedy the imbalances facing marginalized artists. Nearly 100 pieces of art from their collection are now on view in a powerful and diverse show called " Making Their Mark: Art by Women in the Shah Garg Collection " in Chelsea (548 West 22nd Street). It's free to visit through January 27, 2024; hours are Tuesday-Saturday, 11am-6pm.
The expansive exhibition fills two stories with stunning works by artists including Firelei Báez, Cecily Brown, Judy Chicago, Jaune Quick-to-See Smith, Mary Weatherford, Anicka Yi, and many others. The show features paintings, drawings, textile works, sculptures and mixed media pieces by significant artists from the last eight decades.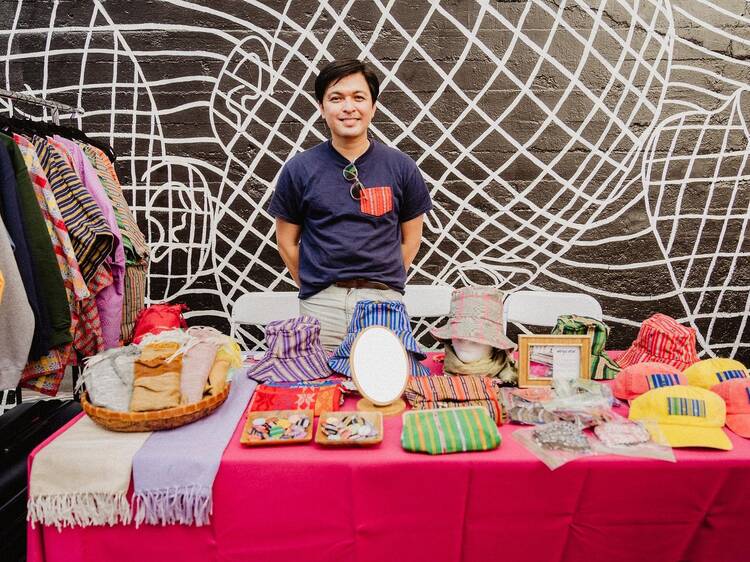 26. Shop local at Queens Craft Brigade
The Queens Craft Brigade hosts an exceptional community of makers exclusively from the borough of Queens. The independent, queer-owned market at Katch Astoria brings together talented makers exclusively from around the borough and has created monthly curated events featuring artwork, jewelry, fashion, crafts, and more.
This month's event is on November 25 with a Small Business Saturday theme.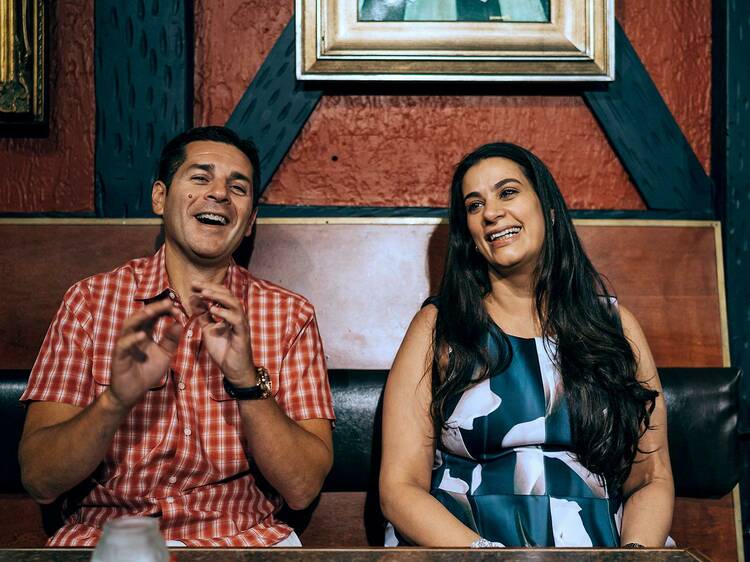 27. LOL at The Arab American Comedy Festival
When Dean Obeidallah and Maysoon Zayid hosted the first New York Arab American Comedy Festival shortly after the 9/11 terrorist attacks, they expected it to be just a one-time event. Now, the annual show is celebrating 20 years with a continued dedication to cultural expression and fostering understanding through laughter.
For two decades, the festival has worked to combat negative portrayals of Arab Americans and Muslims, while showcasing a powerhouse lineup of comedians. This year's festival runs on November 19 at an iconic NYC venue, Town Hall on Broadway, with a packed lineup of comedy veterans, plus some special surprise guests. Get tickets here.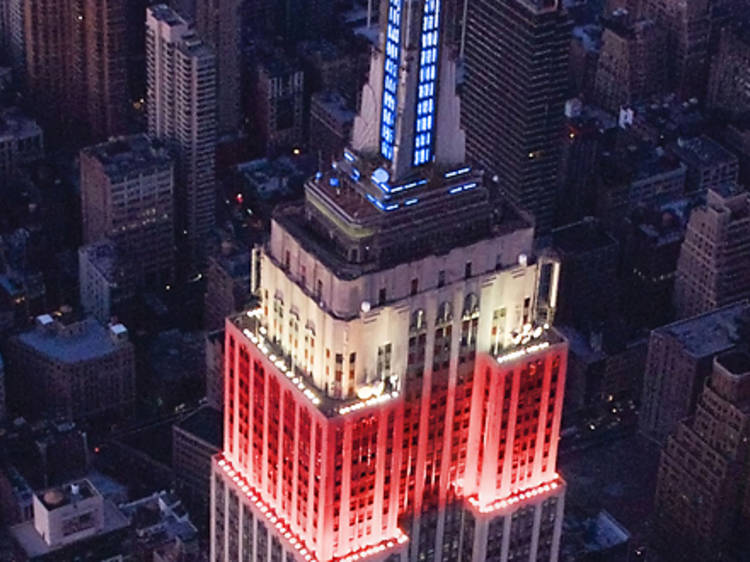 28. Watch a movie at the Empire State Building
Elevate your movie experience—literally—this fall at the Empire State Building's brand-new fall film series. All the movies on the list feature the Empire State Building in their plot. Here's the line-up:
— James and the Giant Peach , Saturday, Nov. 11: This 1996 animated musical fantasy film features the Empire State Building as the heroine. The peach gets squelched on the utmost point of the Empire State Building as the insects and James plummet to the earth in the middle of New York City.
— Elf , Sundays, Dec. 3, 10, and 17: This 2003 Christmas comedy features Buddy the Elf, who adventures to find his father whose office is located inside the Empire State Building.
Tickets cost $130/person and include themed snacks and drinks, as well as access to the building's observation decks and museum.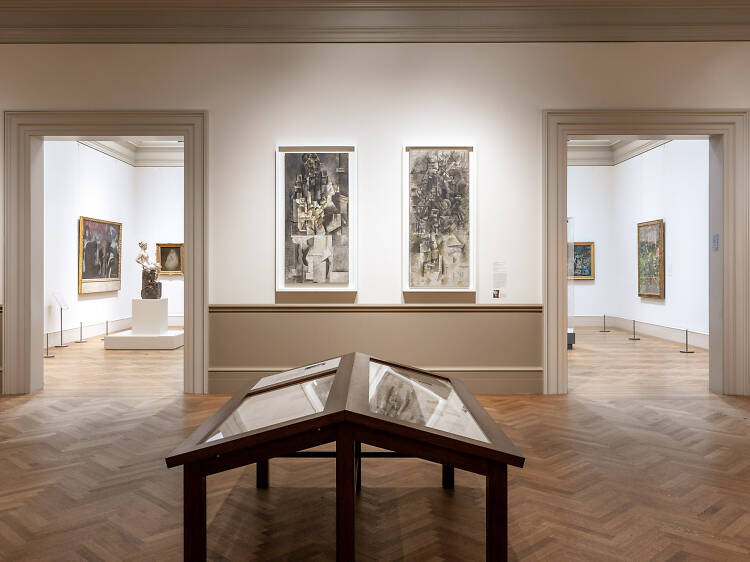 29. Explore Picasso's little-known NYC connections
Long before Pablo Picasso's works made it to major American museums, an art collector in Brooklyn identified the artist's talents and believed his works should be displayed. In fact, he wanted to hang Picasso's works on his very own walls.
In 1910, Hamilton Easter Field commissioned Picasso to adorn a room in his Brooklyn Heights home with murals, but Picasso didn't finish the works before Field died. Now, for the first time, the Metropolitan Museum of Art is bringing together six paintings linked to the commission. " Picasso: A Cubist Commission in Brooklyn " is now open and runs through January 14, 2024.
"It's an important aspect of Picasso's work that has been not researched on that level, has been not known before we embarked on this project," The Met's director Max Hollein said. "I hope the exhibition will be as revelatory to our audience as it has been to us."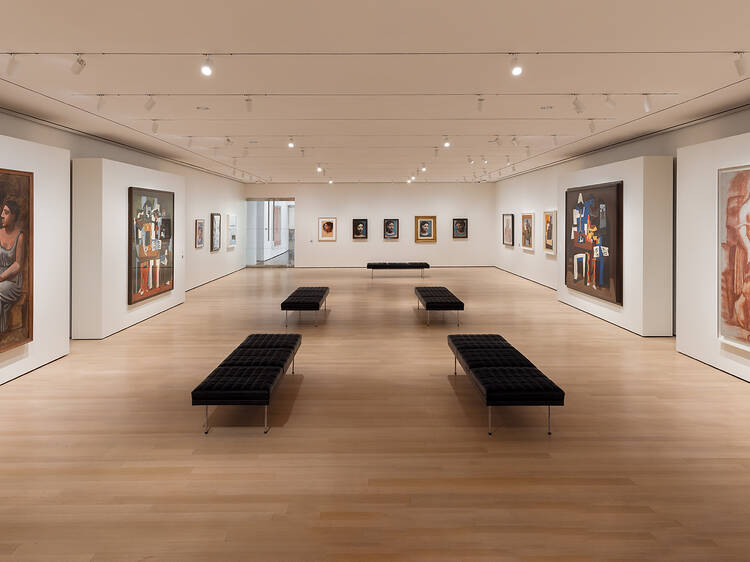 30. Dig into Picasso's creation in 1921
For three months in the summer of 1921, Pablo Picasso worked out of a makeshift garage studio in Fontainebleau, France, where he created both cubist and classical masterpieces. Now, for the first time since then, the works are reunited in a sprawling new exhibition at the Museum of Modern Art.
MoMA's " Picasso in Fontainebleau ," on view through February 17, is the latest show in NYC presented as part of the international Picasso celebration marking 50 years since his death.
A garage space measuring in at 20 by 10 feet served as Picasso's studio that summer. Using the exact dimensions, MoMA created a room with the garage's footprint, so museum-goers can step inside and imagine creating such large paintings in a small space.
In that garage, Picasso created the cubist "Three Musicians" with colorful geometric shapes as well as the classical "Three Women at the Spring" with references to Greco-Roman antiquity. For the first time in more than a century, MoMA has reunited these works.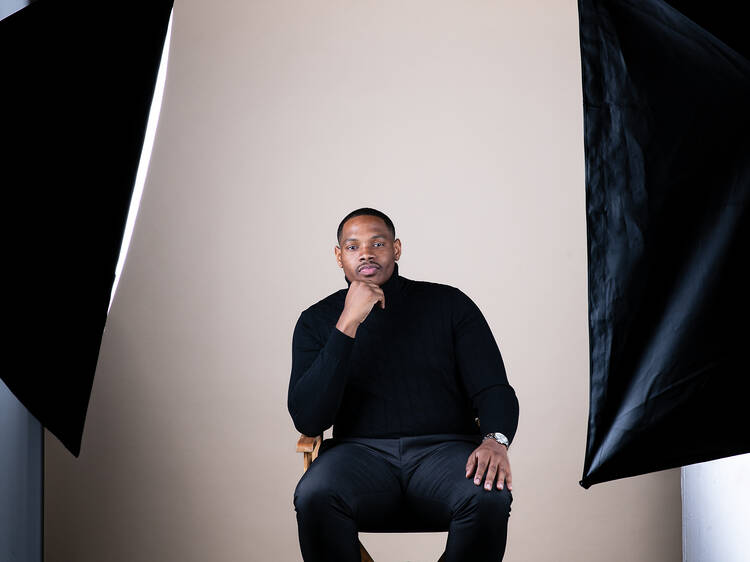 31. See a history-making poetry show
NYC group "poetry me, please" is set to present on one of the most beloved stages in the city: The Apollo Theater in Harlem. The event on Saturday, November 25, will be the largest poetry showcase in NYC since Def Poetry Jam on Broadway in 2008, event organizers say; tickets are on sale now starting at $50.
For The Apollo event, event organizers hosted a contest on social media inviting anybody to enter for a chance to perform. More than 200 people submitted videos of their poetry, and organizers are announcing the winners on Instagram.
The Apollo showcase will triple the capacity for the usual events by "poetry me, please."
"It's going to be huge," organizers Rashad Brown says. "This is going to be PMP making history at the Apollo."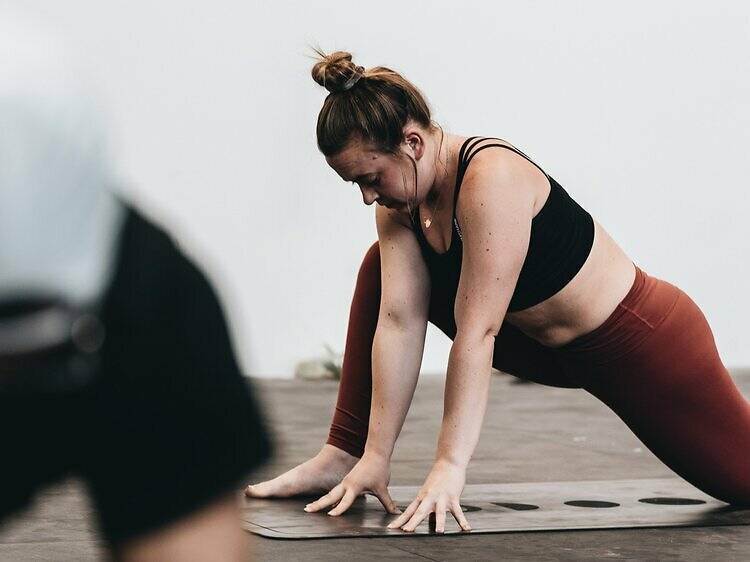 32. Do free yoga at Chelsea Market
Sports and fitness
Yoga & Pilates
Wake up with the sun for a morning yoga class with Chelsea Piers Fitness has you covered.
Head to the Maker's Room at Chelsea Market for a free 7am all-levels vinyasa flow class every Thursday morning. Just be sure to bring your own yoga mat and towel and register in advance. It'll be a good way to embrace the vinyasa flow all throughout your day. Programming runs through the end of the year.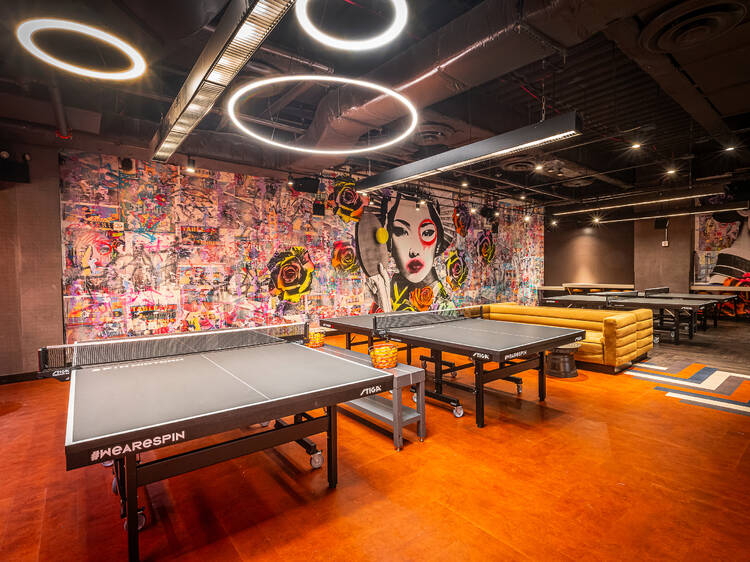 33. Play ping-pong near Times Square
Sure, pickleball is all everyone is focusing on these days, but there's just something about a classic game of ping pong that tickles the average New Yorker's fancy, which is why we're so excited about the opening of the second SPIN location in New York, which will actually function as the brand's flagship moving forward, taking over the space formerly occupied by Carolines on Broadway.
SPIN Midtown is officially open at 1626 Broadway, between 49th and 50th Streets. The ping pong social club stays true to its mission of celebrating the game, albeit adding modern touches to both the space and its offerings—starting with Spinny, a robotic ping pong arm with, according to an official press release, "artificial capabilities that optimize play for novices and pros alike."
You'll get to play with Spinny at one of ten Olympic-sized table tennis tables found underground (don't worry about getting lost: a trail of neon lights will lead the way).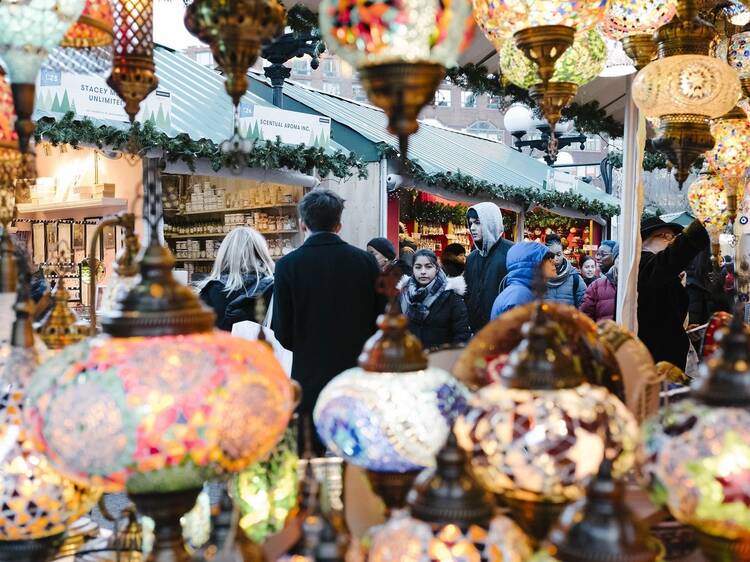 34. Shop NYC's holiday markets
NYC is packed with holiday markets every fall with holiday spirit and unique gifts. While fancy Christmas window displays may entice you, NYC's holiday markets offer a chance to shop local. With everything from clothing to holiday ornaments to artwork, there's something for everybody on your holiday shopping list.
Shopping for the perfect gift doesn't have to be stressful; make it fun at these holiday markets.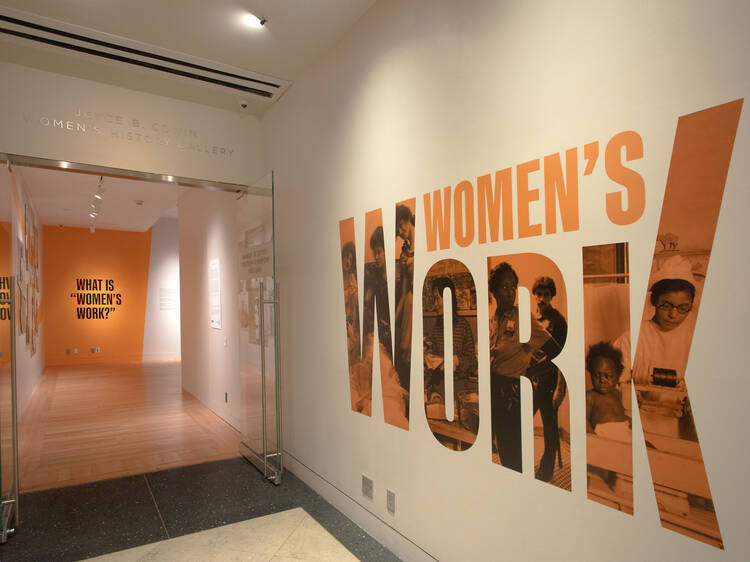 35. Commemorate the power of women's work
The phrase "women's work" is often used derisively to indicate labor that's seen as "less than," but a new exhibit at New-York Historical Societ y reclaims that phrase. Aptly titled "Women's Work," the show chronicles the history of women's contributions to labor and how those efforts are both inherently political and essential to American society.
The exhibit features dozens of objects in the museum's collection from indenture documents to medical kits to military uniforms. With items ranging from the 1740s to today, the show celebrates the strides society has made in equality while not shying away from highlighting the gender-based inequalities that persist today.
"Women's Work" is on view through August 18, 2024 in the Joyce B. Cowin Women's History Gallery at New-York Historical Society on the Upper West Side.
36. Celebrate precious pooches and fab felines at Fotografiska
If scrolling through social media to see pictures of cute dogs and hilarious cats is a favorite pastime of yours, then this new exhibit at Fotografiska is a must-see. Titled " Best in Show ," the exhibition explores the role of furry and feathered friends in our culture through more than 100 incredible photographs.
Photos show dogs in a variety of situations, like getting baths, posing, partying, shaking their heads and even dressing up in fancy "cones of shame." Cats, rats, bunnies, birds, reptiles, turtles and fish get their moment in the spotlight, too, at this exhibition on view in the Flatiron District through January 2024.
The show showcases works by 25 renowned photographers. That includes William Wegman's famed Weimaraner portraits, pictures by Sophie Gamand of dogs taking baths and images by the world's first professional cat photographer Walter Chandoha. From candid photos of pets at home to posh portraits of pups at the Westminster Dog Show, each image explores the unbreakable bond between humans and their pets.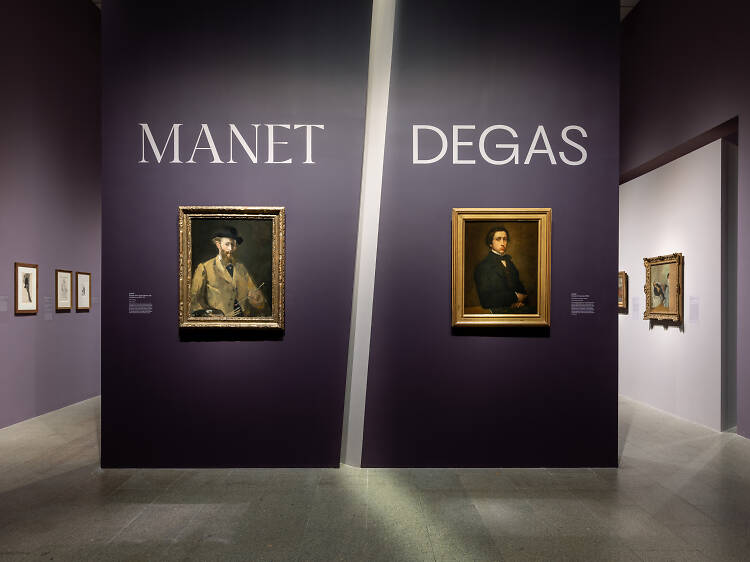 37. Learn about frenemies Manet and Degas
When genius meets genius, there's often an explosion of creativity and inspiration but sometimes it leaves relationships in shambles. Enter Édouard Manet and Edgar Degas—two of modern art's biggest players—who were actual "frenemies" to the very end.
In fact, the relationship was so fraught that Manet once ripped a beautiful Degas painting in half!
Drama among artists is what we live for, so this fall, The Metropolitan Museum of Art's new exhibition, "Manet/Degas" will be the one to see. Starting September 24, it is the first art show to put the French impressionists' relationship on blast and expose the sort of dialogue they had together through their art.
Across 160 paintings and works on paper, " Manet/Degas " unfolds a tale of two wealthy French artists who were undeniably inspired by each other but just couldn't keep it together.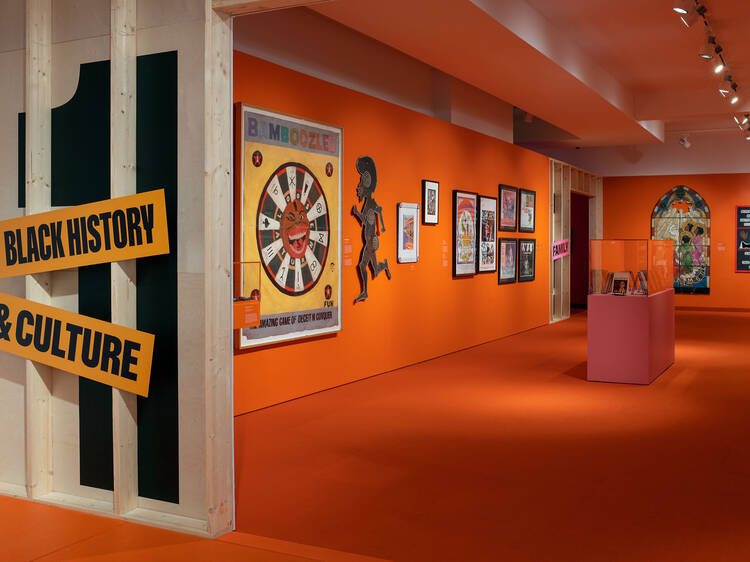 38. Check out an immersive Spike Lee exhibition
He's one of our most famous New Yorkers—and now legendary director Spike Lee ( Do The Right Thing , Crooklyn , The 25th Hour ) is getting his own immersive installation at the Brooklyn Museum this fall.
Running through February 4, 2024, " Spike Lee: Creative Sources " will delve into the world, works and influences of the acclaimed director who, though born in Atlanta, Georgia, was raised and revered as one of New York's own, particularly in the borough of Brooklyn.
The exhibit will feature more than 300 works from Lee's personal collection, "items that have been touchpoints for Lee and the topics he explores on-screen," the museum said.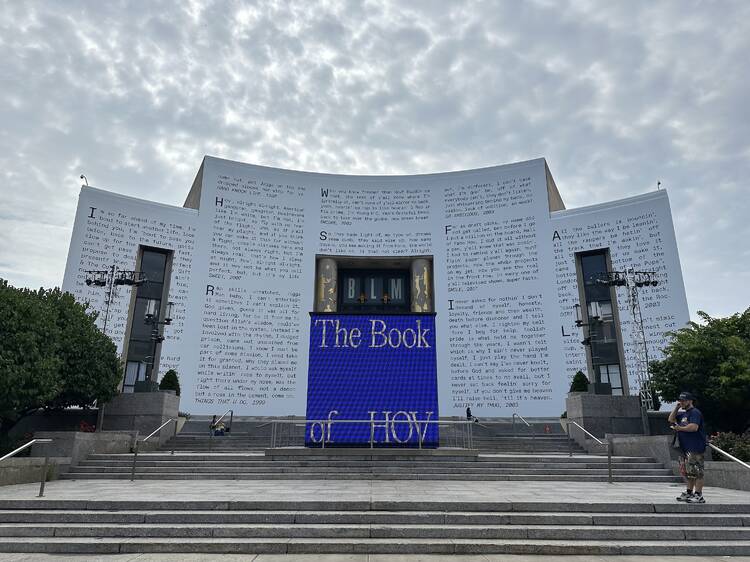 39. Catch the Jay-Z exhibit before it ends
From The Marcy Houses to the biggest stages in the world, Jay-Z has always represented Brooklyn. Now Brooklyn is radiating that love back to him with a major, free exhibition called The Book of HOV on view at Brooklyn Public Library.
The exhibit chronicles the journey and impact of Shawn Carter through thousands of archived objects, including original recording masters, never-before-seen photos, iconic stage wear, prestigious awards and videos. Roc Nation created the exhibit as a surprise to the renowned hip-hop star as the city celebrates 50 years of the genre that started right here in New York City.
See it at Brooklyn's Central Library along Grand Army Plaza during regular library hours through December 4, Jay-Z's birthday.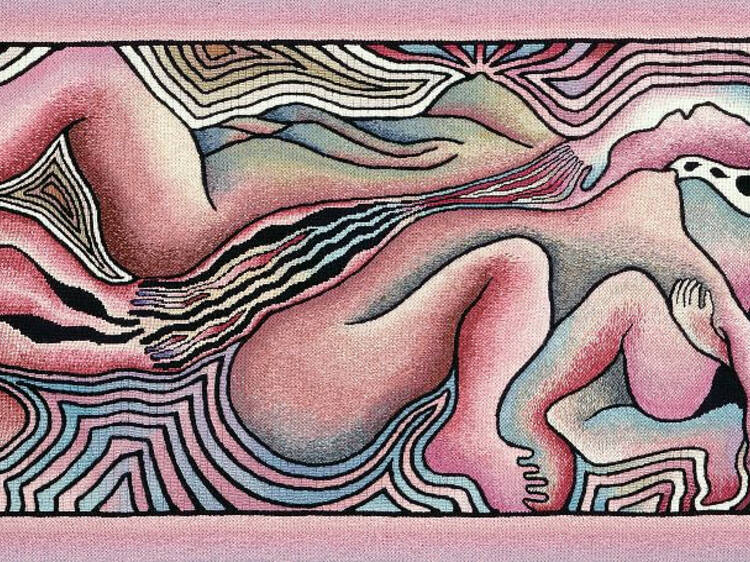 40. Discover "Judy Chicago: Herstory"
For the first time, a New York museum will present a comprehensive survey of work by feminist artist Judy Chicago. "Judy Chicago: Herstory" will span the artist's 60-year career across painting, sculpture, installation, drawing, textiles, photography, stained glass, needlepoint, and printmaking.
"Herstory" will trace the entirety of Chicago's practice from her 1960s experiments in Minimalism and her revolutionary feminist art of the 1970s to her narrative series of the 1980s and 1990s in which she expanded her focus to confront environmental disaster, birth and creation, masculinity, and mortality. Contextualizing her feminist methodology within the many art movements in which she participated—and from whose histories she has frequently been erased—"Herstory" will showcase Chicago's tremendous impact on American art and highlight her critical role as a cultural historian claiming space for women artists previously omitted from the canon.
See the show through January 14, 2024.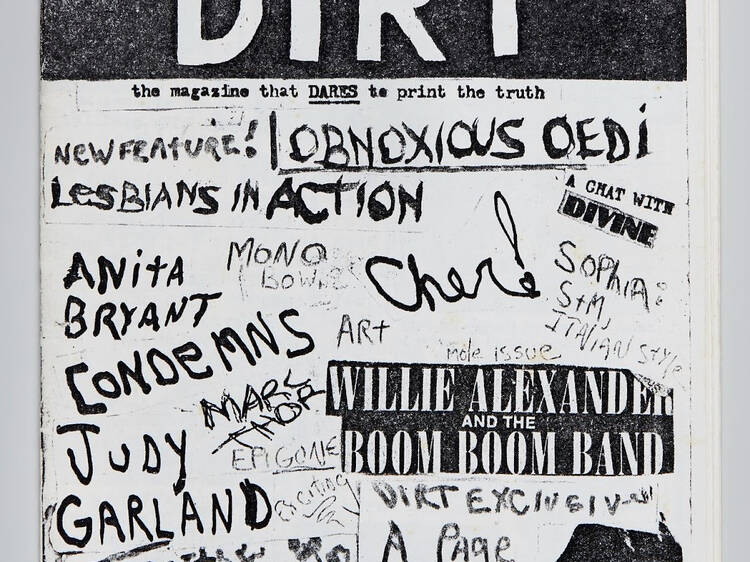 41. Explore "Copy Machine Manifestos: Artists Who Make Zines"
In a pioneering exhibition, the Brooklyn Museum will present the first-ever museum show dedicated to zines by artists in North America. "Copy Machine Manifestos: Artists Who Make Zines" encompasses more than 800 objects examining how artists have used the medium of zines over the past half century.
This exhibition explores the largely unexamined, yet vibrant aesthetic practice of zines. Zines have been widely used to create and foster communities outside of dominant culture since the early 1970s, when more affordable reproduction technologies like the photocopy machine became widely accessible. The exhibition documents the zine's relationship to a range of avant-garde practices and intersections with other mediums, including painting, drawing, collage, photography, performance, sculpture, video, and film. From conceptual art to punk and street culture to queer and feminist practices, this canon-expanding exhibition interrogates hierarchies between media and features artworks by nearly one hundred artists.
It'll be on view November 17, 2023–March 31, 2024.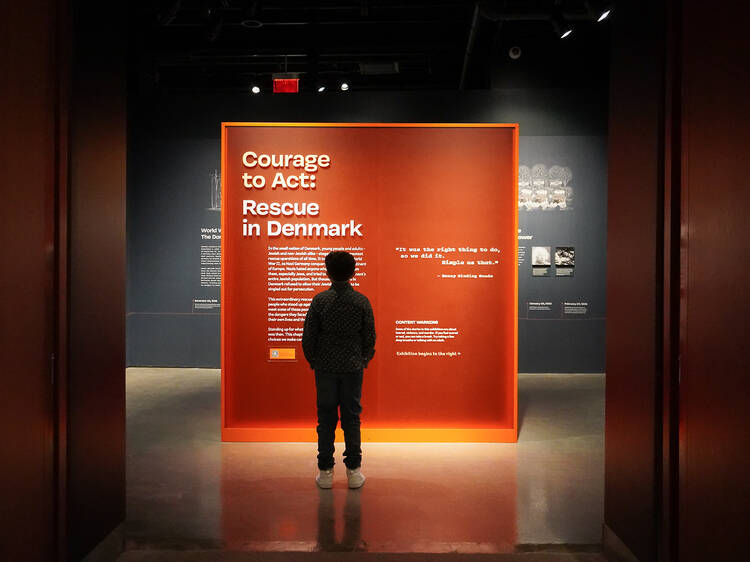 42. Visit the Museum of Jewish Heritage's first Holocaust exhibition for children
Eighty years ago, as World War II raged on, Danish citizens worked together to ferry 7,000 Jewish people to safety, keeping them out of concentration camps.
Now, New York City's Museum of Jewish Heritage - A Living Memorial to the Holocaust will commemorate that anniversary, known as one of the most effective examples of mass resistance in modern history. " Courage to Act: Rescue in Denmark " is now open; it's the museum's first exhibition developed for elementary-age students.
The exhibit focuses on themes of separation, bravery and resilience to help children ages 9+ reflect on the dangers of prejudice and on their own potential for courageous collective action.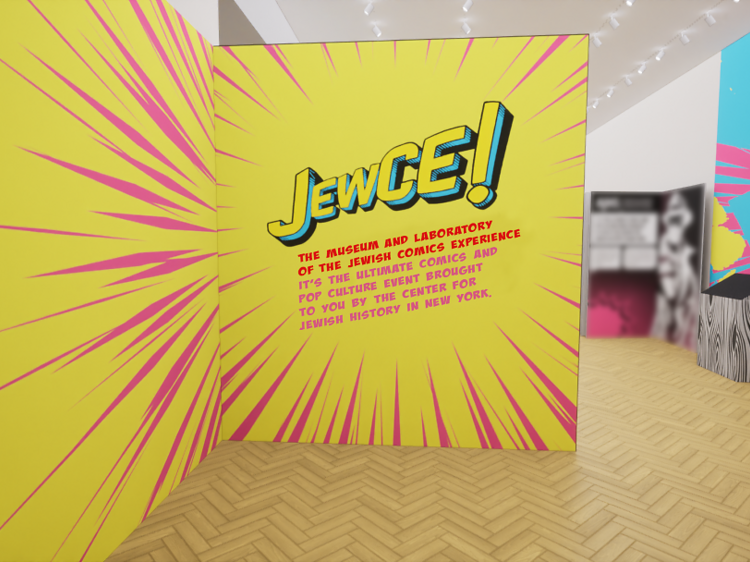 43. Experience The Museum and Laboratory of the Jewish Comics Experience
A new exhibition that celebrates Jewish comics is coming to the Center for Jewish History this fall. JewCE! The Museum and Laboratory of the Jewish Comics Experience will showcase the work of renowned Jewish comics writers and artists, including original artwork, historical artifacts, interactive installations that explore Jewish themes and narratives in comics and more.
Guests will also be able to try their hand at character creation, storyboarding and iconography as part of the Laboratory portion of the exhibit.
The exhibition is open through December 2023. It will also be presented alongside "JewCE: The Jewish Comics Experience," a Jewish comic book convention happening November 11-12.
Free tickets to the exhibition are available here .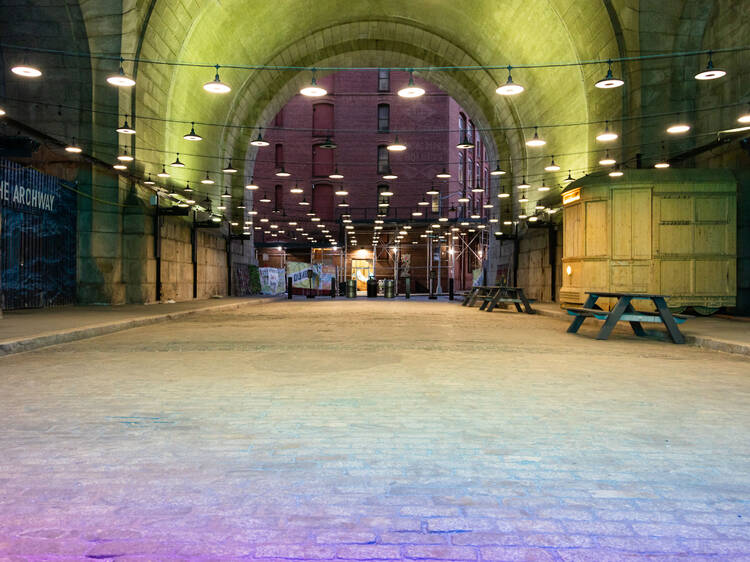 44. Get cultured at DUMBO First Thursday
Get a taste of Dumbo's art scene on the first Thursday of the month when participating galleries will stay open late for First Thursday. You'll get a chance to peruse the diverse selection of artwork the neighborhood's famous arts district and can even take an Insider's Tour led by a DUMBO arts professional.
First Thursday will be held this month from 6-8pm on November 2.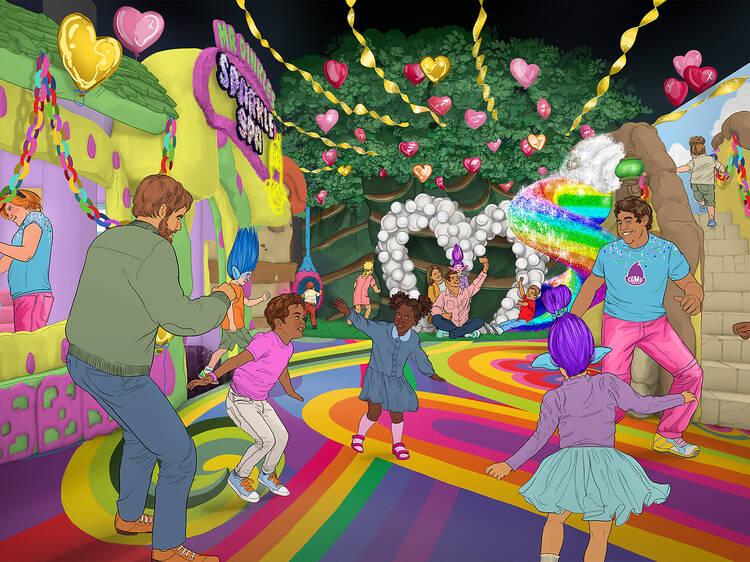 45. Experience an immersive Trolls installation
The CAMP flagship store at 110 5th Avenue by 16th Street will pay homage to new film Trolls Band Together. The installation will turn the 4,500 square feet of space into a rainbow-colored extravaganza complete with live music, dancing, glitter and more.
Trolls x CAMP will officially open on November 17; tickets are available for purchase right here .
Visitors will get to sing and dance to classic pop songs and new tracks—including *NSYNC's much-anticipated latest drop!—snap selfies with Branch and Poppy; spend some time at Mr. Dinkles' Sparkle Spa; play inside Bergen Town, the awesome Troll Tree and Vacay Island's pool noddle jungle gym and—wait for it!—slide through a Troll hair-filled tunnel that they are aptly referring to as a trunnel.
46. Shop for queer erotic art at Dandyland
Admire the work of 30 artists and vendors at "Dandyland," a queer erotic art and gift fair in Hell's Kitchen on November 18 with a pajama party theme.
The event began as a social response to the backlash against queer forms of artistic expression. "I feel strongly about embracing the activist element that existing as a queer person requires—especially as an artist," event organizer Patrick McNaughton tells Time Out New York .
The event runs at Boxers Hells Kitchen (9th Avenue near 50th Street). It's free to attend.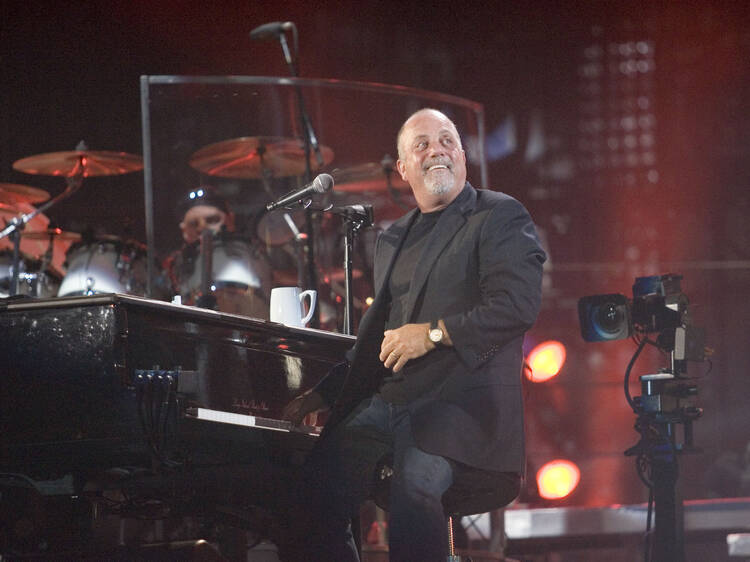 47. See a giant Billy Joel exhibit on Long Island
Given iconic artist Billy Joel's historical connection to Long Island, it's only natural that the area will be home to a giant exhibit about the artist.
Officially opening at the Long Island Museum and Entertainment Hall of Fame's (LIMEHOF) Stony Brook museum location at 97 Main Street in Stony Brook on November 24, "Billy Joel- My Life, A Piano Man's Journey" will showcase over 50 of the artist's personal items, many donated by Joel himself and never seen in public before.
Expect vintage instruments, awards, rare audio and video recordings, personal photos, memorabilia and behind the scenes clips to make up the unique exhibition and capture your attention.
Tickets for the exhibit, which is mounted a mere 90-minute car ride from midtown Manhattan, are available for purchase now right here .
[image] [title]
Discover Time Out original video
Press office
Investor relations
Work for Time Out
Editorial guidelines
Privacy notice
Do not sell my information
Cookie policy
Accessibility statement
Terms of use
Copyright agent
Manage cookies
Claim your listing
Local Marketing Solutions
Advertising
Time Out products
The Very Best Time to Visit New York (by a local!)
Adventurous Kate contains affiliate links. If you make a purchase through these links, I will earn a commission at no extra cost to you. Thanks!
When's the best time to visit New York? New York experiences all four seasons, and often temperature extremes — but I think the best time to visit New York is in the fall from September to November.
That said, that's just one small part of the year — and it could be completely different for you. You might hate that time of year if you came for festivals, or outdoor dining, or the cheapest prices. (And if you have kids or work in education, you might not be able to come then at all.)
So I set out to create the best guide on the best time to travel to New York, completely with temperature, atmosphere, crowd level, and event information.
I lived in New York for several years until recently, and living there was one of the great joys of my adult life. I know the city extremely well, and this guide is full of tidbits that you only get after living awhile in New York.
Like just how hot the 96th St. 1-2-3 platform gets in August. Or just how bad the crowds are on Fifth Avenue in December.
Or the incredible feeling you get when taking part in an activity with a huge crowd of strangers, whether it's a rare eclipse or a surprise Janet Jackson concert in your neighborhood.
In short — New York is a one-of-a-kind city, and you are going to have a wonderful time here, not matter what time of year you decide to go to New York. Let's get to the guide!
Table of Contents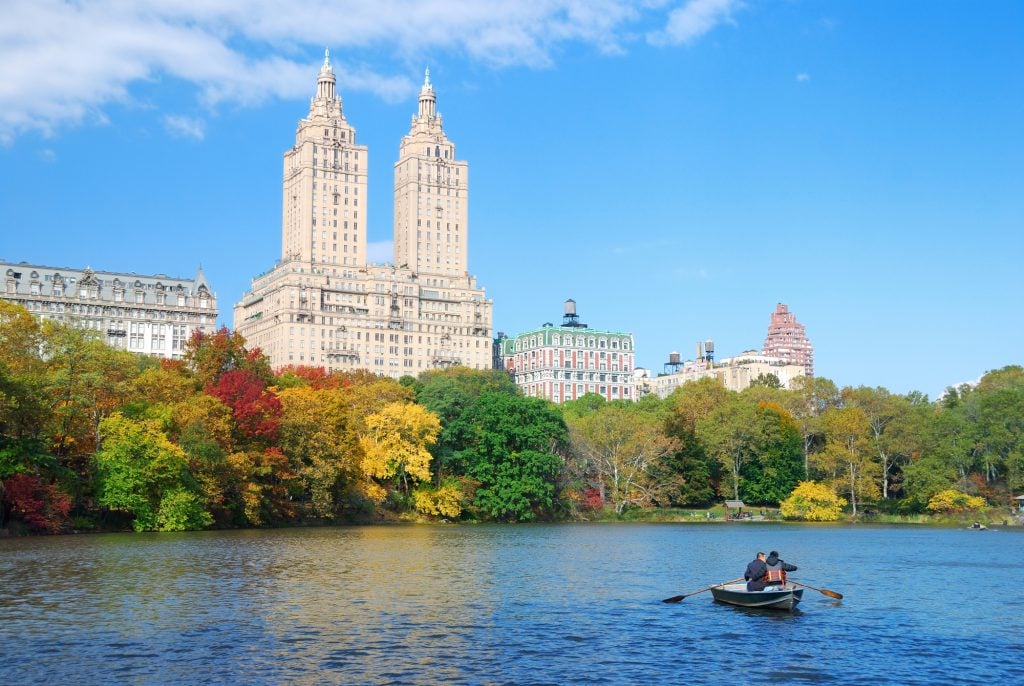 Best Time to Visit New York
The best time to visit New York is during the fall months: late September, all of October, and early November. This is for three main reasons:
The weather is fantastic. Nice, warm and cool temperatures that are perfect for strolling around outdoors. Some days you need no jacket; some days just a light jacket is perfect. One big difference from spring is that it doesn't rain as often during the fall.
Crowds have thinned out. New York's busiest seasons are from June through August and Thanksgiving through New Year's. Kids are back in school and many families are averse to traveling so early in the school year, and families comprise a decent percentage of New York tourists.
Prices have dropped. New York is always expensive, don't get me wrong, but hotel prices are much lower in the fall lower than during the summer months and the peak season between Thanksgiving and New Year's.
And a bonus reason: fall colors. That's just a bonus, in my opinion! You see the best fall colors in New York from mid-October to early November, peaking in late October. Don't miss the fall foliage in Central Park, Prospect Park, and Fort Tryon Park and the Cloisters.
I recommend visiting New York during the fall months , from late September through early November. May and June are nice, too.
In my opinion, the best month to visit New York is October , for beautiful weather and gorgeous fall colors.
There's lots to do in New York year-round, but we love September for family trips because most kid-friendly Big Apple attractions are empty.
In the winter temperatures are frequently below freezing, especially in January , but usually hover between 28-45 F (-2-7 C).
Festivals occur year-round in New York but there are many great ones in the summer, especially June , as well as between Thanksgiving and New Years'.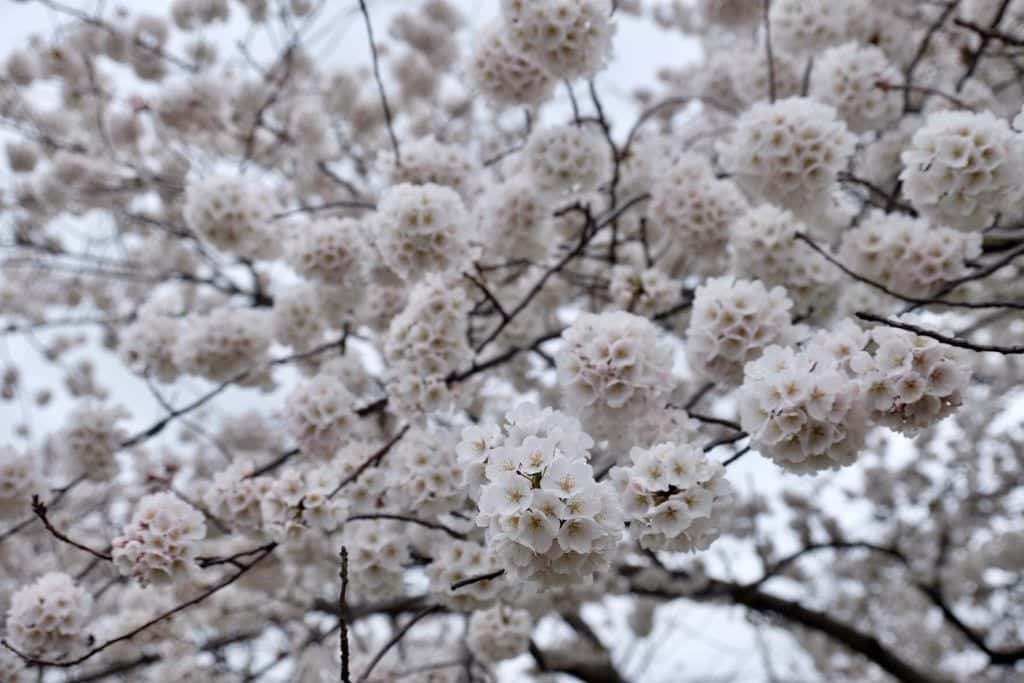 New York Weather
New York gets every kind of weather you can imagine . It experiences all four seasons and the weather fluctuates throughout the year.
In the winter you have plenty of subzero days and major snowstorms; the spring growsinto warmer and warmer temperatures, but with decent rain; summer is very hot with high humidity, and the fall is warm-to-cool with mostly clear skies.
There are pros and cons to each season in New York. Let's break down each season one by one.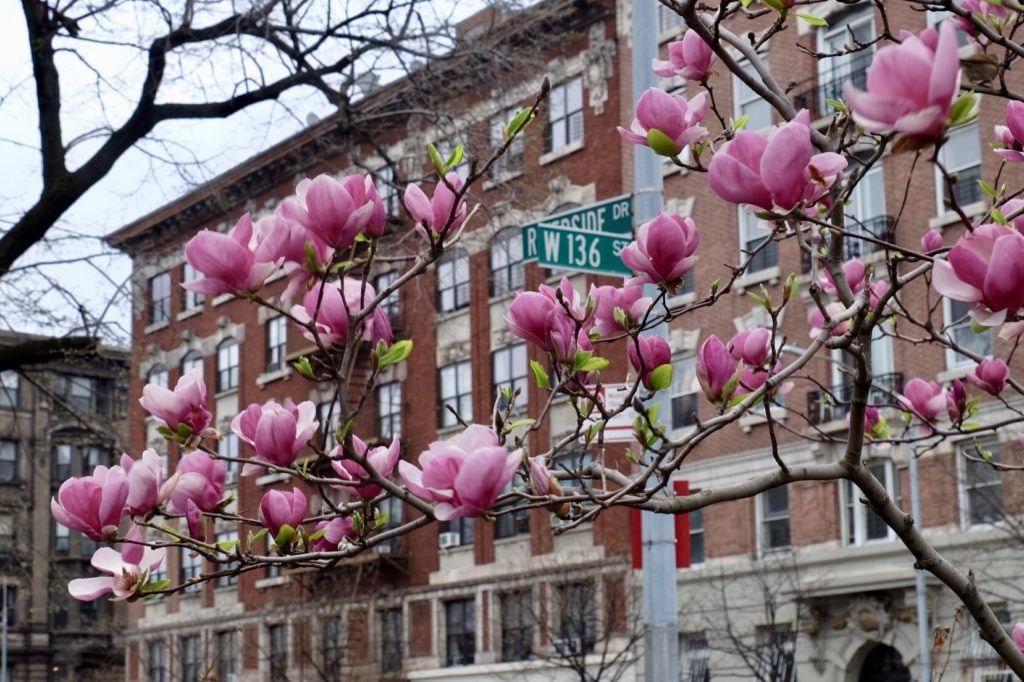 New York in Spring
Spring in New York is absolutely beautiful and a great time to visit . As long as you come during actual spring: early April through early June. March is still very much winter temperatures here.
Yes, New York has cherry blossoms, and they tend to bloom at the end of March or the beginning of April. They symbolize the beginning of warmer months ahead with their bright spring colors. Some of the best places to see cherry blossoms in New York are Central Park, Roosevelt Island, and the Brooklyn Botanical Garden, which has a cherry blossom festival in April.
One of my favorite things to do in New York in the spring is to wake up early and take a long, leisurely walk through Central Park, enjoying the fresh cool air and the dogs enjoying off-leash hours.
It can be a cheerful time to visit after a cold winter, but many days can be rainy. The temperature is comfortable for walking around and not too hot or too cold. It's good to have a light jacket and umbrella with you.
Also, you have those exceptionally warm days that pop up every now and then, usually in mid-April. I live for the first hot day of the year in New York because everyone empties into the parks and enjoys the glorious sunshine!
If you have a genie and can predict the future, THAT is the best time to go to New York — the first hot day of the year. But if you're feeling lucky, aim for the last week in April.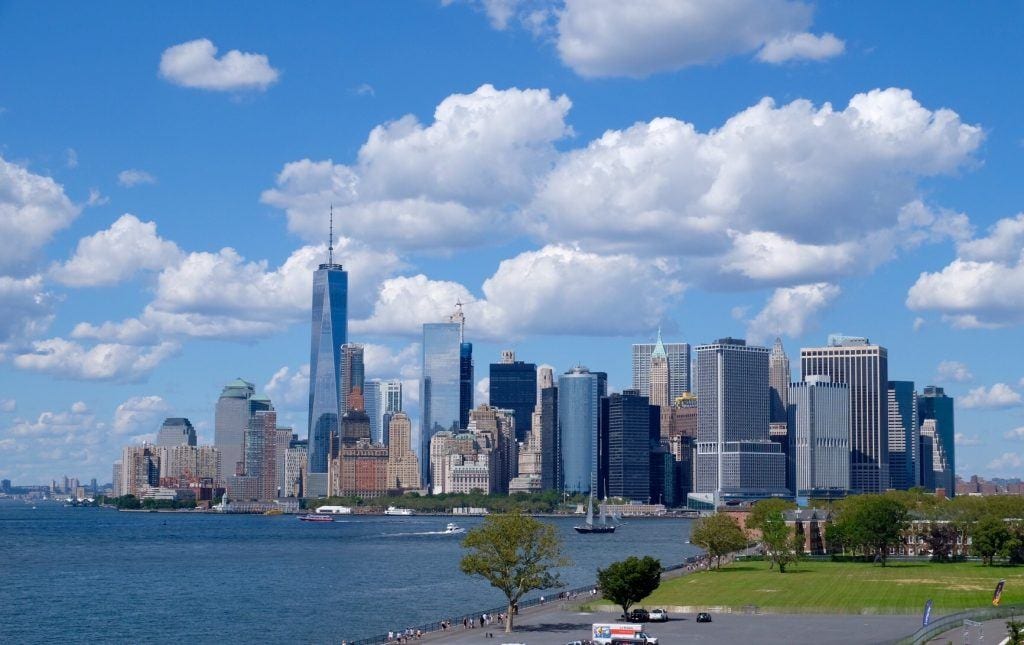 New York in Summer
Summer weather in New York is very hot and humid, which can be glorious, but also difficult to handle. Ah, New York in the summer is quite the contradiction.
On one hand, summer is when New York explodes into festivals and events, from Pride to the Mermaid Parade to the Jazz Lawn Party on Governor's Island. There's outdoor dining, rooftop parties, street festivals, and even time on the beach at Jacob Riis or the Rockaways.
On the other hand, summer can be miserable. The smell of garbage is particularly pungent in New York at this time of the year. Waiting for the subway can be on a platform 10+ degrees hotter than the temperature outside. And subway cars that have lost AC are their own brand of hell.
Honestly, I'm a big summer fan, but in New York I spend a lot of time visiting museums and doing indoor activities. I recommend doing the same, finding lots of places you can escape to if it gets too hot.
One of my favorite things to do in New York in the summer is to take the Staten Island Ferry. It's the best free activity in New York City, and standing outdoors on the ferry will give you some lovely breezes.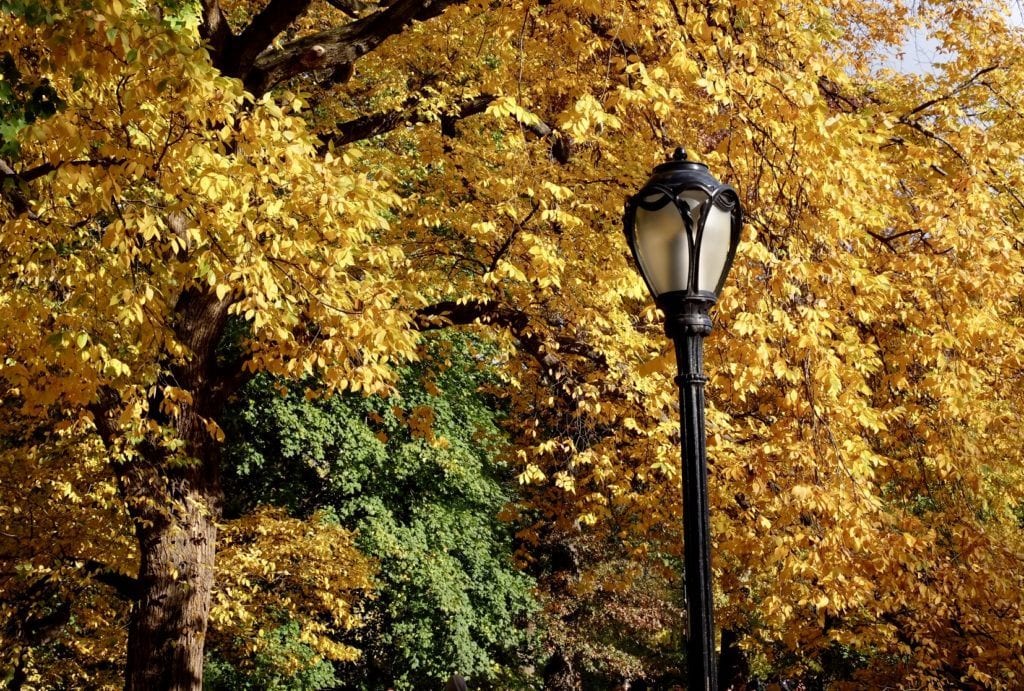 New York in Fall
Fall is a spectacular time to visit New York. It's the best of every world, as I mentioned above: comfortable temperatures for walking around and exploring; mostly clear skies and limited rain; colorful fall foliage; and smaller crowds and lower hotel prices than peak season.
One thing I've noticed in my years as a travel writer is that September and October are MAGICAL. This is when kids go back to school and parents don't want to travel that early in a new school year — so places are marvelously empty of kids.
Every fashionista knows that fall is the best season of the year for fashion — and New York is one of the most interesting fashion cities on the planet. Whether you go to Bryant Park for the shows or stroll through the streets of SoHo, fall is THE time for exploring fashion in New York.
One of my favorite things to do in New York in the fall is to get out my camera and explore different neighborhoods and their local cuisines: Prospect Heights for Caribbean curries; Flushing for Hong Kong egg tarts; Arthur Avenue in the Bronx for Albanian burek.
(Pretty different than the Times-Square-Empire State Building-Brooklyn Bridge-High Line tourist attractions route, don't you think?)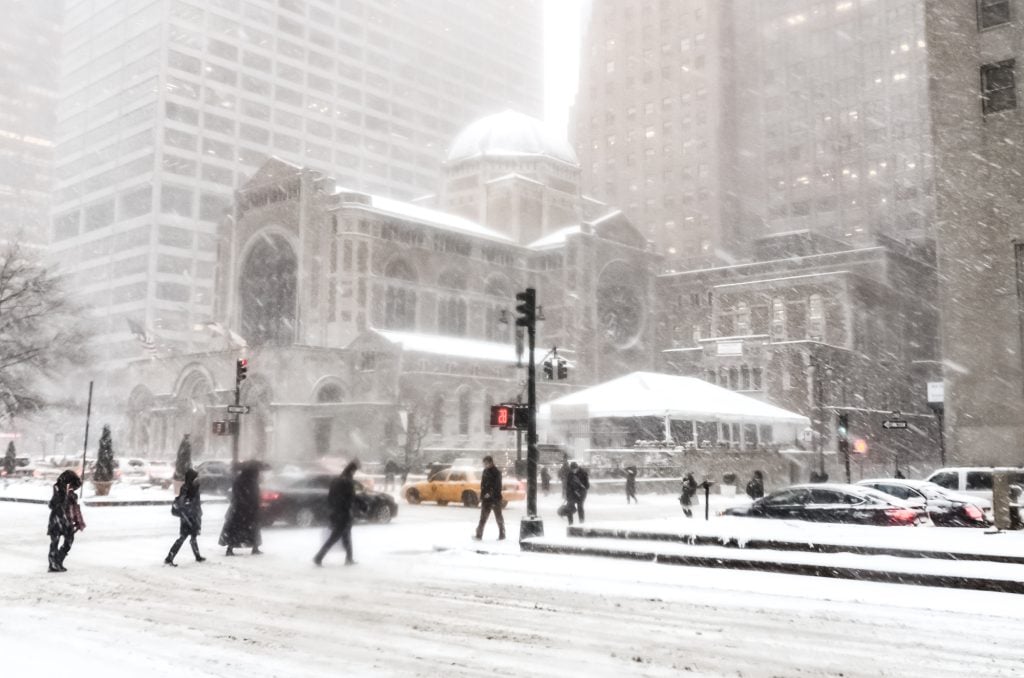 New York in Winter
When you live there, winter in New York sometimes feels eternally long and bleak, but there's nothing like the city under a fresh snowfall.
New York gets several major snowstorms during the winter months, most of them between early January and late March. (Though it's not unheard of to have a snowstorm in December or even as early as November.)
This is absolutely gorgeous — New York under a fresh snowfall is so lovely to photograph, especially Central Park and any neighborhood with brownstones. But that only lasts a few hours, and if the snow is deep, the city can grind to a halt.
Should you visit New York in the winter? I always say that you should only come here if you know what our winters are like. If you're from Chicago or Minnesota, come on in! You know what you're getting into. Good winter boots are BEYOND essential.
But if you're from Florida or Texas, I strongly urge you to come at another time. On the NYC subreddits there are always posts by travelers from warm climates who don't know how to deal with the cold and aren't enjoying their trip. (If this is you, go to Uniqlo or H&M and buy a bunch of winter gear. It will make it easier.)
Winter is also the cheapest time of year to visit New York — specifically early January through late March.
One of my favorite things I've ever done in winter is the no-pants subway ride! This event in January is organized over social media. Groups of participants ride a set route of the NYC subway together in full winter gear except pants, ending up in Union Square. Somehow it always ends up being the coldest day of the year, but that adds to the fun.
High Season and Low Season in New York
Generally speaking, high season in New York is during the summer months, from June through August. This is when you have the biggest crowds and the highest prices. There is also a second high season in New York between Thanksgiving and New Year's, when New York goes all out for Christmas and the holiday season.
Some peak days in New York, when accommodation is at its most expensive, are New Year's Eve, Thanksgiving, and Christmas.
There are also some paradoxes during high season. On Memorial Day, the Fourth of July, and Labor Day, the city empties out as New Yorkers head for the beach. This can be a very pleasant time in local neighborhoods that don't get a lot of tourists.
Low season in New York is from January to March. During this time you have winter weather and lots of unpredictable snowstorms. If you're used to cold winters, this can be a great time to visit, as you'll be able to enjoy lower hotel rates, visit uncrowded museums, and get cheap Broadway tickets.
Best Month to Visit New York
What's the best month to visit New York? Usually I say October, but that's not the whole story.
It depends on who you are and what kind of trip you want to have.
I've broken down every month in New York into atmosphere, weather, and events.
New York in January
January is the coldest month in New York and other than New Year's, it's not a busy time to visit. After the holiday season, prices drop and it's one of the cheapest times of the year.
The average temperature in New York in January can range from 27 to 39 Fahrenheit (-3 to 4 Celsius). You can also expect snow in January, and likely multiple major snowstorms, in between a variety of sleet, rain, and wintry precipitation.
Events in New York in January include the Three Kings Day Parade in East Harlem, the world-famous Westminster Kennel Dog Show , and Broadway Week , when Broadway shows have 2-for-1 tickets.
New York in February
February is a slow month in New York and one of the cheapest months out of the year. The cold, snowy weather of February keeps tourists away.
Average temperatures in New York in February range from 28 to 41 Fahrenheit (-2 to 5 Celsius) and you can expect a few major snowstorms, along with various other wintry weather.
Events in New York in February include the Lunar New Year Parade in the city's numerous Chinatowns, the beginning of the multi-month Orchid Show at the New York Botanical Gardens, and NYC restaurant week , when restaurants offer low-priced specials.
New York in March
March is the last of the cold months in New York and much more winter than spring. It's still a cheaper time of year with fewer tourists because it's too cold for spending much of the time outdoors.
You can expect average temperatures in New York in March to be 36 to 50 Fahrenheit (2 to 10 Celsius). There is usually at least one snowstorm in March as well, sometimes more than one, and the weather still feels like winter through the end of the month.
Events in New York in March include the St. Patrick's Day Parade along Fifth Avenue, the New York International Children's Film Festival , and the Macy's Flower Show in their flagship store on 34th Street.
New York in April
April is when New York starts to awake into spring, which makes it a lovely time to visit New York. In the early days of April, you can find cherry blossoms blooming and colorful flowers all around. Temperatures are moderate, though you may have a few cold and hot days mixed in.
Weather-wise, it can be a bit all over the place — some rainy days, some sun, some foggy mornings, a lot of cloudiness — but the weather is warming up and spring has sprung.
Average temperatures in New York in April range from 45 to 61 Fahrenheit (7 to 16 Celsius), though you'll probably enjoy one or two super-warm days near the end of the month!
Events in New York in April include the New York Easter Parade along Fifth Avenue, Sakura Matsuri Cherry Blossom Festival at the Brooklyn Botanical Garden , and Earth Day , which brings in a variety of events.
New York in May
May is a great month to visit New York, especially if you like flowers. Spring is in full effect, the flowers are lovely and temperatures are comfortable for being outside. It's just before summer begins and tourists make their way to the city, so May is the perfect time to beat the major crowds.
You can expect the average temperature in New York in May to be around 54 to 72 Fahrenheit (12 to 22 Celsius).
Events in New York in May include Bronx Week , celebrating everything about the northernmost borough; NYCX Design , showcasing interesting designs of all kinds, and the Ninth Ave International Food Festival in Hell's Kitchen.
New York in June
June marks the start of summer in New York, and if you have your heart set on a New York summer trip, we recommend June over hotter, more humid July and August. Early June is much more spring-like and you'l experience more rain, but by late June, sizzling summer has set in.
You can expect temperatures in New York in June to be around 64 to 79 Fahrenheit (18 to 26 Celsius), and for it to be much warmer toward the end of the month than the beginning of the month.
Events in New York in June include NYC Pride , a full and boisterous celebration of all things queer; the costume-filled Coney Island Mermaid Parade , and the New York Jazz Age Lawn Party on Governors' Island.
New York in July
July is the hottest month in New York, and there are plenty of tourists in the city at this time. You can expect humid, sticky weather that can get uncomfortable for spending much of your time outdoors.
The average temperature in New York in July ranges from 68 to 84 Fahrenheit (20 to 29 Celsius), and the humidity can make it feel even hotter.
Events in New York in July include the Nathan's Famous Fourth of July Hot Dog Eating Contest in Coney Island; Shakespeare in the Park , with performances in Central Park, and Harlem Week , a monthlong celebration of New York's coolest neighborhood.
Read More: 100+ Best Things to Do in Harlem
New York in August
August in New York is another hot and humid summer month. It's also a month when many New York's escape the city, so it might have a less-crowded feel in less-touristy neighborhoods. Tourist crowds begin to slowly disperse by the end of the month.
The average temperature in New York in August can range from 68 to 82 Fahrenheit (20 to 28 Celsius).
Events in New York in August include the Hong Kong Dragon Boat Festival on Meadow Lake in Flushing Meadows in Queens, the Charlie Parker Jazz Festival in the East Village and Harlem, and the US Open in Flushing Meadows, Queens.
New York in September
September in New York marks the start of fall and is one of the best months of the year to visit NYC. The air is a comfortable temperature, there are fewer tourists in the city, and the leaves start changing color. It's a wonderful time of year and when New York is at its best.
Average temperatures in New York in September range from 61 to 75 Fahrenheit (16 to 24 Celsius). Early September is much more like summer than fall.
Events in New York in September include the Festival of San Gennaro , the patron saint of Naples, in Little Italy; the Armory Show , one of the world's major contemporary art shows; and the fall edition of Broadway Week , when Broadway shows have 2-for-1 tickets.
New York in October
October is the best month to visit New York: full stop. It's at the peak of fall, the leaves are all different colors, and everyone seems to be in a great mood. Prices and tourist levels begin to slowly drop and it's the perfect weather for walking around outdoors.
You can expect average temperatures in New York in October to be around 50 to 64 Fahrenheit (10 to 18 Celsius).
Events in New York in October include the New Yorker Festival , where intellectual leaders come to give talks; New York Comic-Con , celebrating all things geeky; and of course Halloween, including the world-famous NYC Village Halloween Parade .
New York in November
November in New York is very much an in-between time of year. Fall is ending and winter is just beginning. You won't really need to worry about snow at this point, unless there's a rogue flurry, but it will start cooling down fast.
November can be a good time of year to visit New York because it's not quite too cold to spend time outdoors. The Thanksgiving holiday, however, brings peak crowds and pricing.
You can expect the average temperatures in New York in November to range from 41 to 54 Fahrenheit (5 to 12 Celsius).
Events in New York in November include the New York City Marathon , which draws runners and spectators from around the world; the NYC Comedy Festival , which draws tons of big names; and of course the Macy's Thanksgiving Day Parade .
New York in December
December in New York is cold, but rarely very snowy. Some people think the best time to visit New York is during the Christmas season, so get ready for high prices and huge tourist crowds! If you enjoy the holidays, it can be a great time to visit New York, but it will be too cold to spend all of your time outdoors.
You can expect average temperatures in New York in December to be around 32 to 43 Fahrenheit (0 to 6 Celsius).
Events in New York in December include the Rockettes' Radio City Christmas Spectacular ; the Rockefeller Center Tree Lighting ; and New Year's Eve in Times Square .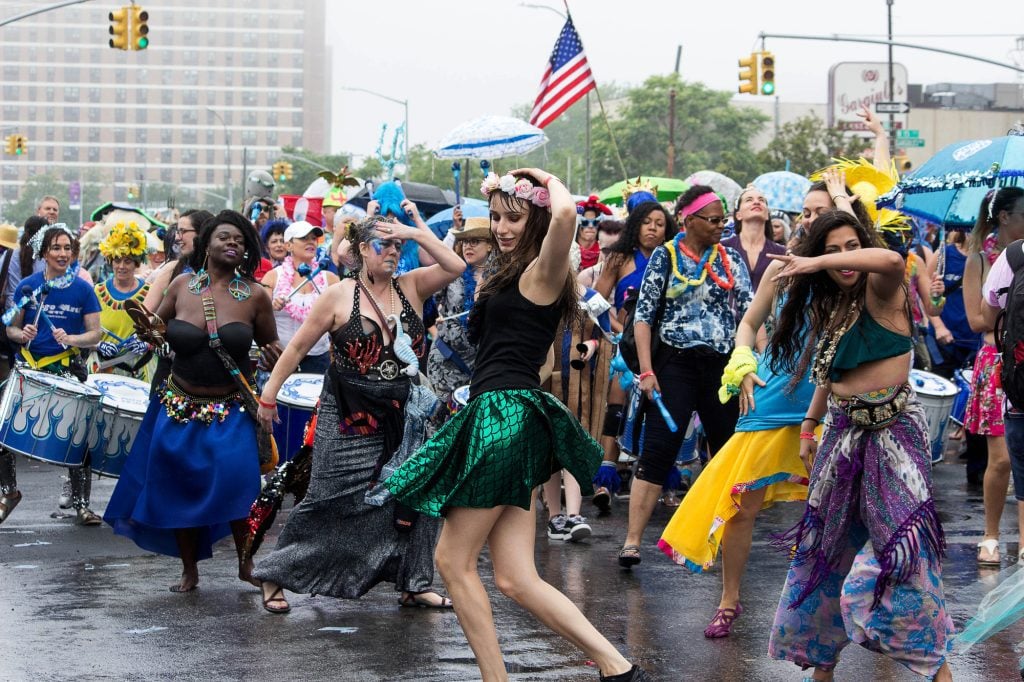 Best Festivals in New York
New York throws some great festivals, especially in the summer and during the holidays. People from all over visit New York just to experience some of the festivals that take place each year.
Honestly, there are so many different festivals that we couldn't possibly include them all in this post. Instead, here's an overview of the best and biggest events of the year:
NYC Pride : In June, millions of people take place in NYC Pride, a series of events celebrating the LGBTQ community, culminating in a parade through downtown Manhattan. Nobody does pride like New York City!
Halloween: The New York City Village Halloween Parade takes place on Halloween night, October 31st, each year in the Greenwich Village neighborhood of Lower Manhattan. It's a great opportunity to get creative and dress up in costumes and enjoy the parade and parties all around New York.
Jazz Age Lawn Party : Located on Governors Island in June, this weekend-long event celebrates New York City's prohibition era. It's a fun opportunity to travel back in time, dress as someone from the 1920s, and enjoy an exciting and informative event related to American history.
Coney Island Mermaid Parade : Held in June on Coney Island in Brooklyn, New York, the Mermaid Parade is the largest art parade in the United States. It's an unforgettable event and a great place to let loose and discover your inner sea creature.
Macy's Thanksgiving Day Parade : Occurring on the fourth Thursday in November, the Macy's Thanksgiving Day Parade is the world's largest parade and famous for its enormous balloons and performances on parade floats.
Christmas: New York gets into the holiday spirit from Thanksgiving to New Years' Day. Around Thanksgiving, you can find Christmas markets, the Rockefeller Center Christmas Tree, shows, lights, and displays throughout New York. (Pro tip: the best place to see Christmas decorations is Dyker Heights in Brooklyn. They go ALL OUT.) The events that take place make it an exciting time to visit.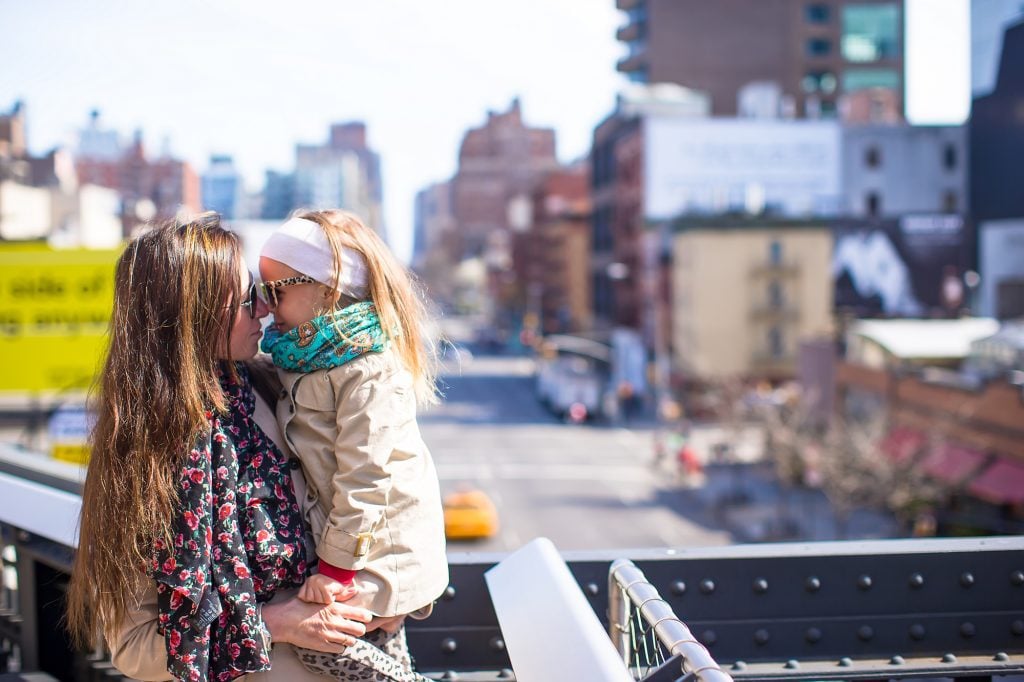 Best Time to Visit New York with Kids
Is New York a good destination to visit with kids? Absolutely. New York is one of the safest big cities in the US and it's unparalleled in terms of fun kid-friendly activities. If you take your kids here, they will remember it forever.
The great thing about New York is that it can be fun to visit any time of year! The best time to visit with kids is either in the spring or fall when the weather isn't too hot or too cold and there are fewer tourists.
Here's a New York family travel hack: if you homeschool or follow a non-traditional school schedule, September is when the rest of the world is back at school. Get ready to enjoy kid-friendly attractions without the crowds.
Cheapest Time to Visit New York
The cheapest time to visit New York is during the winter months: January, February, and March. Accommodation are at their lowest prices. Flights and trains tend to be cheap, too, outside of holiday weekends like Martin Luther King Day. And a lot of Broadway shows have cheap tickets available (nope, not Hamilton so much, but pretty much anything else).
However, keep in mind that New York is cheap for a reason: winters here are harsh. As I wrote in my What NOT to Do in New York post, if you're from Minnesota, you know what you're getting into. If you're from Texas, you're going to struggle.
Overall Best Time to Go to New York
Overall, I think October is the best month to visit New York — but if you have leeway, late September, all of October, and early November are the best time to go to New York. You will absolutely love the big city at this time of year.
Planning a trip to NYC? Let me help!
Solo Female Travel in New York: Is it Safe?
What NOT to Do in New York
The Best 124 Things to Do in Harlem
See all New York posts here .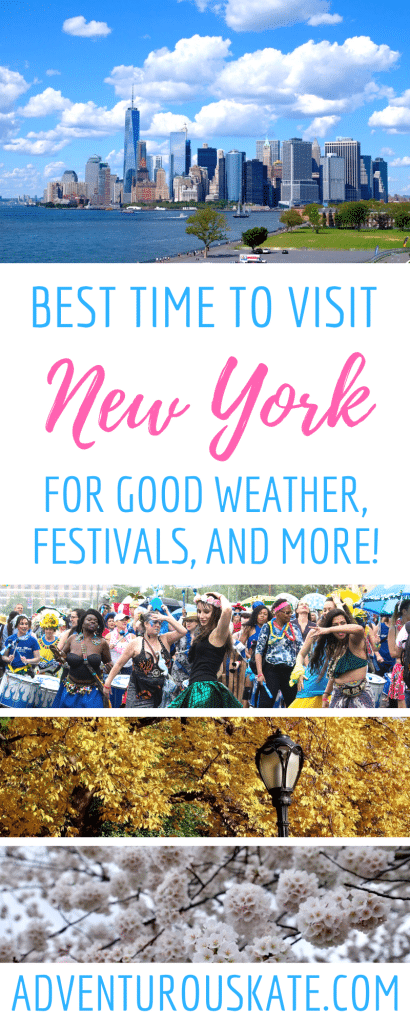 Have you been to New York? What time of year do you think is best? Share away!
1 thought on "The Very Best Time to Visit New York (by a local!)"
I love how you balanced your personal favorite without limiting the options. And the unique monthly suggestions with some lesser known festivals.
I am in agreement that if you will only visit NYC once, do it in the autumn – encountering a snowstorm or heatwave can make for an unpleasant trip, especially for a once in a lifetime trip. Although truly, NYC is the best, pretty much 365 days a year (says a born and bred New Yorker).
I was just in NYC the week before Christmas. And while I was watching some street performers in Times Square (I know – very touristy), and they were asking people where they were from, I just loved how many states were represented, and of course, some other countries. So truly, people from all over will find NYC is special anytime.
Leave a Comment Cancel Reply
Your email address will not be published. Required fields are marked *
This site uses Akismet to reduce spam. Learn how your comment data is processed .
Subscribe to the blog: First Name First Name Your email Your email Submit
Neighborhoods
Eat & Drink
See & Do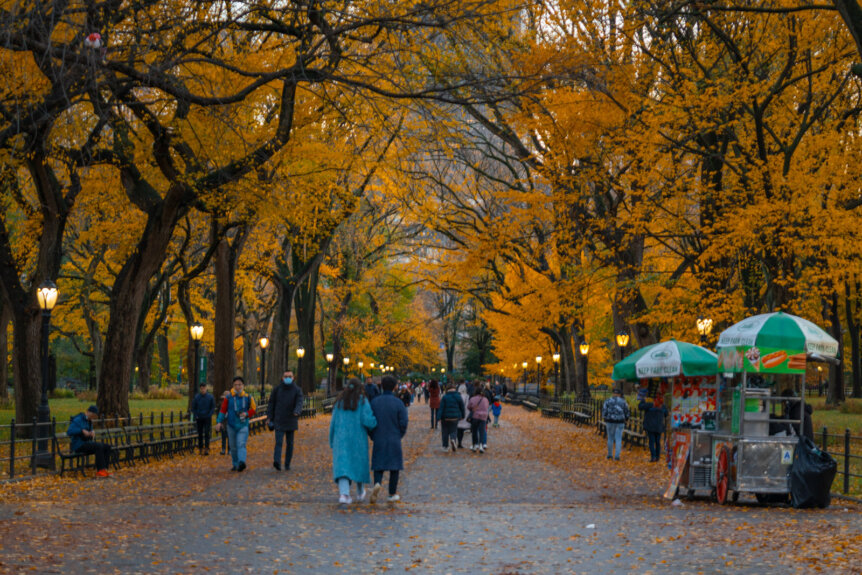 Exciting Things to do in NYC in November
In Guides , New York , See & Do by Scott H November 2, 2022 Leave a Comment
NYC in November is one of the more entertaining months to visit New York City. The month kicks off with the New York City Marathon, has the largest Thanksgiving Parade in the world, and at the tail end of November in NYC you start to see this transformation into one of the most holiday-themed cities in the world as this month kicks of the official Christmas season. Christmas displays that are mind-bendingly beautiful and it seems like the whole city gets in on the fun.
The beginning of November in NYC is less crowded with tourists and gets increasingly crowded towards the end. So if you are planning on trying to visit towards the end of November just be aware lines will be longer and prices will be a bit higher for hotels and transportation.
If you are seeing prices too high in Manhattan and can't find anything you can also stay in Brooklyn with really convenient travel options into Manhattan as well.
Since there are so big events happening during November in NYC that things can book up pretty quickly so unless you planned in advance and can nab reservations, you might be waiting for everything.
There are plenty of opportunities for free things to do in NYC . Not to mention many of the best things to do in NYC in November are completely free to enjoy as well.
Here's a great article for helping you plan New York City on a budget as you can find hotel deals and enjoy some of the best things to do in NYC from attractions, tours, and popular restaurants without the crowds.
This guide will cover some of the best things to do in New York City in November taking advantage of all the fun events, comfortable weather and outdoor activities, and more before it gets cold here!
NEW YORK IN NOVEMBER WEATHER
Speaking of cold, NYC weather in November is a month to bring layers. Even though October typically is when things get colder, November isn't quite cold enough all day so you might be really cold in the mornings. But then warm in the afternoon, and then cold again at night. So bring layers you can peel off in the event you're out all day.
Typically during November in NYC, the weather will be sunny or partly sunny. With 8 days with a chance of drizzle here or there but really only four days of rain during the month. You can expect it to be 55F (13C) during the day and 42F (6C) at night.
Of course, it goes without saying you'll do a lot of walking so bring some comfy shoes!
Things to do in New York in November
Cheer on or run in the new york marathon.
One of the most famous marathons in the world with more than 50,000 runners participating each year. This is your chance to cheer them on, or participate in one of the most fun and treasured marathons.
Remember that the marathon is 26.2 miles and NYC isn't that big so you will be affected by the road closures in some way shape or form so expect things to take a bit longer than normal even if you don't want anything to do with the marathon itself.
The annual marathon begins in Staten Island, goes through Brooklyn, Queens, the Bronx, and ends at the southwest section of Central Park. You can find the route here .
Fall Foliage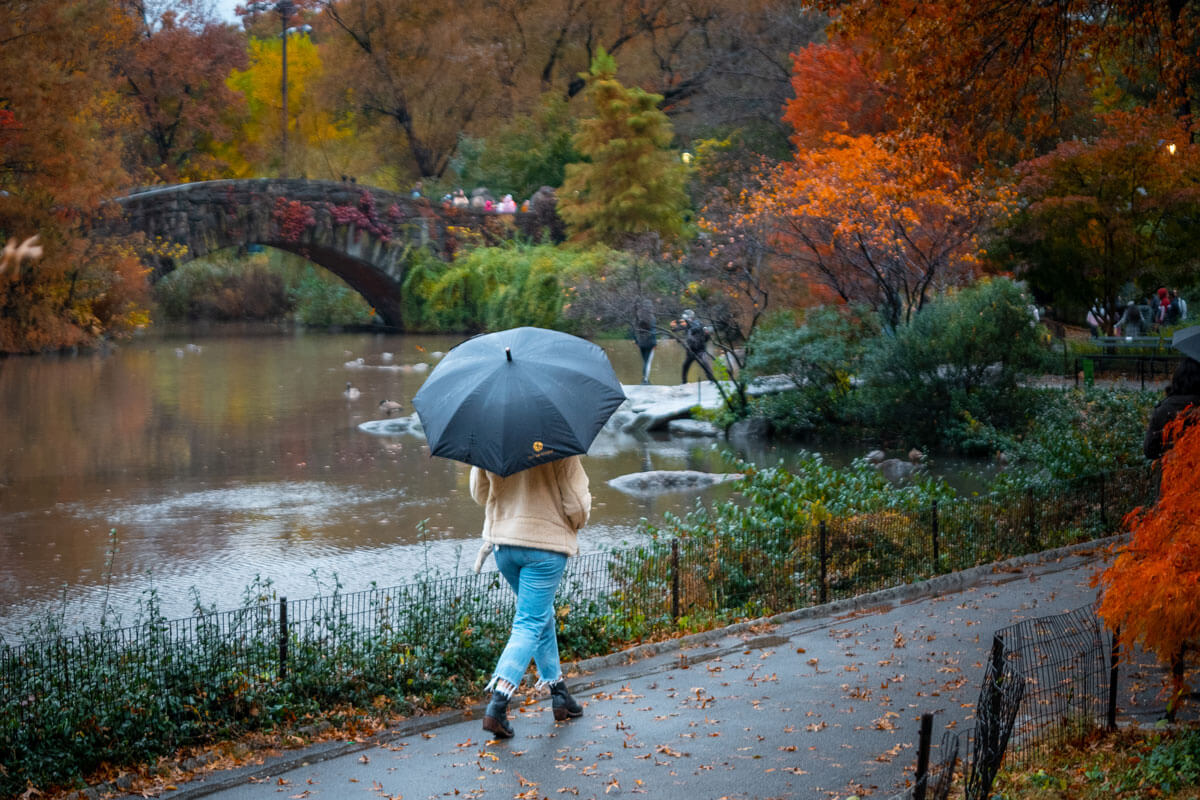 Did you know that New York City is the last area in the state and one of the last places along the Northeast Coast to have its fall foliage? Catch the dancing colors of red, yellow, orange, and browns across all the bucolic areas and parks in NYC !
There's nothing quite as magical as taking a stroll through the classic spots and hidden gems in Central Park during the fall like the Bethesda Terrace!
Or check out Prospect Park in Brooklyn including spots like Grand Army Plaza and the Prospect Park Boathouse for fall scenes that feel straight off of a postcard.
If you're looking for a bit of an adventure, head uptown to Fort Tryon Park for sweeping views of the Hudson River and New Jersey Palisades along with an array of fall hues in the trees. Be sure to also plan a visit to MET Cloisters while you're up here too.
And if you're looking for one of our absolute favorite places in NYC for fall foliage , head to Sunset Park in Brooklyn and take a walk around the gorgeous Victorian-era Green-Wood Cemetery which offers skyline views, a labyrinth of winding paths, and stunning architecture.
New York Comedy Festival
Who else loves a good laugh? One of the best things to do in NYC in November is enjoy a comedy show at one of the many venues around the city where the best names in show business perform during the annual New York Comedy Festival in the first half of November.
The week-long festival has hundreds of performers including stand up sets, improv shows, and headliners in over 100 shows at venues like Caroline's on Broadway, City Hall, and Madison Square Garden!
Check this year's lineup and get tickets at the New York Comedy Festival website .
Macy's Thanksgiving Day Parade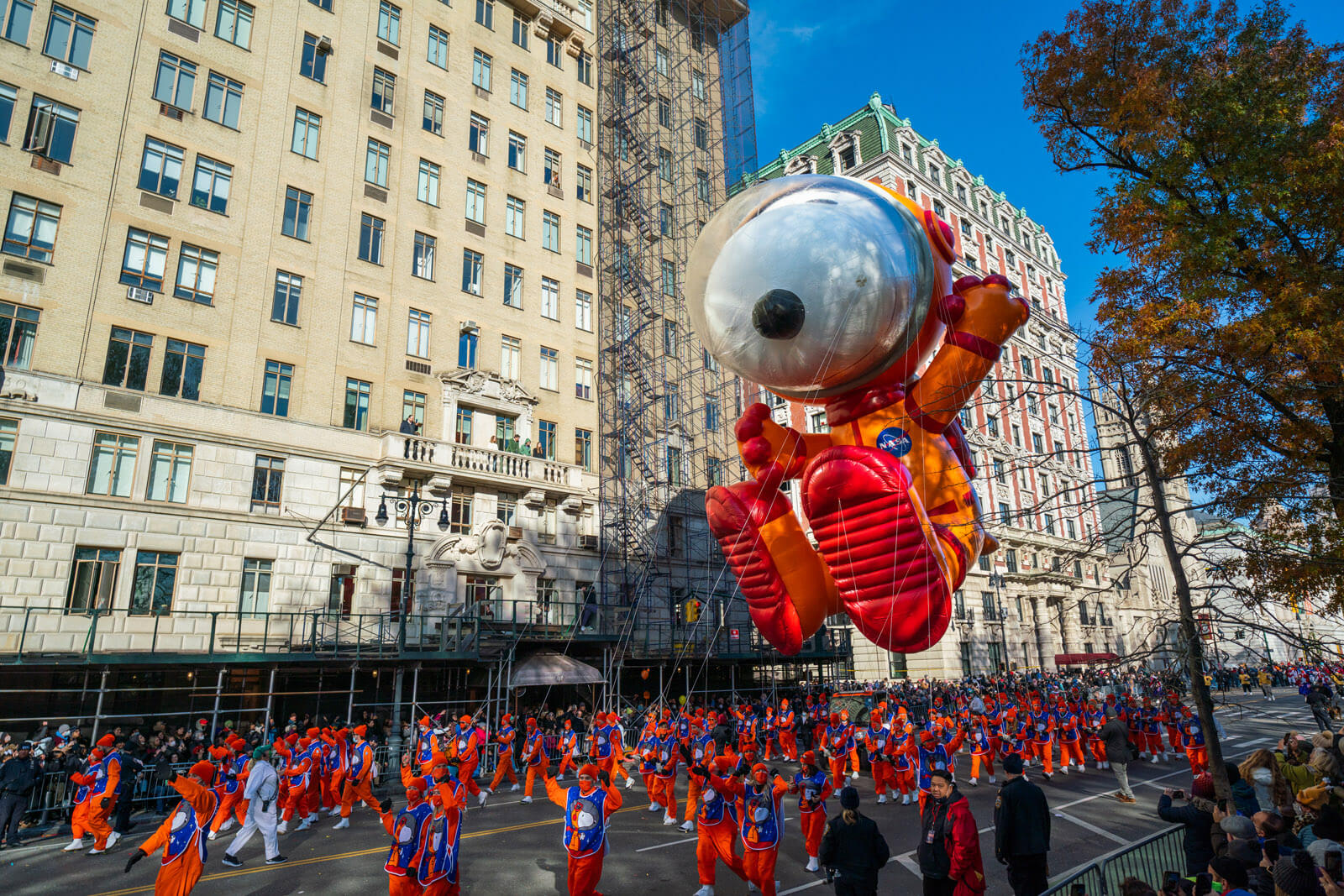 By far the biggest event of NYC in November. The highly anticipated and annual Macy's Thanksgiving Day Parade taking place in Manhattan and broadcast to TVs worldwide.
Featuring the famous larger than life character balloons, beautiful floats, celebrity performances, some of the most iconic and popular floats, and ending in front of none other than Macy's flagship store at Herald Square this is a chance to partake in the parade in person, or be an armchair spectator.
We went in person and LOVED it.
We went last year and had an absolute blast. It was a lot of fun to see the floats and performers up close and in person and experience a New York City Thanksgiving tradition since 1924!
Here are some general tips for attending the Thanksgiving Day Parade:
You'll want to dress warm! It will be much colder early in the morning when you get your spot and once you're there you won't be moving around much. Be sure to wear thick, warm socks, layers including a thick winter jacket, have gloves, and you may even want to bring a blanket to wrap up in as you won't be moving around a lot. Consider having a thermos of hot chocolate (or coffee, it's early!) and hand warmers are your friend!
Bring snacks and water. You'll be in one spot for hours. If you're with a group it will be easier to have one person leave and come back to your spot. We saw people leaving to grab hot coffee and hot cocoa for the group and take turns going to the bathroom.
Have a buddy or friend with you so one can hold your spot while the other finds a bathroom or goes on a hot cocoa run at a nearby cafe. Speaking of, you'll want to download the Lulu app ahead of time to help you find the nearest restroom or check out this website which has a map of NYC restrooms . Plan your snack/drinks around the bathroom visits and be patient as it may take a long time to get back to your spot.
To get a good viewing spot, you'll want to arrive around 6:00-6:30 AM along the edges of the parade route. The parade's duration will also depend on where you stand as if you're closer to the starting point, you'll see the final float with Santa Claus before the folks at Macy's at Herald Square.
For in-person spectators, the Macy's Thanksgiving Day Parade lasts 90-minutes from the first to last float. They stretch it out to three hours for the TV broadcasting to include all the musical and celebrity performances.
One of the best spots to view the parade in person is along Central Park West (between 61st and 72nd streets) and keep in mind that the crowds are much larger towards Macy's since that's where many of the performances happen.
Alternatively, if crowds and standing around in the cold are not for you, tune in on the live broadcast from the comfort of your home or if you're in the city spring for an NYC hotel with a view !
Learn more tips about attending in person and the history of Macy's Thanksgiving Day Parade .
Macy's Thanksgiving Day Parade Balloon Inflation
Did you know that the Thanksgiving Day Parade balloons must now be able to fold down into 12' x 8' boxes, in order to be transported through the Lincoln Tunnel from the Macy's Parade Studio in New Jersey to make its way to Central Park West on the Upper West Side for its starting point on Thanksgiving Day?
One of the best things to do in NYC in November is be a spectator the day before the Macy's Thanksgiving Day Parade when the balloons are being inflated and you can see them slowly come to life and prepare for the parade day festivities.
You can witness this on the Wednesday before Thanksgiving from 12 PM to 6 PM on the streets surrounding the Museum of Natural History on the Upper West Side (at Columbus Avenue at W 77th).
Visitors are welcome to take a peep at famous balloons inflate and how they are carefully held under nets with sandbags to weigh them down until the next morning.
Bryant Park Winter Village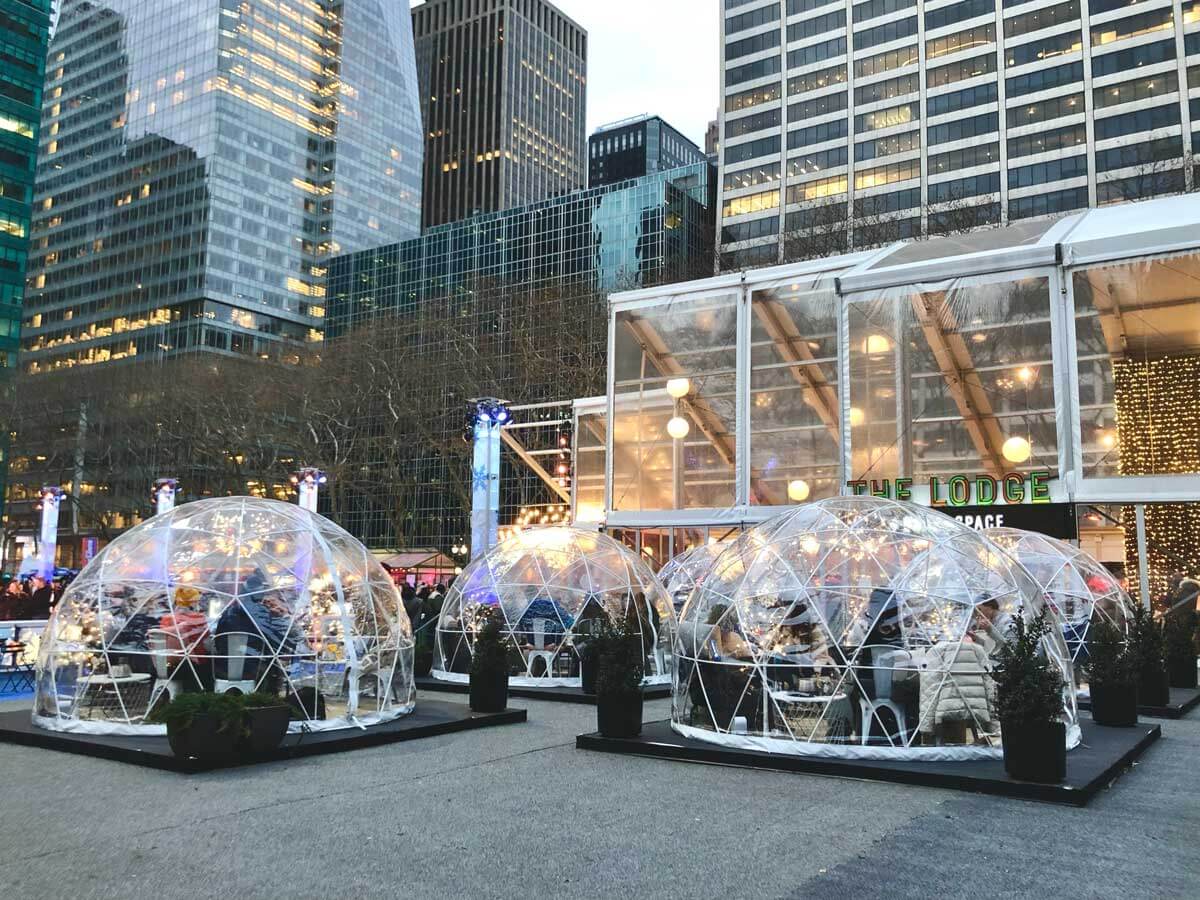 One of the best places to visit for locals and tourists alike starting early November in NYC is the transformation that happens at Bryant Park each year to prepare for the holiday festivities.
Bryant Park gets decked out for Christmas every year around before Halloween even starts so it's perfect to do early in November in NYC if you have the opportunity as the closer you get to Christmas day the more crowded it will be.
Even with the crowds, Bryant Park is magical. Featuring shopping at the adorable jewel box maze of kiosks selling goodies, lights, a pop-up rinkside food hall called The Lodge, and a 17,000 foot ice-skating rink that's completely free (if you BYO-skates, otherwise you can just pay to rent the skates!).
This is without a doubt one of the best holiday markets in NYC , and while you're here you can also visit the New York Public Library. Highlights include the Rose Reading Room and the original Winnie the Pooh characters are on display in the Treasures exhibit!
Ice Skating at ALL THE Rinks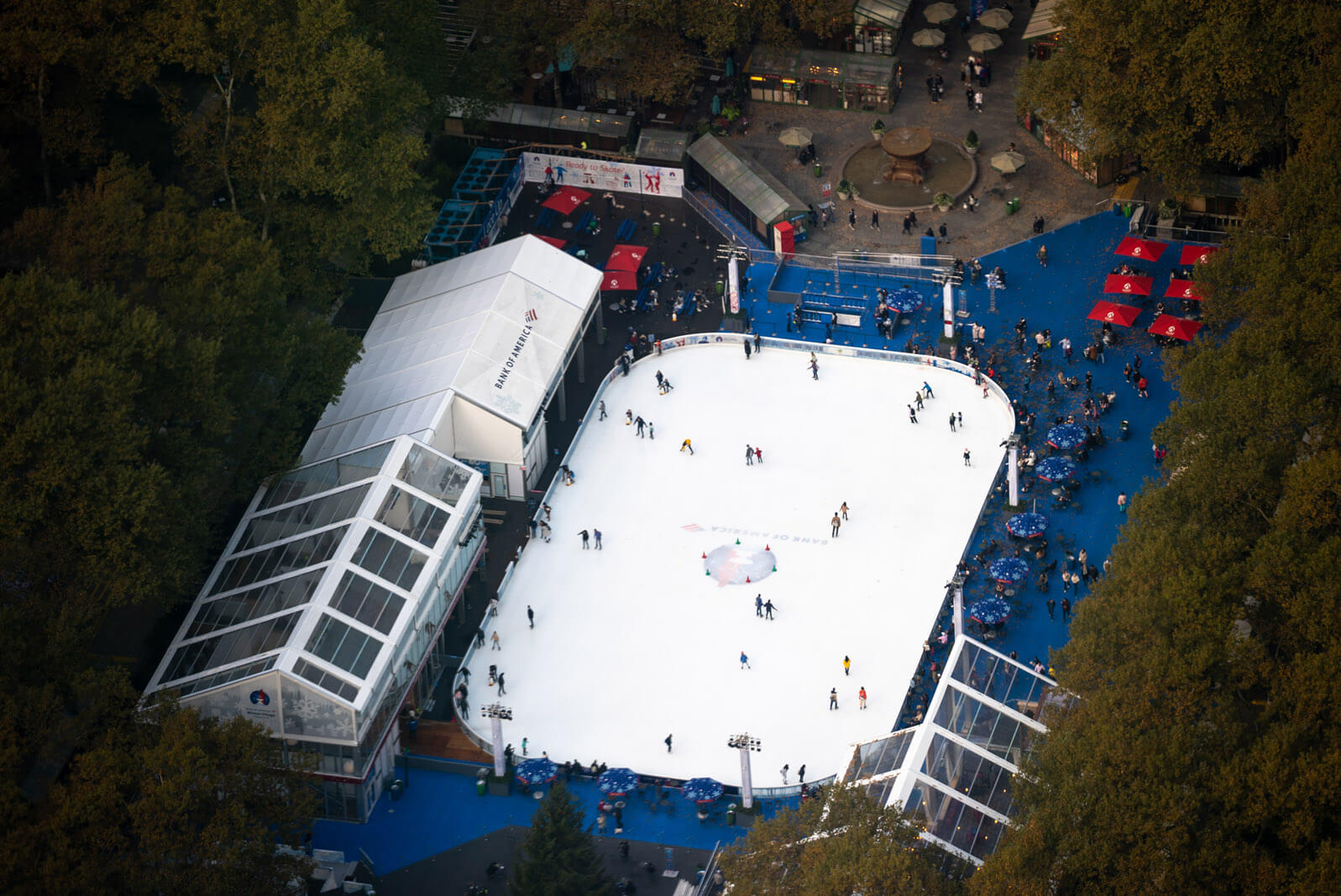 By the beginning of November in NYC many of the ice skating rinks in NYC will be open and ready for you to slip and glide around on the ice (or just be a spectator).
From the above-mentioned famous rink at Bryant Park which is open from 8 am – 10 pm daily to other famous rinks in the city like Wollman Rink in Central Park (a famous filming location for Home Alone 2: Lost in New York the holiday cult-classic).
Also, check out other iconic rinks like the rink at Rockefeller Center, which is always popping during the holidays and if you don't mind that the tree isn't there yet, it's a great time to get on the rink before the holiday rush and crowds.
For a more affordable and much larger ice skating rink, head to Prospect Park in Brooklyn for the ice rink at LeFrak Center rink (with no crowds in comparison) as well as the ONLY rooftop ice rink in NYC at the William Vale in Williamsburg.
Fall Photos at Seaport's Pumpkin Arch
Each fall through November in NYC, you can head to the gorgeous, waterfront South Seaport District along the East River in Lower Manhattan and take a photo with the Pumpkin Arch display. Located on the Heineken Riverdeck at Pier 17, this is a great way to get a memorable souvenir photo of your NYC trip! Not to mention you have a breathtaking view of the Brooklyn Bridge in the backdrop.
Nearby are lots of great restaurants so no matter what time of day you go you'll have something to do or eat close by, not to mention this is just one of the most aesthetically charming neighborhoods to walk through, which has gone under extensive restoration after devastating damage from Hurricane Sandy in 2012.
Enjoy a Festive Meal at Rolf's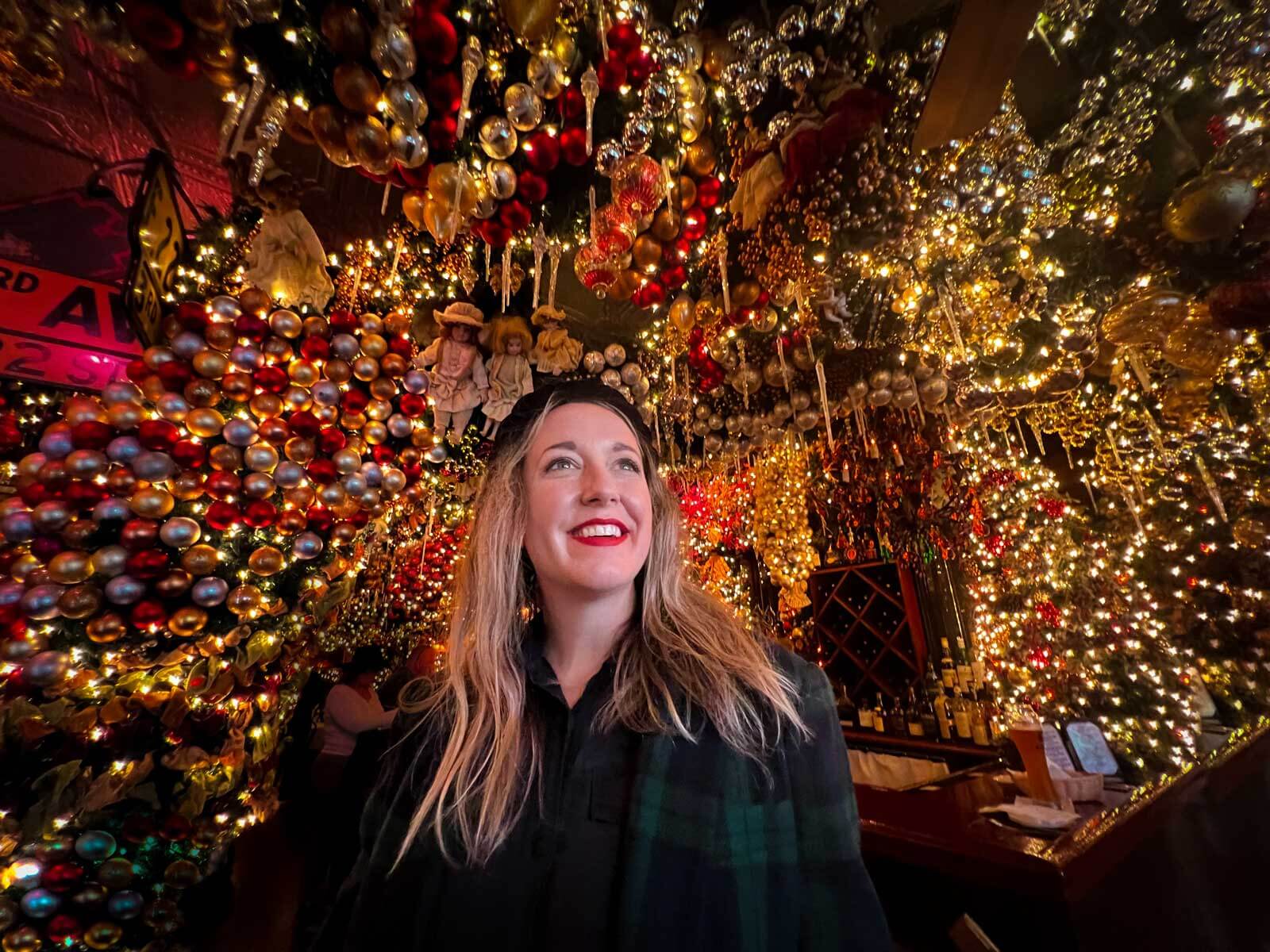 Located at 281 3rd Avenue is one of the BEST festive spots in the city and most famous Christmas-themed restaurants in New York ! This Gramercy, Old-World German restaurant is well-known for it's transformation to a festive holiday winter wonderland!
Each year this restaurant covers their entire ceiling with a canopy of thousands of holiday ornaments, dolls, lights, and decor for their festive seasonal ambiance!
Come for a drink, lunch, or dinner and try their Central European specialties from the kitchen including schnitzel, pork chops, and beef stew. They also do a fantastic Thanksgiving Dinner!
This is truly one of the best things to do in NYC at Christmas and ways to kick off the holiday season during November in New York City!
If you can't get a reservation (it's by phone only and you're considered lucky if you're able to get in touch – they do everything here old-school – even the reservations are all done by pencil in a book), don't worry they do have a bar you may be able to get a seat at, but expect a wait. One way to avoid long queues is to come right when they open for lunch, the closer to Christmas the more busy it gets.
This is definitely one of the best things to do in NYC in November, so don't miss out, unless you're a holiday Grinch!
Visit an Observation Deck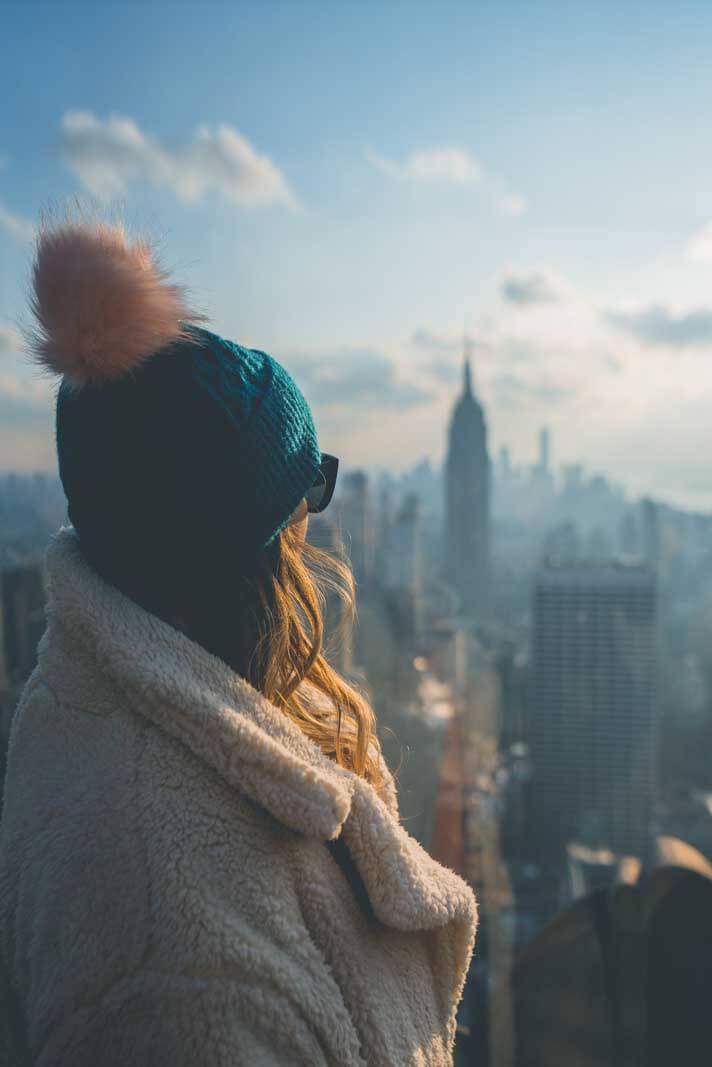 One of the best things to do in NYC in November check out some of the best NYC experiences and tours, like the best observation decks in NYC to enjoy the best views of the city from high in the sky!
Each of the observation decks are unique and different (we've done them all and love them all for different reasons!). And better yet, all are open on Thanksgiving Day too if you're looking for an activity to enjoy before your feast!
If it is extra chilly during your visit consider one of the indoor observation decks like One World Observatory , with views from the 7th tallest building in the world! This observation deck is indoors and we highly recommend grabbing a drink at the bar here or making a reservation at ONE Dine, the highest restaurant in the Western Hemisphere with unbelievable city views!
Another indoor option includes Summit One Vanderbilt , which has arguably the best view of the Empire State Building and Chrysler Building (even from the bathrooms!). This observation deck is not only for views, but the entire experience is also an art installation featuring mirrored floors, walls, and ceilings along with the skyscrapers not to mention immersive rooms including two installations designed by artist Yayoi Kusama. There's also an outdoor area too if it's not too chilly, but most of this is indoors.
If you're visiting on a nice day check out The Edge at Hudson Yards for the tallest open-air skydeck in the Western Hemisphere! There are especially cool photo spots here too as you feel like you're floating over the city.
For some of the timeless classics for observation decks, you can always visit the Empire State Building and Top of the Rock too!
SEE MORE & SAVE MONEY
We have a money-saving secret for you as these hot ticket items can ADD up and cost a fortune. If you're going to be visiting for a few days or just want to do some sightseeing in a few days consider the different money-saving attraction passes available in NYC. (PS these also work for many of the best museums in NYC too).
These attraction passes are paid upfront for a one-time fee and on your trip, they get you into multiple different attractions for free meaning that you save some serious money overall. By purchasing an attraction pass you can save anywhere from 35-45% on your attraction and saving you hundreds of dollars on your visit!
CityPASS offers a 3 attraction pass or a 6 attraction pass with over 12 city attractions to choose from including popular observatories like the Empire State Building, The Edge, Top of the Rock, 9/11 Memorial & Museum, Statue of Liberty & Ellis Island, the Guggenheim, and more!
Another great option is the New York Pass which you can purchase anywhere from a 1 Day Pass to a 10 Day Pass that gets you into over 100 attractions. YES! This one is better if you want MORE options. Once you purchase your New York Pass you download the Go City app and use that to get up to 45% savings on popular attractions as well as a few hidden gem attractions ranging from the Empire State Building to museums and MANY more.
See our full breakdown of the New York Pass and our breakdown of the New York CityPASS to see if it's worth it for your visit to save hundreds of dollars on multiple attractions!
Thanksgiving Dinner in NYC
If you're visiting on Turkey Day and want to eat out, you'll want to secure your reservations now. While there are plenty of places open on the holiday, many places are closed to let staff observe the holiday.
That being said, there are some legendary spots for Thanksgiving dinner (or lunch) in the city. Here are a few worth noting! But keep in mind, wherever you plan to eat, make sure you secure a reservation!
Tavern on the Green (W 67th Street in Central Park) this classic, Old-New York restaurant inside Central Park has been a gathering place of prominent New Yorkers for ages! They offer a 5-course dinner special on the holiday!
P.J. Clarkes (915 Third Avenue) is a NYC classic with a few locations throughout the city, although if I could only pick one, I'd always pick the original on Third Ave. On the holiday they are open from noon to 8 PM and offer a prix-fixe classic dinner option as well as their regular menu including their incredible burgers and raw bar.
Carmine's (200 W 44th St) an iconic Italian restaurant in Midtown right by Times Square. They offer a classic Thanksgiving feast 'family-style' with all the trimmings!
Keen's Steakhouse (72 W 36th St) is one of the best and most famous steakhouses in NYC. They offer a traditional American dinner complete with turkey and multiple courses on the holiday.
Bubby's (120 Hudson St) in TriBeCa in Lower Manhattan also has a traditional Thanksgiving Day Feast with locally sourced turkeys from Upstate.
Osprey (60 Furman St) at 1 Hotel Brooklyn Bridge offers a 4-course lunch and dinner special the day, and after you can take a scenic feast stroll at the Brooklyn Heights Promenade or Brooklyn Bridge Park and enjoy the best views the city has to offer.
One If By Land, Two If By Sea (17 Barrow St) is one of the coolest venues for a restaurant set on the (supposedly haunted) site of Aaron Burr's carriage house. Also, actor Steve McQueen once rented out the unit on the upper level. This is one of the most romantic and gorgeous restaurants and they are open on the holiday!
Fraunces Tavern (54 Pearl St) in the Financial District is one of the most famous historic bars in New York City (and the United States) that should be a must-visit on your New York City itinerary ! This is one of the oldest taverns in the country, dating back to 1762 and where our country's Founding Fathers would gather. Better yet, they are open on the holiday!
Boucherie , a popular French brasserie with four locations in Manhattan offers lunch and dinner on the holiday.
Many restaurants in Chinatown are open on Thanksgiving too, there are too many good places to eat but if you need a starting point check out Joe's Shanghai (46 Bowery St) and Great N.Y. Noodletown (28 Bowery St).
Saks Fifth Avenue Holiday Lightshow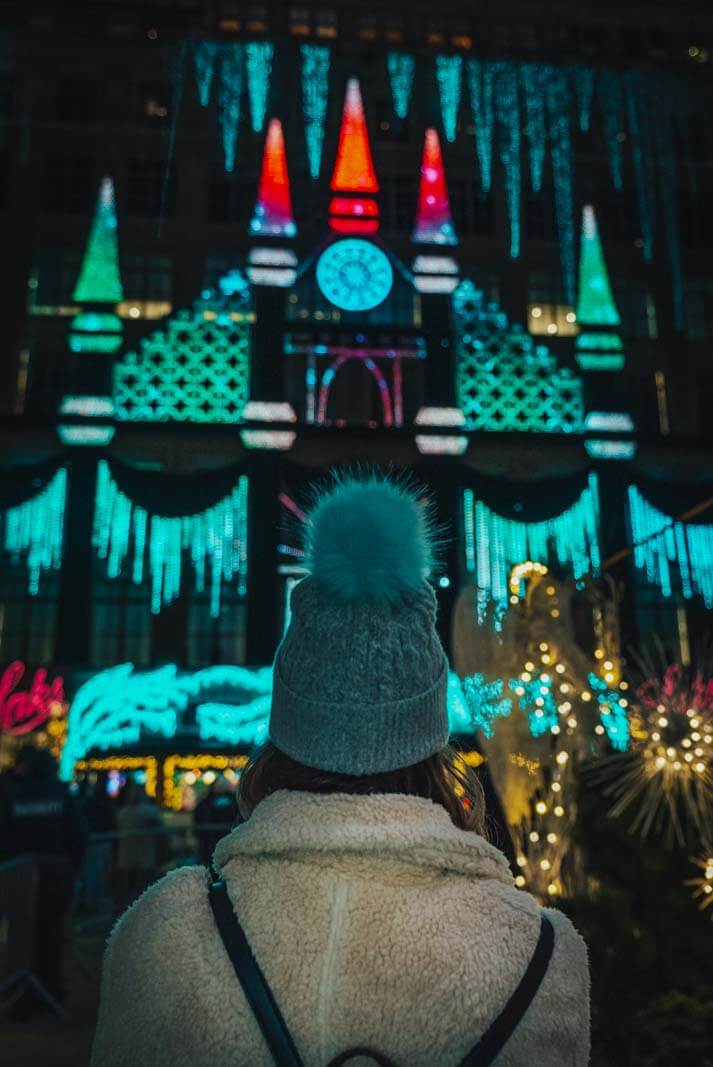 watching the Saks Fifth Avenue light show
Starting the week of Thanksgiving you can enjoy one of the best holiday and Christmas lights in NYC at the Saks on 5th Ave, right across from Rockefeller Plaza. Every day from 4:35 PM to 11:35 PM (every 10 minutes) during the holiday season starting in November in NYC, passerbys can witness the mesmerizing LED light show on the 10 story high department store facade synched to whimsical holiday music!
This only takes a few minutes to watch and is completely worth it.
Rockefeller Center Christmas Tree Lighting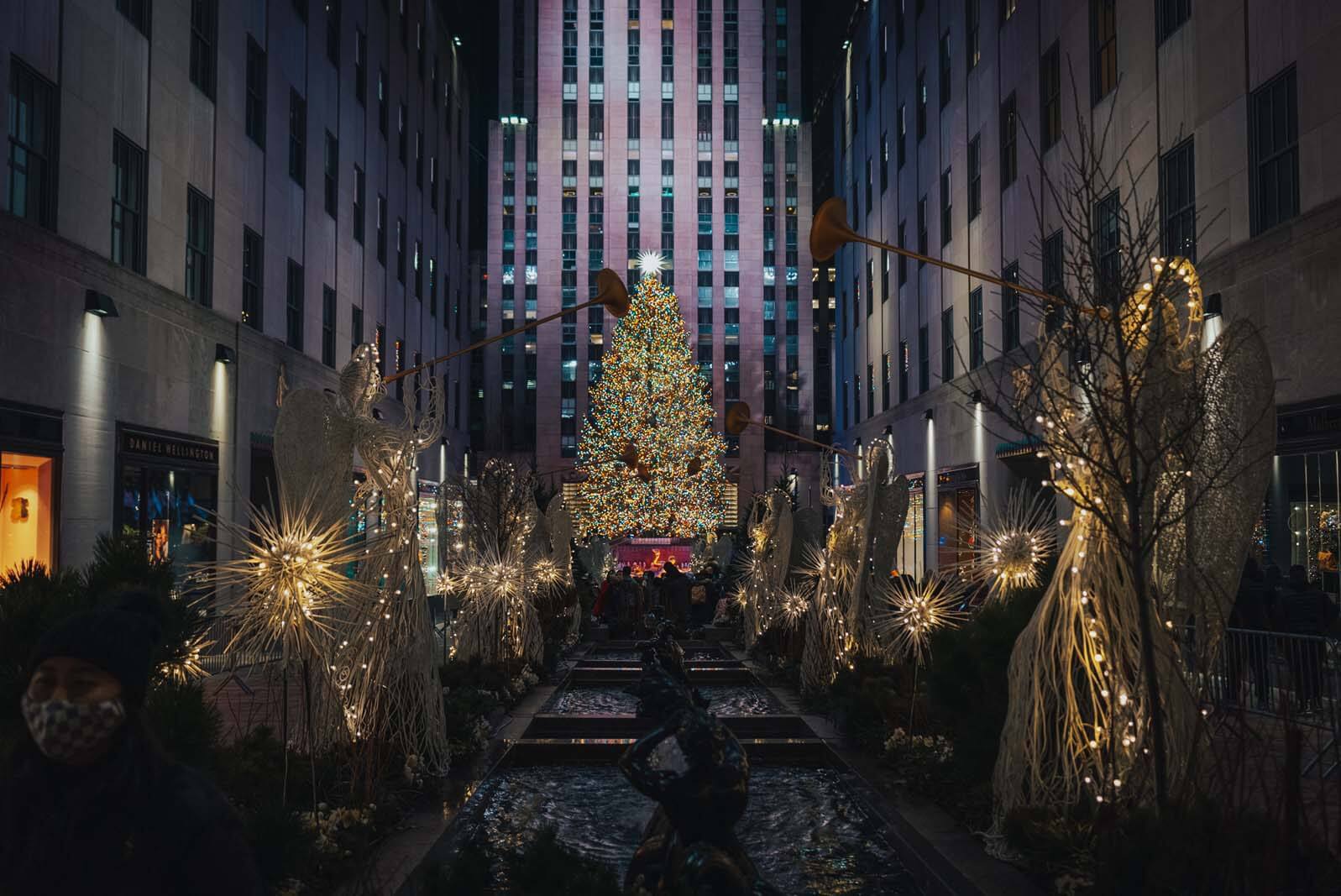 Usually a week after Thanksgiving on one of the final days of November in NYC you can attend one of the most cherished holiday traditions in the city, the tree lighting ceremony at Rockefeller Plaza, the most famous Christmas tree in the world!
This is not a ticketed event, it's a first come kind, first serve kind of event with hosts and live performances by big stars including the Radio City Rockettes typically starting at around 7 PM.
Since this is one of the most highly anticipated annual events and things to do in NYC in November, it's recommended to arrive around 3 PM if you want to secure a spot. The live performances will take place in front of the Prometheus Statue.
For where to try to get a spot to see the lighting of the tree we recommend getting a spot along Channel Gardens (where the angels line up towards the tree *Saks Fifth Avenue will be behind you), from 5th Avenue between 59th & 50th Streets, or between 48th & 51st and Fifth and Sixth Avenues (the areas that surround the ice skating rink) for best views.
If crowds aren't your thing, we get it. Instead, after the official lighting ceremony date you can see the tree lit daily from 5:30 PM to 12 AM, except for Christmas which it's lit for 24 hours and New Year's Eve it's on from 6 AM to 9 PM.
Holiday Train Show at New York Botanical Garden
Another awesome annual holiday event starting in November in NYC is visiting the Holiday Train Show at New York Botanical Garden. See a tiny size replica of famous NYC street scenes and train stations inside the Enid A. Haupt Conservatory, which transforms into a magical winter wonderland!
This tiny replica it definitely a part of the holiday magic and is especially great for any age!
Plan your visit around late afternoon so you can also witness NYBG GLOW at dusk. This holiday light show covers a 1.5 mile pathway of illuminated and glowing gardens! They even have concessions so you can easily grab a hot chocolate for the route.
You'll need to secure tickets in advance, be sure to check out the NYBG website to plan ahead!
And while you're in the Bronx, make a trip to the Bronx Zoo for their holiday lights! The Holiday Light Show opens the same time as NYBG Glow and the Holiday Train Show, usually the third week of November. The zoo exhibits are accompanied by festive lights and hundreds of animal-themed lanterns! Get your tickets in advance here .
Lightscape at Brooklyn Botanic Garden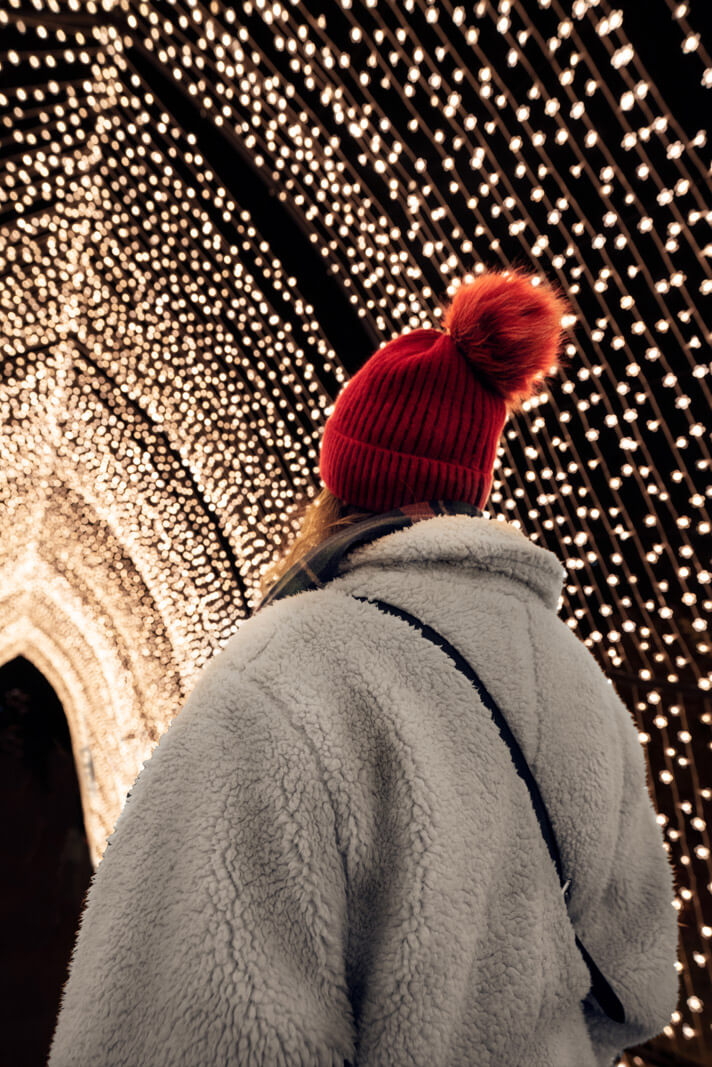 Another one of the best things to do in November in NYC is head to Brooklyn Botanic Garden on weekdays and weekends starting around mid-month for the annual Lightscape event!
Take a walk through the illuminated art installations and exhibits on the grounds of the Brooklyn Botanic Garden including a light tunnel, poetry written in light, and different displays synchronized to music!
This is after dusk, so be sure to book your tickets in advance
Dyker Heights Christmas Lights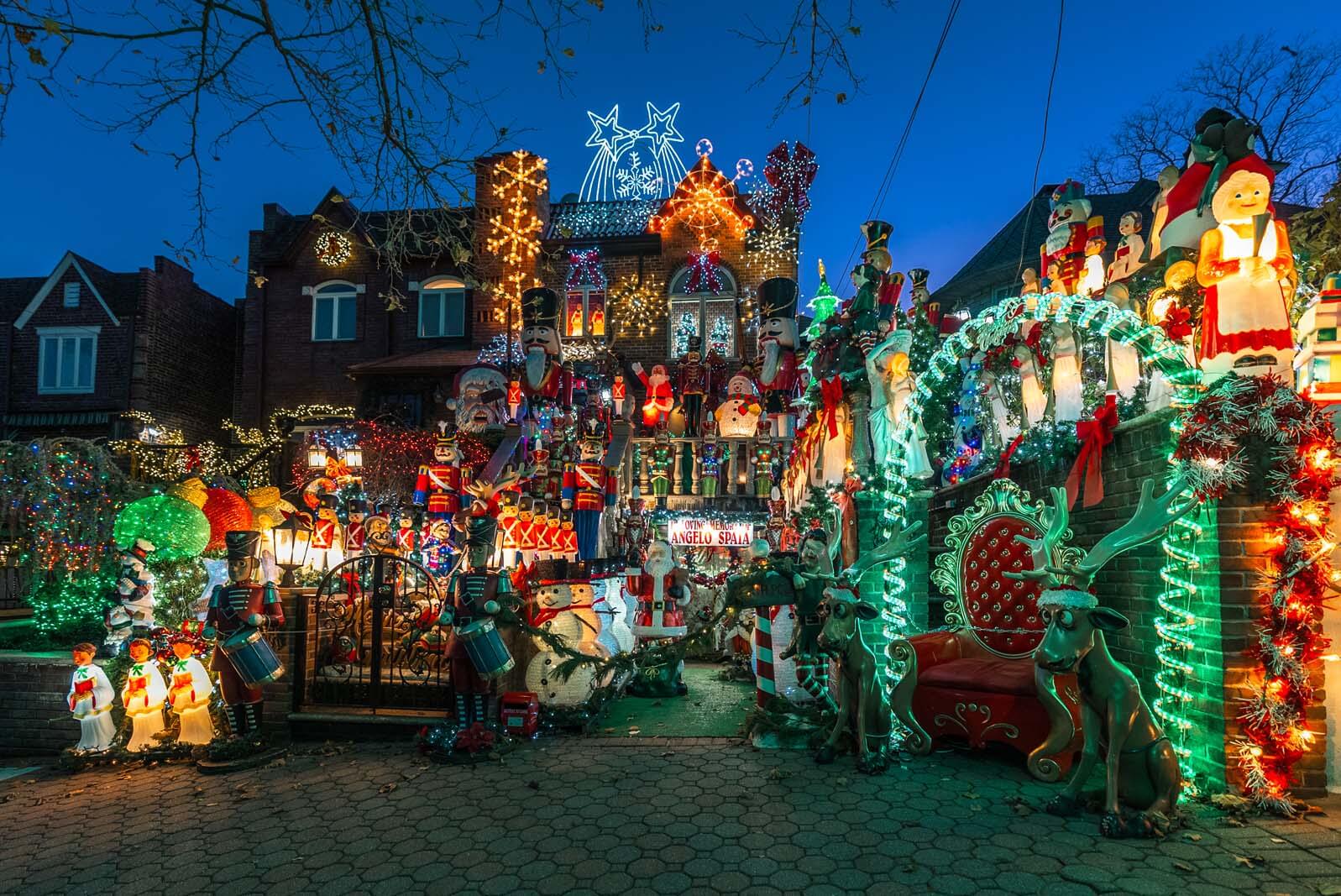 Speaking of holiday lights! You'll want to head to the neighborhood of Dyker Heights after Thanksgiving Day for one of the best neighborhood holiday light displays in the country!
The Dyker Heights Christmas Lights are world-famous and even have been featured on Christmas movies set in NYC (most recently the Netflix series Lily & Dash). This neighborhood does feel straight out of a holiday movie though, each year the entire neighborhood has a 'friendly/unofficial' competition of who can have the most elaborate holiday decor and light display at their home.
Most of the displays are between 10th – 12th Avenues and 83rd – 86th Streets starting at dusk (through around 10 PM) daily. You can easily take the subway here to the 86th Street Station (R train) or the 79th Street Station (D Train) which is a short walk from these stops.
We don't recommend driving as the roads are chaos and parking is worse. If neither of those options sound great, join a Dyker Heights Lights tour that includes transportation from Manhattan. Your driver will pick you up from Midtown and drop you off with your guide in Dyker Heights where you will check out all the festivities. Before you finish, this Dyker Heights Christmas Lights tour has a bonus stop at the Brooklyn Bridge so you can get a photo of the city skyline twinkling at night before ending your magical evening! Book your tickets here.
While you're here, you can stop at Twist Coffee (7824 12th Avenue) for a hot drink Tasty Pastry Shoppe (8216 13th Avenue) which has festive holiday cookies and classic Italian bakery desserts for a sweet treat!
What's even better is that the crowds aren't as crazy during November in New York City vs getting closer to Christmas Day and the month of December ! So this is a great time to visit!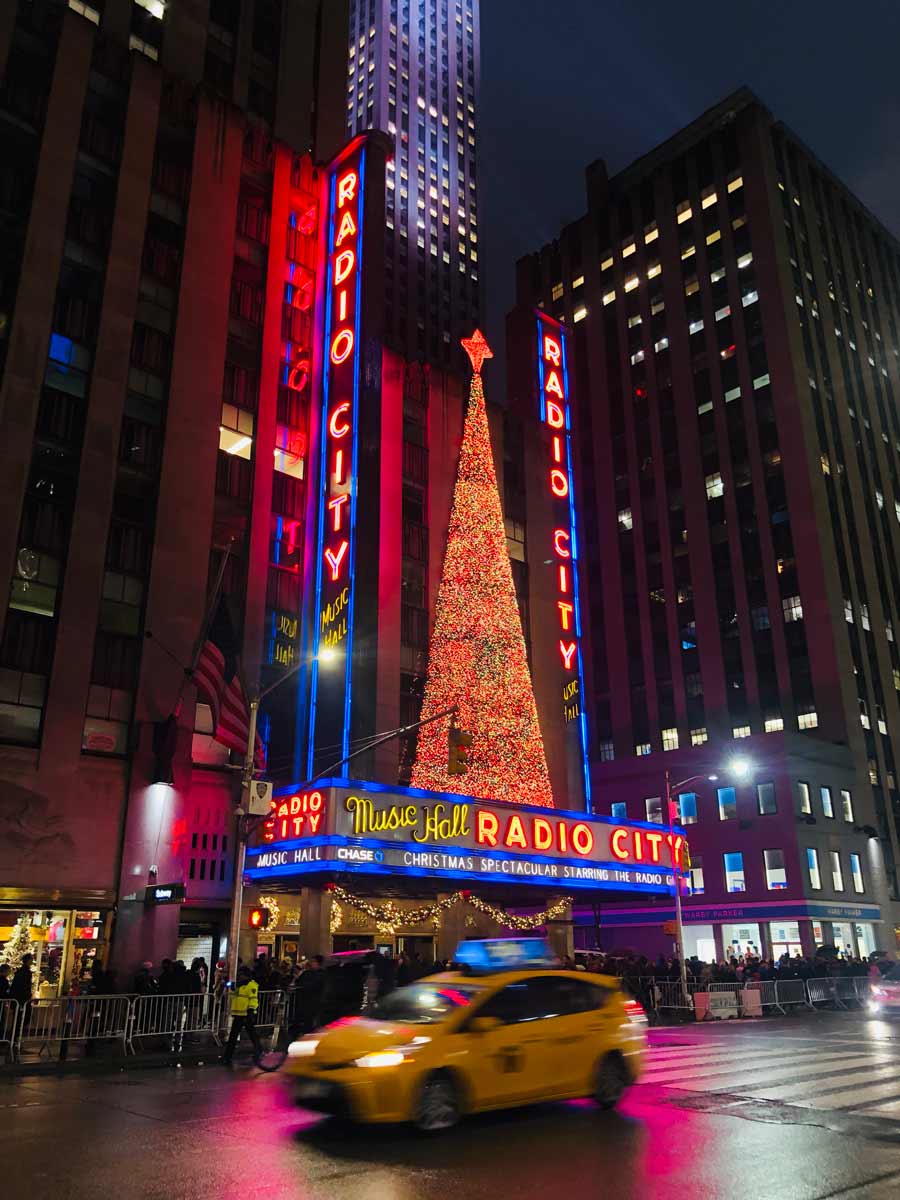 Two of the best holiday shows start in November in NYC including the Radio City Hall Christmas Spectacular featuring none other than the Rockettes and the New York City Ballet's rendition of The Nutcracker at the Lincoln Center!
The Nutcracker starts the day after Thanksgiving and continues through the holiday season, you can get tickets for the Nutcracker on SeatGeek , and when you add our promo code BROOKLYNGUIDE to your SeatGeek account, you receive $20 off your first ticket purchase. (We receive a small commission at no extra cost to you)
And the Rockettes' seasonal performance start around mid-way through November! Not only will you get to be able to see a performance inside this legendary venue, but you'll see some of the most talented females in show business perform this holiday tradition (since 1933) including famous numbers like "The Parade of the Wooden Soldiers" and the Living Nativity featuring live camels, not to mention Santa shows up too.
You can get tickets for the Radio City Christmas Spectacular on SeatGeek , and when you add our promo code BROOKLYNGUIDE to your SeatGeek account, you receive $20 off your first ticket purchase. (We receive a small commission at no extra cost to you)
Last but not least, one of the best things to do in November in NYC is also catch a show on Broadway. There are several shows to see and if you're new to buying show tickets, check out our full guide on how to see a show on Broadway including money-saving tips (like how to get cheap tickets).
You can get Broadway tickets for the many shows on SeatGeek , and when you add our promo code BROOKLYNGUIDE to your SeatGeek account, you receive $20 off your first ticket purchase.
Enjoyed this guide to all the best things to do in NYC in November? Bookmark for later and enjoy!
Leave a Comment Cancel reply
Save my name, email, and website in this browser for the next time I comment.
This site uses Akismet to reduce spam. Learn how your comment data is processed .
100+ Things To Do in Brooklyn
Get Our FREE GUIDE
New York City Tourism
New York City Hotels
New York City Bed and Breakfast
New York City Vacation Rentals
Flights to New York City
New York City Restaurants
Things to Do in New York City
New York City Travel Forum
New York City Photos
New York City Map
All New York City Hotels
New York City Hotel Deals
Last Minute Hotels in New York City
New York City
Things to Do
Restaurants
Vacation Rentals
Travel Stories
Rental Cars
Add a Place
Travel Forum
Travelers' Choice
Help Center
Visiting NYC in November - New York City Forum
United States
New York (NY)
New York City
Visiting NYC in November
United States Forums
Europe Forums
Canada Forums
Asia Forums
Central America Forums
Africa Forums
Caribbean Forums
Mexico Forums
South Pacific Forums
South America Forums
Middle East Forums
Honeymoons and Romance
Business Travel
Train Travel
Traveling With Disabilities
Tripadvisor Support
Solo Travel
Bargain Travel
Timeshares / Vacation Rentals
New York forums
New York City forum
Also does it snow in November in NYC? If so, is it so heavy that it affects air travel?
Many Thanks in advance.
https://www.bing.com/search?q=average+temps+in+nyc+by+month&form=ANNTH1&refig=2de4c8861f204753b1bc86964b000391&sp=1&qs=HS&pq=av&sk=PRES1&sc=8-2&cvid=2de4c8861f204753b1bc86964b000391
Snow could happen but probably won't
I highly suggest it, my tentative dates for this fall are November 11-14.
I would try for earlier, unless you want to see some of the decorations that go up at round the holidays then closer to Thanks giving would be better. We usually don't get doused with snow until Dec - Jan but as others mentioned anything is possible.
Whatever you decide, Enjoy!
Snow is not common here in November, but anything is possible. We had a freak snowstorm in late October about a decade or so ago.
Typical mid to late November weather temps are low to mid 50's during the day and slightly above freezing at night. Sunny days feel better than cloudy days.
It can get cold especially later November but during the day if you are in the sun it isn't bad. It is like cool crisp weather usually. Snow storms that early in the year aren't super common so chances are you probably won't see snow but it happens rarely. Late November is our thanksgiving this year it will be Nov 24th which kicks off the holiday season, spo prices may start shooting up around that time. I think November is a fine time to visit NYC. If you are very sensitive to colder weather then maybe shoot for early November or October.
This topic has been closed to new posts due to inactivity.
JFK luggage storage options? 5:16 pm
Black Friday Cyber Sales 4:36 pm
Thanksgiving Day 4:35 pm
Macy's thanksgiving day parade 4:24 pm
Border crossings closed. 4:05 pm
First timer: Driving to New York from Nova Scotia 3:52 pm
Verrazano instead of Holland Tunnel or GW bridge 3:40 pm
Getting to Manhattan from EWR after midnight? 3:37 pm
Travel to USA after Cuba visit 2:52 pm
Margaritaville or Renaissance.. 2:47 pm
Hotel for 4 April 24 2:47 pm
Nyc, Niagara Falls, & DC 1:31 pm
Christmas NYC itinerary advice 12:48 pm
From Europe (Portugal) to NY 11:27 am
Train from DC to NYC 4 replies
Macy's Thanksgiving Day Parade 2012 25 replies
train from New York to Washington dc??? 22 replies
Places to visit outside of NYC- (no more than 3 hrs. away) 12 replies
transfer between LaGuardia and JFK 11 replies
Unique Birthday Ideas 6 replies
From Penn Station to JFK 7 replies
does 'central Perk' exist?? 13 replies
2 bedroom suites 4 replies
best location to stay 24 replies
New York City Hotels and Places to Stay
How do I get from the airport (JFK, LGA, or EWR) to Manhattan?
What To Do During Layovers?
Hotels: Kitchenettes and kitchens in 100+ Manhattan Hotels
Hotels: Two queen beds plus a kitchen/kitchenette
Hotels: Guests under 21 years old (but at least 18)
Hotels: Which ones charge an additional Resort or Facilities Fee
Hotels: When is the best time to go for cheaper rates?
What are the Must-See's and Must-Do's?
How Do I Ride the Subway (UPDATED)?
Tips, Hint and Suggestions for First Timers
SCAMS to avoid in NYC
What Will the Weather Be Like During My Trip?
Any Good Websites for Researching My Trip?
How Safe is New York?
Where to Eat in NYC
Where to eat in NYC - Part 2
Celiac in the City? (gluten free)
Which Area Should I Stay In?
Is There Cheaper Lodging Outside Manhattan?
How Much Do I Tip People?
Are the New York Pass, Explorer Pass or CityPass worth it?
How Do I Hail a Taxi?
Public restrooms/toilets. Where do you go when you GOTTA GO?
Where are the best areas for shopping?
How do I find Discount Tickets for Broadway Shows?
Gay Pride Events - June 2023
Thanksgiving 2021 in NYC: What to Do & Where to Eat
Christmas in NYC - 2022
Christmas Day 2021 in NYC: What to Do & Where to Eat
What Should I Do on New Year's Eve?
How Will I Survive the Cold Weather?
Where are the Farmers Markets and Street Fairs?
What is there to see and do near WTC/SOL/Brooklyn Bridge/SI ferry?
What should I know about visiting the 9/11 Memorial and Museum?
What Is There to See and Do in Brooklyn?
How Do I Get to the Brooklyn Bridge?
What Is There to See and Do in Queens?
Exploring neighborhoods - where should I go and what should I see?
Which is the best? ESB or TOTR or OWO?
Which are the significant churches in Manhattan?
Hidden Gems in the city - not so touristy
How do I get from NYC to the Meadowlands and back?
I'm Getting Married in NYC...what do I need to do?
Should I Buy Knock-Off Purses?
What to Do with Kids and How to Do It?
What should we do at night -- especially with kids or under 21's?
Places to eat (and drink) with a view
Where is the Old FAQ?
Trip Reports: Families with Young Kids - Add yours!
Trip Reports: Groups of Friends - Add yours!
Trip Reports: Families with Teenagers - Add yours!
Trip Reports: Couples - Add yours!
Trip Reports: Solo Travelers - Add yours!
Trip Reports: Families of Adults - Add yours!
Trip Reports - VERY short visits to the city.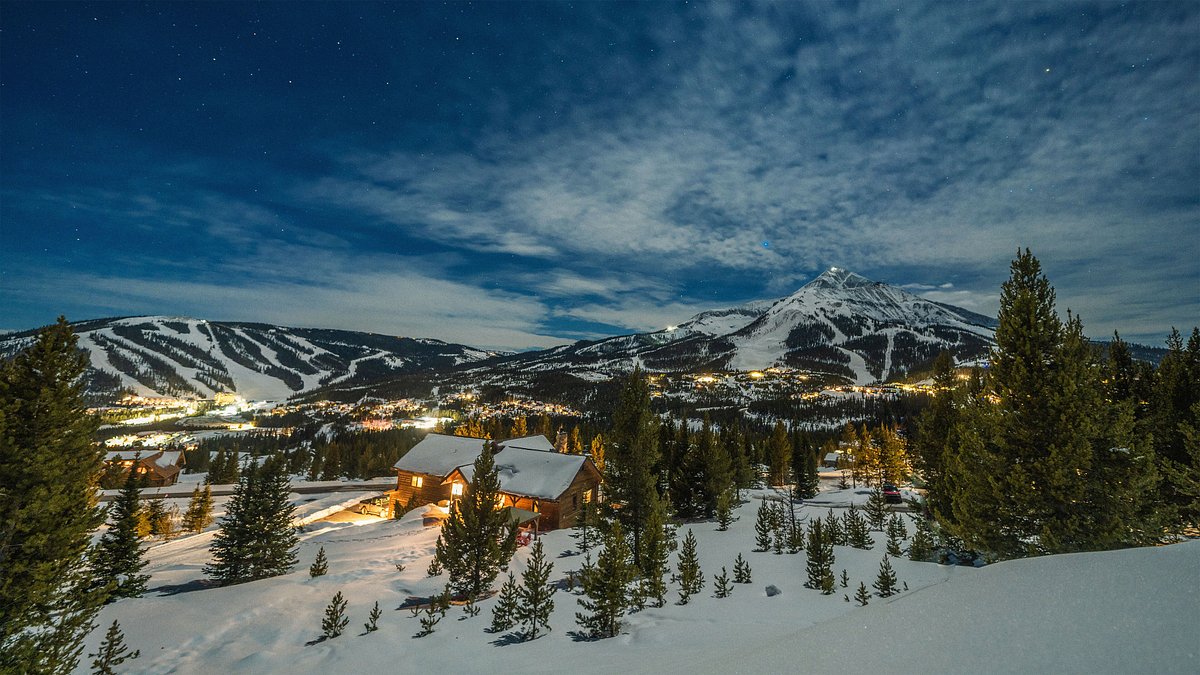 WATCH LIVE: New York governor addresses crash at U.S.-Canada checkpoint
Thanksgiving week travel problems loom with thunderstorms, snow and tornadoes possible
The days before Thanksgiving, usually among the busiest for travel, are expected to see severe weather that could affect holiday plans for millions of Americans headed to see loved ones.
A powerful system will move east over the next few days, bringing several risks including heavy rain, strong winds and severe storms to the eastern half of the country that could severely affect travel.
Earlier Monday, 10 million people were at risk for severe storms across an area spanning from east Texas to the lower Mississippi Valley and into western Alabama.
Tornado watches had covered a large part of Louisiana, but by around 8 p.m. ET the watches had moved mostly to the far southeastern part of the state and Mississippi, according to the National Weather Service. Strong surface winds and wind shear raised the risk of rotation and tornadoes in Alabama on Wednesday evening, the agency said.
Of particular concern to forecasters was the risk for strong, long-track tornadoes that could occur after sunset. Nighttime tornadoes are more than twice as likely to be deadly than daytime ones.
The threat of heavy rain will also exist, but the speed of the system is likely to limit flash flooding.
Jackson, Mississippi; Alexandria, Shreveport and New Orleans in Louisiana; and Mobile, Alabama, were all metro areas in the severe storm risk Monday.
It has been a quiet autumn season when it comes to severe weather, with Monday featuring the first significant tornado threat since late August for anywhere across the country.
In addition to the severe storms across the South and Gulf Coast states, heavy rain was also expected to cause travel delays across parts of the Midwest and Great Lakes.
Major airport hubs that could experience rain or storm delays on Monday include Chicago, Kansas City, St. Louis, Dallas, Houston and New Orleans.
On Tuesday, the large storm system was projected to move east, bringing rain to the Mid-Atlantic and Great Lakes and wintry precipitation to the interior Northeast.
New York City's Emergency Management Department issued a travel advisory starting Tuesday because of the expected wet and windy weather conditions.
One to 2 inches of rain is expected Tuesday night into Wednesday morning, and winds could gust at up to 40 mph, it said.  New York Gov. Kathy Hochul  warned of snow and freezing rain in parts of the state.
Strong to severe storms were also forecast to continue rolling across parts of the Gulf Coast, Southeast and into the Mid-Atlantic. The greatest threat for tornadoes on Tuesday will be for southern Alabama into the Florida Panhandle.
Major airport hubs that can anticipate weather-related delays Tuesday because of rain, wind or thunderstorms are Chicago, Atlanta, Charlotte, Washington D.C.-area airports, Philadelphia and New York City-area airports.
By Wednesday, the storm will be pulling away from the East Coast, but northern New England and Maine will still see rain and snow through the evening.
Hubs like Atlanta and Charlotte could deal with lingering showers in the early hours, as well as Washington, Philadelphia and New York. Boston is the biggest hub that could contend with strong winds and rain into the afternoon hours on Wednesday.
A large, cross-country storm Thanksgiving week wouldn't be complete without winter weather also hindering travel in spots.
On Monday, snowfall will likely affect travel across Colorado, with the major hub of Denver expecting 2 to 6 inches of snow and winds that could gust from 30 to 55 mph.
On Wednesday, much of New England will be at risk of winter weather, as well as a threat of snow and ice. Snowfall totals will likely range around 4 inches, with isolated up to 10 inches possible at the highest elevations. A light glaze of icing will also be possible.
While the travel week is setting up to be a challenging one due to numerous weather threats across the country, Thanksgiving itself is forecast to be quite pleasant for most of the country.
Relatively seasonable temperatures are expected countrywide and while the Gulf Coast could get some stray showers, and the Northern Rockies may deal with more rounds of snow showers, the majority of the country looks to remain mostly dry.

Kathryn Prociv is a senior meteorologist and producer for NBC News. 
Edward Shaw is a weather intern for NBC News.
A city-by-city look at where weather could delay Thanksgiving travel
A major storm in the eastern united states could lead to travel delays in atlanta, washington and new york into wednesday.
A major storm system sprawled across the eastern United States is unloading heavy rain and snow as the Thanksgiving holiday draws closer. The inclement weather, which could cause air and ground delays, coincides with the busiest travel period of the year when AAA projects 55.4 million people will head at least 50 miles from home.
The storm began to take shape Monday, unleashing tornadoes and damaging thunderstorm winds in Louisiana and Mississippi while generating heavy rain across the Mid-South and Tennessee Valley.
The best times to drive for Thanksgiving
Travelers will be most affected by this storm on Tuesday and Tuesday night when it delivers a soaking rain in drought-plagued areas of the Appalachians and Mid-Atlantic, thunderstorms in the Southeast and snow in the interior Northeast.
On Wednesday, the focus of the worst weather will shift to New England, where rain and mountain snow could interfere with travel plans. Some downpours are also possible along the Southeast coast and through Florida.
At FAA command center, round-the-clock work to keep holiday flights on track
Once Thanksgiving arrives, the weather should settle in most of the country, except for the northern Rockies and adjacent High Plains. There, a rather significant snowstorm, supported by a blast of cold air, is shaping up.
Heading into the weekend, odds of another disruptive storm in the East have diminished compared to a few days ago, but some rain is possible along the northern Gulf Coast and Florida.
Here's a forecast for 10 cities that will be affected by storminess during the Thanksgiving travel period:
Atlanta — Showers and storms are a good bet through Tuesday and into Tuesday night, potentially delaying flights at that travel hub. A thunderstorm could be locally severe as highs reach the mid-60s and about an inch of rain falls. It turns cooler on Wednesday and Thanksgiving, but should be rain-free.
Casper, Wyo. — Seeking a white Thanksgiving? Wyoming is a place to be. Winter storm watches are hoisted for large parts of the state, with 2 to 4 inches expected Thursday in lower elevations and 6 to 12 in high elevations. Snow showers relent Friday morning after temperatures fall to the teens and single digits Thursday night.
Denver — Dry weather is expected until late Thursday, when snow showers should develop by sunset. Periodic snow is predicted through Friday, when several inches could fall amid highs in the 20s. Snow should taper off by the weekend as temperatures slowly moderate.
Destin, Fla. — A risk of severe thunderstorms persists through much of Tuesday . There is some potential for damaging winds and perhaps a tornado in the area. Highs Tuesday are in the mid-70s as up to an inch of rain falls through Tuesday night. It will be mostly cloudy and cooler Wednesday and Thanksgiving.
Detroit — Periods of rain last into Tuesday night. About a half to three-quarters of an inch of rain is forecast. Sunshine returns for Wednesday and Thanksgiving Day, with highs in the mid-40s.
Montpelier, Vt. — A winter weather advisory is in effect because of a wintry mix of precipitation. Snow is forecast to fall much of Tuesday night, with lows below freezing and several inches likely. The snow may change to freezing rain and rain Wednesday, bringing a sloppy mess and highs near 40. Precipitation should end before it turns colder Thanksgiving and Friday.
New York City — Rain develops by sunset Tuesday and continues heavily at times overnight. Rainfall of about 1 to 2 inches is likely in the metro area and across Long Island. Rain ends Wednesday morning as breezy conditions take over. Plenty of sunshine for Thanksgiving, with highs near 50.
Portland, Maine — A mix of rain and snow develops Tuesday night, likely turning to all rain with time. Some slick spots are possible as lows settle near freezing. Rain falls most of Wednesday, with 1 to 2 inches forecast. It ends Wednesday night ahead of a mostly sunny Thanksgiving with highs near 50.
Tampa — While Tuesday is mainly dry, there's the chance of passing showers or storms on Wednesday as a cold front slides by. Thanksgiving is dry and pleasant with highs in the low 70s, but rain may approach the Florida peninsula Friday as a weak storm meanders through the Gulf of Mexico. It may spread some rain to the coastal Southeast and Carolinas by Saturday.
Washington — A wind-swept, chilly rain falls much of Tuesday into Tuesday night. The rain may be heavy at times, especially in the late afternoon into the evening. About 2 inches are expected. The forecast is for a clearing but breezy Wednesday, then for a mainly sunny Thanksgiving with a high in the mid-50s.
A city-by-city look at where weather could delay Thanksgiving travel November 21, 2023 A city-by-city look at where weather could delay Thanksgiving travel November 21, 2023
Large storm to cause Thanksgiving travel trouble in eastern U.S. November 20, 2023 Large storm to cause Thanksgiving travel trouble in eastern U.S. November 20, 2023
At FAA command center, round-the-clock work to keep holiday flights on track November 21, 2023 At FAA command center, round-the-clock work to keep holiday flights on track November 21, 2023
Advertisement
Supported by
Guggenheim Selects Director, First Woman to Lead the Museum Group
Mariët Westermann, vice chancellor of N.Y.U.'s Abu Dhabi campus, will come to New York to run the museum complex as it prepares to open Guggenheim Abu Dhabi.
By Robin Pogrebin
As cultural institutions all over the country struggle to make a case for themselves in a digital world, and job descriptions for arts leaders have grown increasingly complex , the Solomon R. Guggenheim Museum and Foundation on Monday announced that it had named Mariët Westermann director and chief executive of its museum group. Westermann, the vice chancellor of N.Y.U. Abu Dhabi in the United Arab Emirates, will be the first woman to direct the entire museum group, overseeing the Foundation and its flagship institution in New York, as well as its global outposts in Venice, Bilbao, Spain, and the future Guggenheim Abu Dhabi.
"She has run a major operation in a foreign country," said the museum's chairman, J. Tomilson Hill . "She's got great credibility in the art world, and she will be able to attract and retain extraordinary curators and other talented professionals."
The choice of Westermann, 61, to replace Richard Armstrong, who retired as director last summer, is something of a surprise, given that she is not a professional museum director and her name doesn't typically appear on the list of candidates.
But she is familiar to many in the art world, having previously served as executive vice president at the Andrew W. Mellon Foundation, which supports cultural institutions; as former director of N.Y.U.'s Institute of Fine Arts , which has trained art historians, curators and future museum directors; and as associate director of research at the Clark Art Institute in Williamstown, Mass. In 2019, she became vice chancellor at N.Y.U. Abu Dhabi, where she is also the chief executive and a professor of arts and humanities.
"I know the clarity of her thinking, the care she has for art and artists, and her commitment to the field," said Glenn D. Lowry, the director of the Museum of Modern Art. "I think she'll make an outstanding colleague."
In choosing ​a university leader as a museum chief, the Guggenheim follows the Metropolitan Museum of Art's choice of Daniel H. Weiss , president and chief executive, who stepped down earlier this year; the American Museum of Natural History, which last year named Sean M. Decatur as its new president; and the J. Paul Getty Trust, which last year appointed Katherine E. Fleming as its next president and chief executive.
A graduate of Williams College — where she was magna cum laude and Phi Beta Kappa — Westermann went on to earn a Ph.D. and master's degree from N.Y.U.'s Institute of Fine Arts. Westermann is a historian of the art of the Netherlands, publishing books including "A Worldly Art: The Dutch Republic 1585—1718" and "Rembrandt—Art and Ideas."
Starting June 1, Westermann will step into the role held for 14 years by Armstrong. She will move to Manhattan to run the Guggenheim, which now has three satellites in addition to New York: Bilbao, Venice and Abu Dhabi, on Saadiyat Island.
There have been other female leaders in the museum's history. Lisa Dennison was director of the Guggenheim's New York branch from 2005 to 2007. Hilla Rebay was a founder and a co-director of the Museum of Non-Objective Painting, the forerunner of the Guggenheim, but left in 1952 before the museum was built. Peggy Guggenheim, a niece of Solomon R. Guggenheim and a leading curator, collected modern art that became part of the Guggenheim Foundation in 1976; her palazzo in Venice was donated in 1970.
Currently, the museum is being led by three of its deputy directors: Naomi Beckwith, the chief curator; Sarah Austrian, the general counsel and secretary; and Marcy Withington, the chief financial officer and acting chief operating officer.
Westermann will take over an institution still healing from a period of turmoil that included a 2020 letter from "The Curatorial Department" decrying what it called an "inequitable work environment that enables racism"; the departure of a top administrator, Nancy Spector, who was later cleared of charges of discrimination; removal of the Sackler name from an education center in 2022 after protesters called attention to that family's ties to the opioid crisis; and more than two years of bargaining over a union contract that was finally ratified last August. Recently, the Guggenheim temporarily closed its entrance on Fifth Avenue after a protest inside the museum denouncing Israel's military airstrikes in Gaza.
Moreover, the Guggenheim Abu Dhabi — designed by Frank Gehry, who also did the museum's Bilbao satellite in Spain — has been delayed , in part by protests over the plight of migrant workers on the project, but is now scheduled to open in 2026.
Westermann said it was too soon for her to say anything about Guggenheim Abu Dhabi, "except that I have been excited to see the building rising so near to me in a truly remarkable district of institutions of art, natural history, science and culture."
She added that she was well aware of the hurdles involved in running "four very distinctive museums in four distinguished buildings in four very dynamic cities."
"The demands on museum directors today are very complicated," she said. "The skill set you need for a constellation like the Guggenheim is a challenge and opportunity that seems well mapped onto the kinds of experiences I've had."
Westermann will have the daunting task of getting Guggenheim Abu Dhabi over the finish line and making that new location a destination at a time of turmoil in the Middle East.
Some in the art world will inevitably bemoan the Guggenheim appointment as yet another missed opportunity to appoint a person of color at a time when the world has grown more sensitive to the scarcity of Black and Latino museum chiefs.
But the Guggenheim has made some progress on diversity, appointing Ashley James as a full-time curator in 2019 and Beckwith as deputy director and chief curator in 2021.
And Hill said many of those considered during the Guggenheim's search for a new director "were people of color," adding that the museum had simply decided on "the best person for our needs."
Mellon was one of four funding groups — including the Ford Foundation, the Alice L. Walton Foundation and Pilot House Philanthropy — that last May established the Leadership in Art Museums initiative, which committed more than $11 million to museums to increase racial equity in leadership development.
"Diversity, inclusion and equity are a core responsibility of any organization today," Westermann said. "It doesn't matter if you are a museum, a university, a corporation or a government agency."
In conducting its search, the museum thoroughly examined "what the Guggenheim is, what the Guggenheim could be, what are our failings, what are our successes," Hill said, likening that process to "having therapy."
Hill said he personally had consulted eight people in the field whose opinions he values, including Nicholas Serota , the former director of the Tate in Britain; Laurence des Cars, the current director of the Louvre Museum in Paris; Lonnie G. Bunch III, Secretary of the Smithsonian; and the art dealer Larry Gagosian.
The Guggenheim determined its next director needed international experience but also had to be "someone sophisticated in dealing with governmental entities," Hill added, "and able to not just be a spokesperson for our museum but to handle complex negotiations.
"You need leadership in the job," he added, "but you also profoundly need strong management skills."
Darren Walker, president of the Ford Foundation who has worked closely with Westermann, brought up another qualification that he thought was vital for the job.
"It takes someone who has global management," he continued, "which she does."
Westermann said her experience with universities had prepared her well for overseeing a complex of four museums in which "the global is already local and the local affects the global.
"I look forward to bringing those locations together," she added, "so you get a real sense of one Guggenheim."
Robin Pogrebin is a reporter on the Culture desk, where she covers cultural institutions, the art world, architecture and other subjects. She is also the co-author of "The Education of Brett Kavanaugh: An Investigation." More about Robin Pogrebin
Art and Museums in New York City
A guide to the shows, exhibitions and artists shaping the city's cultural landscape..
The stage designer and artist Es Devlin brings decades of work to life in an experiential monograph and exhibition at the Cooper Hewitt .
The designer Grace Wales Bonner has made waves with fashion that infuses European heritage with Afro-Atlantic spirit. Now, she has curated an exhibition at the Museum of Modern Art .
For a sprawling show at Artists Space, the Philadelphia artist Jonathan Lyndon Chase considers how hair cutting, grooming and caregiving help create a Black queer community .
The "Africa & Byzantium" exhibition at the Metropolitan Museum of Art  presents a treasure-chest of fragile and resplendent things that highlight Africa's often-overlooked role as a cultural player.
At MoMa, the photographer An-My Lê's images of Vietnam, the American South and the California desert show the vanishing line between boot camp and theater, fiction and truth .
The feminist artist Judy Chicago has her first major New York survey ever  at the New Museum. In it, she shares the stage with artists and thinkers who inspired her work.
Looking for more art in the city? Here are the gallery shows not to miss in November .

Primary Navigation
Secondary navigation.

Mayor Adams Releases November 2023 Financial Plan Update
November 16, 2023
As Asylum Seeker Crisis Continues to Grow, Federal COVID-19 Stimulus Funding Dries Up, and Tax Revenue Growth Slows, Adams Administration Takes Strategic, Essential Steps to Responsibly Manage City's Finances
With Migrant Crisis Set to Cost Nearly $11 Billion Over Just Two Fiscal Years and FY25 Budget Gap Expected to Surpass Unprecedented $7 Billion, Administration Implemented PEG to Identify Efficiencies and Deliver Balanced Budget as Required by Law
NEW YORK – New York City Mayor Eric Adams today released the City of New York's November Financial Plan Update for Fiscal Year 2024 (FY24). With the city facing outyear gaps reaching levels unprecedented for this stage of the budget cycle, the Adams administration took targeted but significant and necessary steps to responsibly manage the city's finances with minimal impact to services New Yorkers rely on and deliver a balanced budget, as required by law. The FY24 budget is $110.5 billion and remains balanced.
The November Financial Plan Update was crafted in the face of significant fiscal challenges, with the city having spent $1.45 billion on the asylum seeker humanitarian crisis in FY23 and set to spend nearly $11 billion on this crisis over just FY24 and FY25 without significant and timely state and federal support. Through strong fiscal management and with the limited fiscal tools available — including a successful Program to Eliminate the Gap (PEG) — the administration kept the FY24 budget balanced with minimum disruption to services and without raising taxes on working-class New Yorkers — despite having received limited state and federal aid.
"For months, we have warned New Yorkers about the challenging fiscal situation our city faces," said Mayor Adams . "To balance the budget as the law requires, every city agency dug into their own budget to find savings, with minimal disruption to services. And while we pulled it off this time, make no mistake: Migrant costs are going up, tax revenue growth is slowing, and COVID stimulus funding is drying up. No city should be left to handle a national humanitarian crisis largely on its own, and without the significant and timely support we need from Washington, D.C., today's budget will be only the beginning."
"Our administration has a legal and fiscal responsibility to come to the table, balance the budget, and make the tough decisions today to ensure a better tomorrow for New York City," said First Deputy Mayor Sheena Wright . "We cannot ask New Yorkers to balance their checkbooks without city leaders doing the same. These tough but necessary decisions were made to protect the city's fiscal future while continuing to deliver vital government services. However, New York City should not carry this burden on its own. The federal and state government must play their part in delivering long-overdue support, funding, and resources."
"By law, we're required to balance our budget, and this November Financial Plan Update successfully does that with minimal disruptions to services," said Chief of Staff Camille Joseph Varlack . "Our agencies have stretched dollars further than ever before to deliver as many services as possible to New Yorkers while securing our city's financial future, and I'm grateful to the dedicated public servants who will have to do more with less as COVID stimulus dries up, tax revenue growth levels off, and the asylum seeker crisis continues to eat away at our city's finances. But we're not out of the woods yet, not by a long shot. If we don't get the help we need from the federal government, we'll have to take more drastic measures to balance our budget going forward."
"We must balance our budget in wake of the $12 billion that we project to spend as a result of the migrant crisis. Our budget has been balanced with heavy hearts. Our administration is outraged to have to implement these cuts, which are a direct result of the lack of financial support from Washington, D.C., which is derelict in its responsibility to institute a national plan to mitigate a national crisis and has instead elected to dump its job to handle this migrant crisis upon the lap of a municipality and its mayor. A national crisis demands a national solution," said Chief Advisor Ingrid P. Lewis-Martin . "The November Financial Plan Update we are releasing today reflects those realities and continues to demonstrate our responsible fiscal stewardship of this city. I am grateful to our agencies for their efforts to find efficiencies and minimize the impact that New Yorkers will feel, but unless we get the help we need and deserve from our federal partners, things will get worse for the most vulnerable New Yorkers. The federal government should be ashamed for putting those most in need in a more dire situation where services that they depend upon are being cut."
In August 2023, Mayor Adams laid out new projections estimating the cost of the asylum seeker crisis to grow to at least $12 billion over three fiscal years — between FY23 and FY25 — if circumstances do not change. With sunsetting COVID-19 stimulus funding, slowing FY24 tax revenue growth, expenses from labor contracts this administration inherited after being unresolved for years, and a lack of significant state or federal government action on the asylum seeker crisis, the mayor took action the following month, announcing a 5 percent PEG on city-funded spending for all city agencies with plans for additional rounds of PEGs in the Preliminary and Executive Budgets. New city-funded spending was limited to those protecting life and safety, fulfilling legal mandates, maintaining necessary operations, or generating revenue.
The FY24 budget has grown $3.4 billion since budget adoption in June, in recognition of $2.6 billion in grant funds and $776 million of better-than-expected revenue growth, primarily driven by income and sales tax collections. Outyear gaps are $7.1 billion in FY25, $6.5 billion in FY26, and $6.4 billion in FY27.
To meet skyrocketing costs associated with care for asylum seekers, the city added $6.2 billion over FY24 and FY25 in this plan, bringing total funds budgeted for migrant needs over the two fiscal years to $10.8 billion. The administration added the following on top of previously budgeted funding: city funds of $1.4 billion in FY24 and $4.8 billion in FY25, state grants of $447 million in FY24 and $272 million in FY25, and federal aid of $10 million in FY24.
The PEG implemented by the administration in the November Financial Plan Update to keep FY24 balanced was successful, setting up the city to save $3.7 billion over two fiscal years. Every agency met their savings target.
Looking forward, asylum seeker costs in this plan contributed significantly to a historically large $7.1 billion FY25 budget gap — $2 billion greater than it was in June's FY24 Adopted Budget — despite the successful PEG in this plan. By law, this gap must be closed in mid-January, two months from today.
Media Contact
[email protected] (212) 788-2958