Northern Ireland
Inspection Trip
Join us on our annual northern ireland schools inspection trip , 30th march – 3rd april 2024.
Our 2024 Inspection Trip will take place during the Easter Holidays from the 30th March to the 3rd April and our destination will be confirmed in the Autumn.
Our tour includes
Hotel Accommodation
Some Evening Meals
Ski & Boot hire
Beginners Lessons.
How do I qualify?
Book your ski trip for the following winter season* and you will be entitled to one FREE place on our popular Ski inspection trip! 4 nights & 3 days skiing in one of our most famous destination, meeting other group leaders, sharing experiences and enjoy Topflight company! You won't be disappointed!
*Conditions: Book a school ski trip for min 30 paying passengers. This trip is Free of charge (except for airline taxes and charges).
How do I book my place?
Once you have reserved and confirmed your 2025 ski tour with 30+ travelling, you will be invited on our Inspection Tour. An invitation will be emailed to you with an application form which we request you to complete and return asap.
Sample Itinerary
Departure flight
Transfer to resort
Overnight in your hotel
Full day skiing
Overnight in hotel
Transfer from resort to airport
Return Flight
What's not included
Airport, airline taxes fees & charges
Single room supplement subject to availability
Introducing our brand new
Parents portal.
For easy trip management by students and their families Find out more →
group leader portal
For easy trip management by teachers and trip organisers Find out more →
Direct Payment System
Families will pay directly online through their unique login ID.
Full Control
You remain in control of your group and can monitor information and payments.
Agreed Terms & Conditions
Parents will agree to our Terms and Conditions & Privacy Policy relieving the school from the responsibility involved.
Fully GDPR Compliant
It secures the personal details entered by the families directly onto the system.
Reduced Administration
It will vastly relieve the amount of admin work for the Group Leader.
Book with confidence , financial security built-in.
Comprehensive travel insurance including covid -19 protection..
Topflight for Schools automatically includes fully comprehensive Platinum Travel Insurance in the Tour cost. This zero excess policy includes, Covid cancellation cover for failed tests, curtailed holidays or quarantine cover. A copy of your insurance policy can be accessed on the Group Leader Portal.
ATOL Protected from Northern Ireland
All packages departing from Northern Ireland are covered by ATOL giving you additional peace of mind (ATOL 12061)
Protected by the IAA in the Republic of Ireland
All packages departing from Republic of Ireland are licensed and bonded by the Irish Aviation Authority giving you additional peace of mind (TA 532).
School Ski Trips 2024
Our school ski tours are suitable for skiers of all levels, from absolute beginners to more confident skiers. The JWT Schools team works with prestigious ski schools at the resorts and experienced instructors, as well as knowledgeable local representatives so you can be sure that your school group enjoys a fantastic winter adventure, in safe hands.
Daily ski lessons, evening apres-ski activities such as ice skating or snow tubing, and sightseeing tours in the region are all part of a week of active fun on the slopes.
All our school ski trips can be tailored and adapted to your needs and requirements, whether you are looking for a short break, a full week on the slopes or an extended stay.
The knowledgeable travel team at JWT has designed school ski trips that include all the logistics for the group from flights to evening activities, so all you have to do is enjoy your time on the slopes.
Talk to our travel experts today for more details about our school ski trips and start planning a memorable school tour.
Suggested Tours
School Ski Trip to Italy
School Ski Trip to the French Alps
School Ski Trip to Andorra
School Ski Trip to Bulgaria
OUR SKI TOURS FOR SCHOOLS
Our school ski trips can be adapted to your group's needs and requirements. Here's an overview of what's generally included:
Great child-friendly resorts such as Pal Arinsal in Andorra, Lavarone Folgaria in Italy, Auron in France and many more
Flexible packages: from short breaks to longer stays
Support from local representatives at the resort
Ski lessons with professional instructors every day
Group-friendly accommodation
Choice of hostel or hotel accommodation
Full board or half board options
Age appropriate apres-ski evening activities such as ice skating, bowling, torchlight skiing, snow tubing, disco or karaoke, adapted to their age and skill level
Cultural and sightseeing day trips in the regions
Comprehensive travel insurance for the group
THRILLING SCHOOL SKI TRIPS
You can find ideas and advice on our blog: Useful tips for your school ski trip .
Our travel packages are flexible and can be tailored to suit your group's preferences and needs, contact our travel experts for advice and travel ideas.
Contact JWT Schools
From your classroom to the world! Talk to the JWT Schools travel experts for school tours ideas, advice and to start planning a memorable school trip that is both engaging and educational.
Sign up to the JWT Travel newsletter to be the first one to receive new tour releases, the latest articles, travel advice and news by email.
*By subscribing you are granting JWT Travel permission to send you email newsletters featuring news, special offers and other company related updates. Newsletters are serviced by Mailchimp. You can unsubscribe at any time. You can read our Privacy Policy here .
Please leave this field empty. Sign me up for the newsletter! I have read and consent to the privacy policy and terms & conditions *
6 of the coolest winter school trips
From Iceland to Andalucia, we pick 6 of the coolest destinations for fabulous winter school trips:
4 Ideas for your school trip to Germany
Things to do on a school trip to Iceland
A fascinating destination for students, particularly from a Geology and Scientific perspective, a school trip to Iceland is just an unforgettable experience.
Top 5 things to do and see on your School Trip to Athens
Privacy overview.
Necessary cookies are absolutely essential for the website to function properly. This category only includes cookies that ensures basic functionalities and security features of the website. These cookies do not store any personal information.
Any cookies that may not be particularly necessary for the website to function and is used specifically to collect user personal data via analytics, ads, other embedded contents are termed as non-necessary cookies. It is mandatory to procure user consent prior to running these cookies on your website.
TopFlight Launch School Ski Program at City of Derry Airport
The school ski program will take off in January 2024
City of Derry Airport have announced the introduction of a school ski program set to launch in January 2024.
TopFlight for Schools launched the school program recently with over 35 school representatives invited to take a tour of the airport.
School from Londonderry, Omagh, Enniskillen, Limavady and Donegal were represented at the evening, with the school program set to reduce travel time and costs for ski trips in these areas by travelling from the local airport.
With the program set to launch in January 2024, flights will operate from City of Derry Airport between January and March, taking the groups to Verona where they will experience the ultimate ski trip hosted by TopFlight.
Speaking on the recent announcement, Steve Frazer, Managing Director City of Derry said:
"We are delighted to announce this partnership with Topflight, an award-winning expert for school ski trips.
"Extending the use of City of Derry Airport to provide local, convenient, and personalised services for our schools and colleges is very exciting for the whole team at CODA. We look forward to welcoming the students, teachers & the parents dropping off, all of whom will be guaranteed excellence in customer service and a relaxing airport experience"
Marco Piccoli, Managing Director for Topflight for Schools, said:
"We are delighted to add direct flights from CoDA to Verona to our Topflight Ski for Schools programme for 2024. Having grown up in the Scottish Highlands, I can vouch for the wonderful convenience of a direct flight from your closest airport!
"We have many groups travelling from the surrounding areas and it is fantastic that we now have this wonderful option available. We also hope that it will encourage new schools to try the wonderful world of school ski trips and experience the joy they bring.
"Thanks to all our loyal clients for your custom and support and thank you to everyone one at CoDA for your ongoing help and support".
For further information regarding the School Ski Program, contact City of Derry at  [email protected] or contact TopFlight directly at www.topflightforschools.ie
16 November 2023
15 November 2023
14 November 2023
13 November 2023
Digital library
View complete editions online
Sign Up To Our FREE Weekly Online Newsletter
Access Keys:
Skip to content (access key S)
Home page (access key 1)
Site map (access key 2)
Access key details (access key 0)
Skip to Content
Accessibility

Applying to St Bride's
Home Learning
Folgaria Ski Trip 2017

Ehrwald - Austria 2014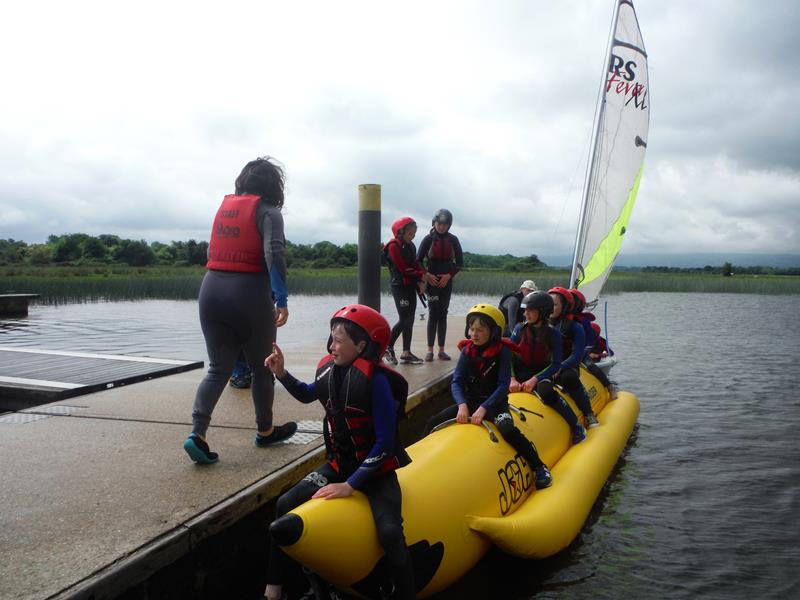 Folgaria - Italy 2013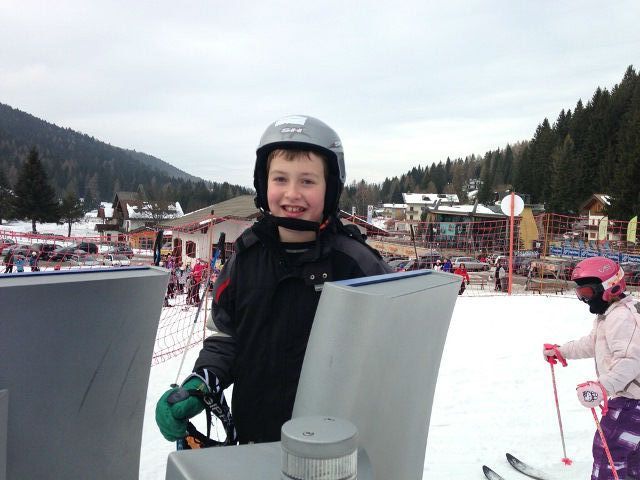 Folgaria Ski Trip January 2016
Folgaria ski trip 2015.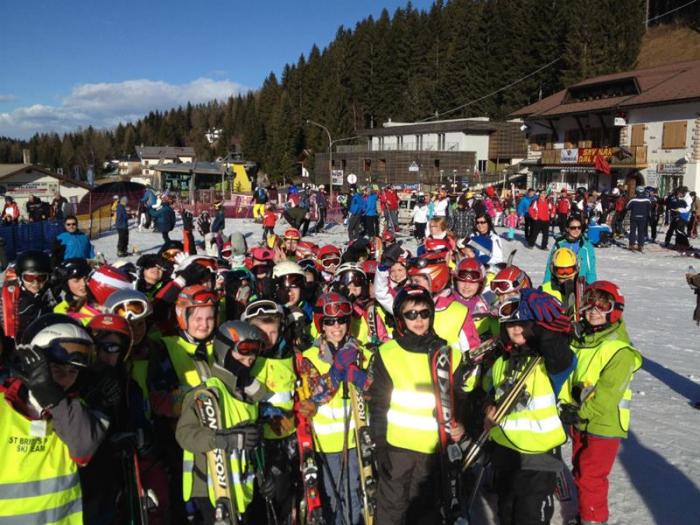 St Bride's Primary School, 36 Derryvolgie Avenue, Belfast, Co. Antrim, N. Ireland BT9 6FP Tel: 028 90381700 | Fax: 028 90683440
Cookie Policy
Website Privacy Policy

HIGH SCHOOL
Outstanding Care & Education
School Trips
School Trip - Old Trafford
House Trip 2019
Ski Trip 2020
Manchester United Football Trip 2019
Opening times
9.30am - 6pm
Thurs - Fri
9.30am - 5.30pm
Bank holidays
See all the ways to contact us