Unsold Cruise Cabins & Last Minute Specials
Posted on 22 January 2023
7 Minutes to read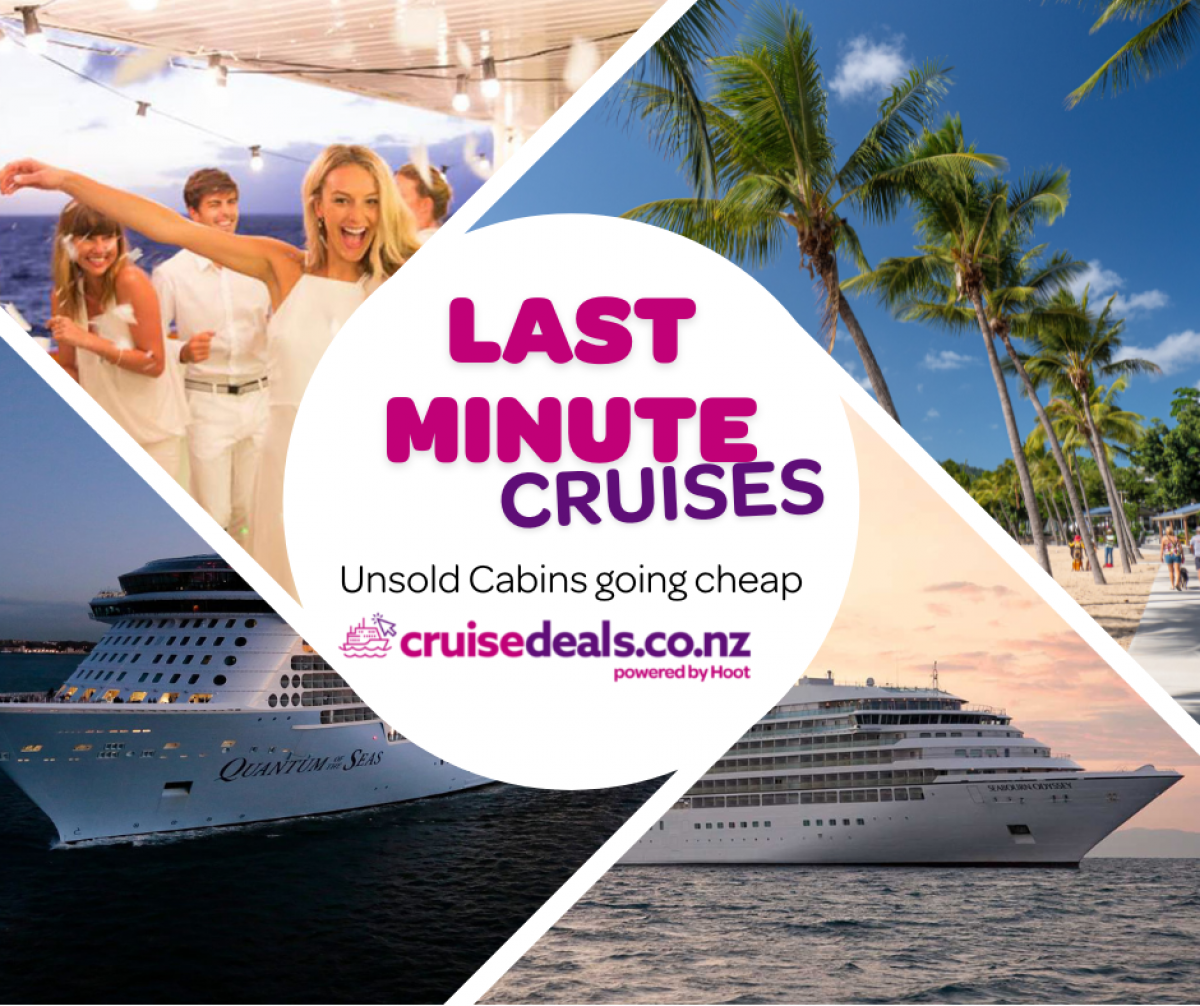 Are you ready to Pack & Go? Unsold cruise cabins are going at bargain prices for summer sailings around New Zealand, Australia, Asia and the South Pacific
29 January 2023, Majestic Princess, 13 night one way cruise Auckland | Bay Of Islands (Paihia) | Tauranga | Wellington | Picton & Marlborough Sounds | Christchurch | Port Chalmers (Dunedin) | Fjordland including Milford Sound | Hobart | Sydney Last Minute Flash Sale Fare from $1318 pp share twin Balcony rooms from $1978 pp share twin
Silversea Ultra Luxury All Inclusive Asia voyages February & March 2023 Final Call for a choice of immersive Asia voyages departing Singapore & Hong Kong, the perfect suite life in All Inclusive luxury, 10 nights from $6942 pp share twin VIEW LAST MINUTE ALL INCLUSIVE SUITE DEALS
07 February 23, 8 nights Roundtrip from Brisbane to Vanuatu & New Caledonia Quantum of the Seas Last Minute Deal Interior Rooms from $662 pp Twin Share Last Minute Deal Balcony Rooms from $773 pp Twin Share BOOK ONLINE 14 February 23, 8 nights Queen Elizabeth one way cruise Melbourne, Australia | Fiordland Scenic Cruising | Dunedin | Christchurch (Lyttelton) | Wellington | Auckland
Last Minute Luxury from $1373 pp share twin BOOK NOW
15 February 23, 8 nights Roundtrip from Brisbane to Vanuatu & New Caledonia Quantum of the Seas Last Minute Deal Interior Rooms from $663 pp Twin Share Last Minute Deal Balcony Rooms from $774 pp Twin Share BOOK ONLINE
20 February 2023, Norwegian Spirit, 12 night one way cruise Auckland | Tauranga | Napier | Wellington | Lyttelton (Christchurch) | Dunedin | Milford Sound | Melbourne | Burnie, Tasmania | Eden | Sydney
Last Minute Cruise Deal with Free at Sea Bonus Package from $1955 pp share twin Balcony rooms from $3564 pp share twin
BOOK NOW GET FREE DRINKS, FREE WIFI, SHORE EXCURSION CREDIT, SPECIALTY DINING PACK & MORE 22 February 2023, Cunard Queen Elizabeth, 6 night Luxury Cruise Package Auckland | Bay of Islands (Paihia) | Melbourne , Enjoy a luxury overnight Melbourne city stay before your included flights back to Auckland Last Minute Luxury Cruise Package from $1699 pp share twin Balcony rooms from $2219 pp share twin
BOOK NOW LIMITED SPACE ON THIS LUXURY PACKAGE OFFER
23 February 2023, Seabourn Odyssey, 14 night Ultra Luxury one way cruise Auckland | Tauranga | Gisborne | Port Chalmers (Dunedin) | Timaru | Lyttelton (Christchurch) | Wellington | Nelson | New Plymouth | Sydney Last Minute Ultra Luxury Cruise Deal, Suite from $5417 pp share twin Veranda Suites from $7733 pp share twin BOOK NOW INCLUDES DRINKS, WIFI & MORE
25 February 2023, Noordam, 14 night one way cruise Auckland | Tauranga | Napier | Picton & Marlborough Sounds | Wellington | Lyttelton (Christchurch) | Port Chalmers (Dunedin) | Hobart | Melbourne | Sydney
Last Minute Cruise Deal from $1633 pp share twin Balcony rooms from $2589 pp share twin
26 February 2023, Quantum of the Seas, 5 night Whitsundays Getaway Brisbane | Airlie Beach (Overnight stay) | Brisbane Last Minute Cruise Deal from $558 pp share twin Balcony rooms from $884 pp share twin
26 February 2023, Regent Seven Seas Explorer, 16 Nights, Bangkok to Tokyo Laem Chabang (Bangkok), Thailand | Koh Kut Kood island, Thailand | Nha Trang, Vietnam | Corin, Palawan | Manila, Philippines | Kao-Hsiung, Taiwan | Keelung (Taipei) | Kagoshima, Kyushu | Kochi | Kobe (Kyoto overnight stay) | Shimizu | Tokyo All Inclusive Ultra Luxury cruise
Veranda Suite Was from $22,970 pp Share twin You Save 40% Now from $13,119 pp Share twin Talk to our team for connecting flight options BOOK NOW FOR ALL INCLUSIVE ULTRA LUXURY
Super Cheap Round Trip cruises from Brisbane, from 3 - 11 nights, from $299pp Grab yourself a super cheap last minute Carnival Luminosa Fun Break, they make the perfect good times add on to a Queensland holiday VIEW FEB - 23 APRIL 23 CRUISES
16 March 2023, Norwegian Spirit, 12 night one way cruise Auckland | Tauranga | Napier | Wellington | Lyttelton (Christchurch) | Dunedin | Milford Sound | Melbourne | Burnie, Tasmania | Eden | Sydney Last Minute Cruise Deal from $2405 pp share twin Balcony rooms from $4661 pp share twin
BOOK NOW GET FREE DRINKS, FREE WIFI, SHORE EXCURSION CREDIT< SPECIALTY DINING PACKAGE & MORE
21 March 2023, Seabourn Odyssey, 14 night one way cruise * Last few suites * Sydney | Moreton Island | Airlie Beach | Townsville | Cairns | Noumea, New Caledonia | Lifou Island, New Caledonia | Lautoka, Fiji
Last Minute Luxury Cruise Deal from $5005 pp share twin Veranda Suites from $6163 pp share twin
BOOK NOW INCLUDES DRINKS, WIFI & MORE
25 March 2023, Noordam, 14 night one way cruise Auckland | Tauranga | Napier | Picton | Wellington | Lyttelton (Christchurch) | Port Chalmers (Dunedin) | Hobart | Melbourne | Sydney Last Minute Cruise Deal from $1633 pp share twin Balcony rooms from $2851 pp share twin
25 March 2023, Noordam, 41 night cruise over, fly back package Auckland | Tauranga | Napier | Picton & Marlborough Sounds | Wellington | Lyttelton (Christchurch) | Port Chalmers (Dunedin) | Hobart | Melbourne | Sydney | Mare, New Caledonia | Ile Des Pins, New Caledonia | Lautoka, Fiji | Savusavu, Fiji | Pago Pago, American Samoa | Hilo, Hawaii | Honolulu | Nawiliwili, Kauai | Vancouver (2 Night City stay)
Last Minute Cruise Package from $8599 pp Twin Share Balcony rooms from $13,949 pp Twin Share
BOOK NOW INCLUDES FLIGHT BACK TO NZ
27 March 23, 8 nights Roundtrip from Brisbane to Vanuatu & New Caledonia Quantum of the Seas Interior Rooms from $847 pp Twin Share Balcony Rooms from $1100 pp Twin Share BOOK ONLINE
29 March 2023, Grand Princess, 10 night Fly, Stay, Cruise, Package Fly Auckland to Sydney and enjoy a 2 night city stay before cruising back Sydney, Picton & Marlborough Sounds, Wellington, Napier, Tauranga, Auckland Last Minute Cruise Package from $2199 pp Twin Share Balcony rooms from $3369 pp Twin Share
BOOK NOW INCLUDES FLIGHT FROM NZ
02 April 2023, Majestic Princess, 7 night Fly, Stay, Cruise, Package Fly Auckland to Sydney and enjoy a 2 night city stay before cruising back Sydney, Bay of Islands, Tauranga, Auckland Last Minute Cruise Package from $1699 pp Twin Share Balcony Rooms from $2119 pp Twin Share
04 April 2023, Seabourn Odyssey, 12 night one way cruise * Last few suites * Lautoka, Fiji | Dravuni Island, Fiji | Savusavu, Fiji | Apia, Samoa | Pago Pago, American Samoa | Raiatea, French Polynesia | Moorea, French Polynesia | Huahine, French Polynesia | Papeete, Tahiti
Last Minute Luxury Cruise Deal from $3729 pp share twin Veranda Suites from $4887 pp share twin
BOOK NOW INCLUDES DRINKS, WIFI & MORE
08 April 2023, Grand Princess, 23 night cruise over, fly back package Auckland | Bay Of Islands (Paihia) | Pago Pago, American Samoa | Papeete, Tahiti, French Polynesia | Honolulu | Lahaina, Maui | San Francisco (2 night city stay including transfers) Fly back to Auckland
Last Minute Cruise Package from $5499pp share twin Balcony rooms from $9089 pp share twin US$385 Free Spending Money per room, Room Location Upgrade & Specialty Dining Vouchers x 2
09 April 2023, Majestic Princess, 24 night cruise over, fly back package Auckland | Papeete, Tahiti, French Polynesia | Lahaina, Maui | Honolulu, Oahu | Kona, Hawaii | Los Angeles (2 night stay in Los Angeles including transfers) Fly back to Auckland
Last Minute Cruise Package from $4599pp share twin Balcony rooms from $5955pp share twin US$385 Free Spending Money per room, Room Location Upgrade & Specialty Dining Vouchers x 2
10 April 2023, Quantum of the Seas, 22 night Fly, Stay, Cruise package Fly to Brisbane & enjoy a 2night stay before you join Quantum of the Seas for your Brisbane, Papeete (Tahiti), Moorea (overnight), Kailua Kona (Hawaii), Honolulu cruise. Then spend 3 nights in Waikiki post cruise to chillax before your included flight back to Auckland
Last Minute Cruise Package from $3999pp share twin Balcony rooms from $4685pp share twin Space is strictly limited on this amazing offer so get in quick BOOK NOW INCLUDES FLIGHTS FROM AUCKLAND
Quick Tip ! If you are ready to grab a last minute deal then check your Passport is up to date, most countries require six months validity at the end of your holiday. Print our your Covid-19 vaccination certificate so you have proof of your vaccination status if required. Some countries now require proof of your Travel Insurance cover on arrival, talk to our team if you require pricing for a policy to cover your cruise package & destinations visited
Talk to our Kiwi Cruise Specialists on Freephone 0800 99 44 88

T&C. Last Minute Cruise specials are normally payable in full at time of booking and are none refundable. Please ensure your passport will have at least six months validity at the end of your holiday. Some destinations now require mandatory travel insurance. Full vaccination for covid 19 is required for the majority of destinations & cruise lines featured. Individual cruise line terms & conditions apply based on the cruise line booked. Some cruise lines charge additional merchant fees for payment by credit card. All prices shown are in NZD and are indicative only, final pricing will show in your shopping basket at time of booking and will be based on current availability at time of booking. Last minute offers are available until sold out and may be withdrawn at any time without notice. Bookings with children will be subject to availability of suitable child places at time of booking. When booking guarantee rooms, the specific rooms will be allocated by the cruise line prior to check in, no special requests are allowed with this type of room. Note guarantee room will be the grade booked or better and can be anywhere on the ship, some Oceanview and Balcony guarantee rooms may have obstructed views.
Categories: Last Minute Cruises Royal Caribbean Regent Seven Seas Cruises Seabourn Norwegian Cruise Lines Holland America Cruise Deals Princess Cruises P&O Cruises Silversea Cruises Carnival Cruises
Tagged: Last minute cruise deals from auckland Last minute cruise deals nz Last Minute Cruises Last Minute holiday specials Luxury Cruise Deals Luxury Cruise Deals, Suite Deals Luxury Cruise Holidays Luxury Cruise Sale Luxury Cruise Sale, Best Luxury Cruises Luxury Cruise Specialists Luxury Cruises Cruise Deals Auckland Cruises from Auckland Cruises from Auckland, Cruises from Brisbane Quantum of the Seas Carnival Luminosa Seven Seas Explorer Cruise Specialists Cruise Specials Cheap cruise holidays Cheap Cruises Cheap Family Holidays Cruise Finder Cruise Finder NZ Cruise Sale Finder Kiwi Cruise Sale Finder Cruise Deals for Kiwis Kiwi Cruises Late offers Unsold Cruise Cabins Last Minute Cruise Specials
Cruise Deals to your inbox
Sign up here
Call in your Cruise Deal
Call us 0800 99 44 88
Save up to 90% on Unsold Cruise Cabins!
Text-only version of this email, the latest emails sent by vacations to go.
Black Friday All Week Cruise Sale!
Exclusive Offers from 13 Cruise Lines -- Save up to 87%
Up to 87% off Cruises from U.S. & Canadian Ports + This Week's Best Cruise Deals!
Cruise Deals starting at $28 per day!
Limited-Time Exclusive Offers from 25 Cruise Lines -- Book by Oct 31!
Huge Discounts on Cruises Worldwide -- Save up to 87%!
More emails, deals & coupons from vacations to go.
Save up to 87% off Cruises + How Cruise Ships are Rated
Exclusive Offers from 12 Cruise Lines + Final Report from Regent's Seven Seas Mariner
Exclusive Discounts from 25 Cruise Lines -- Book by Jun 30!
Huge Discounts on Cruises -- Save up to 87%!
Cruises Starting at $28 per day -- Save up to 87%!
Holiday Cruise Discounts + Terrific Deals on 12 Cruise Lines!
Year-End Closeout Sale for 2023 Cruises!
New Money-Saving Cruise Offers -- Save up to 87%
Last Minute Deals + Exclusive Offers from 24 Cruise Lines -- Book by Sep 30!
Huge Discounts from 24 Cruise Lines -- Book by Jul 31!
Extraordinary Cruise Deals starting at $37 per day!
Email offers, discounts & promos from our top stores.
Celebrating International Women's Day
Everyone loves this? 😳
🔥 10% Off All T-Shirts 🔥
NEW WIDE FLORAL TIES
Upgrade today & pay for it later 💰
Balletcore On Pointe💃
😵‍💫Top 10 Special Buys + Email Exclusive 
FRESH DROP - NEVER LUCKY
Don't let bad weather get in your way
Get 15% Off Motivational Stamps!
Give love to female entrepreneurs 💪
Air Max at Max Savings
Cruise News
Cruise Tips
Save on Shore Excursions
Cruise Price Drops
Ports of Call
Cruise Videos
Port Webcams

Buying Unsold Cruise Cabins and What Happens to Them
If you have done some research on getting unsold cruise cabins a week or two before a cruise, it's probably because you are hoping to score a ridiculous deal on your cruise stateroom.
I have read some reports of people being able to book a cruise 48 hours before the cruise date, but technically this is not supposed to happen and you should not expect to be able to book a cruise this close to the cruise date.
Related:  How to avoid spending an extra penny on board a cruise ship
So what happens to all those unsold cruise cabins?
Cruise lines try to sell them as fast as they can.  But with cruising becoming more and more popular with vacationers there are fewer instances of cruise ships having vast amounts of cruise staterooms to unload to the public.  In fact, if you wait too long to try to get a last minute deal, hoping to grab an unsold cruise cabin, you may find yourself not being able to get a room at all.
If some cabins are still unsold before a cruise, some passengers might get a call from the cruise line offering a discounted upgrade to a higher category cabin.  They do this to both cut their losses on the rooms and to also try to get you hooked on that higher category stateroom.   And often…. it works. But what a cruise line does with the unsold cruise cabins depends on a few factors.
Even if some cabins are empty a cruise line may not be able to sell them to you
A cruise ship is considered at full capacity when there are twice as many people as cabins on the ship.  Since a portion of cabins can house more than 2 passengers, many cruise ships operate at over 100% capacity. The target goal for cruise lines is around 107% capacity.
One thing a cruise ship is not allowed to do is have more passengers than their lifeboats can hold.  So that's why some cruise ships will have empty staterooms even if they are not offering any more cabins for sale.
Why do some cabins magically become available before a cruise?
Travel agents have the ability to hold a certain amount of cabins on a cruise ship.  If some of their customers cancel or do not put down their deposit, these cabins will become available to everyone else.  The same goes for people who book a cruise online but do not pay their deposit on time.  When that date passes without the deposit being paid, those cabins show up as available inventory.  Cabins may also appear around the date of final payment due to some canceling their cruise.
Things to consider when looking for unsold cruise cabins
By waiting to see what cabins are unsold when booking a cruise you are also taking a risk here.  You could easily end up with the stateroom in a noisy area or a highly undesirable location.  Of course there is always a chance you could end up with a very nice cabin, but it's a bit of a gamble.
Related: Check out our post on the cheapest times of year to take a cruise .
How to find those unsold rooms on a cruise ship
There are a couple of ways you can go about this.  If you are on a cruise line's email list you may get a message about last minute deals for particular ships.  You can also visit their websites every day and multiple times a day, because yes, the prices can change that fast.  Quite a few travel agencies also offer email newsletters with some of the best deals on these unsold cabins for last minute cruisers.
A note on price-control
Some cruise lines have implemented tight price-controls in recent years.  This means that even travel agents aren't allowed to sell the cabins for less than what the cruise line states.  Some will offer on-ship credit to still give you a good deal, but certain price-controls have made it more difficult to find those bargain basement prices. Even in this tough economy cruise ships are leaving their ports at 100% capacity.
Cruising is only getting more popular as people find out how amazing it is to cruise the open seas and as more people get "Cruise Fever". In general it's good for a few cabins to be available on a cruise just in case something happens to one of the cabins and they need to move passengers to a new room.
Learn the cruise secrets most people don't know and cruise like a boss. Check out Intelligent Cruiser here for a better cruise vacation. (Sponsored)
unsold cabins
unsold cruise cabins
unsold rooms
Black Friday Cruise Deals: What 30 Cruise Lines Are Offering for 2023
How much turkey carnival cruise ships will serve this thanksgiving, norwegian cruise line offering half price cruises for black friday 2023, cruise line adding new features to private island in the bahamas, related articles, cruise price alerts: 3 best ways to track cruise fares and price drops, cruise cabin hacks: 25 tips to make your stateroom more livable, cabins on cruise ships that should probably be avoided, 16 comments.
Check the really cheap boat tours that offer a very low price but require a few hours of sales pitches for timeshares. Just don't get sucked into a timeshare. They have high maintenance fees and cost a lot to get out. The boat is not luxurious, but you get free meals, a hotel stay and a chance to tour the destination–often in the Bahamas. If you don't know how to find such a tour, then ask friends, because many receive phone or mail offers.
Hey was curious if you could elaborate how you were able to redeem the new deals if you had aleady booked? Just hoping you could explain a little more so I could get a good deal on my first cruise. Thank you
If you already made the final payment then it's more than likely too late to score a better deal, with some exceptions. Some cruise lines, like Carnival, will offer price drop protection up to 2 weeks of the final sailing date. If you book through a cruise travel agent they can take care of this for you. Otherwise you can contact the cruise line and request an adjustment. Hope this helps.
I did the same in 2012 my Mediterranean cruise whent from $2500 to $1250, paid my air fare.
There is no "3" day requirement. Federal law requires the submission of the manifest one hour prior to sailing. That is why you must be checked in one hour prior to sailaway. Unlike the airlines, the cruiselines are not able to add someone to the manifest once it is submitted.
I have booked the day before the cruise. You have to go through the cruiseline directly to purchase it. Once at the pier, they may have to call in to Miami to verify the booking.
I guess my the biggest mystery is this…. if they have 15 cabins open for max 2 capacity, why do they shut it off for families of 3? Why not sell one and remove one if it's really close?
The article emphasizes checking prices daily…sometimes more than once per day…because fares change that fast. It's absolutely true. I booked a Bermuda cruise and kept watching the price. When I checked the fare in the morning it dropped $90 per person, so I took advantage of the price drop. Then I checked again after lunch and it had dropped again, this time by $40 per person. Not a huge price drop, but eighty bucks is eighty bucks. Then, about a week later, it dropped again AND a free booze package was offered fleetwide. So, just by watching often I scored price drops that brought my fare down over $250 and free booze. Watch prices and book early.
Make sure your profile with each cruise line you travel, says that you are willing to take upgrades when they are available. I was surprised when I checked my profile with one of the cruise lines we travel quite extensively, that it showed I wasn't interested in free upgrades.
Sometimes getting an upgrade can backfire on you. I was "upgraded" from a cabin mid-ship to a higher category, 4 cabins from the front of the ship. It was very rough up in the bow of the ship. Since then, I have declined "upgrades" so that I know I am getting a cabin in a location I will be happy with.
I am trying to get a solo deal to hawaii in august or september?
keep calling
This is a great article!! I waited until the very last minute and booked my last cruise. I got a really great price; but my cabin was on the first deck right by the engines! The price I paid was so good; that I had to go. My cabin-steward bought me some ear-plugs and problem solved. I only paid $400 for a 5 night Thanksgiving cruise!!!!!!!
I forgot to state that for $400; I had a solo cabin!
Did you book it through travel agent? Or cruise line directly? I have been looking for a week and prices are still the same. Even thou the cruise ship leaves tomorrow .
Did you wind up booking?
Send me tips and information
Comments are closed.
How to Spend a Sea Day on a Cruise: The Ultimate Guide
Recent popular posts.
Two brothers started Cruise Fever in 2011 when they decided they couldn't stop cruising so they might as well write about it. Do you have Cruise Fever too? Follow along on this incredible voyage!
© 2011-2023, Cruise Fever ®. All rights reserved
Privacy Policy
Cruise Newsletter

Last Minute Cruises
Whether you're after a quick getaway or are flexible enough to grab yourself a last minute bargain, deciding to book on a whim can bag you an amazing deal. You could grab a prime cabin another passenger had to cancel or even a cruise package that's been discounted to fill empty cabins. To secure these last minute deals you need to be flexible and ready to book as once they go live they can go quickly.
Popular cruise lines for last minute cruises
P&o cruises.
Remarkable dining, dazzling entertainment and over 180 years of experience. You can cruise with confidence with P&O Cruises.
MSC Cruises
From world class entertainment to a relaxing spa, you are sure to have an unforgettable cruise experience with MSC.
Royal Caribbean
Packed full of fun and adventure, you're guaranteed to have the time of your life on a last minute cruise with Royal Caribbean.
Popular destinations for last minute cruises
Mediterranean.
Iconic landmarks, diverse cultures, exquisite cuisines and extraordinary history. You'll never have a dull moment when cruising the Mediterranean.
Canary Islands
With an all year round warm climate, the vibrant Canary Islands are an easy, accessible and popular tourist destination to visit.
Northen Europe
Cultural hotspots and dramatic landscapes, on a cruise to Northern Europe you'll be immersed in culture and history at every port you visit.
Last Minute cruise deals
Browse all of our amazing last minute cruise deals below. Use the filters to narrow down the results to find the perfect cruise for you.

Unsold Cruise Cabins: Understanding the Impact of Overcapacity on the Cruise Industry
Dmitry Shafran
Affiliate Disclaimer
As an affiliate, we may earn a commission from qualifying purchases. We get commissions for purchases made through links on this website from Amazon and other third parties.
Unsold Cruise Cabins are a common occurrence in the cruise industry. Despite the cruise lines' efforts to fill every cabin on their ships, there are always unsold cabins left over. Cruise lines use various strategies to fill these cabins, including discounts, upgrades, and package deals.
These unsold cabins can be a great opportunity for travelers looking for a last-minute getaway or a budget-friendly vacation.
Cruise lines prioritize filling higher-category cabins first, such as balcony cabins and suites, in order to protect as much revenue as possible. However, if any cabins are left unsold one to two months prior to the embarkation date, cruise lines may offer them at a discount to fill the ship completely.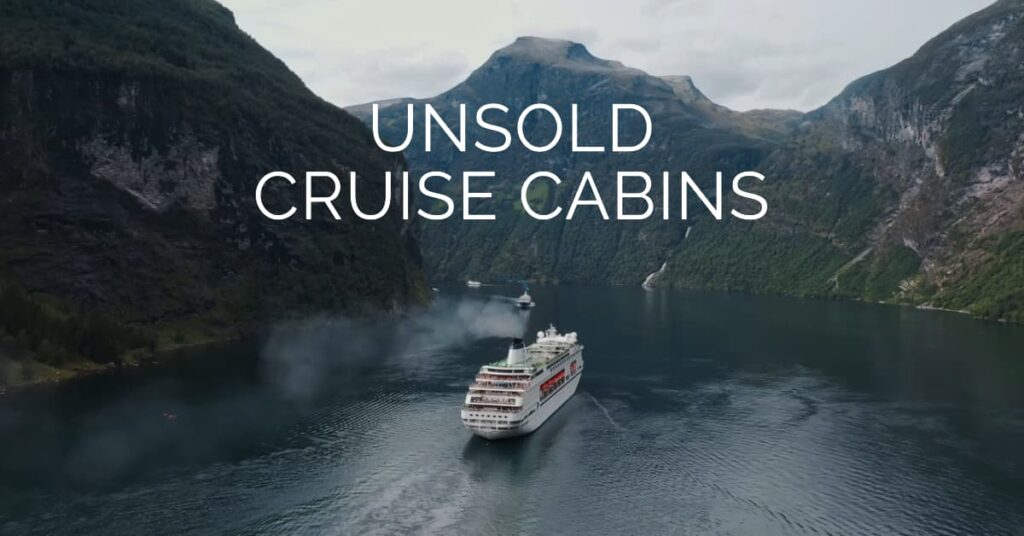 Travelers who are flexible with their travel dates and cabin preferences can take advantage of these unsold cabins and snag a great deal on their next cruise vacation.
Understanding Unsold Cruise Cabins
What are unsold cruise cabins.
Unsold cruise cabins are cabins that have not been purchased by passengers for a particular sailing. These cabins can be of any category, from inside cabins to balcony-level rooms, and are typically sold at a discount to entice passengers to book them.
Why Do Cruise Lines Have Unsold Cabins?
Cruise lines aim to fill as many beds as possible to maximize revenue onboard. However, demand can be unpredictable, and cruise lines may end up with unsold cabins. Cruise lines also hold back a certain amount of inventory to sell at a later date, closer to the sail date, in the hopes of selling those cabins at a higher price.
How Do Cruise Lines Deal with Unsold Cabins?
Cruise lines have various tactics to fill unsold cabins. They may offer discounts, upgrades, or extra-value deals, such as free internet packages or drinks packages. Cruise lines may also partner with travel agencies to offer exclusive sales or invitation-only bidding on unsold cabins.
Cruise lines typically fill higher category cabins first, as it is more palatable for them to offer discounts on those cabins rather than lower category cabins. Cruise lines also try to protect their pricing, especially on balcony cabins and suites, and may not offer deep discounts unless the situation is dire.
Passengers looking to snag a deal on unsold cruise cabins can keep an eye out for last-minute travel deals, flash sales, or resident discounts. They can also try their luck with a mock booking or bidding on unsold cabins.
In conclusion, unsold cruise cabins provide an opportunity for passengers to book a cruise at a discounted price, while also allowing cruise lines to fill as many beds as possible and generate more revenue onboard.
How to Find Unsold Cruise Cabins
Unsold cruise cabins can be an excellent way to save money on your next vacation. However, finding these deals can be challenging. Here are some tips on how to find unsold cruise cabins:
Travel Agent Insight
Travel agents can be a great resource for finding unsold cruise cabins. They often have access to exclusive deals and can help you find the best prices. Additionally, travel agents can provide valuable insights into the cruise industry and help you navigate the booking process.
Mailing Lists and Email Notifications
Signing up for mailing lists and email notifications from cruise lines and travel agencies can be an excellent way to stay informed about unsold cabins. These notifications often include last-minute deals and promotions that can save you money on your next cruise.
Social Media
Following cruise lines and travel agencies on social media can be another way to stay informed about unsold cabins. Many companies post about last-minute deals and promotions on their social media accounts. Additionally, social media can be an excellent resource for finding reviews and recommendations from other travelers.
Online Booking Process
When booking a cruise online, keep an eye out for unsold cabins. Many cruise lines will advertise these cabins on their websites, often with significant discounts. Additionally, booking directly through the cruise line's website can provide access to exclusive deals and promotions.
In conclusion, finding unsold cruise cabins can be a challenge, but with a little research and some insider knowledge, you can save money on your next vacation . Whether you turn to a travel agent, sign up for mailing lists and email notifications, follow cruise lines on social media, or book directly through the cruise line's website, there are plenty of ways to find great deals on unsold cabins.
Tips for Booking Unsold Cruise Cabins
Be flexible with your sail date.
One of the best ways to snag a deal on an unsold cruise cabin is to be flexible with your sail date. If you have some flexibility in your travel plans, you can take advantage of last-minute deals and discounts. Keep an eye out for sailings that are departing soon, as these are the ones most likely to have unsold cabins.
Consider Alternative Ports and Itineraries
If you're willing to consider alternative ports and itineraries, you may be able to find some great deals on unsold cruise cabins. Look for sailings that depart from less popular ports or visit less popular destinations. These cruises may have more unsold cabins, which means you'll have a better chance of getting a good deal.
Look for Extra-Value Deals
Many cruise lines offer extra-value deals to entice passengers to book unsold cabins. These deals may include onboard credit, free drinks packages, or discounted shore excursions. Keep an eye out for these deals when you're searching for unsold cabins.
Upgrade Offers and Bidding
Another way to get a good deal on an unsold cabin is to take advantage of upgrade offers and bidding. Some cruise lines offer free upgrades to higher cabin categories, while others allow passengers to bid on upgrades. If you're willing to pay a little extra, you may be able to snag a great deal on a better cabin.
Maximize Occupancy and Save Money
Finally, if you're traveling with a group, you may be able to save money by booking an unsold cabin that can accommodate more people than you need. For example, if you're traveling with two other people, you may be able to book a cabin that can accommodate four people for a lower price than booking two separate cabins. Keep an eye out for cabins with extra beds or pull-out sofas to maximize occupancy and save money.
By following these tips, you can increase your chances of snagging a great deal on an unsold cruise cabin. Just remember to be flexible, keep an eye out for extra-value deals, and consider upgrading or maximizing occupancy to save even more.
Unsold cruise cabins are a common occurrence in the cruise industry, and cruise lines have various strategies to fill them. The most common approach is to offer unsold cabins at a discounted price to attract last-minute bookings. However, cruise lines also protect their pricing, especially on balcony cabins and suites.
It's important to note that not all unsold cabins are created equal. Cruise lines prioritize filling higher category cabins first, as they generate more revenue. This means that if you're looking for a deal on an unsold cabin, you're more likely to find one in a lower-category cabin.
Another factor to consider is timing. Unsold cabins are most likely to be available closer to the departure date, as cruise lines try to fill cabins with full-price bookings first. However, waiting until the last minute can also be risky, as the desired cabin category may sell out.
Overall, the best way to find a deal on an unsold cruise cabin is to be flexible with your travel dates and cabin category preferences. It's also a good idea to work with a travel agent who can keep an eye out for unsold cabins and negotiate on your behalf.
FAQs About Unsold Cruise Cabins
What are unsold cruise cabins.
Unsold cruise cabins are cabins that have not been purchased by passengers for a specific cruise sailing. These cabins are typically offered at discounted prices to attract bookings.
Why do cruise lines have unsold cabins?
Cruise lines aim to fill as many cabins as possible to maximize revenue. However, factors like unpredictable demand or holding back inventory for later sales can result in unsold cabins.
How can travelers find and book unsold cruise cabins?
Travelers can utilize various strategies such as working with travel agents, signing up for mailing lists, following the social media accounts of cruise lines, and checking online booking platforms for last-minute deals on unsold cabins.
Are unsold cabins always available at a discounted price?
Unsold cabins are often offered at discounted prices to encourage bookings. However, discounts may vary based on factors such as cabin category, timing, and the cruise line's pricing strategy.
Can travelers choose their cabin category when booking an unsold cabin?
While travelers may have preferences, the availability of unsold cabins can vary across different cabin categories. It's advisable to be flexible with cabin preferences to increase the chances of securing a good deal on an unsold cabin.
About the author
I worked as an officer in the deck department on various types of vessels, including oil and chemical tankers, LPG carriers, and even reefer and TSHD in the early years. Currently employed as Marine Surveyor carrying cargo, draft, bunker, and warranty survey. You can find me on LinkedIn .
Leave a Reply Cancel reply
Your email address will not be published. Required fields are marked *
Save my name, email, and website in this browser for the next time I comment.
Latest posts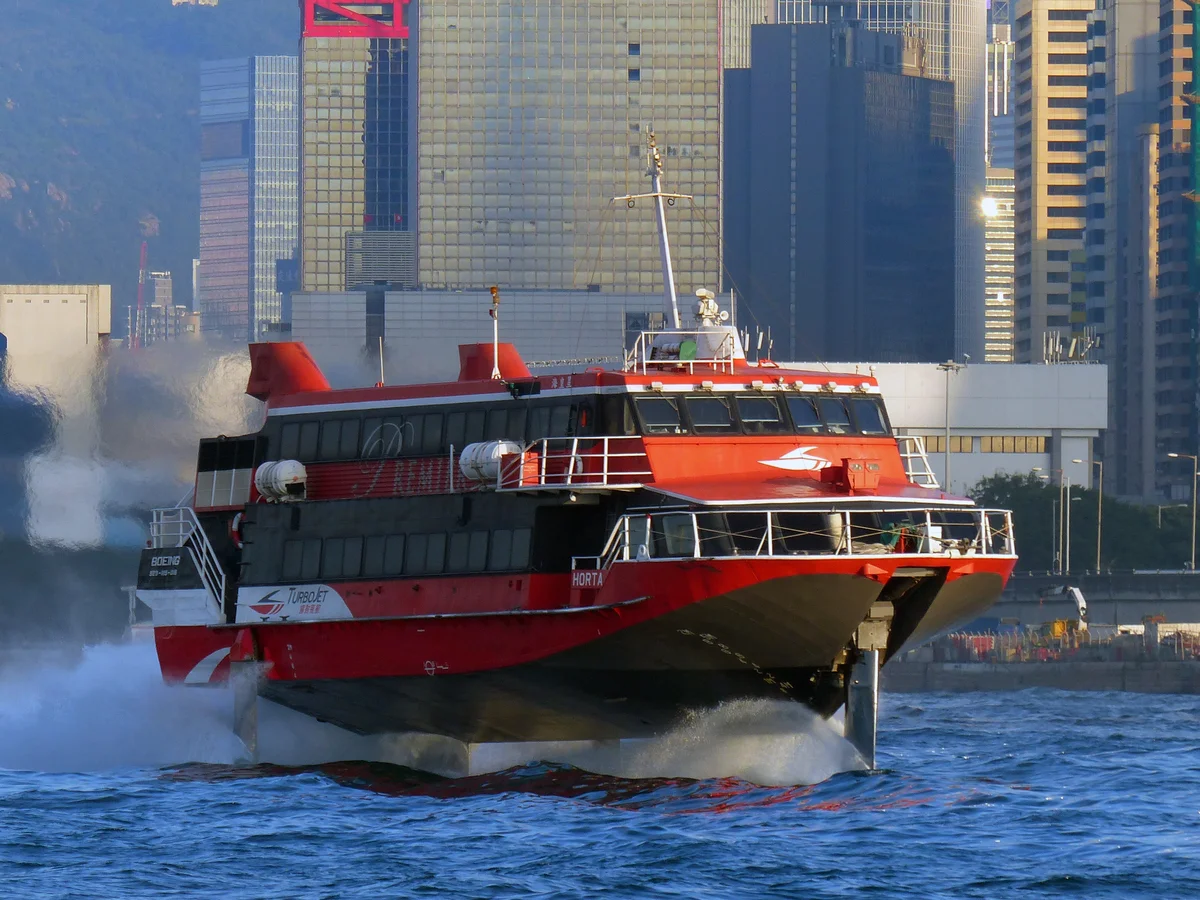 Hydrofoil Boats: Exploring the Future of Watercraft Technology
Glide over water with unparalleled speed, minimal environmental impact, and a silent, smooth ride that redefines maritime transport.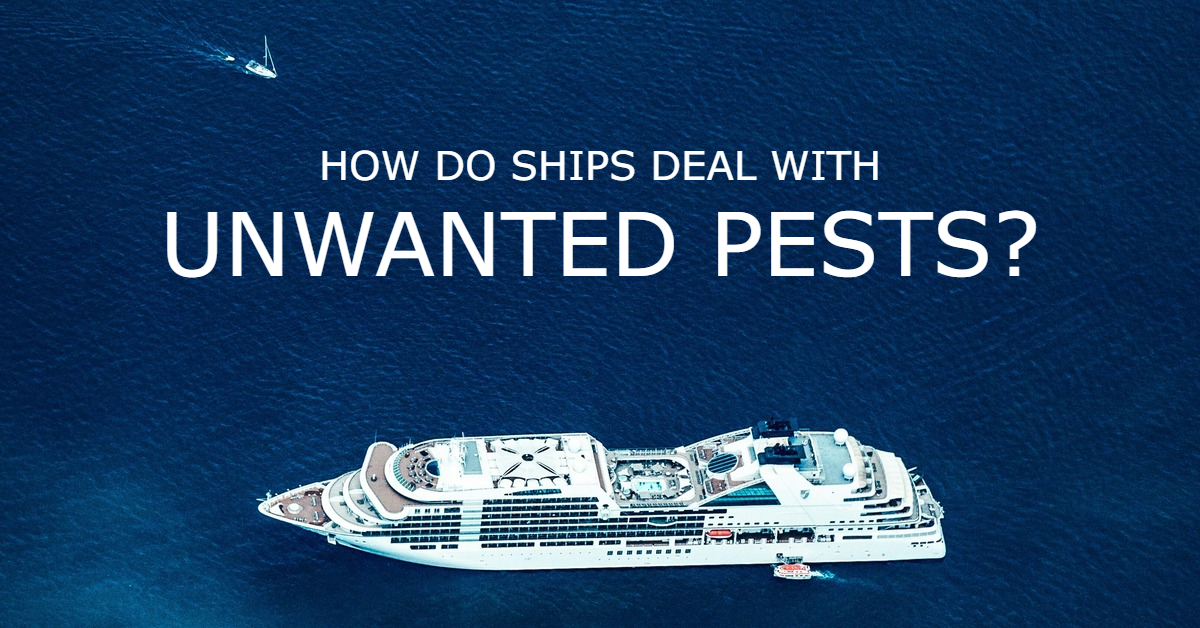 How Do Ships Deal With Unwanted Pests? 
According to the old saying, rats flee a sinking ship — but where do they go in the middle of the ocean? Seagoing vessels have dealt with unwanted pests since […]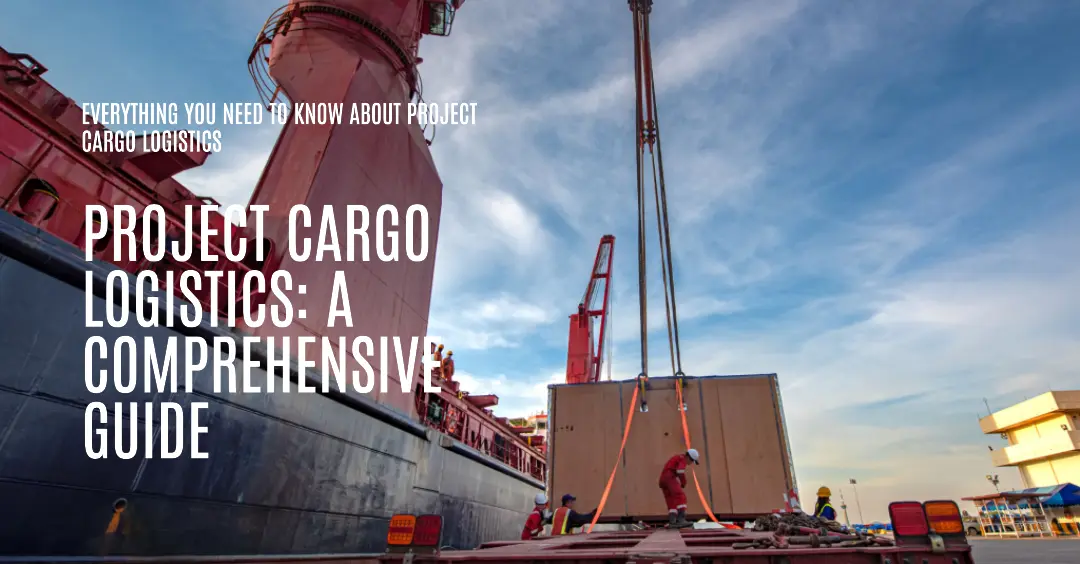 Project Cargo Logistics: Complex Maritime Solutions
Explore the basics of project cargo Logistics in our comprehensive guide. Uncover insights into planning, challenges, and best practices in the world of maritime cargo management.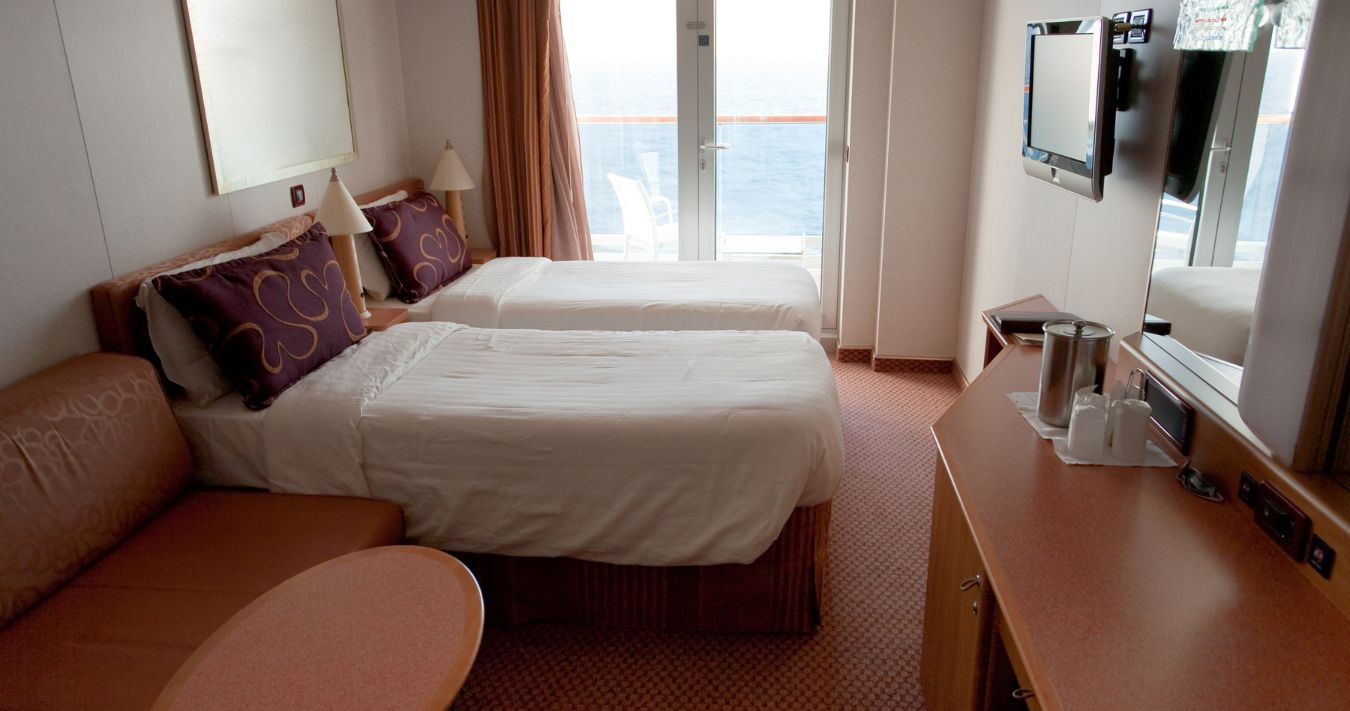 Understanding Unsold Cruise Cabins
How do cruise lines fill them.
If you've ever wanted to go on a cruise but find that they're out of your price range, this is the article for you. Here, you'll learn all about the little-known world of unsold cruise cabins and discover how you can secure one this year. It can be a slightly challenging process, but with perseverance, those in the know can make big savings.
It won't surprise you to learn that cruise lines don't like any of their rooms sitting empty. Empty rooms mean fewer passengers and fewer passengers mean less money being spent onboard. Fewer travelers put a dent in food, drink and merchandise sales. Because of this, companies do whatever it takes to get more people to board their ships and spend money.
They do this by selling unsold cruise cabins at discounted prices closer to the departure date. Let's dive in and discover how you can secure one for you and your family.
How To Tell If Unsold Cruise Cabins Are About To Go On Sale
Unfortunately, there's no easy way to know whether unsold cruise cabins are about to go up for sale. Cruise ship companies keep their cards close to their chest on this one, hiding this information on their website and from the press. This can make it almost impossible for you to know whether rooms are to be discounted in the immediate future.
The best practice is to prepare yourself by putting in the work to receive discount alerts. Read on to discover how to get a notification the next time a cheap cruise vacation becomes available.
Three Popular Methods For Securing Unsold Cruise Cabins
Below, you'll discover the three best methods for securing great cruise deals.
Hit Subscribe
The best way to find out about discounted cabins is to subscribe to the mailing lists of all the major cruise lines. The easiest way for them to advertise their offers is to those customers interested in their experiences, so joining their email lists is advisable.
Cruise companies tend to sell through third-party organizations too. This means that major travel agencies could get first-selling rights when it comes to unsold cruise vacation cabins. Signing up for their mailing lists could mean you get discounted vacation tickets before anyone else.
You May Also Like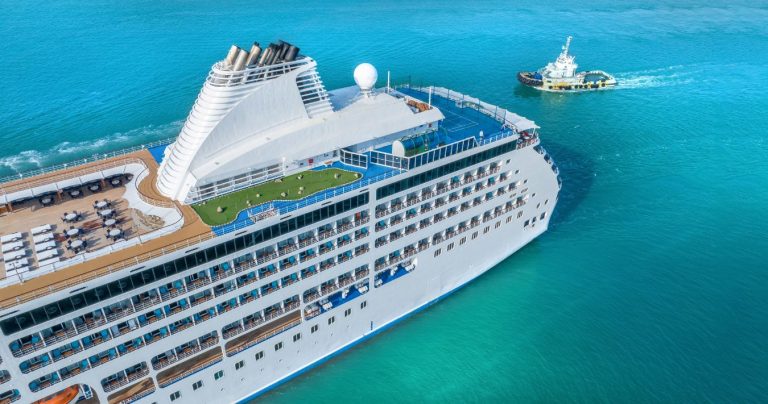 Related Search Topics (Ads)
Unsold Cruise Cabins For Seniors
Last Minute Unsold Cruise Cabins
Cheap Unsold Cruise Cabins
Unsold Cruise Cabins 2023
Unsold River Cruise Cabins
Unsold Cruise Cabins
Use Social Media
In addition to email sends, cruise lines and travel agents might also post about unsold cruise cabin opportunities across their social media platforms. It's worth following your favorite brands on Facebook, X (Twitter), Instagram and TikTok. Alternatively, you could search for keywords on these sites such as 'cruise sale' or 'cruise discounts'.
While following all the cruise lines across multiple platforms is time-consuming, the savings could be huge. It'll all be worth it if you secure a great room at a cheap price!
Try Your Luck Closer To The Departure Date
While this third method often doesn't work, there are occasions when it will - so it's worth a try. If you have your heart set on a specific ship or journey, check the price of a cabin ahead of time and make a note of it. Then, much closer to the departure date, check again to see if it's been discounted. If it has, then it's the perfect time to book.
The risk with this method is that you may accidentally miss out on the trip of a lifetime by waiting it out for too long.
Three Things To Be Aware Of
While successfully navigating the market of unsold cruise cabins can save you lots of money, there are three factors to be aware of.
Perks May Be Offered Instead Of Discounts
Instead of discounted rooms, cruise lines have been known to offer extra perks to encourage bookings. This means that room prices will be the same as before, but you could get free Wi-Fi access or drinks packages.
Savings Might Not Be As Big As You'd Expect
While big savings are out there, most unsold cruise cabins won't become available with huge discounts. Cruises are very popular, so companies know that they can fill rooms - meaning they don't always have to be generous with their offers.
Nevertheless, while you aren't ever going to travel the world for US$100, you could still save hundreds or even thousands.
Upgrades Can Be Thought Of As A Type Of Saving
Instead of a discount, you may be offered a free upgrade. While this would mean you don't get to enjoy any money-saving successes, you can secure a premium room for the price of a standard one.
For example, closer to your departure date, the company might offer balcony rooms for the same price as interior rooms without a window. While you won't see a percentage price reduction, it's still a huge offer that shouldn't be missed.
Cash in on Unsold Cruise Cabins in 2023: A Guide to Finding the Best Deals
Introduction.
If planning a cruise trip feels like a chore, you're not alone. That's because the dream of taking a cruise can quickly become overwhelming with all the information out there. From figuring out who to book with to picking the perfect destination – there's a lot of decisions that need to be made!
But what if you could find deals on unsold cruise cabins for this year and the following? You would be able to cash in on huge savings as well as have an amazing adventure on the high seas. And if you don't act now, you might miss out on an incredible opportunity!
In this guide, we'll show you everything you need to know before setting sail and how to find the best deals on unsold cruise cabins in 2023. Are you ready to embark on the journey of a lifetime?
Overview of the Unsold Cruise Cabins Phenomenon
At the end of 2023, the cruise industry will be alive with incredible deals on unsold cabins. In recent years, it has become increasingly more common for cruise lines to deeply discount cabins that haven't sold ahead of time. If you've ever wanted to take a luxury vacation at an affordable price, now is your chance!
Cruise lines need to fill their ships before they leave port—which means you can save big on last-minute cruises. The discounts offered vary, but you can often save up to 50 percent or more off the normal cost when booking unsold cruise cabins. Some lines even offer luxury suites and other special extras like airfare or onboard credits.
Plus, most unsold cabins are flexible fares- meaning you don't have to worry about changing dates or destinations once your trip is booked. So if you're looking for a getaway in 2023, it's definitely worth considering taking advantage of these great deals!
How to Find Unsold Cruise Cabins in 2023
With cruise booking becoming more popular every year, chances are you're already familiar with searching for the perfect cabin. But did you know there could be an even better way? In 2023, you might be able to cash in on some of the best cruise deals out there: unsold cabins.
Yes, it's true! But here's the trick–these deals don't show up on the usual travel sites. Instead, you'll have to do a little extra legwork to get your hands on this great deal. Here are the steps you need to take:
Research Cruise Lines: Look into which cruise lines offer unsold cabins in 2023 and which destinations are yours for the taking.
Connect with Cruise Companies: Contact cruise companies directly and ask about any unsold cabin specials for 2023. Many companies have special offers that aren't listed publicly so it pays to ask!
Narrow Down your Options: With a list of cruises that offer unsold cabins in 2023, compare rates and amenities to find the best fit for your budget and desired destination.
By following these steps, you could find yourself steaming off into the sunset with a deal that would make any budget-savvy traveler jealous!
Benefits of Booking an Unsold Cruise Cabin
You don't just get to save money when you book an unsold cruise cabin – you also get access to some amazing benefits that come along with the deal.
Availability of Extras
Unsold cabins are usually booked up on short notice, which means that there is likely to be a lot of availability for extras like spa treatments, tour packages, and other amenities. With cruise lines often offering discounts on such extras during times when demand is lower, booking an unsold cabin could be your ticket to a luxury experience at a fraction of the cost.
Upgrade Possibilities
Another benefit of unsold cruise cabins is the potential for upgrades. Since there may be ample availability when it comes to cabins, if you're lucky enough you may be able to upgrade your room to something that's bigger or has more amenities than what was originally in the package. And hey, who doesn't love getting a little something extra?
Flexibility
If circumstances change and your plans don't pan out as expected, many cruise lines offer flexible booking options for passengers with unsold cabins. So if you want to cancel or move up your sailing date because work trips or family visits come up, it shouldn't be too hard as long as you give them adequate notice – something that other fares usually can't offer.
Cost Comparison: Unsold Cruise Cabins vs Traditional Cruises
Are you wondering if unsold cruise cabins are the right choice for a cheap cruise in 2023? It all depends on the prices, so let's compare.
Unsold Cruise Cabins
Take a look at unsold cruise cabins. These are packages that are often offered last-minute in order to fill up cabins on cruises that don't have enough people booked. Whenever there's an overabundance of rooms, cruise companies start offering rock bottom prices. It's kind of like insider shopping—you can find cruises going everywhere from the Caribbean to Asia, and you can save up to 50% off the regular price.
Traditional Cruises
As for traditional cruises, you're often looking at prices that can make it difficult for large groups and families who need more than one cabin. Plus, these tend to be packed with extra amenities and activities that you won't find on unsold cabins, so if that kind of stuff is important to you, then it might not be the best deal for you.
At the end of the day, it really depends on what kind of vacation experience you're looking for. If all you need is a place to rest your head while exploring new places, then unsold cruise cabins might be right up your alley—just make sure to check out the reviews. Otherwise, traditional cruises can give an all-inclusive experience with plenty of included extras and amenities.
What Types of Cruises Have Unsold Cabins?
Ah, the million-dollar question. 2021 and 2022 are already sold out, but what kinds of cruises will still have unsold cabins come 2023?
Luxury Cruises
Luxury cruises have become increasingly popular in recent years, and as such, they often get booked up quickly. That said, don't write them off completely—luxury cruises definitely have unsold cabins too! It's a matter of doing the research and knowing when to grab the deal when it arrives.
Off-Season Cruises
Unsurprisingly, most people plan their cruise vacations during the peak season – usually around summer or winter holidays. But come February or June, you can score some pretty great deals! Unsold cruises cabins in the off-season can be a great way to get some quality time with your family at a fraction of what you'd pay during peak season!
Specialty Cruises
There are hundreds of different cruises out there that cater to specific interests—think foodie explorations, wine tasting tours or music festivals. These type of cruises tend to be smaller with fewer passengers on board and therefore have more unsold cabins available at lower prices. So if you have a hobby you're looking to indulge in while traveling, this could be your best bet for finding an affordable cruise vacation for 2023!
Tips for Booking an Unsold Cruise Cabin
It's not all that hard to find a great deal on unsold cruise cabins, but there are some tips you should keep in mind. Here are a few tried-and-true tips for booking an unsold cruise cabin for 2023:
Check the websites of the major cruise lines
Major cruise lines like Carnival, Royal Caribbean, and Norwegian often have enticing offers when they've got unsold cabins. Keep an eye on their websites and social media channels—they may offer hefty discounts as the departure date approaches.
Get to know the Last Minute Cruise Deals sites
Last Minute Cruise Deals is a great resource for finding discounted cruises. They frequently offer discounted cabins that can be a great deal if you're willing to book right away.
Be flexible with timing and destinations
The best deals on unsold cruises are typically found when you're willing to travel during peak season or at short notice. Also, be aware that you may not be able to choose where your cabin is located on the ship—but if price is your main concern, any port in a storm!
Ask about early bird specials
Early bird specials are another way to snag an amazing deal on unsold cabins. Cruise lines offer early bird discounts for customers who book more than 90 days in advance of their trip, so it pays to plan ahead.
In conclusion, when it comes to booking an unsold cruise cabin, it pays to start planning early. With better deals on cruises in 2023, you can explore a whole new world and experience different cultures or just relax on the water.
Whether it's an exciting European river cruise or a luxurious mediterranean cruise, you can find an unsold cruise cabin that will be perfect for your needs. With the right research and planning, you can save a lot of money and get the best deals out there. So,before you book your next cruise, be sure to look into unsold cruise cabins for the ultimate travel experience.
Recent Posts
Embracing the Future of Urban Mobility: Exploring the Versatility and Benefits of Cargo Bikes
Unleashing the Thrill: Best Motorcycles and Motorbikes for Adults in 2023
Best New Car Deals 2023: Unlocking Value and Performance
Unveiling the Gems: Affordable and High-Quality Smartphones on a Budget
High-Quality and Affordable Laptops: Balancing Performance and Price