Destinations
Saint Jean de Monts
Notre Dame de Monts
La Barre de Monts / Fromentine
PORT ST PERE
Safari park Planète Sauvage
Come and discover the biggest Safari Park in France! Planète Sauvage is based around an original concept with 10 km Safari Trail which you can drive around in your vehicle or go on a 4x4 Trek (with the option of a guided visit) and a pedestrian section with 4 universes.
The Safari trail: Drive the 10kms of the safari trail in your vehicle or aboard a 4X4 off-roader among the savannah's largest animals: tigers, lions, elephants, cheetahs, antelopes... More than 2,000 animals from 5 continents! Planète Sauvage introduces around 200 newborn animals each year making it one of Europe's largest conservation sites. The Marine City and its dolphins: it's a step between land and sea. Head into the village on foot... In the heart of the village the Marine City and its dolphins are not to be missed! Every day, you can watch displays at the times announced on site. Throughout the day, walk through the under-water gallery for an unbeatable view of the dolphins! The Bush Village: Next, discover the bush village and the small animals that live in houses typical of the Sénoufo region. Have fun counting the monkeys along the jungle path and discover the world of crocodiles and snakes at the reptile ark! Have a wonderful day at Planète Sauvage. Nature is fragile and important, help to preserve it throughout your visit!
Read more Close
Calculate the route
Practical information
Means of payment.
Restaurant area / snack bar
Picnic area
Bike parking area
Drinking water outlet and toilets
Show more (4) Show less
Facilities for young children (lending or renting)
Changing table
Microwave / Bottle warmer
Pushchair access
Accessibilité et équipements adaptés aux personnes en situation de handicap
Reception with disabled access
Toilets with disabled access
Activity with disabled access
Further information : le Temple de la Jungle est non accessible aux personnes à mobilité réduite
Boutique accessible
Stationnement adapté à proximité
Snack / resto accessible
Bar accessible
Show more (3) Show less
Welcome guide / Welcome booklet
Guided tours
Pets welcome
Disabled access
Access to washing facilities
Access to the snack bar / restaurant
Access to the bar
Nearby adapted car park
Groups welcome
Opening periods
Monday —
Tuesday —
Wednesday —
Thursday —
Friday —
Saturday 10:00 - 18:00
Sunday 10:00 - 18:00
Photo Gallery
See all the pictures
Display phone number 02 40 04 82 82
Homepage > Safari park Planète Sauvage
Nous utilisons les cookies pour vous offrir une meilleure expérience utilisateur. Pour se conformer à la nouvelle directive concernant la vie privée, nous devons vous demander votre consentement pour sauvegarder des cookies sur votre ordinateur.
Tickets for Planète Sauvage (44)
Offered by :
Planète Sauvage
Port-Saint-Père (44)
Ticket valid until 12/31/24
Activity description :
Spend a day discovering 120 different species in a wildlife park unique in France! Planète Sauvage invites you to observe 1100 animals of 120 different species from all over the world, on foot or by car . Take advantage of the pedestrian section and explore the large forest areas dedicated to cheetahs and lions. By car (4x4 raid optional), explore France's longest Safari Trail across 15 plains, each several hectares in size. Expect to be amazed: emblematic species of large mammals, mixed together as they might be in the wild.
Tour advantages:
Explore 6 worlds on foot and on safari
Meet animals from all over the world, on foot or by car
85 hectares of nature for a sensational animal journey
Unforgettable experiences for children and adults (optional)
Opening times :
Click here to view the calendar
Conditions of use:
Admission with tickets, on mobile or paper, on day of visit
Price per person - From age 13
Price per person - From 3 to 12 years inclusive
Address: La Chevalerie, 44710 Port-Saint-Père Access: - By car: 30 min from Nantes via D723
Know before you go
How to use your e-ticket :
Admission on presentation of purchased tickets
E-tickets accepted
Click here to consult the calendar
Other information :
Tickets valid for the 2023 season
Catering facilities in the park
Picnic area
All structures are accessible to people with reduced mobility
Free admission for children under 3 years of age
Average length of visit between 5 and 6 hours
Similar activities
Tickets for Legendia Parc (44)
Tickets for La Boissière-du-Doré Zoo (44)
Tickets for Natural'Parc near Nantes (49)
Leisure and activities
The Safari Park « Planète Sauvage
The Safari Park "Planète Sauvage
It is the largest safari in france, 1h20 from the campsite la vertonne..
An original journey through continents and animal species.
The safari trail With your car or by bus or 4×4 raid, go on safari in the savannah and discover rhinoceros, ostriches, oryx, giraffes, impala, cheetah, tiger, lion, black bear, zebras, African elephants, yaks, artic wolves… on 10km of tracks you will discover 11000 animals around you.
The path of the bush Discovering meerkats, cranes, ibises… through a footbridge
The marine city A unique aquatic space for an educational presentation of dolphins
The Inca Trail Observation lookout and lake walk of the Latin American lands. The small monkeys of South America will evolve in freedom around you!
The temple of the jungle A suspension bridge will allow you to discover dhole, otter, pelican, deer…
You can also become a " caretaker for a day " by helping to prepare and distribute the animals' meals: an unforgettable day of discovery in contact with the wildlife.
The Safari Park "Planète Sauvage" will open its doors on March 5th 2022.
Wild Planet
"La Chevalerie" – 44710 Port-Saint-Père
Site : www.planetesauvage.com
CAMPING 3 ÉTOILES LA VERTONNE
575 Route de Poiroux 85440 GROSBREUIL
Access/contact
Legal information
En poursuivant votre navigation sur ce site, vous acceptez l'utilisation de cookies.
Search by criteria
Suggested results based on your input
Destinations, search for your campsite among 8241 campsites on the map or choose a region in the list:.
Auvergne-Rhône-Alps
Burgundy-Franche-Comté
Centre-Val de Loire
Hauts-de-France
Ile-de-France
New-Aquitaine
Pays de la Loire
Provence-Alpes-Côte d'Azur
Champagne-Ardenne
Franche-Comté
Languedoc-Roussillon
Midi-Pyrénées
Nord-Pas-de-Calais
Poitou-Charentes
Rhône-Alpes
Search a campsite by themes
Leisure themes.
Campsites with access to the beach
Campsites with a heated pool
Campsites with a covered pool
Well being campsites / balneotherapy, hammam, sauna
Campsites with mini clubs for children
Campsites with water parks
Campsites with unusual accommodations (yurts, tree houses, trailers ...)
Most entertainment packed campsites
Lakeside and riverside campsites
Sports campsites (hiking, horse riding, canoeing and kayaking.)
Green campsites
Campsites with luxury rentals
Campsites open all year round
Your second home in a campsite
Our favourites
The most beautiful Cote d'azur - Mediterranean campsites
The most beautiful interior campsites
Top 20 campsites in Brittany
Top 20 campsites in South Atlantic
Dream campsites
Campsites with charm
Top 20 Vendée
Campsites in Europe
Campsite chains
Capfun campsites
Cybèle Vacances campsites
Chadotel campsites
Home CampingFrance
Your vacation in a campsite
What to see in France
Zoo and animal park Planète Sauvage
Enjoy an exceptional day around 6 animal worlds. On foot, in your car or in a 4x4, embark on a super safari in the Planète Sauvage park.
Discover Planète Sauvage during your camping holiday
It is a zoological park located in Port-Saint-Père , in Loire-Atlantique and close to Nantes. Ten kilometres of track to observe the 2,000 inhabitants (and 200 animal species) of the park. Animals from the African savannah (lions, elephants, giraffes, cheetahs, etc.), American species (baribal bears, bisons, etc.), Asian species (tigers, yaks) and Australian species (wallabies) live side by side. At kilometre 5, a mini-farm allows you to take a break for lunch.
In the afternoon, explore the pedestrian area, with the marine city and its bottlenose dolphins . This is where one of the three dolphinariums in France is located. And to find out all about their daily life, don't hesitate to follow the keepers . To let off steam, head for the jungle course, made up of wooden walkways swinging up to five metres from the ground. Ideal for entering the world of rhesus macaques. Finally, don't miss the reproduction of the bush village that takes us to Sénoufo country, with its traditional huts, its warm African colours and its curious animals (meerkats, coati, macaws, etc.).
For those who wish to extend their visit, Planète Sauvage offers a bivouac among the animals , in comfortable tents. An unforgettable experience with a campfire, starry sky and the sounds of the savannah in the morning.
Where to stay?
In order to organise your camping holidays in Loire-Atlantique and your visit to the Planète Sauvage animal park, we have selected for you some campsites near the Planète Sauvage park .
Practical information:
Opening hours: 10 am to 6 pm and 10 am to 7 pm in summer
Prices 2022: Day ticket: Adult (13 years and +): 27.5 €, children (3 to 12 years): 21 €, free for children under 3 years. These prices include the educational presentation of the dolphins.
The 4x4 Safari and the dolphin encounter are optional and can be booked in advance.
Contact details:
La Chevalerie
44710 Port-Saint-Père
Tel. +33 (0)2 40 04 82 82
Website: planetesauvage.com
Campsites connected with this article
Subscribe to our newsletter and get lots of good deals and news
Vous êtes...
Are you a professional?
Are you a student?
Are you a group?
Monthly rentals
Les cottages Confort
Privilège cottages
Premium cottages
Unusual accommodations
The campsite
Aquatic area
The restaurant Le Bivouac
Summer activities
The trip to Nantes
The Dukes' Château
The Nantes vineyard
The Loire by bicycle
Zoo de la Boissière du Doré
The Machines of the Île
Planète sauvage, parc des naudières.
Location and access
Information
Customer views
the campsite
Our commitments
Our Labels and Classifications
Our environmental commitments
Accommodation
Stablised Motorhome
Motorhome on the grass
Superior Tent
Petit Écolier
La Cabane du voyage
Saint Michel
Carrousel 2 BD
Carrousel 3 BD
Atlantique SPA
Carrousel 4 BD
Practical information
News and special offers
Only 15 minutes from Nantes , plunge into the heart of the savannah at Planète Sauvage (the Wild Planet) thanks to a safari trail of 10 km. The latter can be completed by car. This is ideal for getting as close as possible to the 1000 animals (including giraffes, rhinos, lions, zebras and elephants) which are maturing within this area, where wild animals are on show. Next cover the 4 km pedestrian track through the brush path and the Inca trail, to discover other animal species.
Continue this out-of-the-ordinary experience by going towards the Cité Marine. This aquatic area allows to you to see aquatic shows in the company of dolphins several times per day. Remember to take the underwater gallery which is 1 000 metres long to discover the world of cetaceans.
Owing to the various pricing options offered by the zoo, one enables you to become a trainer for a day . Accompanied by an animal guide, discover this incredible occupation by helping the keepers present in the park carry out their daily duties.
On the trail of wild animals
1,000 wild animals
80 hectares of nature
5 thematic worlds
You can also discover…
A magical universe
Go back to the past
A children's paradise
Sorry, your search returned zero results for "planete_sauvage_(safari_park)"
Have you tried doing the following:
Check for spelling errors or typos
Clear search filter options
Use fewer keywords
Vacation Rentals
Restaurants
Things to do
Elektrostal Tourism
Elektrostal Hotels
Elektrostal Bed and Breakfast
Elektrostal Vacation Rentals
Flights to Elektrostal
Elektrostal Restaurants
Things to Do in Elektrostal
Elektrostal Travel Forum
Elektrostal Photos
Elektrostal Map
All Elektrostal Hotels
Elektrostal Hotel Deals
Elektrostal Hostels
Elektrostal Family Hotels
Elektrostal Business Hotels
Elektrostal Spa Resorts
3-stars Hotels in Elektrostal
Elektrostal Hotels with Banquet hall
Elektrostal Hotels with Game room
Hotels near Karaoke Bar
Hotels near Museum of Labor Glory
Hotels near Viki Cinema
Hotels near Galereya Kino
Hotels near Statue of Lenin
Hotels near Park of Culture and Leisure
Hotels near Electrostal History and Art Museum
Hotels near Banya
Hotels near Museum and Exhibition Center
Hotels near SmokyGrove
Hotels near Papa Lounge Bar
Hotels near Elektrostal Station
Hotels near Khrapunovo Station
Hotels near Metallurg Station
Hotels near Fryazevo Station
Hotels near Ilet Station
Hotels near Elektrogorsk Station
Hotels near Pavlovskiy Posad Station
Hotels near Kovrigino Station
Hotels near Zakharovo Station
Hotels near Noginsk Station
Zhukovsky International Airport Hotels
Vnukovo Airport Hotels
Domodedovo Airport Hotels
Aulani A Disney Resort & Spa
Jules Undersea Lodge
Moon Palace The Grand - Cancun
Hotel Riu Montego Bay
Secrets Maroma Beach Riviera Cancun
Lombok Senggigi Hotel
Waldorf Astoria New York
Disney's Caribbean Beach Resort
Secrets Akumal Riviera Maya
Atelier Playa Mujeres
Secrets Moxche Playa del Carmen
The LINQ Hotel + Experience
Haven Riviera Cancun
ARIA Resort & Casino
Dreams Royal Beach Punta Cana
Popular All-Inclusive Resorts
Popular Beach Resorts
Popular Family Resorts
Popular All-Inclusive Hotels
Popular Hotels With Waterparks
Popular Honeymoon Resorts
Popular Luxury Resorts
Popular All-Inclusive Family Resorts
Popular Golf Resorts
Popular Spa Resorts
Popular Cheap Resorts
GreenLeaders
Elektrostal
Things to Do
Travel Stories
Rental Cars
Add a Place
Travel Forum
Travelers' Choice
Help Center
Europe
Russia
Central Russia
Moscow Oblast
Elektrostal
Yantar-Siti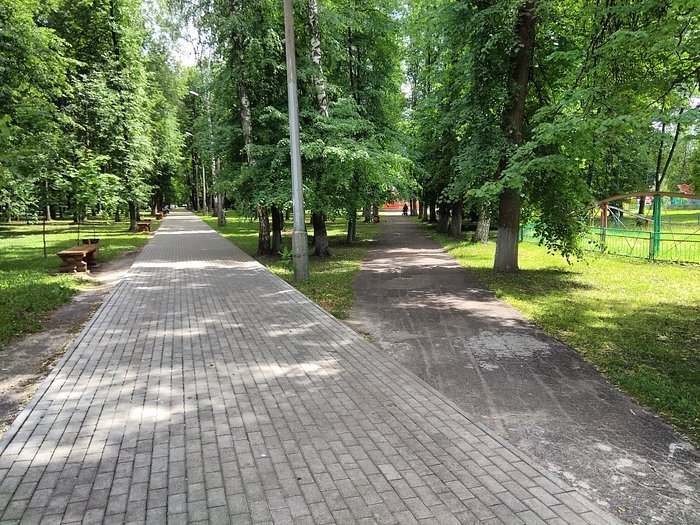 View prices for your travel dates
Own or manage this property? Claim your listing for free to respond to reviews, update your profile and much more.
YANTAR-SITI - Hotel Reviews (Elektrostal, Russia)
Expedia Rewards is now One Key™
Car Rental Elektrostal
Search and compare from car companies in elektrostal.
Include AARP member rates
Membership is required and verified at pick-up.
Featured car rental suppliers
Compare from agencies.

Compare car suppliers to unlock big savings, and package your flight, hotel, and car to save even more.
One Key members save 10% or more on select hotels, cars, activities and vacation rentals.
Enjoy maximum flexibility with penalty-free cancellation on most car rentals.
Top Car Deals in Elektrostal
Don't see what you're looking for?
Frequently asked questions.
You'll feel the lively spirit of bustling city life the minute you pull into Moscow. Some 35 mi from Elektrostal, it has loads of fantastic spots to visit, like Red Square.
About 35 mi away, Ryazan is another location worth putting on your travel itinerary. Don't forget to stop by Monument to Evpatiy Kolovrat during your visit.
After all that time behind the wheel, treat yourself to a dose of nature at Nikola-Lenivets Art Park. It's roughly 130 mi from Elektrostal.
Car Rental Information
Finding the cheapest car rentals in elektrostal, using our search wizard.
If the deals that are available on our page do not suit your needs, then enter Elektrostal into the search wizard at the top of the page. We will compare all the best deals available for your car rental in Elektrostal and provide you with a list of the cheapest options, with no added fees.
Renting a car in Elektrostal
Pay at pickup is available, so you don't have to worry about spending your money until you arrive at your vehicle in Elektrostal . We partner with reliable partners that guarantee an enjoyable experience for solo travelers, couples, and families. Package your car with a flight or hotel to unlock even more savings from Expedia.
Expected prices in Elektrostal
Prices are subject to seasonal change depending on when you decide to arrange your car rental but right now you can book .
Flexibility & Cancellation
Most car suppliers offer penalty-free cancellations, so you don't have to worry about losing money if your plans change. To cancel your booking log into your account through the Trips portal. Click manage booking and cancel this car. If you needed to alter your booking, then you can create a new one once you have canceled.
We all love being rewarded
One Key members save 10% or more on select hotels, cars, activities and vacation rentals. Not only that, earn OneKeyCash for every dollar spent on eligible hotels, vacation rentals, flights, car rentals, and more when you book across our family of brands: Expedia, Hotels.com and VRBO. Learn more and join today.
Car classes available from Expedia in 2023
The classes of vehicles available will change depending on your chosen location.
Compact car rentals    
Convertible car rentals    
Economy car rentals    
Fullsize car rentals    
Luxury car rentals
Midsize car rentals    
Mini car rentals    
Minivan rentals    
Pickup car rentals    
Premium car rentals
Sportscar rentals    
Standard car rentals    
SUV rentals    
Van rentals
Experience new places with Expedia
Cities near Elektrostal
Car rentals in Northern Europe
Car rentals in Eastern Europe
Car rentals in Lyubertsy
Car rentals in Balashikha
Car rentals in Zheleznodorozhny
Car rentals in Orekhovo-Zuyevo
Car rentals in Noginsk
Car rentals in Ramenskoye
Car rentals in Shchelkovo
Car rentals in Chernogolovka
Find Popular Airports close to Elektrostal
Car rentals at Vnukovo Intl. Airport (VKO)
Car rentals at Sheremetyevo Airport (SVO)
Car rentals at Zhukovsky Airport (ZIA)
Car Rental Deals in Top Destinations
Car rentals in Las Vegas
Car rentals in New York
Car rentals in Orlando
Car rentals in London
Car rentals in Paris
Car rentals in Cancun
Car rentals in Miami
Car rentals in Los Angeles
Car rentals in Rome
Car rentals in Punta Cana
Car rentals in Riviera Maya
Car rentals in Barcelona
Car rentals in San Francisco
Car rentals in San Diego County
Car rentals in Oahu
Car rentals in Chicago
Expedia's Latest Trends
Additional information about expedia group.
Moscow Metro Font
Moscow Metro is a multi-line display typeface inspired by the Moscow underground map. It comes in Regular and Color versions.
Moscow Metro is ideal for posters and headlines, neon signage and other artworks.
Designed by: Nadira Filatova Website
License: free for commercial use.