Testimonials
South Africa
Switzerland
Peninsula Cruises
Antarctic Circle Cruises
Fly & Cruise
Adventure Cruises
South Georgia, Falklands, & Antarctica Cruises
Luxury Cruises
Vessel List
Choosing a Vessel
Choosing a Program
Svalbard/Polar Bear Cruises
Northwest Passage Cruises
Northern Lights Cruises
Greenland Cruises
Iceland Cruises
Vessel List
Luxury Cruises
Galapagos Cruises
Antarctica Cruises
Arctic Cruises
Amazon River Cruises
Patagonia Cruises
10 Reasons to Travel with Vaya
About Us / Our Team
Our Environmental Commitment
Classic Itineraries
Family Trips
Galapagos Charters
Luxury Trips
Multi-Country Trips
Off the Beaten Path
Safaris and Wildlife
Small Ship & Yacht Cruises
Wine & Culinary
Tucano: A First Class Brazilian Riverboat Cruise on the Amazon
Days: 5 & 7 | From $2,200/per person
This is our top cruise recommendation in the Brazilian Amazon. The Tucano is a first-class riverboat that takes 16-18 passengers deeper into the wilderness than most other cruise vessels go, up the pristine Rio Negro. The nine-cabin vessel operates true expedition cruises with a deep focus on nature, meaning the emphasis is on spotting wildlife in the company of expert naturalist guides, learning about the extraordinary diversity of the rainforest ecosystem, and hearing a variety of lectures on-board. The Tucano has earned a reputation as the option of choice for those who want an Amazon experience with a deep emphasis on ecology and natural history. Onboard, cabins are comfortable, with air conditioning and private baths, and travelers enjoy a fun, relaxed Brazilian atmosphere and well prepared local Brazilian cuisine. The Tucano is a great way to experience the Amazon, and it has consistently received outstanding feedback from Vaya travelers.
Our knowledgeable and engaging specialists will help you find the ideal cruise given your interests, tastes and budget.
We consistently receive 5 star reviews from our discerning clients.
Vessel Information
Accommodations.
Observation Deck: 1 Yellow Category cabin with one queen and one single bed (up to 3 passengers in this cabin)
Middle Deck: 1 Green Category cabin with bunk beds, 1 Green/Blue Category cabin with single or bunk beds, and 2 Yellow Category cabins with lower berth twin beds (which can be pushed together to form a double bed)
Main Deck: 1 Green Category cabin with bunk beds, 1 Green/Blue Category cabin with single or bunk beds, 2 Yellow Category cabins with lower berth twin beds (which can be pushed together to form a double bed)
Green Category Cabins have bunk beds and are smaller than Yellow Category Cabins. Both Blue Category cabins (for single use) can be converted to a Green Category cabin (for double use).
All cabins have private bathrooms and air conditioning.
Yacht Specifications
Length: 82 feet Maximum Width: 21 feet Passenger Capacity: 18 Cruising Range: 1000 miles Electricity: 110 volt/ 60 cycle
Itineraries & Pricing
6 night cruise itinerary.
Day 1     Friday     Arrive to Manaus
Upon arrival to Manaus you will be met at the airport by a local representative and transferred to your hotel, located on the banks of the Rio Negro. Depending on the time of your arrival we can arrange a city tour, including a visit to the spectacular Teatro Amazonas Opera House, built in 1896. Overnight in Manaus.
Day 2     Saturday     Embark on your Amazon Cruise
In the morning you will transfer to your 82 foot long riverboat and depart upstream on the Rio Negro. As you cruise through the world's largest river island system, the Anavilhanas Archipelago, you will be able to watch the vegetation and surroundings change as you leave behind the frontier settlements and enter true wilderness. In the afternoon you will have a chance to disembark in search of wildlife, or take a swim in the clean refreshing water before dinner.
Day 3     Sunday     Excursions into the Rainforest
In the early morning you can explore the rainforest along the water's edge, listening to the sounds of toucans and howler monkeys. After breakfast you will enter the rainforest once again with your naturalist guide, receiving an education in the diverse Amazon ecology before returning to the boat for lunch. After lunch you will continue upstream, stopping once more for a quick swim and to explore a bit more of the river in your skiffs.
Day 4     Monday     Travel up the Rio Negro / Rainforest excursions
Before breakfast you can enjoy an early trip into the forest as it comes to life. Following breakfast you will set out in the launches, exploring the surrounding rainforest and tributaries. In the afternoon and into the night the Tucano will continue up the Rio Negro. From the observation deck you will have spectacular views of the sky as it changes colors and fills with stars in this area with virtually no man-made light.
Day 5     Tuesday     Join the Rio Jauaperi
After your two morning excursions the Tucano will navigate along the densely forested shore, searching for wildlife and potentially stopping at a settler's home carved out of the forest. In the early afternoon you will encounter the Rio Jauaperi and a forest known as the "varzea." Here you will search for various animals unique to this particular environment.
Day 6     Wednesday     Rio Negro / Night excursion
Today you will depart from the Rio Jauaperi and navigate back down the Rio Negro, exploring new rainforest habitats all the while. In the evening you will have a chance to disembark in search of nocturnal animals that have come out from hiding.
Day 7     Thursday     Lago Janauari Ecological Park
In the morning you will have a chance to visit the Lago Janauari Ecological Park, where the thick brown water of the Amazon River flows swiftly through the forest. By midday you will find yourself at the "Encontra das Aguas" (Meeting of the Waters), a miles-long stretch where two of the world's largest rivers, the Amazon and Rio Negro, join together. Here the almost black water of the Negro runs beside the obscure brown water of the Amazon. Tonight you will have one last evening excursion in search of nocturnal wildlife.
Day 8     Friday     Return to Manaus
After a final morning waking to the sounds of the Amazon, your riverboat cruise will come to an end and you will disembark in Manaus. Depending on the timing of your flight, we can arrange a city tour before you are transferred to the airport for your flight out. We can combine this cruise with any of our other destinations in Brazil or the rest of South America. Please inquire if interested.
4 Night Cruise Itinerary
Day 1     Sunday     Arrive to Manaus
Day 2     Monday     Embark on your Amazon Cruise
Day 3     Tuesday     Excursions into the Rainforest
In the early morning you can explore the rainforest along the water's edge, listening to the sounds of toucans and howler monkeys. After breakfast you will enter the rainforest once again with your naturalist guide, receiving an education in the diverse Amazon ecology before returning to the boat for lunch. After lunch you will continue upstream, stopping once more for a quick swim and to explore a bit more of the river in your skiffs. Weather permitting, you will have another excursion in the evening to search for nocturnal wildlife.
Day 4     Wednesday     Rainforest excursions / Village Visit
Before breakfast you can enjoy an early trip into the forest as it comes to life. Following breakfast you will set out in the launches, exploring the surrounding rainforest and tributaries. In the afternoon you will visit a local community and learn about how people live in this remote wilderness.
Day 5     Thursday     Rio Jauaperi / Porto de Manaus
After your two morning excursions the Tucano will navigate along the densely forested shore, searching for wildlife and potentially stopping at a settler's home carved out of the forest. In the early afternoon you will encounter the Rio Jauaperi and a forest known as the "varzea." Here you will search for various animals unique to this particular environment. Tonight you will cruise along the Porto de Manaus, one of the world's largest ports, where you will see boats of every imaginable shape and purpose.
Day 6     Friday Return to Manaus
Early this morning travelers will disembark and continue on their journey or return home.
(800) 342-1796
7 Day/6 Night Trip Departures: Saturday to Friday
5 Day/4 Night Trip Departures: Monday to Friday
2024  Cruise Rates Per Person:
Included: Cruise accommodations, guided excursions, meals as indicated in the itinerary, bottled water, group transfers to/from the cruise embarkation point from select hotels
Not Included: Airport transfers, hotel accommodations in Manaus, soft drinks, alcoholic beverages, gratuities
Child Discounts: Children 11 years old and under sharing a room with an adult will receive a 30% discount (subject to availability).
Charters: from $32,000 (4 nights & 16 passengers), $55,000 (6 nights and 16 passengers)
Reviews from this trip
Tucano boat experience was all around excellent. They celebrated the 50th wedding anniversary with a nice Cake with all other travelers.
The guides and crew members on the Tucano were absolutely wonderful. The guides were incredibly knowledgeable and passionate about the Amazon. They also made sure that our children were always learning and enjoying themselves.
Tucano boat and hotel in Rio was great! Transfers were all done well.
Call us to start planning your journey today:
1 (510) 548-8487
Why Travel with Vaya?
We're TRUE specialists
We've not only traveled there, we've lived there. Our smart and engaging specialists are all current or former expatriates with years of experience in the region.
Uplifting service
From the first phone call to after you get back, we're here for you every step of the way. We listen, create, customize and advocate for you, and design experiences that go beyond the expected.
Thoughtful travel
Our discerning sensibility and good taste go beyond just choices in hotels and top guides; we have a walk the walk commitment to the environment and are genuine leaders in conservation efforts.
Black Friday Sale: The year's best deals Up to 70% OFF
Destinations
Amazon river cruises 2023/2024.
Have you ever wished to visit the Amazonian jungle, but felt too afraid to do it? Take a riverboat cruise on the Amazon and explore unique sceneries from a safe distance with the highest rate of comfort. How is that possible? World's leading cruise companies are providing our travellers with exquisite services and splendid itineraries. Look no more! Our variety of river cruise adventures have the best deals and the cruise reviews speak for themselves.
42 Amazon river cruises with 131 reviews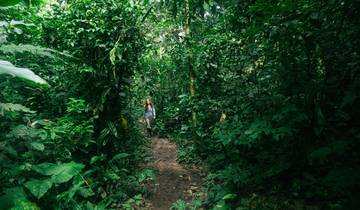 In-depth Cultural
Fully Guided
Christmas & New Year
The Inca Journey
"The tour was good but I would have say that the accommodation was very poor. La Casa..."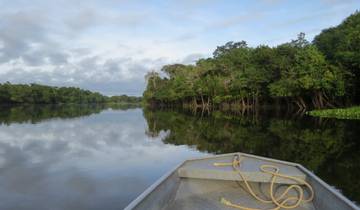 River Cruise
Active Adventure
Amazon Riverboat Adventure In Depth
"Our guides were well educated, informative, passionate about their pursuits, anxious..."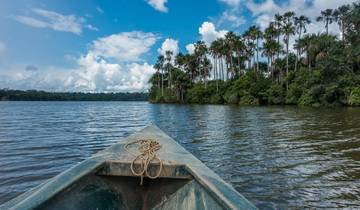 Jungle Trekking
Hiking & Trekking
3 days - Tambopata Amazon Jungle
"Ronald our guide was excellent Accomodation and food were great too Just be aware..."
Book With Flexibility This operator allows you to rebook your dates or tours with them for free, waiving change fees.
Ecuadorian Treasures Bucket List Tour
"Alejandro took me and my partner on an 8 day tour around mainland Ecuador. We visited..."
10% deposit on some dates Some departure dates offer you the chance to book this tour with a lower deposit.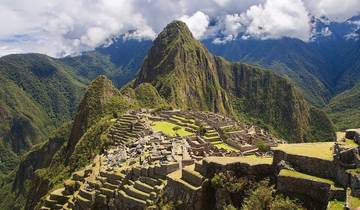 Amazon, Incas & Titicaca - 13 days
"This trip was amazing and included one of the best travel experiences of my life..."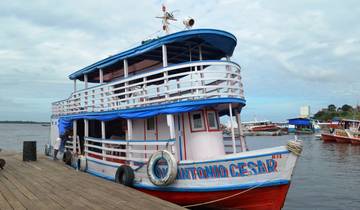 Amazon Boat Cruise - 3 Days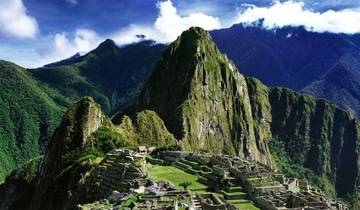 Spirit of South America with Amazon & Galápagos Cruise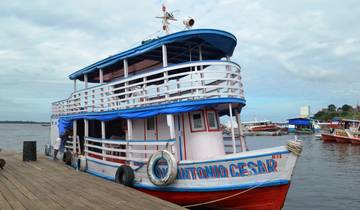 Amazon Boat Cruise - 5 Days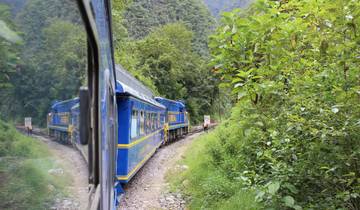 Machu Picchu by Train - 9 days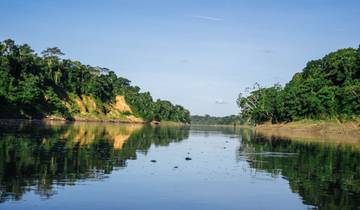 Peruvian Rivers & Rainforest Discovery (2024) (Lima to Lima, 2024)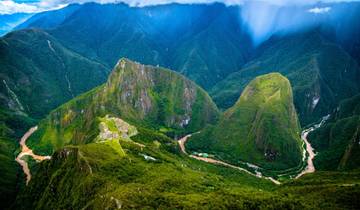 From the Inca Empire to the Peruvian Amazon with the Nazca Lines 2024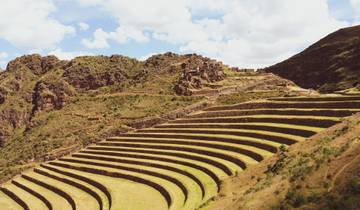 From the Inca Empire to the Peruvian Amazon with Galápagos Cruise 2024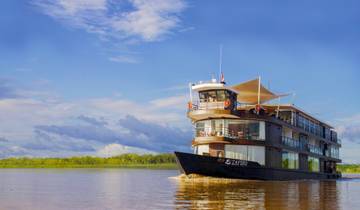 Amazon Rainforest Expedition - Premium Adventure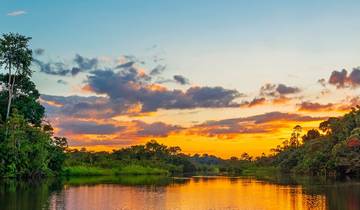 Trails of Venezuela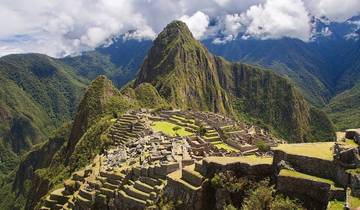 Lima to La Paz - 14 days
Amazon cruise reviews.
"I enjoyed this tour of Peru, including the Amazon jungle. Prior to the tour I did..."
"As good as it gets. And no cars anywhere."
"Fantastic Trip We spent 1 week in Ecuador, split between the Amazon and the Andes...."
Amazon Tours starting in:
7 Day Tours (4)
10 Day Tours (5)
2 Week Tours (6)
3 Week Tours (5)
Fall / Autumn 2023 (2)
Winter 2023 / 2024 (13)
Spring 2024 (13)
Summer 2024 (19)
Fall / Autumn 2024 (19)
Winter 2024 / 2025 (13)
Spring 2025 (9)
Summer 2025 (9)
November 2023 (6)
December 2023 (11)
January 2024 (12)
February 2024 (11)
March 2024 (13)
April 2024 (11)
May 2024 (14)
June 2024 (16)
July 2024 (15)
August 2024 (13)
September 2024 (19)
October 2024 (18)
November 2024 (11)
December 2024 (8)
January 2025 (8)
February 2025 (7)
March 2025 (6)
April 2025 (9)
May 2025 (7)
June 2025 (8)
Popular Cruise Ships
Delfin III, Treasure of Galapagos...
Delfin III from Avalon Waterways
Aria Amazon from Uniworld Boutiqu...
Amatista from G Adventures
Delfin III from Travel Marvel
Treasure of Galapagos from Avalon...
Galapagos Legend from Globus
Travel Styles
Singles and Solo (21)
For Couples (12)
Seniors (18)
International Versions
Deutsch: Amazonas Rundreisen
Nederlands: Amazone Rondreizen
Your next big trip: Exploring the Amazon from Brazil, Peru, and Ecuador
Never thought of visiting the Amazon Rainforest ? Picture this: a massive forest that matches the size of 46 U.S. states. Three million species of wildlife. A unique shade of bright green that can't be seen anywhere else. There's nowhere like The Amazon in the world, which makes it a top spot in every nature lover's Dream Trip list—and worth a spot on yours, too.
Set across 9 South American countries from Brazil to Peru , The Amazon is the world's largest and most biodiverse tropical rainforest, A.K.A. the perfect place for off-the-grid adventures of a lifetime. If you want to experience nature's crown jewel at least once, here are the three main ways you can (safely!) explore the Amazon rainforest. Plus, we've found nifty tips from travelers that'll help you make the most out of your trip.
This guide features activities in Brazil , Peru , and Ecuador —the best jump-off points for Amazon rainforest trips.
1. Set off on an epic Amazon river cruise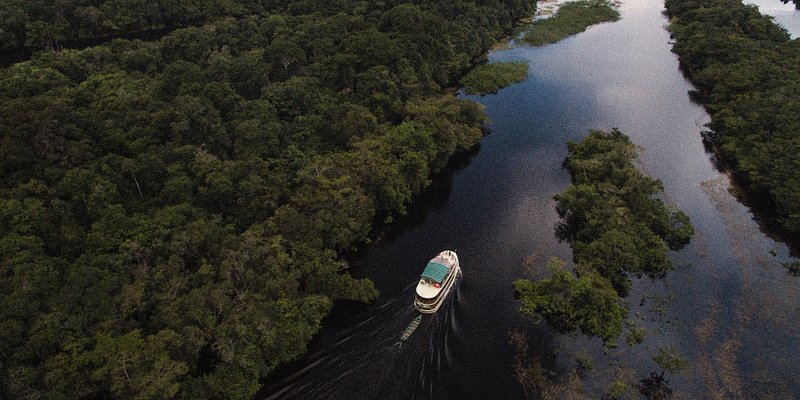 The Amazon River flows through the entire rainforest, so it's no surprise that most deep Amazon excursions are only possible by boat. Cruises are one of the most popular ways to explore the rainforest's diverse terrain in style and comfort.
Operating year-round, boat tours tweak itineraries to match the season—so you'll always get a worthwhile experience with plenty of photo ops and wildlife encounters (try spotting the elusive Amazon pink river dolphin!).
You've got two choices: go during the high-water season from January to June when most of the jungle is underwater and accessible by boat, or go during the low-water season from July to December for fishing and spotting wildlife on sandy shores.
Recommended destination: Manaus, Brazil
Located in the heart of the rainforest, Manaus is known as the gateway to The Amazon. Cruises here are longer and go further into the Lower Amazon River, making it every avid explorer's dream expedition. Most tours will cover visits to Indigenous villages too.
Don't miss the Meeting of the Waters , where the black-tea waters of the Rio Negro and the sandy-shaded waters of the Amazon River run side-by-side.
Recommended tours and activities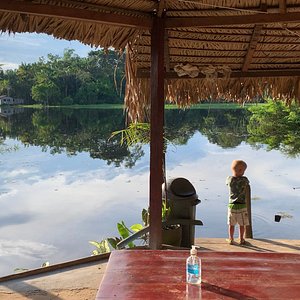 2. Explore national parks and wildlife reserves
The Amazon is home to 30% of the world's species—including endangered caimans, the elusive jaguar, and various native monkey species like the pied tamarins. This impressive biodiversity has brought mountaineers, photographers, and wildlife spotters all over the world in search of their next great adventure.
Look no further than the national parks and wildlife reserves in Ecuador —they're smaller in size compared to the rest of the sprawling continental giants in Brazil and Argentina , but make up the most biodiverse area of The Amazon. Wildlife lovers, onward.
Recommended destination: Napo, Ecuador
Ecuador 's national parks feature dramatic mountainous landscapes, abundant wildlife, and a dizzying array of flora and fauna. Imagine a wild wonderland with swinging spider monkeys, sky-high trees, and choruses of colorful toucans.
There are 11 national parks and 25 wildlife reserves that cover every part of Ecuador. Short on time? Travel along the Napo River and add the biggest rainforest preserves— Yasuni National Park and Cuyabeno Wildlife Reserve —to your Amazon itinerary.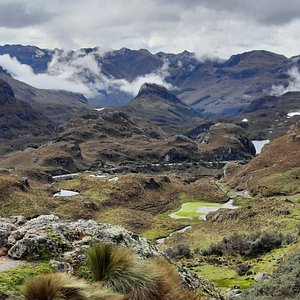 3. Go glamping in a luxe jungle lodge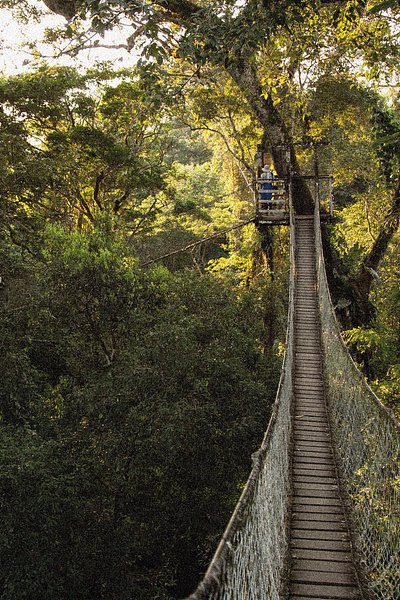 Looking for an immersive all-day jungle experience? Go glamping at a jungle lodge in Peru . There are a bunch of unique activities you will only experience from staying in the forest, from waking up to distant sounds of Amazonian wildlife to serene stargazing in pitch darkness. Look out for lodges featuring macaw clay licks and canopy viewing towers that provide great photo ops.
Most places offer daily excursions including guided treks, night safaris, canoe outings as well as visits to Indigenous villages. Design your own jungle adventure and get acquainted with The Amazon however you'd like.
Recommended destination: Madre de Dios, Peru
Madre de Dios represents 15% of the Peruvian Amazon and is the capital of biodiversity in Peru. Heavenly jungle lodges are often found in or near Tambopata National Reserve —don't forget to stop by Lake Sandoval , a gorgeous oxbow lake home to a variety of wildlife.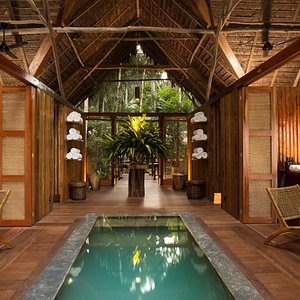 When to visit the Amazon rainforest
High-water season: January to June
Best for: Bird-watching, canoe trips, river cruises
The main draw of the wet season is the dramatic high-water panorama, where river levels rise up to 3 stories high to immerse most of the jungle floor.
Most Amazon rivers, creeks, and lakes become navigable during this period, making it a prime season for river cruises, boat trips, and kayaking adventures. Find yourself closer to the canopies, making it easier to spot birds, monkeys, and other creatures that make the treetops their home.
You'll experience cooler and rainier weather around the forest, with average temperatures dipping to around 86°F.
Low-water season: July to December
Best for: Wildlife-spotting, fishing, jungle treks
Good news, hikers: during dry season, water levels drop to reveal sandy shores and trekking trails that were previously inaccessible—making deep jungle explorations on foot (finally!) possible.
The receding waterfront makes it easier to spot nesting caimans, snakes, and lizards by Amazon shores, plus fishing for piranhas becomes much easier by boat. You'll even get the chance to watch migratory flocks in flight, something you'll miss entirely during the wet season.
Expect less rainfall (though heavy showers can still happen!) and an average temperature of 98°F, with mosquitos less likely to bother you.
Tips on preparing for your Amazon rainforest trip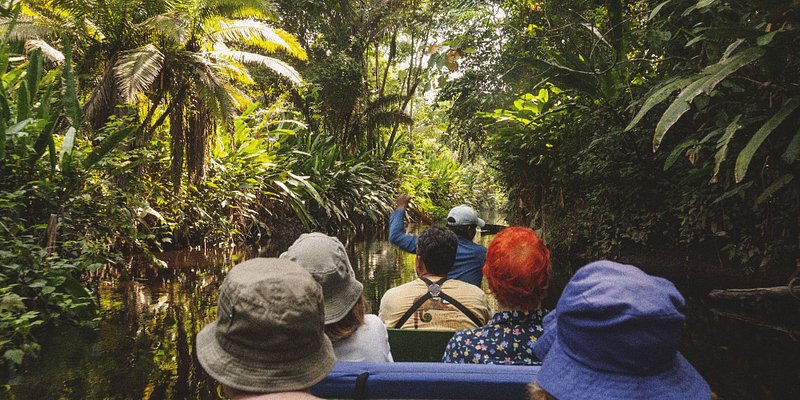 1. Plan. In. Advance.
Only a limited number of tour operators are authorized to conduct Amazon tours, which means they've got limited slots for peak seasons. Once you decide between high-water and dry season, book your tour early to secure your spot.
2. Support local guides
Make sure you pick tours from local tourism companies; it's a great way to support the community sustainably. Local guides are expert naturalists who know best how to navigate the jungle and are more than happy to share everything they know about this unique ecosystem with you.
3. Choose responsible tours
Smaller group tours leave a smaller environmental footprint. Go with a trained guide who'll ensure your group sticks to good practices like staying on designated walking paths and mindful excursions that don't disturb the wildlife.
4. Leave no trace behind
Dispose of any waste properly and adopt a 'take in, take out' approach when exploring. Commit to bringing a portable trash bag and keep it with you throughout the journey.
5. Give back to The Amazon
The rainforest is vital to the Earth's health and is one of the last remaining homes for wildlife, Indigenous tribes, and local communities. After your trip, give back to reputable charities like the Rainforest Trust and Amazon Watch that are dedicated to Amazon conservation efforts.
6. Bring binoculars
Travelers suggest investing in a pair of binoculars to maximize your wildlife viewing, especially if you're aboard a cruise boat. Many animals in The Amazon are tree-dwellers and can be frequently spotted frolicking high up in their canopy homes.
7. Prepare for mosquitos
The Amazon's warm, humid nature makes it a hotspot for mosquitos. Pack long-sleeved, light-colored clothes, and mosquito repellent and don't forget to get your malaria shots in advance. When you do get bitten, calamine lotion and hydrocortisone cream will help to ease the itch.
More like this:
10 Life-Changing Trips to Take in South America
10 incredible National Parks in South America to add to your bucket list
Now's the time to travel more sustainably...
Amazon River
Galápagos Islands
Indonesian Archipelago
Mekong River
Irrawaddy River
India Cruises
Machu Picchu
Iguazu Falls
South America
Brazil Vacations
Why Visit Brazil?
When it comes to Brazil vacations, the options are rich and endless, from the populous southeast with rhythmic Rio de Janeiro , home of Carnival and iconically overlooked by the famous Christ the Redeemer statue, to the colonial architecture and Afro-Brazilian cities of the northeast, such as spectacular Salvador . Of course, no Brazil vacation would be complete without some beach time, and you really are spoilt for choice with the golden sands of Búzios , Paraty and Praia do Forte .
Make long-lasting memories by visiting the remarkable Iguazu Falls , the world's largest waterfall system, or catch your breath at the vast and beautiful tropical wetlands of the Pantanal , where you can see anacondas, capybaras, toucans and swim in the crystalline waters of beautiful Bonito . Brazil vacation packages encompass the astonishing dune seascapes of Lençóis Maranhenses , the colossal canyons of Chapada Diamantina , sensational archipelagoes like Fernando de Noronha , and of course, the magical Brazilian Amazon rainforest .
Brazil Vacation Packages
Our custom Brazil tours have been carefully crafted with enriching private excursions and thoughtful routes honed with years of in-destination experience. Browse our best-selling Brazil travel packages below and begin an unforgettable journey tailored uniquely to you.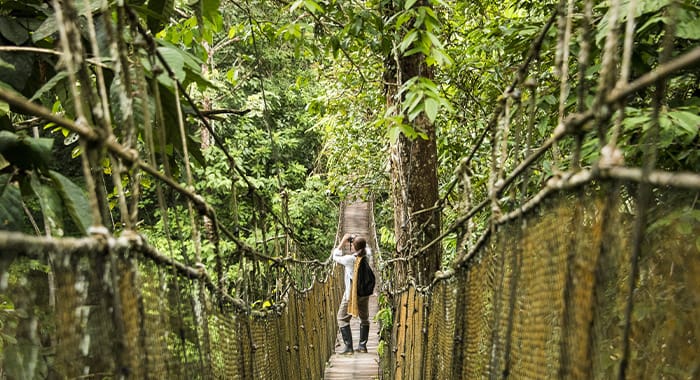 Rio, Iguazu Falls & Machu Picchu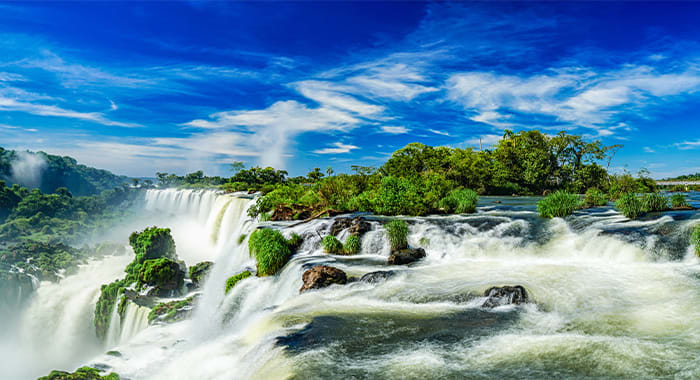 Buenos Aires, Iguazu & Rio
Rainforest & Rio Carnival 2024
Rio, Iguazu Falls & Amazon
Rio & Amazon Tour
Brazil Amazon Adventure
Brazil experiences.

Luxury Tours

Family Tours

Adventure Tours

Honeymoon Tours
Sail the Amazon in Brazil from Manaus and Santarém aboard the region's most exceptional riverboats, exclusively built for intrepid exploration of the area's protected parks and wildlife-rich reserves. Choose from our curated Brazilian Amazon cruises operated by only the most trusted of partners, preeminent pioneers in the region who offer inspirational itineraries, unrivaled knowledge, and utmost levels of service.
Acqua Amazon
Iberostar Grand Amazon
Amazon Clipper Premium
Jacaré-Tinga
Amazon EcoBoat
Amazon Odyssey
Amazon Dream
Stay in the depths of the Brazilian Amazon in the most luxurious jungle lodges Brazil has to offer, from award-winning eco resorts to secluded stilt-hut sanctuaries, or escape to the perfect Pantanal Pousada in its world famous wetland wildlife haven. Our curated accommodation collection only comprises resorts satisfying our strict criteria for authenticity, individuality and the highest of hospitality standards.
Cristalino Lodge
Juma Amazon Lodge
Southwild Jaguar Suites
Caiman Ecological Refuge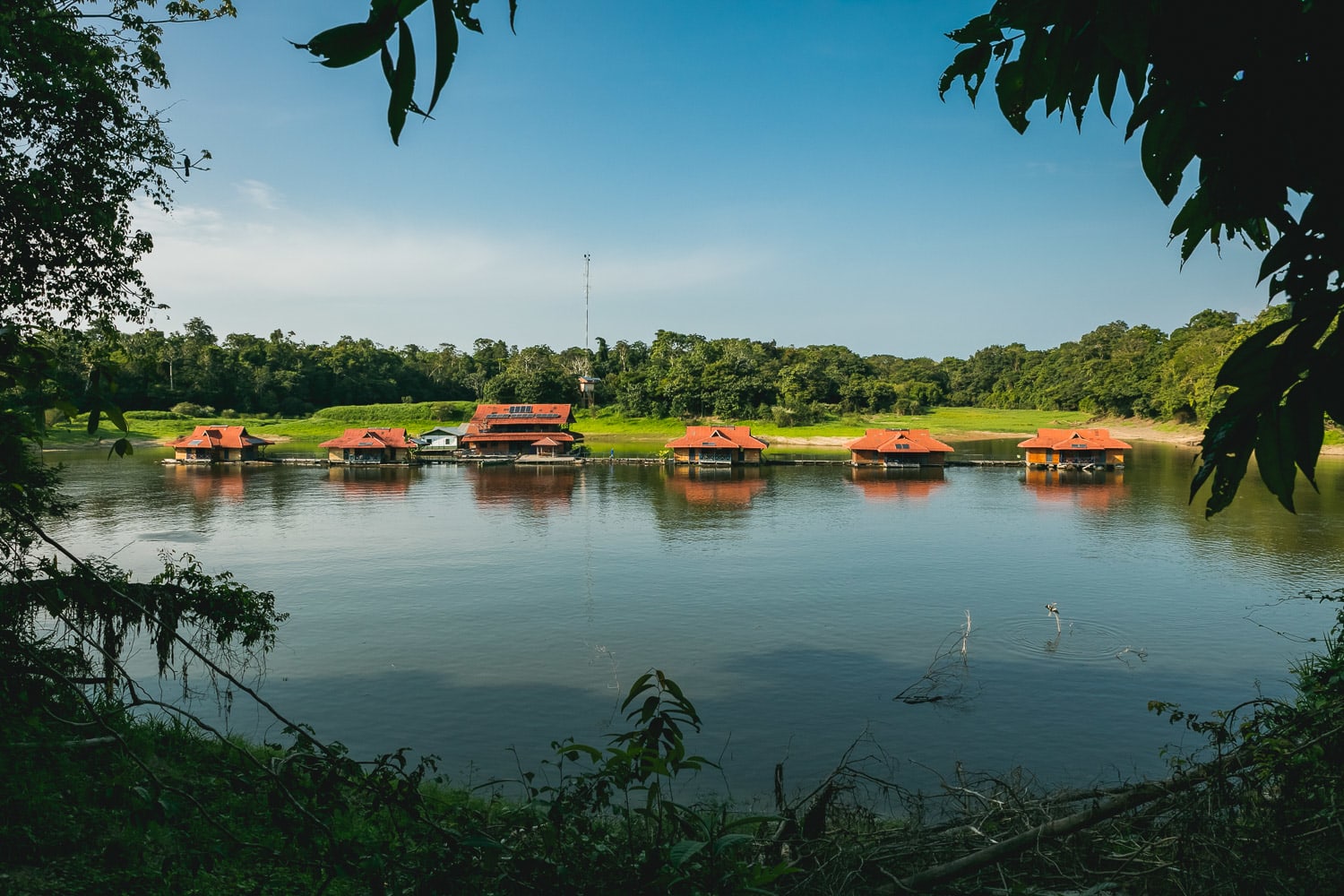 Uakari Lodge
Mirante do Gavião
Araras Eco Lodge
Travel guide.
Want to know more about vacations in Brazil? Our destination specialists have compiled the definitive Brazil travel guide to help you plan your trip. Find out when and where to go, what to see and do, where to eat and sleep, and more below.
When Is The Best Time To Visit Brazil?
14 Best Places To Visit In Brazil
The 20 Best Things To Do In Brazil
7 Best Hotels In Brazil
Top 10 Brazil Tourist Attractions You Have To See
Traditional Brazilian Food: 12 Famous Dishes You Must Try
What our customers are saying.
Do I Need a Visa To Travel To Brazil?
Most tourists do not need a visa to enter Brazil if they plan to stay for less than 90 days, but starting January 10, 2024 travelers from the United States, Canada, and Australia will once more be required to complete an entry visa for travel to the country.
Contact your nearest Brazil Embassy or Consulate to learn about their requirements and what documents you need. All travelers will need to present a valid passport from their home country, with at least six months remaining until the expiration.
Do I Need To Get Any Vaccinations Or Malaria Tablets Ahead Of Travel?
Make sure you are vaccinated against hepatitis A and typhoid. Some travelers might also need to be inoculated against rabies, hepatitis B, and yellow fever, though this depends on their travel plans in Brazil. It is recommended to visit your doctor at least a month before your trip to get any recommended or required vaccines and medicines you may need.
Your doctor will also be able to advise if anti-malaria medication is required for your destinations. More detailed information can be found on the CDC website.
What Is One Thing I Shouldn't Miss In Brazil?
Rio de Janeiro is Brazil's most famous city. This is a highlight of any Brazil tour with its well-know Christ Redeemer statue overlooking this bustling city, the white sand beaches of Copacabana and Ipanema, as well as a wide-variety of Brazil's rich cuisine.
What Is The Local Cuisine Like?
Brazil is a huge country, and Brazilian food varies vastly from region to region. This is great news, since it means you'll always have something new and delicious to try. Barbecued pork is a favorite dish around the country, as are fish stew, bean dishes, and delicate cheese rolls.
Is Brazil Safe?
Brazil is generally a safe country to visit. However, bear in mind that there are high rates of petty theft. Practice caution when using a phone in public and while visiting ATMs. It may also be a good idea to wear a money belt.
When Is The Best Time Of Year To Go To Brazil?
Given its size, the best time to visit Brazil depends on your destinations. Some consider the most pleasant time between September and October. This lets you avoid the hot summer, the chilly winter, and the rainy season, as well as large tourist crowds. During this time, the climate is temperate and prices are much lower.
Is Brazil a Good Family Destination?
Brazil is an excellent destination for a family vacation . With countless things to do, your itinerary will be full. There are also many places that cater directly to families and provide kid-friendly activities. This is a wonderful and unique chance for a family vacation.
Is Brazil a Good Honeymoon Destination?
If you and your spouse love to travel, there are so many amazing places to honeymoon in Brazil . There is something for everyone here, from wild nature scenes to luxury dining, beach activities, cultural experiences, and much more. There is no way to get bored in this stunning country.
I'd like to be contacted via WhatsApp.
I'd prefer not to be contacted by phone or SMS.
Book With Leading Tours While Protecting Habitat
Amazon Rainforest
Galapagos Islands
Puerto Maldonado
South Africa
Tours & Lodges
Cruises in the Tropics
About Amazon Nature Tours
Amazon Nature Tours has been leading Amazon cruises since the 1980s and was founded by Mark Baker. As a pioneering tour operator for Amazon Rainforest adventures, they were first featured in National Geographic in 2007.
After many years working in the region and realizing the importance of rainforest conservation, Mark founded Amazon Nature Tours. The mission was to help people experience the rainforest and spread the wonder of this incredible environment.
Amazon Nature Tours operate in a sustainable way with a passionate crew. And they have the philosophy to help take care of the greatest wilderness on Earth. And they have become a leading tour operator from Manaus for the Amazon Rainforest.
What's Next?
We hope you're already looking forward to your Tucano Amazon Cruise experience . Amazon Nature Tours will send you your availability and booking information soon. Your tour advisor from TourTheTropics will then send you a follow-up to make sure you have received everything. For more information about Amazon Nature Tours, please see below. And don't forget to check your junk folders over the next few days just in case.
Founded: 1988
Offices In: Brazil
Tour Types: Wildlife
Featured In: National Geographic, Go World Travel Magazine
Environmental: Objective to be the most sustainable cruise vessel in the Amazon. e.g. reducing exhaust emissions, limiting fossil fuel use, increasing solar and minimizing carbon footprint
Founded By: Mark Baker
If you have booked with us before, please enter your details below. If you are a new guest, please continue.
Username or email *
Password *
Remember me Login
Lost your password?
The Tucano Amazon Cruise - Your request will be sent directly to the tour operator
Select your tour
Fill in your details
Receive Availability & Booking Information
Receive reply direct from The Tucano Amazon Cruise
No booking fee, No markup
You will receive your reply from the tour operator:
Your request is sent directly to the operator
The Tucano Amazon Cruise
Aboard the Tucano Amazon Cruise, you will explore the Amazon Rainforest from Manaus. And you will travel down the magnificent Rio Negro, the largest tributary of the Amazon River.
A marvellous and varied experience, very well organised, & sympathetic to the culture and nature of the region.
Aspects that were interesting and pleasurable: Swimming, the variety of small-boat trips, peacefully cruising. Excellent meals. Seeing so many animals. Very friendly crew and well-informed guides."
Staterooms: Good
Meals: Excellent. Dione did a superb job! How does she do that?
Crew members: Very helpful, always cheerful and adaptable. Cleaning our boots kept the boat clean, but it was an unexpected and welcome gesture. Thank you.
The guides: Extremely knowledgeable and with eyes like eagles. Thoroughly professional and with good sense of humour and ready to share personal and local history."
– Shri S. Cottonwood, AZ
You will explore some of the most untouched areas of this vast forest. Many of the tributaries and areas we visit are out of reach from other tours and cruises. And the Tucano is the only vessel capable of exploring one of the Amazon's largest reserves, the Central Amazon Ecological Corridor.
Tucano Amazon Riverboat Expeditions
We will set off from Manaus, Brazil. This is the largest city in the Amazon Rainforest and a port of the Amazon RIver.
From the comfortable vessel, you will enjoy guided walks at various points in the rainforest to explore the Amazon with your naturalist guide. In this diverse tropical forest, you can find many different Amazon animals and plants. See different monkeys, colorful birds, river dolphins and towering rainforest trees.
Aboard the Tucano's small excursion boats, you will also explore small streams and waterways. When evening comes, if we are not scouting the waterways for nocturnal animals, you can also join the discussions about Amazon wildlife seen during the day.
On your cruise aboard the Tucano, you will travel over 200 miles from Manaus. And you will enjoy the rainforest as you travel. Explore the many tributaries en-route and see the Amazon at its most untouched.
Experience of a lifetime. So glad I did this trip. Hope I will have the chance to come back one day and still have it the way it has been.
Aspects that were interesting and pleasurable: Excursions, comfort of the boat and welcoming mentality of the crew. The other guests were a very pleasant company.
Staterooms: Excellent
Meals: Good
Crew members: Yes, everyone made the impression they take great pleasure and pride in their job at all times.
The guides: Yes, amazing knowledge, so helpful all the time.
- Aaron & Ilana F, Brooklyn, NY
On your last day, your itinerary includes exploring the city of Manaus itself. And it also includes a visit to the meeting of the waters, which is one of the region's natural attractions. This is where the darker Rio Negro meets the mighty Amazon and both rivers run side-by-side for many miles.
On your Tucano Cruise, you will also visit homes of deep forest settlers. And you can chat about their way of life and learn about the plants they utilize for medicine and food.
Rainforest Habitats Visited
You will visit the flooded forest of the Amazon Rainforest. This is where the water claims the land on a seasonal basis. See epiphytes, such as orchids and bromeliads hanging from the branches. You will also visit terra firme and varzea forests. And here you can spot colorful birds, monkeys, and magnificent rainforest trees.
Tucano Cruise Expeditions
All cruises have a maximum of 18 passengers. This ensures we stay focused on nature and the rainforest. We divide into smaller groups guided by our on board naturalist guides.
Although we make the most of our time in the Amazon, there will be plenty of opportunities to relax on the Tucano. You can also enjoy swimming in the clean, refreshing river. The Rio Negro is almost identical to rainwater.
Our trips take place in one of the least inhabited parts of the Amazon, in the State of Amazonas, Brazil. This offers one of the most pristine areas in all Amazonia.
Your Daily Cruise Schedule
The schedule varies each day. But you do follow a rough outline of activities. Each morning, you will wake with the sun to search for wildlife in small boats. Or you may trek through the forest in search of howler monkeys.
You can then return mid-morning for a full Brazilian breakfast and relax. After this, you will enjoy another excursion into Amazonia.
At around noon, the vessel gets underway and we travel until late afternoon.This is when most animals come out again to feed. About two hours before sunset, you can embark on an excursion to some other place of interest.
In the evenings, there are informal talks about what we expect to see the following day. And on some evenings, from the comfort of the small boats, enjoy spotting nocturnal wildlife using searchlights.
The Amazon, the world's largest tropical rainforest, is home to more wildlife than anywhere else on Earth. This impressive forest spans nine nations and provides fantastic opportunities to enjoy incredible habitats and wildlife. From more
Brazil is a very large country, occupying half of South America's area and bordered by every other South American country except Chile and Ecuador. And its eastern border meets the Atlantic Ocean. The country's enormous
Manaus, the largest city in the Amazon Rainforest, serves as a bustling port along the Amazon River. Additionally, it is a significant Brazilian industrial hub thanks to its Free Economic Zone. The city attracts many
South America
A continent of contrasts, South America split from the African landmass and joined with North America to merge a distinct set of flora, fauna and geographical features. The South American continent is bound by the
Rates | 2023
5 Days / 4 Nights:
$ 2,000 Green Category (Double Occupancy)
$ 2,750 Yellow Category (Double Occupancy)
7 Days / 6 Nights:
$ 3,450 Green Category (Double Occupancy)
$ 4,800 Yellow Category (Double Occupancy)
Prices Include
Price is per person, double occupancy and includes accommodations, guided excursions, and meals as indicated in the itinerary. Prices and itineraries are subject to change without notice. Bottled water served free of charge. On joining the group on Day One, passengers board the vessel on a short walk from the lobby of the Hotel Tropical, Manaus.
Prices Do Not Include
Not included are airfare, airport transfers, visa fees, soft drinks or alcoholic beverages, or items of a personal nature.
Stateroom Categories
There are three stateroom categories on the M/Y Tucano. Yellow Category staterooms are larger and have beds side by side. Blue Category staterooms are single staterooms. Green Category staterooms have bunk beds with above and below berths.
Triple Occupancy
For three or more travelers sharing a stateroom, each passenger pays the Green Category Rate even though they occupy a Yellow Category Stateroom. These staterooms are numbers 3, 4, and "0".
Single Occupancy
No single supplement is charged if a single traveler is willing to share a stateroom with another same gender passenger. Passengers that request single accommodations will be given Blue Category staterooms. If single travelers wish to reserve a Yellow Category stateroom, they must be charged the full fare for two travelers at the Yellow Category rate. Single accommodations may not always be available.
Discounts for Children
Children that are 12 years of age and under who share a room with an adult receive a discount of 50% off the Cruise Rate for whichever stateroom category they select, subject to availability.
Send Inquiry Direct To Tour
Want inspiration for future adventures.
Join our community for monthly selections of the world's best tours, lodges, and cruises.
Easily unsubscribe at any time.
Thanks. You have been added to the mailing list.
Ex.: Besouro Azul , Homem-Formiga e a Vespa: Quantumania
Jungle Cruise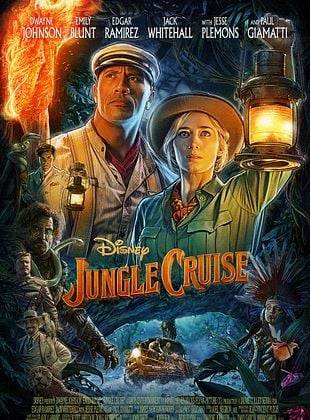 Assista ao filme
Críticas adorocinema.
Bebendo de uma fonte conhecida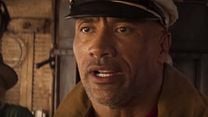 Últimas notícias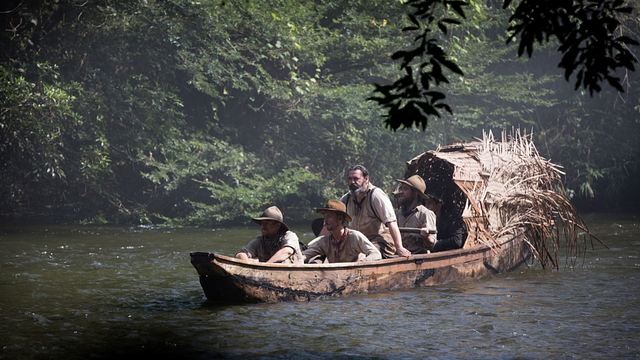 Críticas dos usuários: eles gostaram

377 seguidores 334 críticas Seguir usuário

2.449 seguidores 598 críticas Seguir usuário
6.694 seguidores 763 críticas Seguir usuário
5.176 seguidores 761 críticas Seguir usuário
Detalhes técnicos
Se você gosta desse filme, talvez você também goste de....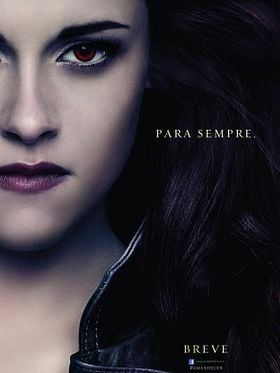 A Saga Crepúsculo: Amanhecer - Parte 2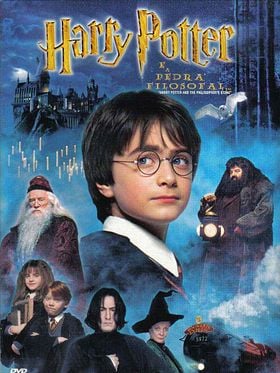 Harry Potter e a Pedra Filosofal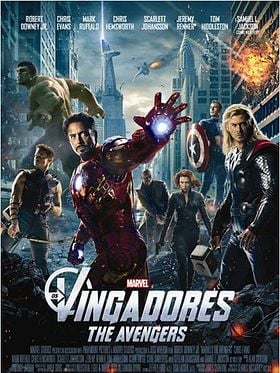 Os Vingadores - The Avengers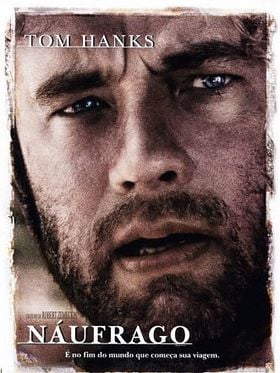 Mais filmes : Melhores filmes do ano 2021 , Melhores filmes Aventura , Melhores filmes de Aventura de 2021 .
Comentários
emmecarrd Brazil espanhol, nativos selvagens e europeus salvadores da pátria! Bem meh
Douglas Santos Filme gostoso de assistir, me surpreendi positivamente.
Isabela B. Só vou assistir porque o amor da minha vida está no elencoEmily Blunt <3
South American locations
Jungle Cruise (film)
Indiana Jones
Jungle Cruise (film) locations
Edit source
View history
Brazil or the Federative Republic of Brazil is a real-world country in South America.
1.1.1 Assorted
1.1.2 Amazonas
1.1.3 Rio de Janeiro
1.1.4 Rondônia
2.1 Background
3.1.1 Indiana Jones and the Kingdom of the Crystal Skull
3.1.2 Jungle Cruise
3.2.1 Club 33
3.2.2 Jungle Cruise
3.2.3 Skipper Canteen
3.2.4 Trader Sam's Enchanted Tiki Bar
6 References
Description [ ]
Brazil is the largest country in South America and is one of several nations to include parts of the Amazon rainforest , roughly holding 58% of the rainforest's geography in its borders.
Features [ ]
Assorted [ ], amazonas [ ], rio de janeiro [ ].
Galeão : A district of the city.
Rio de Janeiro :
Rondônia [ ]
Porto Velho :
Roosevelt River :
History [ ]
Background [ ], jungle cruise appearances [ ], indiana jones and the kingdom of the crystal skull [ ].
In this film, Indiana Jones and his affiliates find the lost city of Akator in the Brazilian Amazon in 1957.
Jungle Cruise [ ]
This film is partly set in the Brazilian port-town of Porto Velho in Brazil where Frank Wolff ran a Jungle Navigation Company outpost in competition with Nilo Nemolato 's business Nilo's River Adventure . In 1916, Lily and MacGregor Houghton travel to Porto Velho seeking transport into the Amazon and enlist Frank's services while their enemy Prince Joachim of the German Empire destroys much of the port in his submarine .
Attractions [ ]
Club 33 [ ].
During the Tiki Takeover event, tickets in the menu identified Siobhan Murphy as using PlaneCrazy Airlines to get from Malaysia to Galeão on the June 2 of 1978. [1]
In the Magic Kingdom 's Jungle Cruise, Albert Awol mentions AWOL Airwaves receiving its music from the headmaster of the Library of Lost American Melodies in Manaus, Brazil. During Disneyland's Indiana Jones Summer of Hidden Mysteries overlay, Trader Sam was shown with a stone tablet depicting the Crystal Skull of Akator. The old short wave radio mentioned the Branco Beauty running aground south of Manaus.
Skipper Canteen [ ]
In the library of the Skipper Canteen is a book titled, " Photos of Brazil " by Luana Teixeira .
Trader Sam's Enchanted Tiki Bar [ ]
In this bar is a photograph of Trader Sam accompanying Walt Disney 's 1941 vacation group in Rio de Janeiro. The photo's caption identifies Sam as having been their tour-guide in South America. Trader Sam and Teddy Roosevelt are shown alongside a map of Brazil planning the Roosevelt–Rondon Scientific Expedition .
Venceslau Brás during the events of the Jungle Cruise film.
Getúlio Vargas during the events of the Jungle Cruise ride.
José Linhares when it is pictured in the Enchanted Tiki Bar.
Juscelino Kubitschek during Kingdom of the Crystal Skull.
Gallery [ ]
References [ ].
↑ https://jungleskipper.com/news/even-more-s.e.a.references-inside-club-33
1 Frank Wolff
2 Lope de Aguirre
3 MacGregor Houghton

Brazil to propose mega fund to conserve forests at COP28 climate summit
Posted: November 23, 2023 | Last updated: November 24, 2023
By Jake Spring and Lisandra Paraguassu
SAO PAULO, Nov 23 (Reuters) - Brazil plans to propose a "huge" fund to pay for the conservation of tropical forests at the United Nations COP28 climate change summit that begins later this month in Dubai, the country's top climate negotiator said on Thursday.
That potential financing mechanism, not previously reported, would be the latest in a proliferation of multilateral environmental funds. Countries agreed in the past year to establish a giant fund dedicated to biodiversity and another to pay for the destruction caused by climate change.
The funds funnel money from rich countries to poor developing nations that struggle to otherwise pay for their environmental efforts.
Brazil is the world's largest rainforest nation and contains some 60% of the Amazon jungle. It is seen as vital to curbing climate change and protecting unique plant and animal species.
Brazil presented the idea of a tropical forest conservation fund on Thursday at a meeting with ministers from seven other Amazon rainforest countries, according to Brazil's top climate diplomat Andre Correa do Lago.
"It's a conceptual proposal with a view to create a fund to help conserve tropical forests around the world...in 80 countries," Correa do Lago said.
He said that the proposal is not finalized and Brazil is seeking support and suggestions from the other rainforest nations.
Asked if the fund would rival $100 billion in annual funding previously promised by rich nations in climate financing, Correa do Lago declined to give the proposed size of the fund but said it would be "huge."
The fund would not value forest conservation in terms of carbon, like many existing schemes, since protecting forests would primarily prevent further greenhouse gas emissions rather than absorbing additional carbon dioxide already in the atmosphere, Correa do Lago said.
He said the value would likely instead be linked to the area of forest measured in hectares, or units of 0.01 square kilometers (0.0039 square mile).
The international proposal to conserve forests will be partnered with a domestic program to reforest destroyed areas.
Brazil also will launch plans at COP28 for an "Arc of Restoration" to counter the so-called arc of deforestation that is advancing ever deeper into the Amazon.
National development bank BNDES will run the project, he said.
BRAZIL IS BACK
Shortly after winning election, President Luiz Inacio Lula da Silva at last year's U.N. climate summit COP27, announced "Brazil is back" as an international environmental leader.
This year, he will present how Brazil is advancing on all environmental fronts, Correa do Lago said, including reducing Amazon deforestation in the 12 months through July to the lowest level since 2018.
The eight Amazon countries are also discussing a proposal on whether to issue a joint commitment to end deforestation by 2030, a target already endorsed by Brazil and some others.
Correa do Lago said that the proposal was advancing but declined to say if the deal could be announced at COP28.
He said Lula will push hard for the world to redouble efforts to limit climate change to a 1.5 degrees Celsius (2.7 Fahrenheit) temperature rise, despite many analysts saying this target may be out of reach. Global temperatures have already risen about 1.2 degrees Celsius on average.
Correa do Lago declined to say whether Brazil would support a COP28 decision to "phase out" fossil fuels entirely. At past COP summits, China and India have blocked that language with the nearly 200 countries in attendance instead only calling for a "phase down" of fossil fuels.
(Reporting by Jake Spring; Additional reporting by Lisandra Paraguassu; editing by Diane Craft)
More for You
Donald Trump Stung by Court Filing on Thanksgiving
World's largest animal rediscovered in Seychelles after being wiped out by hunting
How to speak to someone with dementia
'First light': NASA receives laser-beamed message from 10 million miles away
Meet a student-loan borrower with $101,000 in debt who doesn't have 'any hope' with Biden's new plan for loan forgiveness: 'I'm never going to be able to pay it down'
Toxic chemical spill from Kentucky train derailment forces residents to flee homes
Why The New York Times's Jan. 6 U-turn is a big deal
The pilgrims didn't invite Native Americans to a feast. Why the Thanksgiving myth matters.
1st significant, widespread lake-effect snow event of the season to threaten travel
These Eerie Photos Are The Only Ones Ever Taken on Venus
Value of Donald Trump's Properties Broken Down by Real Estate Developer
I would not want to be a Houthi guard aboard that hijacked merchant ship right now
A Looming Judicial Coup in Wisconsin
Iowa school officials said they didn't realize their 'Respect Quote of the day' emailed to parents was a Nazi Germany slogan
Released hostages face potential health issues
Daily horoscope today: November 25, 2023 astrological predictions for your star sign
World's largest iceberg is "on the move" for first time in 37 years
Pope Francis' Israel Remarks Spark Fury
Capitol's Jan. 6 surveillance video will finally be released. Here's what could happen next
What happens if a sitting president dies while running for reelection
Diya, Mayuri Lie to Shankha S1 E650 20 Nov 2021