Details apartment
Casa dromaè - codice cipat 068018, 068019, 068020, 068021.
VIA DROMAE 44 , -
Ground floor/1st floor - ca 70 mq -completely renovated in winter 2016, 1 bedroom with doublebed and single bed - 1 bedroom with 2 single beds (can be also doublebed) - kitchen - living with double divan bed, Sat TV - WIFI, washingmachine, washdisher, shower/WC, hairdryer - balcony with garden furniture, Lake view - bike garage - garden - barbecue - little fun-fair - pool 5 x 10 (May-September), sun beds - private parking.
Lake: 650 m
Tennis: 0 m
Bus Stop: 600 m
Playground: 400 m
Town Center: 0 m
Wellness: 0 m
Restaurant: 600 m
Ledro Service Tour: m
Horse Riding: 0 m
Supermarket: 200 m
Boat Rent: 650 m
Touristic office: 2000 m
Beach: 650 m
Bike Rent: 2000 m
Pharmacy: 2000 m
Gallery Casa Dromaè - CODICE CIPAT 068018, 068019, 068020, 068021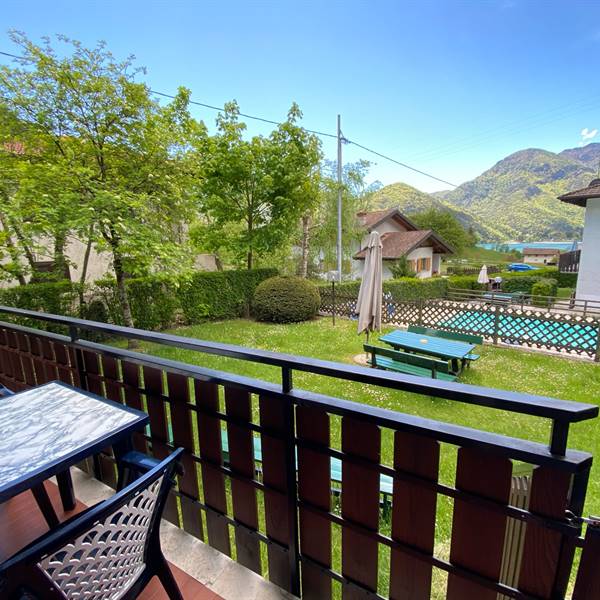 Booking request
Doggy Holiday
on vacation with your dog
Garda guest card.
One card, a thousand possibilities. With the Garda Guest Card, enjoying your holidays becomes even more practical and convenient. Entrance tickets, travel documents, exclusive offers… just open the app or scan your card and you are ready to go!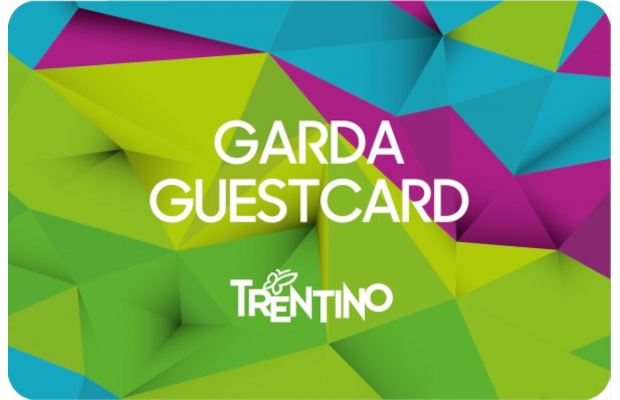 Home
Holiday Houses Trentino Alto Adige
Holiday Houses Trento
Ledro Service Tour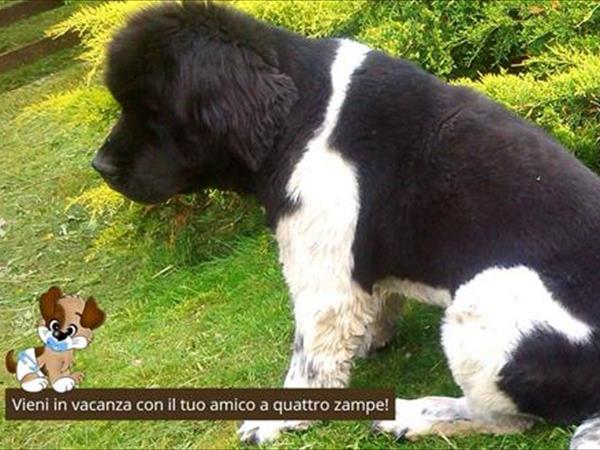 Pets admitted
Pet services, where pets are allowed.
Welcome to Ledro Valley One of the most pleasant and cleanest lakes of Trentino, 650 metres a.s.l. with cristal turquoise water surrounded by the green scenery of meadows and woods. Rich in history and with vestiges of a past that can be traced back to the Bronze Age. Ledro Valley is A natural botanical garden, and Walking and Trekking are the most followed activities in our beautiful place. The Mountains, not so high, allow you to make interesting walks from the naturalistic and landscape points of view. We wait for you…. Deborah & Michela
ASK FOR INFO
Generic services
Types of treatment, recensioni degli ospiti.
Sign up to receive our offers
I agree the privacy policy (D.L. 196/03) Sign up

Phone contacts
La tua vacanza
Trekking e passeggiate
MTB tour e piste ciclabili
Vela sul Lago di Ledro
Canoa sul Lago di Ledro
Pesca sul Lago di Ledro
Sport d'acqua sul Lago di Ledro
Mappa mtb & escursioni
Ledro Trek: scorci di lago
Vacanza con la Famiglia
Passeggiate con i bambini
A spasso con il passeggino
Pista ciclabile
Il Museo delle Palafitte del Lago di Ledro
Museo Foletto
Obbedisco! Garibaldi in Valle di Ledro
La Prima Guerra Mondiale in Valle di Ledro
Fucina dele Broche
Ledro Land Art
Centrale Idroelettrica di Riva del Garda
Lago di Ledro
Lago d'Ampola
Tremalzo e Bocca Casèt
Strada del Ponale
Raccolta Funghi
Malghe e alpeggi
Autunno e foliage
Tour & Escursioni
Riserva di Biosfera Alpi Ledrensi e Judicaria
Hotel, Agritur e Rifugi
Residence e Appartamenti
B&B e Affittacamere
Ristoranti, Agritur e Pizzerie
Ricette della Valle di Ledro
Prodotti tipici
Tutti gli eventi
Segreti intorno al lago
Video Trentino VR
Video Valle di Ledro
Foto panoramiche 360°
Ledro Experience
In vacanza con il cane
Come arrivare in Valle di Ledro
Foto & Video Valle di Ledro
Cosa fare in caso di pioggia
Esercizi turistici / Appartamento
Agenzia ledro holiday.
adatto per ...
area giochi per bambini
lettino per bambini
scaldabiberon
attrezzature per bambini
noleggio carrozzine
lingue straniere
Modalità di pagamento.
si accettano carte di credito
noleggio barche
noleggio canoa
noleggio bici
noleggio barche a vela
noleggio surf
noleggio barche a remi
noleggio biancheria
zona tranquilla
altitudine (m. slm.)
vicino al bosco
vicino alla spiaggia
zona di alta montagna
lago - distanza (m)
animali domestici ammessi
casa per più famiglie
TV satellitare
deposito bici
giardino comune
informazioni sui dintorni
sport / tempo libero
animazione/assistenza ospiti
attività in montagna
giardino / prato
entrata gratuita piscina coperta/scoperta
escursioni / avventura
piscina esterna non riscaldata
equitazione
passeggiate a cavallo
sdraio gratuite
tipi di alloggio
appartamenti
case per vacanza
camere doppie
camere multiple
La Valle di Ledro
Tutto quello che puoi trovare arrivandoal Lago di Ledro e dintorni.
patrimonio unesco
sport sul lago
animal friendly
spiaggia per i cani
ristoranti e rifugi con piatti tipici
>Lago di Garda 15Km >Milano 200Km
>Brescia 80Km >Verona 90Km
Instagram Wall
Mappa Valle di Ledro
Download materiale
Mappa del sito
© Garda Dolomiti S.p.A. - Azienda per il Turismo Riva del Garda (TN) Largo Medaglie d'oro, 5
Richiesta informazioni
GENTILE_CLIENTE_PREVENTIVO
Agenzie immobiliari
Provincia di Trento

Ledro Service Tour
L'agenzia immobiliare non ha annunci attivi in questo momento.
Condizioni / Documenti
Co se děje v Itálii
Ledro Service Tour (Ledro, Trentino-Alto Adige)
Naše zařízení se nachází v blízkosti jezera Lago di Ledro. Byty/Apartmány jsou většinou k dispozici s balkonem, terasou či mají vlastní zahradu. U většiny je soukromé parkoviště, bazén a mnoho apartmánů má i SAT TV. Apartmány jsou velmi pečlivě udržovány. Jako naše zákazníky rádi uvítáme především rodiny s dětmi a sportovce. U mnoha bytů či apartmánů je v blízkosti malé dětské hřiště a úschovna jízdních kol. V okolí se nachází velké množství tras pro MTB fanoušky.
Ověření dostupnosti
Odesláním tohoto formuláře zájemce souhlasí s podmínkami používání stránek INITALIA.CZ, které jsou dostupné na webových stránkách v záložce "Podmínky".
Základní informace
Další informace, vzdálenosti, ceny naleznete na webových stránkách, kontaktní údaje, najít trasu.
Dove dormire
Cerca e prenota
AGENZIA LEDRO HOLIDAY
Baselga di Piné
Bedollo di Piné
Bezzecca - Ledro
Bleggio Superiore
Borgo Valsugana
Brentonico-Polsa
Brez - Novella
Cagnò - Novella
Calavino-Lagolo
Calceranica al Lago
Campitello di Fassa
Canal San Bovo
Canazei (Alba - Penia)
Carano - Ville di Fiemme
Castel Condino
Castelfondo - Borgo d'Anaunia
Castello-Molina di Fiemme
Castello Tesino
Castelnuovo
Centa San Nicolò
Cinte Tesino
Civezzano-Santa Colomba
Cloz - Novella
Comano Terme
Commezzadura
Concei - Ledro
Coredo - Tavon PREDAIA
Cunevo - Contà
Daiano - Ville di Fiemme
Fai della Paganella
Fiera di Primiero
Flavon - Contà
Fondo - Borgo d'Anaunia
Frassilongo
Garniga Terme
Ivano-Fracena
Levico Terme
Madonna di Campiglio
Malosco - Borgo d'Anaunia
Mazzin (Campestrin - Fontanazzo)
Mezzocorona
Mezzolombardo
Molina di Ledro
Monclassico
Monte Bondone
Nago-Torbole
Nanno - Ville d'Anaunia
Ospedaletto
Palù del Fersina
Passo Bordala
Passo Brocon
Passo del Tonale
Passo di Costalunga
Passo di Lavazè
Passo Fedaia
Passo Mendola
Passo Pordoi
Passo Rolle
Passo San Pellegrino
Passo Sella
Pergine Valsugana
Pieve di Bono
Pieve di Ledro
Pieve Tesino
Pozza di Fassa - Pera (San Giovanni di Fassa)
Revò - Novella
Riva del Garda
Romallo - Novella
Roncegno Terme
Ronchi Valsugana
Ronzo Chienis
Roverè della Luna
Ruffrè - Mendola
San Lorenzo in Banale
San Martino di Castrozza
San Michele all'Adige
Sant'Orsola Terme
Smarano - Predaia
Soraga di Fassa
Spormaggiore
Taio - Predaia
Tassullo - Ville d'Anaunia
Telve di Sopra
Terre d'Adige–Nave San Rocco
Terre d'Adige–Zambana
Terres - Contà
Tiarno di Sopra - Ledro
Tiarno di Sotto - Ledro
Tione di Trento
Tres - Predaia
Tuenno - Ville d'Anaunia
Valfloriana
Varena - Ville di Fiemme
Vervo' - Predaia
Vignola-Falesina
Vigo di Fassa (San Giovanni di Fassa)
Vigo Rendena
Vigolo Vattaro
Villa Agnedo
Villa Lagarina
Villa Rendena
Ziano di Fiemme
periodo esatto Stiamo cercando le proposte per le tue date di arrivo e partenza
periodo flessibile Stiamo cercando le proposte con date flessibili nel tuo periodo di vacanza Seleziona il numero di notti 1-4 Notti 1-7 Notti 3-6 Notti 5-8 Notti 7-10 Notti 10-14 Notti
Appartamenti & Prezzi
LEDRO SERVICE TOUR vi da il benvenuto in Valle di Ledro e vi augura una piacevole e rilassante vacanza! L'agenzia Ledro Service Tour si occupa da molti anni della locazione di appartamenti bilocali e trilocali, case singole e ville . Le nostre strutture sono ubicate prevalentemente nelle vicinanze del lago . Si tratta di abitazioni recenti, dotate di giardino, balconi o terrazze , parcheggio privato , molti residence dispongono di piscina , televisione satellitare , grill e mobili da giardino per mangiare all'aperto . Tutti i nostri appartamenti sono curati nella pulizia , e per qualsiasi necessità il nostro ufficio è sempre a disposizione .
zona di alta montagna
vicino alla spiaggia
altitudine (m. slm.): 666
zona tranquilla
vicino al bosco
lago - distanza (m): 600
noleggio barche a remi
noleggio biancheria
noleggio bici
noleggio canoa
noleggio barche
noleggio surf
noleggio barche a vela
noleggio carrozzine
attrezzature per bambini
area giochi per bambini
scaldabiberon
lettino per bambini
giardino comune
casa per più famiglie
TV satellitare
animali domestici ammessi
deposito bici
informazioni sui dintorni
tipi di alloggio
camere doppie: 1
camere multiple: 1
case per vacanza: 1
appartamenti: 0
sport / tempo libero
passeggiate a cavallo
piscina esterna non riscaldata
equitazione
animazione/assistenza ospiti
giardino / prato
attività in montagna
entrata gratuita piscina coperta/scoperta
escursioni / avventura
sdraio gratuite
lingue straniere
Modalità di pagamento.
si accettano carte di credito
adatto per ...
EXTRA: BIANCHERIA DA LETTO e DA BAGNO EVENTUALE RISCALDAMENTO GRATUITAMENTE ma su prenotazione FORNIAMO LETTINO (fino ai 3 anni), SEGGIOLONE, VASCHETTA x BAGNETTO, SCALDABIBERON NOLEGGIO PASSEGGINI: Euro 10,00 a settimana ANIMALI AMMESSI SENZA COSTI AGGIUNTI
Contatti e indicazioni
Arriva in auto: Autostrada del Brennero A22 - uscita Rovereto Sud. Percorrere la sstatale del Garda fino a Riva del Garda. Quindi attraverso la Galleria fino in Valle di Ledro. MOLINA di LEDRO è il primo paese sul Lago , girate a sinistra in direzione PUR e fronte lago trovate il nostro ufficio ... VIA AL LAGO n° 7 ! Arrivo in aereo: GLI AEREOPORTI PIU' VICINI ALLA VALLE DI LEDRO SONO A VERONA E BRESCIA E SONO A CIRCA 85 KM
Appartamento
Maggiori dettagli.
Residence in quite and sunny place ! Ground floor - ca. 65 mq - 6 pers. - 2 bedrooms with 3 beds - living/kitchen, Sat TV - bathroom, phon - safe - little private garden (terrace) with garden furniture - bike garage - lake view - barbecue - little fun-fair - pool 5 x 10 (April-September), sun beds - private parking. Dogs admitted. 1st floor - on 2 floors - ca. 60 mq - 5 pers. - 1 bedroom with 3 beds - 1 bedroom with double bed - living/kitchen, Sat TV - safe - balcony with garden furniture, lake view - bathroom, phon - bike garage - barbecue - little fun-fair - pool 5 x 10 (April-September), sun beds - private parking.
Residence in posizione soleggiata e tranquilla, vicino al lago e vicino a passeggiate ed escursioni in montagna. AL PIANO TERRA - ca 65 mq - 6 pers. - 2 stanze a tre letti - soggiorno con angolo cottura, TV Sat, cassaforte - bagno con vasca, phon - terrazza con mobili da giardino e vista lago - deposito biciclette - giardino privato - Grill e giardino in comune - piccolo parco giochi - piscina 5 x 10 da maggio a metà settembre - lettini prendisole. Parcheggio privato. Cani ammessi. APPARTAMENTI AL PRIMO PIANO : ca 60 mq - su 2 piani - 5 pers. atrio - soggiorno con angolo cottura, TV Sat, cassaforte - bagno con doccia, phon, balcone con mobili da giardino e vista lago, al 2°P mansarda 1 stanza a 3 letti, 1 stanza matrimoniale - deposito biciclette - giardino - grill - piccolo parco giochi - piscina 5 x 10 da maggio a metà settembre - lettini prendisole. Parcheggio privato.
dotazioni camere/appartamenti
possibile cucinare, mobile da giardino, cucina a gas, asciugacapelli, camere da letto separate: 2, TV, lavandino, forno, coperte, giardino, ferro da stiro, TV-Sat, riscaldamento, stoviglie fornite, angolo cottura, utensili da cucina, soggiorno/camera letto separate, arredamento moderno, frigorifero, armadio, macchina caffè, terrazza (alcune), balcone
posizione/camera con vista/appartamento
piano terra, casa principale, piano: 1
distribuzione letti
letto singolo, letto matrimoniale, sofà
dotazioni/servizi bagno
lavabo, doccia o vasca, acqua corrente c/f, bidet, WC
Nessun costo di prenotazione
Offerte esclusive
Piattaforma sicura al 100%
Alloggi garantiti
Trentino Guest Card subito per te
La richiesta per la tua vacanza: AGENZIA LEDRO HOLIDAY
Periodo di vacanza: -
Alloggi: x 0 Alloggio
Letta l'informativa sul trattamento dei miei dati personali, acconsento al passaggio dei miei dati personali al destinatario della mia richiesta per l'invio delle informazioni richieste (obbligatorio) *
Organizza la tua vacanza in Trentino
Organizza da te trova il tuo alloggio, lasciati consigliare scopri le offerte, contatta l'apt locale invia una richiesta.
Lago di Ledro - Tour
Download pdf
GPX download
Description
Turn-by-turn directions
How to get there
Points of interest
This easy tour combines lakeside stretches with a detour along the Coste di Bariolo forest road. Stunning lake views and greenery galore along the way!
Signage: 729. Lago di Ledro - Tour
The tour coincides for the most part with the circuit around Lake Ledro, which unfolds on paved roads and cycle paths. The sparkling blue lake is an open-air museum and an adventure park and offers countless opportunities for a pleasant stopover. The easy and wooded stretch on the Coste di Bariolo provides plenty of viewpoints to admire the lake from above without having to face too steep a climb.
Variants: 729a. Variante Dromaé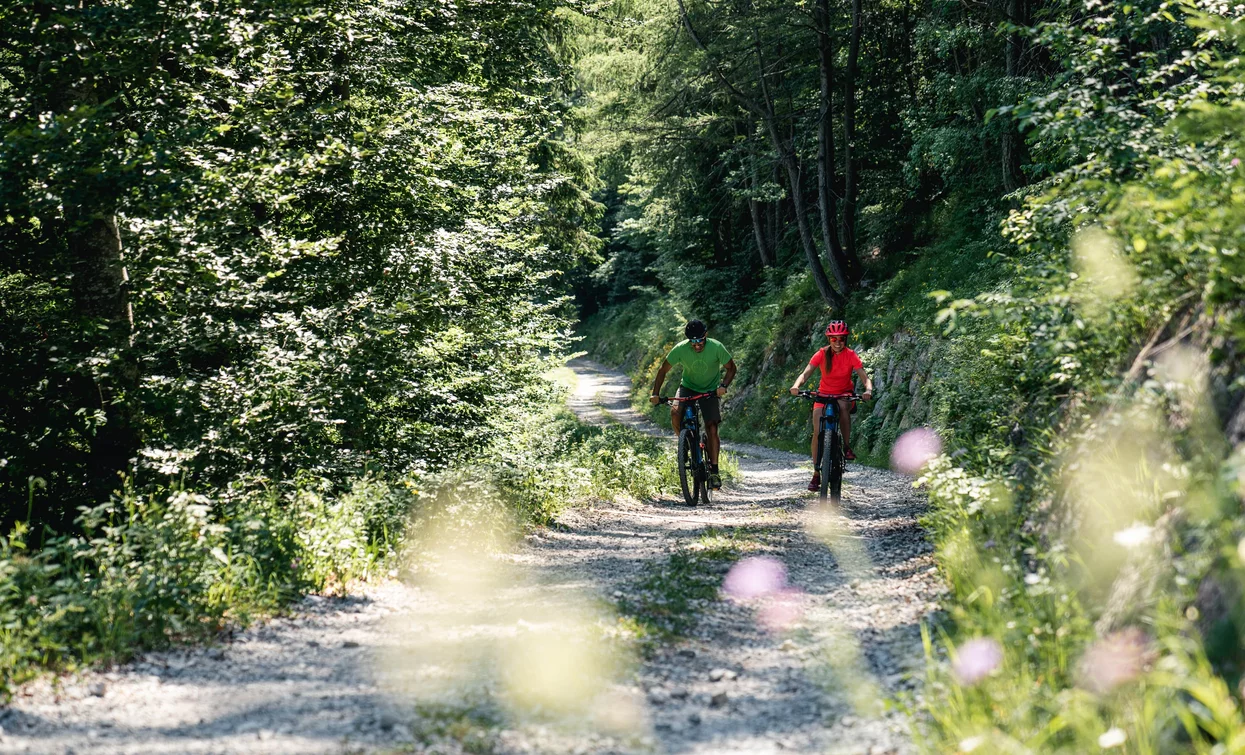 For more information on routes, bike services (rentals, workshops, shops) and cycling friendly accommodation: Garda Trentino - +39 0464 554444
On the shores of Lake Ledro there are four convenient beaches and lots of quiet spots for swimming and relaxing! To discover the history of this beautiful lake head to the Pile Dwellings Museums in Molina, a UNESCO World Heritage Site since 2011.
ITRS - International Trail Rating System
The ITRS is an objective way to assess trails and routes from a biker's perspective, evaluating four aspects:
Technical Difficulty: riding skill level needed
Endurance: combined effect of length, uphill and downhill
Wilderness: amount of planning required based on mobile phone reception, rescue options, water supply and wildlife
Exposure: consequences of a fall
 Discover more about the ITRS system and check the classification of this tour in the photo gallery.
Safety Tips
Always wear your helmet.
Plan your ride.
You share the trail with other users. Yield right of way to hikers.
Let your speed be determined by your experience.
Ride slowly on crowded trails, overtake with politeness and respect.
Cycle only on authorized and open trails.
Avoid muddy trails in order not to damage them further.
Respect public and private property.
Always be self-sufficient.
Do not cycle solo in remote areas.
This information is subject to inevitable variations, so none of these indications are absolute. It is not entirely possible to avoid giving inexact or imprecise information, given how quickly environmental and weather conditions can change. For this reason, we decline any responsibility for changes which the user may encounter. In any case, it is advisable to check environment and weather conditions before setting out.
From the car park beside the information office in Pieve, we cross the main road and take Via Cassoni. Having reached the wayside shrine, we turn left into Via Rabaglia and after about a hundred metres turn left again, following the signs for Val Concei . The tarmac road becomes rideable after about 300 m and then continues for 1 km before rejoining the main road just before Locca . After 400 m we turn right and take the uphill climb on Via del Casel, at the end of which we turn right again into Via San Marco. We continue straight ahead and soon the tarmac road gives way to the Coste di Bariolo forest road , which winds its way uphill for about 3 km without any technical difficulties and then descends to the village of Alla Valle, where the tarmac road begins again.
From here we continue our descent along Via Dromaé to the village of Mezzolago (or alternatively we can turn right and follow route 729a. Variante Dromaé ). Just past the church we turn left into Via Belvedere, which soon rejoins the main road. We follow the main road in the direction of Molina for about 1 km and turn right at the pile dwellings and continue skirting the lake along Via al Lago and Via Val Maria as far as Pur . At the crossroads we keep to the right, pass the beach and continue along Via Mal Maria. After about 1 km, at a hairpin bend, we take the cycle path on the right, which leads to the Pieve sailing club. From here we continue along Via Alzer and turn left at the first opportunity to rejoin the cycle path. This briefly rejoins Via Alzer and then turns left and runs alongside the stream for 1 km, after which it rejoins Via Imperiale. We turn right to return to our starting point.
Valle di Ledro is connected to Riva del Garda by the intercity bus line 214 (Riva-Valle di Ledro-Storo).
Up-to-date information on timetables and routes.
Find out how to reach Garda Trentino.
Parking between Via Imperiale and Via Nuova in Pieve, near the info point.
Riding your bike requires specific clothing and equipment, even for relatively short and easy trips. It is always better to be prepared… e.g. for bad weather or a sudden drop in your energy levels. The unexpected things are part of the fun!
Remember to thoroughly evaluate the type of route you plan on doing, the locations you intend to cross and the current season. Has it been raining? Attention: The paths may be slippery and require more caution.
What do I need to bring on my bike tour?
An adequate water supply according to your needs (considering temperature, possibility of refuelling and duration of the route)
Plenty of snacks (for example, dried fruit or energy bars)
Waterproof / Windproof jacket
A spare top / spare socks (Descending in a sweaty garment, will make you cold).
Bike gloves/mitts
Map or GPS device
Bike lights: best placed on your helmet or handlebars. (It is always best to be prepared)
Bike repair kit for punctures and mechanical breakdowns
First aid kit
Emergency whistle
It is always advised to let someone know where you plan to go and how long you expect to be.
Emergency telephone number 112 .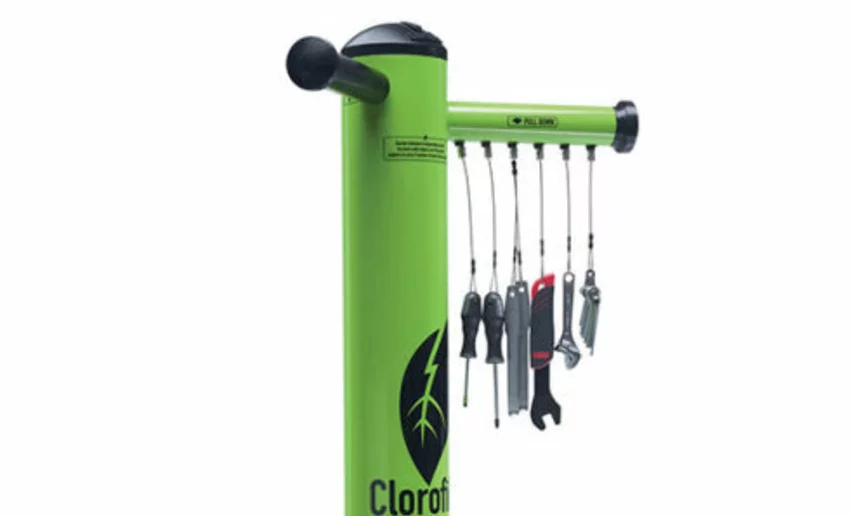 Official website of Garda Dolomiti – Azienda per il Turismo S.p.A. - C.F. e P. IVA 01855030225 Cap. Soc. € 600.000,00 I.V. - REA N. 182762
Towns & villages overview
Riva del Garda
Torbole and Nago
Dro & Drena
Valle dei Laghi
Surroundings
Outdoor overview
Bike overview
Cycle paths
Via ferratas
Water sports overview
Windsurfing
Dolce Vita overview
Food & wine overview
Restaurants
Regional produce
Vacanze con Gusto
Shopping overview
Terme di Comano
Family holidays overview
Active family
Merchandising
BLU the Magazine
Accommodation
Garda Guest Card
How to get here
Local Mobility
ORA Travel Guide
From A to Z
Working in Garda Trentino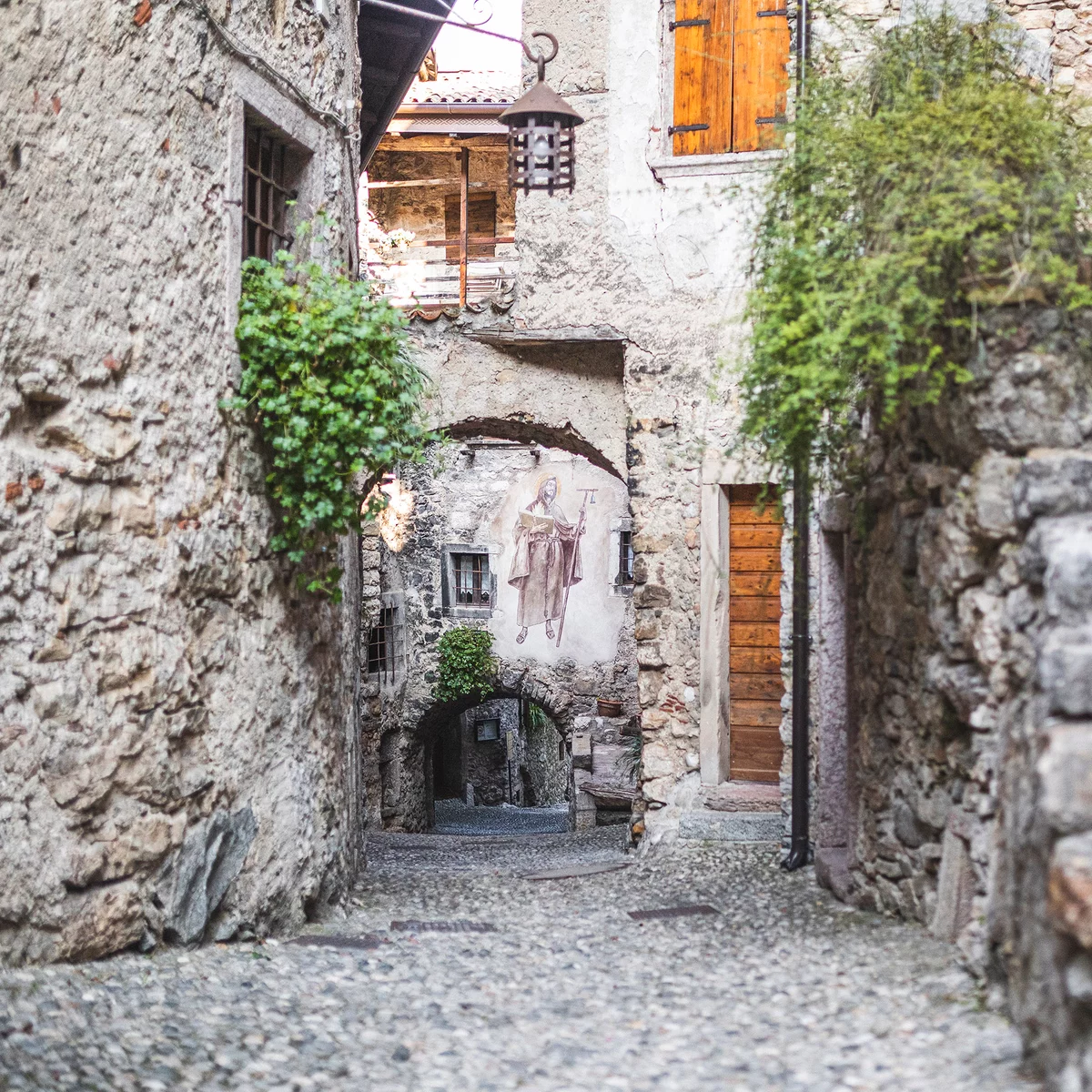 The "Lago di Ledro" tour is definitely our classic here in Tremosine. The tour starts at our office and takes us first on the street up to Passo Nota. From there, we ride over several peaks and different high altitude paths, with a great view of Lake Garda. From Passo Guil we will go through the forest down to Lake Ledro. After a lunch break, we only ride downhill on the old Via Ponale to Riva. In Riva we will enjoy a ride with the ferry boat to Limone (not included in the price). In the moment will be decided if we´ll take a Shuttle Buss up or if we do the last 500 altitude meter ourselfs.
The guided tours are conducted with E-MTB´s: for more fun and exciting experiences!
Difficulty "medium" – Level 3 of 5
Invoice Address
SKYclimber s.a.s. di Engels Thomas & C. Via E. Taroli, 4 25010 Tremosine sul Garda Italy
T:  +39 348 199 7 199 ATTENTION – We are currently having problems with our phone reception. If possible, please use Whatsapp or Signal M: [email protected]
SKYclimber s.a.s. di Engels Thomas & C. Via Provinciale 1 25010 Tremosine sul Garda (Localitá Alpe del Garda) Italy Location
Online-Booking
Photos & Videos
Follow SKYclimber:
Reachability.
Booking-Hotline: T:  +39 348 199 7 199 Whatsapp and Signal
Mo. – Su.: 9 a.m. till 6 p.m.
Legal disclosure Privacy
This site uses cookies. By continuing to browse the site, you are agreeing to our use of cookies.
Cookie and Privacy Settings
We may request cookies to be set on your device. We use cookies to let us know when you visit our websites, how you interact with us, to enrich your user experience, and to customize your relationship with our website.
Click on the different category headings to find out more. You can also change some of your preferences. Note that blocking some types of cookies may impact your experience on our websites and the services we are able to offer.
These cookies are strictly necessary to provide you with services available through our website and to use some of its features.
Because these cookies are strictly necessary to deliver the website, refusing them will have impact how our site functions. You always can block or delete cookies by changing your browser settings and force blocking all cookies on this website. But this will always prompt you to accept/refuse cookies when revisiting our site.
We fully respect if you want to refuse cookies but to avoid asking you again and again kindly allow us to store a cookie for that. You are free to opt out any time or opt in for other cookies to get a better experience. If you refuse cookies we will remove all set cookies in our domain.
We provide you with a list of stored cookies on your computer in our domain so you can check what we stored. Due to security reasons we are not able to show or modify cookies from other domains. You can check these in your browser security settings.
These cookies collect information that is used either in aggregate form to help us understand how our website is being used or how effective our marketing campaigns are, or to help us customize our website and application for you in order to enhance your experience.
If you do not want that we track your visit to our site you can disable tracking in your browser here:
We also use different external services like Google Webfonts, Google Maps, and external Video providers. Since these providers may collect personal data like your IP address we allow you to block them here. Please be aware that this might heavily reduce the functionality and appearance of our site. Changes will take effect once you reload the page.
Google Webfont Settings:
Google Map Settings:
Google reCaptcha Settings:
Vimeo and Youtube video embeds:
The following cookies are also needed - You can choose if you want to allow them:
You can read about our cookies and privacy settings in detail on our Privacy Policy Page.
Lago di Ledro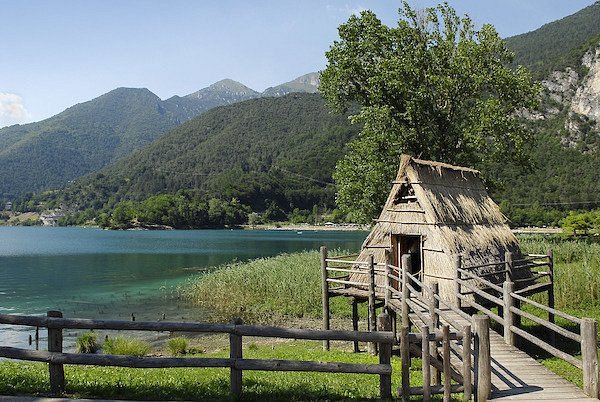 Top ways to experience Lago di Ledro and nearby attractions
Also popular with travelers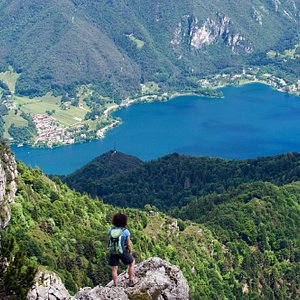 Lago di Ledro - All You Need to Know BEFORE You Go (with Photos)
(0.00 mi) Albergo Silvana
(0.00 mi) Albergo Silvana Di Migliorini Gianluca E Andrea
(0.00 mi) Residence Toli 2 bedroom with outdoor heated Pool 30°
(0.04 mi) Chalet Val Concei
(0.10 mi) B&B Affittacamere Galet
(0.01 mi) Ristorante Albergo Silvana
(0.12 mi) Osteria La Torre
(0.08 mi) Dalla Fattoria
(0.04 mi) Malga Trat
(0.05 mi) Bar Nido Verde
(0.00 mi) Trentino Climb
(0.05 mi) Valle di Ledro
(0.08 mi) Albergo Pieve
(0.10 mi) Atelier Rosa Concept Store
(0.11 mi) La Memoria In Mostra
Lago di Ledro Information